Best gaming PC build under $700 in 2022
Built & Tested By Our Team
WePC's mission is to be the most trusted site in tech. Everyone in the WePC team is a dedicated tech-head and gamer, and we put every product we review through a rigorous testing process before recommending anything. Our editorial content is 100% independent and our hands-on reviews tell you what we think, not what the manufacturers would like you to know.
Read more
Our $700 Custom Gaming PC Build
Order This Custom PC On Amazon
Our Prebuilt Gaming PC Recommendation
iBUYPOWER Starter PC Computer Desktop SlateMR 240i
Best Gaming PC Under $700
WePC is reader-supported. When you buy through links on our site, we may earn an affiliate commission. Learn more
Before we break down the individual components of our AMD build path, let's discuss what you can expect from a $700 gaming PC build. This was once considered the mid-range, however, due to stock issues and price hikes, you are looking at a gaming PC closer to budget but you can still expect a really good gaming experience. These components are sure to cope with any AAA game titles you throw at them, especially in 1080p.
Our main goal with our build is to give you the best gaming experience we possibly can for the under $700 target. Each component is carefully selected to maximize value and performance, while also ensuring there are no compatibility issues and your building experience is a great one.
Gaming PC deals of the day
VIDEO: $700 GAMING PC BUILD!
What You Get For Your $700
As you go further down the price ladder, more and more compromises have to be made. Despite this, we have managed to create a build you can be proud of, and to stay on track and keep this under $700, compromises were made in areas that affect your gaming less. The build includes CPU and GPU combinations that can handle most games to a certain point,  with more recent AAA titles needing the odd graphical tweak.
At this price category, we have had to sacrifice SSD space and this should be the first area you look to upgrade in the future. That being said, there is still plenty of room here for your operating system and favorite games to get you going. This mid-level PC not only handles games in 1080p with ease but it looks good too!
Performance
Regardless of whether you go for AMD or Intel, you are going to get surprisingly good gaming performance from our $700 gaming PC. This PC handles 1080p gaming in max settings with some titles, however, is most optimal when playing in medium settings.
The AMD CPU brings multithreading into this build, giving it excellent multitasking performance and improving your system overall.
To bring you better gaming components, an area we compromised on was SSD storage. Despite this, the 480GB SSD we recommend is more than enough to get you started and it will actually enhance your gaming too. This SSD boots the operating system much quicker than an HDD and will even give you extra FPS in some games. To improve performance and further future proof the system we have included 16GB of fast RAM, which when tested, brought an increase in the FPS count.
AMD Vs Intel
As you get closer to the lower end of the spectrum you start to see the value in AMD's impressive 3rd-gen CPUs. Now while gaming performance is fairly similar between both the AMD and Intel build paths, your other general computing tasks like video editing and streaming are going to want the AMD CPU backing them up. Other than a faster clock speed the AMD build path also comes multithreaded, giving you greater flexibility for multitasking. It is worth noting as well with the AMD build path you are going to get better results out of the fast RAM and have a stronger PC in general.
How We Choose
Our team has years of experience behind them building PCs for a range of needs and budgetary requirements. All this knowledge combined with hours of research, user feedback, and onsite benchmarking is what goes into choosing the best components for our builds.
We look for value for money, how the components perform together and focus on gamer's needs to make sure our builds are the best bang for your buck.
We build all these PCs ourselves, in-house, so trust us when we say we want to make them as good as possible. We actually use all these builds ourselves day-to-day in the WePC offices.
How We Test
We build each of our selected PC's from scratch to make sure all the parts we recommend work well together, fit into the selected case, and provide the best performance possible for the price range.
Once built, the PCs are used in the office for everyday work as well as a range of games from light to heavy-duty. While we test, we also run benchmarking tests to see how well our builds perform, all while keeping an eye on the temperature of the components themselves.
We know how much some of our readers enjoy overclocking their PCs, so we made sure to test that out too. So, you can feel safe knowing that these machines can be pushed beyond their basic capabilities. But, please make sure you know how to overclock before trying to over-task your builds.
NOTE: Due to the ongoing effects of the global coronavirus pandemic, some retailers are experiencing stock issues. WePC constantly updates our pages to reflect current availability, so if the PC or part you want shows as out of stock, check back later or check out these alternatives.
Our Prebuilt Gaming PC For Under $700
For those without the experience of building a custom PC or the necessary time to do so, a prebuilt option could be the best way to go. Custom PC companies often bring the advantage of warranties and they will test your system before sending it. That being said, we always recommend you build your own but either way here's our best-prebuilt recommendations.
So if you are one of those who would prefer to buy a prebuilt PC for whatever reason, here's a list for you:
iBUYPOWER Starter PC Computer Desktop SlateMR 240i
Our Recommended Custom Build Details
This $700 1080p Ultra Gaming PC is designed to thrash anything in its path. Let's see what makes up the best gaming desktop under $700.
Our $700 Custom Gaming PC Build
Order This Custom Gaming PC Build
At the $700 mark with a custom gaming PC, this is where we start to see high performance in the 1080p sphere. With a combination of a powerful multithreaded CPU and a reliable GPU, this build will provide you with an excellent gaming experience.
The 4-core, 8-thread i3-12100F is one of Intel's latest-generation entry-level desktop processors.
This CPU offers some of the best price to performance and comes to the table equipped with a clock speed capable of 4.3GHz max boost speed. Overall, this should provide enough to keep your budget PC running well.
We've paired the CPU with the MSI H610M-G motherboard to create an affordable foundation for what we consider to be the best gaming rig for under $700. It guarantees compatibility and has some great little features for the price. It is effectively an entry-level motherboard but comes equipped with fantastic versatility and enough scope to upgrade in the future.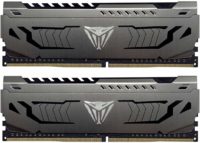 Patriot Viper Steel Series DDR4 16GB (2 x 8GB) 3200MHz
We're finally at the price point where we can stop making heavy compromises and start focusing on extracting maximum performance out of the hardware we choose. That being said, we've opted for a Patriot Viper Steel 16GB 3200MHz RAM kit for the $700 build. This should be more than enough memory to handle even the most demanding of AAA game titles. Furthermore, this is the perfect partnership for the Ryzen CPU. Patriot is an established manufacturer in the memory business and they offer some of the most reliable DDR4 memory money can buy. All-in-all, a fantastic memory solution for this monster of a PC build.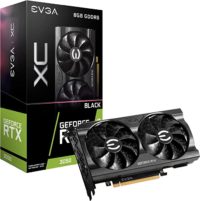 EVGA GeForce RTX 3050 XC Black Gaming
The RTX 3050 GPU is our pick for the best gaming PC build under $700 thanks to a combination of strong performance and excellent value for money. It may not be the best graphics card on the market, however, it is part of the fabled Nvidia RTX 30-series and fits within our budget. Budget graphics cards have never been this good, you can take advantage of Ray Tracing and Nvidia's DLSS.
What $700 build is complete without an SSD? That's right, none. Our build makes use of the ever-popular Crrucial 480GB SSD for its high sequential read/write speeds. Load Windows and primary games onto the SSD for lightning-quick load times and you won't look back.
The Zalman T7 is an affordable PC case with some cooling straight out-of-the-box, making it ideal for mid-range builds. The case features an aesthetically pleasing design and has adequate airflow to keep mid-range builds relatively cool. It also gives you enough space for future upgrades and is very easy to build in.
EVGA BQ 80+ Bronze 500W Semi Modular PSU
This affordable PSU from EVGA comes in with excellent levels of efficiency too. If you don't get a certified PSU you seriously run the risk of endangering the build and potentially your investment. The EVGA 500 Watt option as it offers both excellent reliability and decent efficiency, with semi-modularity, and will run your system for years without issue.
Order This Custom Gaming PC Build
The $700 PC build already has the power to deliver a 1080p gaming experience with at least 60FPS on ultra settings, however, this is a custom PC build. There's always room to ascend to an even higher level of processing power by making a few tweaks here and there. Below are what we consider to be the absolute best upgrade options for the current $700 PC build. The upgrades have been chosen based on their performance, price, aesthetics, and overclocking ability. So, without further ado, let's take a look at the prime contenders.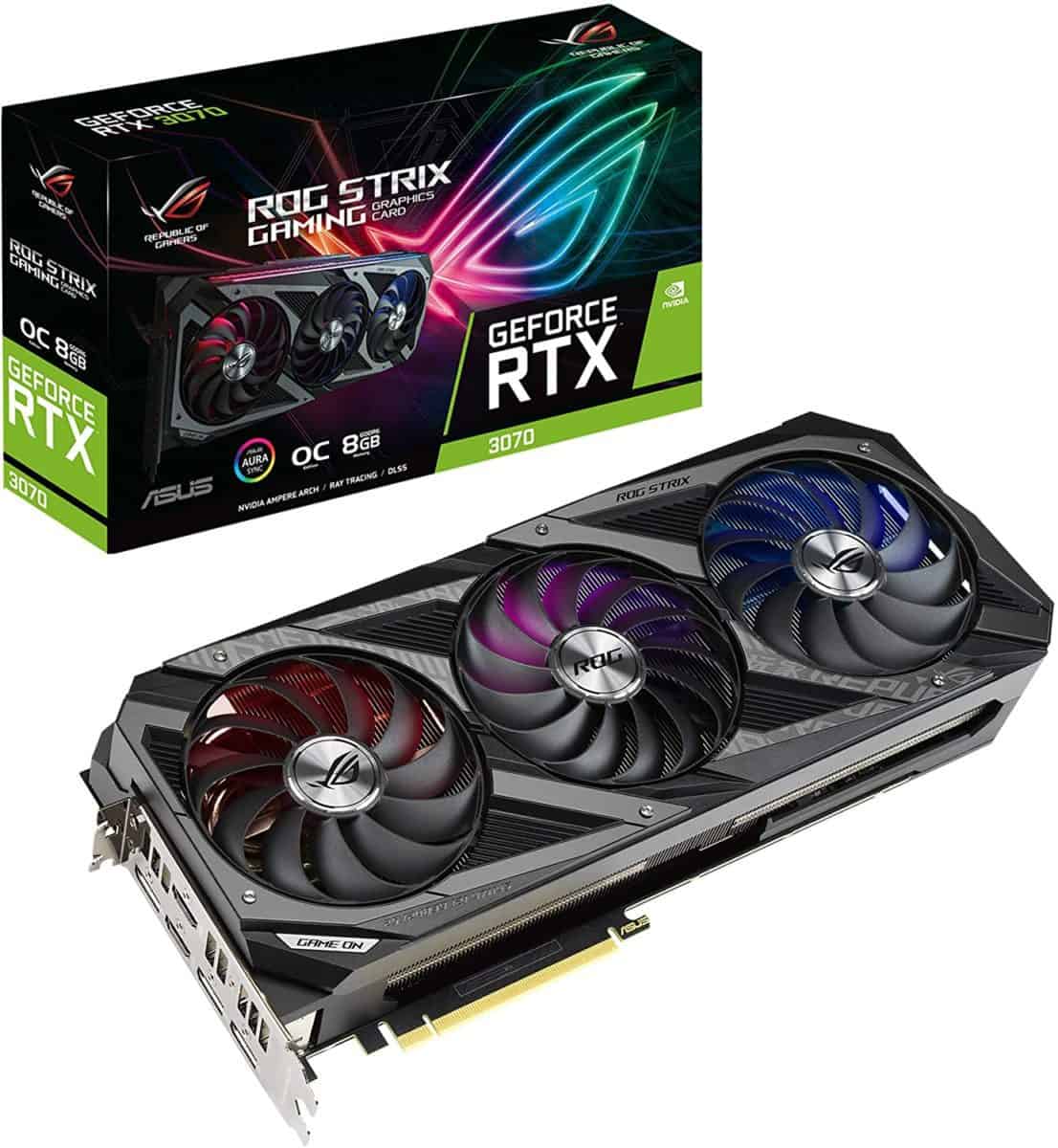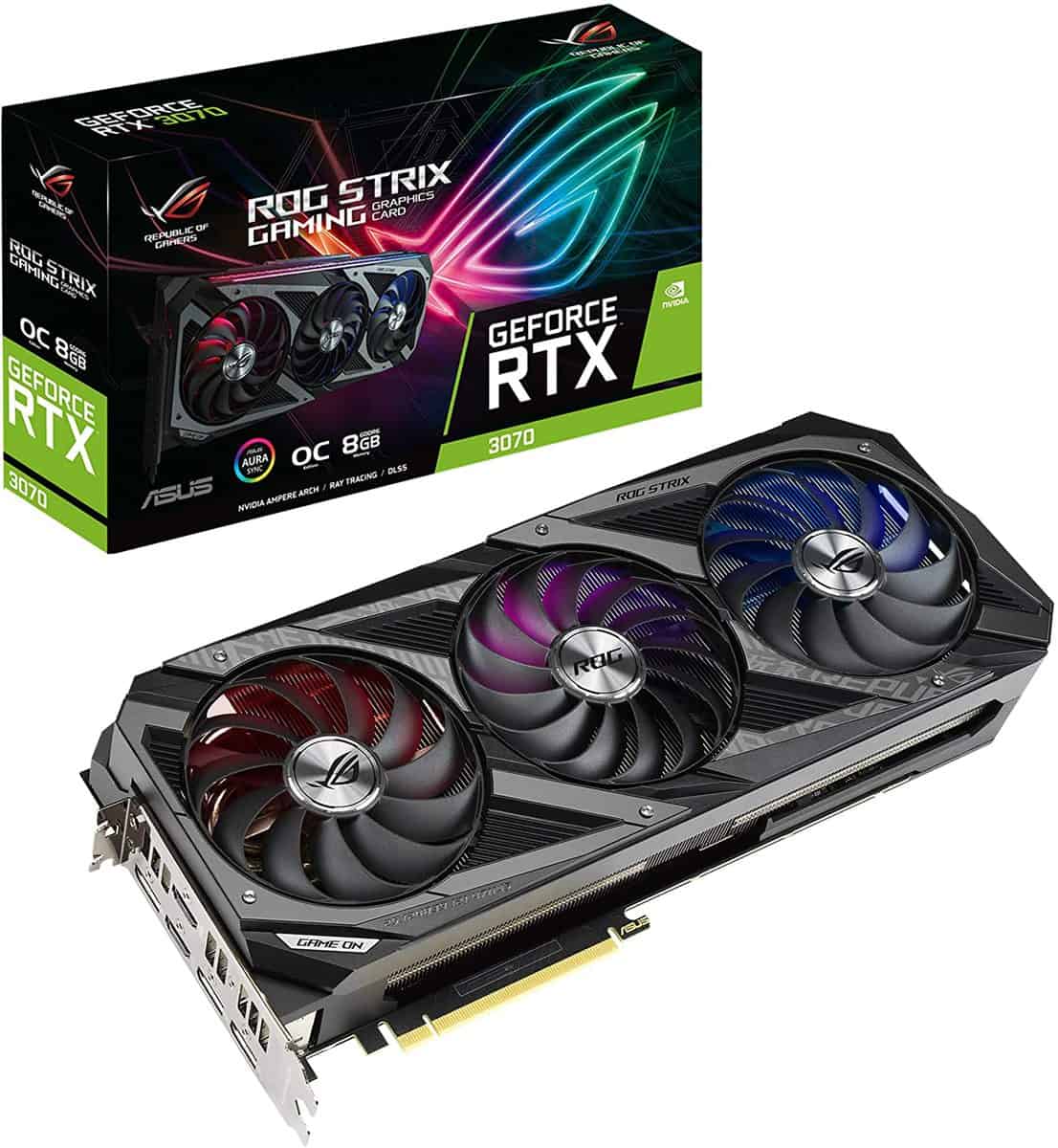 ASUS ROG Strix NVIDIA GeForce RTX 3070 Gaming
Cooler Master MasterLiquid ML240L RGB
Dimensions (with fan/height x width x depth)
Operating System & Peripherals
If you're buying the best $700 dollar gaming PC, you may already have a number of these things. However, we understand if you don't, so we've written up this section in case you need anything within.
NOTE: These will raise the price of the build!
Building your own PC isn't that hard. All you need is the right information along with a comprehensive guide (both of which are easier to come by than ever before) and you should be able to successfully build your first PC without any worries.
We know the struggle that first-time builders have, this is why we've compiled a comprehensive list that covers exactly what newbie builders should avoid doing, along with a list of questions you might have when building a computer.
Never built a PC before? Let us guide you through everything you need to build your first PC, even if you're a complete beginner!