This post recommends the best gaming PC you can build for under $1000. If you're looking to buy a pre-made PC, we recommend the Skytech Blaze II Gaming PC this 2019. At its center, this build has a powerful AMD Ryzen 7 2700 and Nvidia's RTX 2060 GPU!

With this build, our main goal was to provide the best gaming PC for under $1,000! It's at this price range that you start needing to make fewer and fewer compromises and can instead focus on raw performance and excellence. You're officially out of the mid-range category and have entered into the realm of premium builds where maxing out AAA titles at 1080p and 1440p becomes a doddle. At this price, you start to delve into the possibility of 4k and VR gaming which is pretty much the future of eSports.

The great thing about this build is how versatile it can be if performance levels become under par in the distant future. Everything in this build is interchangeable meaning you can easily swap out a CPU or GPU, add extra RAM and storage to keep up to speed with the latest technological advancements.
Overall, we believe this is one of the best all-round builds we have put together so far. Please note that prices of the hardware do fluctuate daily, our team works tirelessly to try and ensure the price is as close to $1,000 as possible.
Our $1000 Gaming PC Build
Check out our build video below, one of our latest build guides for our $1000 gaming PC.
At WePC, our goal is to provide our readers with the absolute best hardware recommendations available. With a budget of $1000, this build ensures you get a high-end gaming experience, powerful components, and some streaming ability too.
Budget – At this price point, there is a little bit more planning required to get the absolute best experience out of the system. That being said, you are still going to get a high-end gaming PC for your $1000. Our AMD build provides you with a serious amount of gaming performance with overclocking potential, new technologies such as Ray-Tracing, and a great amount of SSD storage.
Performance – As previously mentioned, both the AMD and Intel builds perform at a similar level, with there being only subtle differences to separate the two. Both processors will only enhance your gaming experience. However, the Intel CPU features strong single-core performance and just beats its rival slightly in that respect. Despite this, the AMD CPU brings its extra six threads to the table and handles multitasking in a much more efficient way.
The build features a powerful RTX 2060 Super, which breezes through games in 1080 and 1440p resolutions, with some proven performance for gaming at 4K too. With the card's current price, it offers some serious value and can easily handle VR gaming.
With our, AMD build you are going to get a 1TB SSD, which is more than enough to store your operating system and games on. This SSD will not only give you quicker boot times, but it will also improve the gaming performance too. While we are talking about performance, it is important to mention the 16GB RAM kit in this build too. While having a high capacity memory kit installed, it is worth noting that it features a clock speed of 3600MHz, again increasing your gaming performance and future-proofing the build.
AMD vs. Intel – At this price range, the lines begin to blur between the build paths, but we feel the AMD build is the way to go. The Intel build is superb and will give you high levels of gaming performance; however, the AMD build path features better value and certainly protects your system for a longer amount of time. Regardless of which you choose, you are going to get some serious enjoyment out of this $1000 gaming PC.
How We Choose the PC Components
Our team has years of experience behind them building PCs for a range of needs and budgets. All this knowledge combined with hours of research, user feedback, and onsite benchmarking is what goes into choosing the best components for our builds.
We look for value for money, how the components perform together and focus on gamer's needs to make sure our builds are the best your budget can buy.
We build all these PC's ourselves, in house, so trust us when we say we want to make them as good as possible. We actually use all these builds ourselves day-to-day in the WePC offices.
We build each of our selected PC's from scratch to make sure all the parts we recommend work well together, fit into the selected case, and provide the best performance possible for the price range.
Once built, the PC's are used in the office for everyday work as well as a range of games from light to heavy-duty. While we test, we also run benchmarking tests to see how well our builds perform, all while keeping an eye on the temperature of the components themselves.
We know how much some of our readers enjoy overclocking their PC's, so we made sure to test that out too. So, you can feel safe knowing that these machines can be pushed beyond their basic capabilities. But, please make sure you know how to overclock before trying to over-task your builds.
The Best $1000 Gaming PC
Update: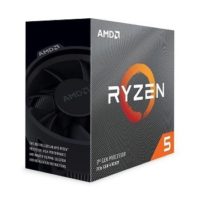 cpu
AMD Ryzen 5 3600
The Ryzen 5 3600 in this build will provide stellar gaming performance and shouldn't bottleneck any potential GPU upgrades.
gpu
GIGABYTE GeForce RTX 2060 Super Gaming OC
The Gigabyte RTX 2060 Super Gaming OC is one of the best mid-range GPUs money can buy and comes to the table offering excellent gaming performance and a price tag that shouts value for money.
ram
Corsair Vengeance LPX 16GB 3600Mhz
Every rig needs solid, reliable RAM and Corsair's Vengeance certainly ticks all the right boxes.
mobo
MSI MPG X570 Gaming Plus Motherboard
A great motherboard that comes to the table boasting sweet aesthetics, high-performance features, and a build quality which outshines its price tag.
case
NZXT H510
The NZXT H510 is an excellent mid-range case with plenty of room for expansion and great out-of-the-box cooling.
Order This Build on Amazon
We've talked about what this build can do and what the requirements are.
Now, let's talk about what makes up the insides of this $1,000 gaming computer.
cpu
The Ryzen 5 3600 is part of AMD's impressive Ryzen 3rd gen processing units, which are now considered as the most powerful available. The 3600 comes with a base clock of 3.6Ghz right out of the box and can be boosted up to 4.2GHz, respectively, thanks to it being unlocked. The 3600 is one of the most anticipated CPUs to come out of Ryzen's 3rd gen lineup because it showcases superb price to performance.
We've run various benchmarking tests on the Ryzen 3rd gen lineup and found the Ryzen 3600 is the best performing CPU for the price. You can check out our YouTube channel and benchmarking videos here.
gpu
The  RTX 2060 Super is regarded as one the most powerful family of GPU's available at present and was released to have maximum punching power at an affordable price point.  This is one of the best 2060 aftermarket options available and comes sporting 6GB of GDDR6 VRAM and an extremely efficient cooling solution. It has the ability to post high FPS in both 1080p and 1440p. It also supports VR and is great for all-round usage as well.
ram
A high-end gaming PC is going to need a high-end memory kit. This RAM from Corsair is just that, with a 16GB capacity and speed of 3600MHz. The performance from this RAM kit has been proven to enhance the PC's gaming potential; especially the AMD build path.
ssd
As most will know by now, an SSD is the way to go if you want to decrease boot and loading times of your rig dramatically.  This SSD is renowned for being extremely reliable, meaning you won't be worrying about a failed drive after a few months with this one. Furthermore, 1TB is more than enough to house windows and a few primary games that require the SSD's fantastic loading speed. The old phrase of quality over quantity has definitely been put into practice here.
psu
Now you are going to need a reliable PSU to power this high-end gaming PC, that is where the EVGA Bq comes in. Aside from being a brand you can trust, this PSU also comes with a bronze efficiency rating, and is built to last.
mobo
The MSI MPG X570 Gaming Plus Motherboard is the perfect pairing for this build as it brings a tonne of features and great aesthetics to your new build. This board has everything you would expect from a gaming motherboard and some overclocking potential to try and extract maximum potential out of your CPU. This motherboard also features some room for future expansions and storage upgrades, includes M.2 SSD support, a bunch of SATA connections, and is draped in everyone's favorite RGB.
case
The NZXT H510 is a top case selection, especially considering how affordable it is. Aside from its stellar build quality, quiet fans, and excellent airflow, you get something that looks great too. It's been designed with aesthetics in mind and has been equipped with a large tempered glass side panel to showcase everything this build has to offer. The case is made from high-quality materials, and will you serve you well long into the future.
Now you have chosen your desired build, there are a few things to discuss before you make that all-important purchase. To take any stress away, we have outlined a few different factors for your consideration below.
Of course, we know the budget, in this case, is around $1000, but it is still important to make sure its the right budget for your gaming needs. For the hardcore gamers out there, it could be worth considering the next step up to truly enhance your overall gaming experience in those AAA games. It is worth mentioning, at the $1000 mark, you're getting an excellent price to performance and great value for your hard-earned cash. The cost of this build may slightly change from time to time as the prices on Amazon can fluctuate, but in any case, it's a top gaming build.
Upgradability & Future-Proofing
While this is still regarded as a high-end gaming PC, at $1000, there is plenty of room for improvement. Of course, any hardware upgrade is going to significantly increase the cost, but the performance will match that increase too. Whether you have chosen the AMD or Intel path, the build is ready to go with the selected upgrades if your budget can accommodate it.
This may not feature the same level of components you would see from the $2000 gaming PC, but it is still high-end and features plenty of overclocking room. Squeezing extra power out of your PC becomes a bit more important for some, especially when the budget is tight. With that in mind, we have selected products we know can handle overclocking. Both processors are 'unlocked' and ready to roll with a clock boost if you fancied it. To back up the CPUs, we have selected motherboards that can handle such tweaks. It is also worth noting that you will need to XMP overclock your RAM to get it running at its advertised speed of 3600MHz. This can be done in the BIOS, and manufacturers have simplified the process.
This is a very straight forward build, so when it comes to the physical process, you have nothing to fear. The case has 'ease of building' in mind and gives you zero clearance issues to worry about. When it comes to the matter of building, you should have a screwdriver to hand, as most components are installed with screws. The featured case also made cable management extremely easy, allowing you to achieve greater airflow and an excellent looking PC build. You may want to consider buying cable ties and tie bases to take your cable management to the next level. While some don't consider anti-static equipment a necessity, some builders would rather take the risk away entirely as it is better to be safe than sorry. Both the AMD and Intel CPUs come with stock coolers. These coolers will have pre-applied thermal-paste on so you can use them straight out of the box without issue. If you can afford the extra few dollars, it is worth investing in a more premium thermal paste as this will improve your thermal results, and it will need replacing down the line anyway.
So how do these powerful gaming builds stack up for non-gaming performance? While the Intel CPU features strong single-core performance and will surprise you when stressing it with tasks, it doesn't fare well against the AMD chip. The AMD CPU and its twelve threads make light work of multitasking and give you great workstation potential. That being said, both paths will handle what you throw at them. However, the AMD build path provides you with greater flexibility overall.
This gaming PC features in a  sleek case and gives you some fantastic aesthetics out of the box. Of course, if you desire a bit of extra style, then you can always add touches of RGB here and there. Not everyone wants to pimp out their PC, but RGB fans or even lighting strips can make a tempered glass case look even better.
What games can this PC run?
In this section, we're going to tell you how this game should be able to run your favorite games.
Fortnite

- At 4K and High settings, you should be able to achieve around 30-40 FPS. If you want a stable 60FPS, you'll definitely need to turn down your settings or your resolution.

PlayerUnknown's Battlegrounds

-

PUBG

is probably the most performance-demanding game on this list, so we recommend just playing this one at 1440p and high settings, which should net you a stable 60 FPS. 4K60 might be possible, but only with very low settings.

Monster Hunter: World

-

MHW

should provide a great experience at 1440p, but 4K simply isn't feasible with this build unless you're making sacrifices to framerate or performance.

League of Legends

- This is a lightweight eSports title, so running at 4K60 shouldn't be a problem at all.

Dota 2

- While

Dota 2

isn't made to run on a calculator like

League of Legends

(that's sarcasm) it is still shouldn't be demanding for a build like this and should easily run at 4K60.

Overwatch

- While an eSports title, this is definitely more demanding than the MOBAs. Expect 40-50 FPS at 4K/Ultra settings, and consider turning down to 1440p for the best experience.

Rainbow Six: Siege

- With its real-time map destruction and high-end graphics engine, you aren't going to be able to keep a stable 4K60 at high settings with this game. 1440p should be fine, though.

Warframe - Warframe

is actually surprisingly light on system resources, so you should be able to achieve at least 100 FPS in 4K and high settings with this PC build.

Grand Theft Auto V

- 4K60 isn't happening here unless you turn a lot of things down, but 1440p and high settings should be very easy to achieve.

Team Fortress 2

- This is more CPU-dependent than GPU-dependent, and the i5 in this build is overkill for TF2. 4K60 should be achievable, but due to

TF2's

engine you may encounter some pretty bad performance hiccups- if you do, you'll want to turn some settings down.
Prebuilt Gaming PC Under $1000
Not everyone is fond of building their own PCs; this is where the prebuilt PC comes in. Whether you can't find the time, worry about breaking your new components, or just want to take advantage of those company warranties, a prebuilt can be a good option.
The team at WePC always encourages you to build your own as you will benefit from better components, the building experience, and save a lot of money. Below are our recommendations for the best-prebuilt gaming PCs under $1000.
At the $1000 mark, there is always going to be room for upgrades. While this gaming PC performs brilliantly, there is nothing wrong with boosting the build to further future proof it for the years ahead. Below we have outlined the necessary upgrades to take this build to the next level.
Note: These will raise the price of the build!
cpu
This unlocked version of AMD's Ryzen 3rd Gen CPU is the natural next step up from the 3600x and on average, has between 30-40% performance gains in the multi-thread benchmarks. Like the other 'X' CPU's in AMD's hierarchy, the 3800x can be overclocked past 4.5GHz but has been equipped with two more cores and four more threads, which enable this CPU to be much more efficient.  The great thing about the $1000 build is that if you want to upgrade just the CPU, the board which we have recommended already houses the ability to accommodate both the 3600 and the 3800x!
mobo
We've decided to upgrade to the more powerful, better equipped, X570 for the natural upgrade path here. The Gaming Edge from MSI has a fantastic aesthetic design and plenty of RGB to get your rig looking it's best. It not only has fantastic RGB, but it also has excellent overclocking potential which when paired with either the 3600X or 3800X creates a deadly partnership. With native wireless connectivity and next-gen USB 3.1 support this board is also future proof.
This motherboard supports overclocking and features an EPS12V CPU 8-pin connector (where you power your CPU) and an extra 4-pin. The extra 4-pin is only required for overclocking but can be ignored in any other case.
ssd
SSD is always worth boosting if you have the extra wiggle room within your budget due to how efficient it is at speeding up your system. Installing more games and software onto your SSD will undoubtedly result in a much quicker build, so we've opted for a 2TB SSD upgrade. This isn't just an upgrade on capacity however, we've also gone from the 860 EVO to 970 EVO which Samsung have said boosts performance by up to 6x. All this sounds very attractive and unfortunately comes at a price, which is why we recommend this in our upgrade path only.
Cooler
With our $1000 build having overclocking potential, it's always worth bolstering your cooling system as temperatures are likely to increase when testing the CPU's ability. We've selected Corsair's Hydro Series H100i AIO cooler, which provides uncompromising cooling throughout the entire build.
VR Headset
Since you're already buying a beast PC in the form of the 1k rig, maybe you'd like to take your gaming experience to the next level with VR gaming?
HTC Vive
Since you're already buying a beast PC in the form of the 1k rig, maybe you'd like to take your gaming experience to the next level with VR gaming?
Oculus Rift
Operating System & Peripherals
Now, ideally, you'll already have a pre-existing OS and peripherals to transfer over from your old machine to your new one. But, in case you don't, we've included this section on peripherals for this 1k rig.
Note: These will raise the price of the build!
This 1k rig might be nice, but the act of physically placing the components together is just as important as carefully choosing the right components.
For first time builders, it is important to be aware of the common mistakes that newbies make. It's also not unusual to have some questions about PC building common, so don't feel silly for needing the extra help.
To save money-- and some headaches-- install your OS via USB. To do this with Windows, download and run the Windows 10 Media Creation Tool. All you'll need is a 4GB USB stick and a license key.
If you're thinking of using one of the Linux distributions, try out UNetbootin or Rufus.
Invest In Anti-static Equipment
Remember how much fun it was as a kid when you realized that you could use static electricity to shock people, but then you forgot about it for the rest of your life? Well, you'll need to remember it again, because static discharge can fry the sensitive circuitry of the valuable components you just purchased.
There are several easy ways to avoid this. First, you can buy an anti-static mat to place your motherboard and other components on. Second, and perhaps more importantly, is grounding yourself while building, which you can do with an anti-static wristband.
At first, it can be somewhat nerve wracking to use since if you get it wrong, it will cost you hundreds of dollars. That's why we created a nifty guide to tell you exactly how to use an anti-static wristband.
Watch Our PC Building Guide
Building PCs can be scary for a first-timer. Fortunately, it's actually pretty simple and there are more resources than ever! With our very own PC build guide, plus your component manuals, you shouldn't have a problem putting together your PC.
Secure your wristband and clear your workspace (and your schedule while you're at it) and you'll be on your way. Your first build may take multiple hours, but you'll feel great once you're done.
Newbie builders also are afraid they might be missing something in the process. This is where our how to build a PC guide from this link should come in handy. We have detailed every step of the process from deciding on a budget to setting up your computer, and installing all the drivers you'll need.
If you've followed our guide from start to finish, you've just assembled what we consider to be the best gaming computer under $1000, Congrats! You now have a PC with the ability to play any game out there in high settings. The rig supports both 4k and VR gaming and has all the future-proofing you'll need.
Enjoy your gaming, and make sure you share your building experience with us over at the WePC community!