The Best Gaming Monitors 2019 (Budget, 144Hz, 4K, G-Sync and FreeSync)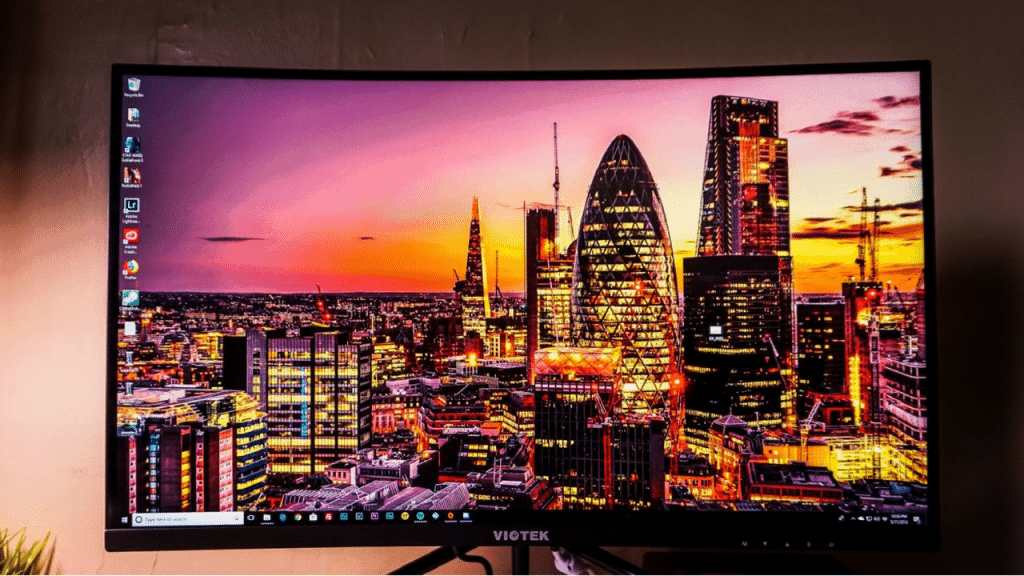 We have spent 196 hours testing 21 monitors; here's our list of the 9 best gaming monitors in 2019
Gamers have different needs, especially when it comes to getting the best performance from a monitor. But buying the right PC gaming monitor can be tricky. That's why we've gathered the best gaming monitors in 2019 and even wrote an in-depth explanation on how to find the right one for you, but that comes after all of the reviews.
Specifically, we gathered only the best and the good monitors from different categories. By reading through the entire article, you will not just have the option to choose the best of the best but you'll have the knowledge to make an investment that will last for years.
PROS
Utilizes G-Sync technology
Fast 1ms/144Hz refresh rate
VESA compatible
Overclockable up to 165Hz
CONS
Pricey
Low quality speakers
The Acer Predator XB271HUA is the best gaming monitor of 2019, so far. It's loaded with features comparable to other premium-grade monitors. Even though it doesn't cost as much as many of them, it's still a little expensive for what it is.
Designwise, the thin bezels make the monitor look nice and helps it keep a low profile that doesn't interrupt your viewing/gaming experience. The patented Acer ErgoStand-- which sounds way more fancy than it actually is-- has a cable management hole that helps keep the top of your desk looking clean.
Moreover, the ErgoStand allows you to adjust the monitor in 4 different ways: pivot, tilt, swivel, and height. If you're still not able to get a good viewing angle, for whatever reason, this monitor is also VESA mount compatible. Between the bezels, stand, and the monitor as a whole, you can tell it's built well and should hold up.
Looking at the connectivity department, you'll find an HDMI port, a DisplayPort, and 4 USB 3.0 ports for your keyboard, mouse, and whatever else you want to connect to it; we aren't judging.
This monitor is also overclockable up to 165Hz, which is a nice extra boost if you can take advantage of it. And if you can't take advantage of it, on the flip side, this monitor supports G-Sync technology to help reduce screen tearing.
PROS
Lightning fast 144Hz/1ms monitor
Supports AMD FreeSync technology
Has a headphone holder
CONS
Speakers aren't really useful
Relatively expansive
Needs calibration out of the box
If you're strictly on a budget, the ViewSonic XG2402 is a great option. This is easily one of the best budget gaming monitors because it has a lot of quality features found on premium monitors, but it only costs a little over $200 at the moment.
To start off, the monitor has a very solid build with a base wide enough to ensure it won't tip over easily when you bump into the table. You can tilt, swivel, pivot, and adjust the height of the monitor; however, it can not be wall mounted.
This monitor is a lot like a mullet: party in the front, business in the back. That's to say, on the back, you'll find 3x USB 3.0 ports, 2x HDMI ports, and a DisplayPort with a cable management holder to keep things clean and presentable in the front.
As expected from a budget monitor, it tops out at 1080p, but considering it can still push 144 FPS thanks to its equally as high refresh rate, that's really all you could ask for. This monitor works a whole lot better if you're using an AMD graphics card since this supports AMD's FreeSync technology, a feature that removes screen tearing.
PROS
Supports AMD FreeSync technology
Stellar color reproduction
4K + IPS + HDR = stunning image
Reasonably priced
CONS
Only 60Hz refresh rate
No USB port
No VESA support
We can easily say that the LG 27UK650-W is the best 4K gaming monitor in 2019. So if the reason why you're here is to invest in a monitor that's capable of displaying surreal 4K pictures, this is it.
The 27" 4K monitor has a very solid build and sturdy design. It may not look capable enough but the stand does a pretty good job at keeping the monitor in place. In fact, the monitor is sturdy enough it wouldn't wobble if bumped into. So even if this can't be mounted on a wall like most of the other monitors on this list, you can still play peacefully.
It features an industry-standard HDR10 (High-Dynamic Range 10) which supports color levels that most ordinary monitors don't and this is what makes it the best 4K monitor.
If you own an AMD graphics card, this monitor should give you its very best as this supports AMD FreeSync technology, which should be helpful for the titles where you can't quite push up around 60 FPS. Since this is both an IPS panel and a 4K monitor, it's not a surprise that this only has a 60Hz refresh rate, but you'd need an overwhelming machine to push past 60Hz at 4K.
Unlike most of the monitors, this doesn't have a USB port-- only 2 HDMI ports and HDCP 2.2.
TECH SPECS
Size

34" (Ultrawide)

Refresh Rate

100Hz

Response Time

5ms

Panel Type

IPS

Max Resolution

3440 x 1440
PROS
Supports G-Sync technology
IPS panel with 100Hz refresh rate
Ultrawide display
Wide viewing angle
CONS
Expensive
Needs color calibration
Can't pivot
Ease of use, premium experience, quality material, superb features, and of course, LED lights-- these are what sums up the ASUS PG348Q, the best ultrawide gaming monitor in 2019. It's a 34" curved gaming monitor that supports resolutions up to 1440p.
Aside from the obvious benefits associated with the widescreen display, color reproduction is stellar thanks to it being an IPS panel. It also, somewhat surprisingly, has a 100Hz refresh rate, unlike most IPS panels that only support 60Hz.
Even though the base is sturdy enough to keep the entire monitor in place, it can still be mounted on a wall since it's VESA compatible. Adjusting the monitor's display settings can also be done on the fly with its 5-way OSD (On-Screen Display) joystick located at the back of the monitor.
If you own an NVIDIA graphics card, then you will be able to take advantage of its built in G-Sync technology, which eliminates screen tearing. And since the monitor is wide enough to do a pivot adjustment, it's only limited to do 3: swivel, height adjustment, and tilt.
PROS
Lightning fast 144Hz/1ms
Supports AMD FreeSync 2 technology
Can multitask seamlessly
Great color reproduction
CONS
Expensive
Only 1080p vertical
Maximize your gaming experience and productivity work with the best-curved gaming monitor: the Samsung CHG90 QLED.
This monitor has a huge 49" screen, 144Hz refresh rate, 1ms response time, and an innovative 32:9 aspect ratio.
This uses a VA panel, which usually aren't known for excellent-- nor bad-- image quality, yet we were impressed by just how nice the image looked. This is largely due to its use of QLEDs (Quantum Dot LED). While somewhat similar to normal LEDs, this tech produces brighter more vivid colors than its predecessor.
This monitor also features HDR, which adds more detail to shadows and bright spots. This actually helps make up for the QLEDs, whose main problem is its less perfect blacks. It is worth noting, however, that HDR on PC monitors and the platform as whole is not up to par with TVs, or even consoles, currently. (Yes, one of the rare places that PCs lag behind.)
Last, but not least, is the AMD Radeon FreeSync 2 support, which is the newer version of FreeSync that helps to reduce screen tearing.
PROS
Superb color reproduction
VESA compatible
Overclockable up to 165Hz
Supports G-Sync technology
CONS
Speakers don't sound great
Expensive
There are a lot of 1440p monitors out there but the best 1440p gaming monitor might be the Acer Predator XB271HU. The build and zero-frame design are both spectacular, but those are mostly just icing on the cake and not really what makes this excellent to begin with.
This 27" gaming monitor gives you premium image quality thanks to its IPS panel.
If your graphics card can throw more frames out, you can overclock the monitor up to 165Hz. Obviously, this would call for a beast of a machine to be able to pull that off, especially at 1440p, but it's nice to have the option. If your beast of a GPU happens to be an NVIDIA, then you'll also be able to use the G-Sync technology, reducing the game's screen tearing.
As you might expect from an IPS panel, its response time is slower than the TN panels on this list. However, it actually comes in at 4ms, which is 1ms faster than most IPS panels. This may not look like a lot but this can make a difference for competitive players.
In the connectivity department, you have 1x DisplayPort, 1x HDMI, and 4x USB 3.0 ports. It also has built-in speakers but they aren't great. You might instead want to invest in one of the best gaming headsets or just get some competent external speakers.
PROS
Supports G-sync technology
Excellent HDR feature
Great build quality
Automatic brightness adjustment
CONS
VERY expensive
No pivot adjustment
Nothing can beat the Acer Predator X27 when it comes to the best HDR gaming monitor category. It is packed with very specific features you'll only find only in 5 monitors, such as the DisplayHDR 1000 certification. It's even considered to be one of the first monitors to handle over 120Hz (specifically, 144Hz) at a 4K resolution.
Looking at the design of the 27" monitor, it's exceptionally clean, like the rest of Acer's Predator line. The base material is complemented with a dark grey metallic stand that ensures stability and durability.
At the top, you'll also find a sensor that automatically adjusts the monitor's brightness for your convenience, although I found this just as likely to be annoying as helpful. In brighter settings, the gaming display is also assisted by an anti-reflective hood.
Like the Samsung CHG90, this uses the QLED technology that provides higher peak-brightness, higher color saturation, and more accurate color accuracy for a stunning display. Compared to earlier, 4K/60Hz monitors, this is clearly superior; hence the price.
PROS
Supports AMD FreeSync 2
Lightning fast 144Hz/1ms
Curved for a more immersive experience
Great HDR support
If you're using an AMD graphics card and you want to invest in the best FreeSync gaming monitor, the Samsung CHG70 QLED monitor is for you.
This 32" gaming monitor is gorgeous. Among the notably great features that it offers are the AMD FreeSync 2 technology and HDR support and we'll cover these briefly shortly. It's surprising to think that you can get all this for less than $600 now (in fact, it often costs less than $500, like now!).
It's also curved, which makes for a more immersive gaming experience. Since this has a fast refresh rate of 144Hz and a response time of 1ms, it's perfect for competitive gaming. The widescreen display makes FPS gaming even better and surreal.
The monitor has great HDR support out of the box, which makes really dark spots, like shadows, and really bright spots, look more detailed. You can even use the HDR and AMD FreeSync 2 simultaneously for a smooth plug-and-play gaming experience.
Basically, these features make gaming look more detailed while reducing any hiccups you might otherwise face.
PROS
Detailed IPS display
Supports G-Sync technology
Thin bezels
Can be overclocked up to 165Hz
CONS
Expensive
Gamma is a bit dark
The ASUS ROG Swift PG279Q is a monitor that's packed with features that makes it worthy of being recognized as our best G-Sync monitor. If you own an NVIDIA graphics card, this 27" gaming monitor is honestly one of the best gaming monitors out there right now.
It's an IPS panel with a base refresh rate of 144Hz that can be overclocked up to 165Hz. Like the Acer Predator X27, this has a 4ms response time.
The build is aesthetically pleasing with LED lights surrounding the center of the base of the stand. It also has a cable management hole for clean cable routing. And if you're not satisfied with the base, it's also VESA compatible so you can choose to have this mounted to the wall.
In terms of adjustment, you can do all 4: height adjustment, swivel, pivot, and tilt. And if you're concerned about connectivity, you should have no worries as it comes with: 1x DisplayPort, 1x HDMI port, as well as 2x USB 3.0 ports for your keyboard and mouse.
How to Choose the Right Monitor for You?
Choosing the right monitor for your setup can be a bit tricky. So, before deciding which on amongst the best should be added to your setup, make sure you ask yourself the following:
What aspect ratio do you need for gaming?
Aspect ratio is the monitor's width and height. Older monitors like the square CRT monitors have an aspect ratio of 4:3 while most widescreen monitors these days have an aspect ratio of 16:9. On the other hand, ultrawide monitors have aspect ratios of 21:9.
Monitors with a 4:3 aspect ratio will likely look outdated in 2019 as monitors with a 16:9 aspect ratio are recognized as the standard in the gaming industry. Ultrawide monitors or displays with an aspect ratio of 21:9 are quickly gaining popularity because of the wide view when playing games.
Which resolution is best for you?
The resolution represents the number of pixels displayed on the screen. A monitor with a higher resolution provides sharper pictures and better visuals when gaming-- but keep in mind that this is also taxing for your graphics card.
This 2019, there are 3 popular monitor resolutions you can choose from:
Full HD (1080p)

2K / QuadHD (1440p)

4K / UltraHD (2160p)
At the end of the day, your selection should be based on the type of graphics card you have and what types of games you like to play. Most of the modern graphics card can handle 1080p resolution, but only higher-end graphics cards like the GTX 1080 Ti and RTX-series graphics card can handle 4K resolution gaming.
This is to say, if you play competitive games, then you'll likely want a higher frame rate. That means you'll either want a 1080p monitor, which is the easiest Full HD or better resolution to push at higher frames. On the other hand, if you only care about graphics, then you might as well get a monitor with a higher resolution.
Truly, it is a balancing act between your build and what you want to do with your system. You can also browse our best graphics card article to learn which graphics card is best for your needs.
What screen size do you need?
Monitors come in different screen sizes, all tailored to address different needs and wants.
In 2019, a 24" PC gaming monitor is the sweet spot if you wish to play games at 1080p resolution, although there are definitely some good 27" 1080p monitors out there.
On the other hand, ultrawide monitors offer its benefits in a different manner because of the wider POV in FPS games, which puts the user at a huge advantage.
If you want a full rundown on other monitor sizes, then check out our full rundown of the best monitor sizes.
Do you need a monitor with a higher refresh rate?
Refresh rate determines the number of images displayed on the screen every second and is expressed in Hz.
It goes without saying that a higher refresh rate provides a smoother gameplay experience. If you primarily play FPS games, you'll want a monitor with a higher refresh rate (at least 120Hz) for a smoother experience. On the other hand, casual gamers are usually fine with a 60Hz monitor.
Do you need pure performance? Better visuals? Perhaps, both?
A monitor's screen is referred to as a panel. And there are 3 different popular panel types:
TN (Twisted Nematic)

IPS (In-panel Switching)

VA (Vertical Alignment)
TN panels have high refresh rates, but worse color reproduction than IPS panels. TN panels also have worse viewing angles, although this should rarely be an issue so long as you are sitting at your desk. IPS panels may have surreal color reproduction and image quality display but they have lower refresh rates. VA panels are sort of a jack of all trades. They are a little faster than IPS panels and a little nicer looking than TN panels, broadly speaking.
If you play FPS games primarily, TN panel monitors are the way to go. But if graphics matter more than performance, IPS will give you stellar visuals.
Does it have a fast response time?
Last but not least, response time. This is the rate that a monitor changes colors and it's measured in milliseconds (ms).
It's hard to notice the difference between a 5ms monitor and a 1ms monitor but competitive players and their trained-eyes will know. If you're an FPS player, you'll want a monitor with a 1ms response time to stay ahead. Casual gamers will usually be fine with monitors with 5ms response time.