The Best Gaming Monitors 2019 (Budget, 144Hz, 4K, G-Sync and FreeSync)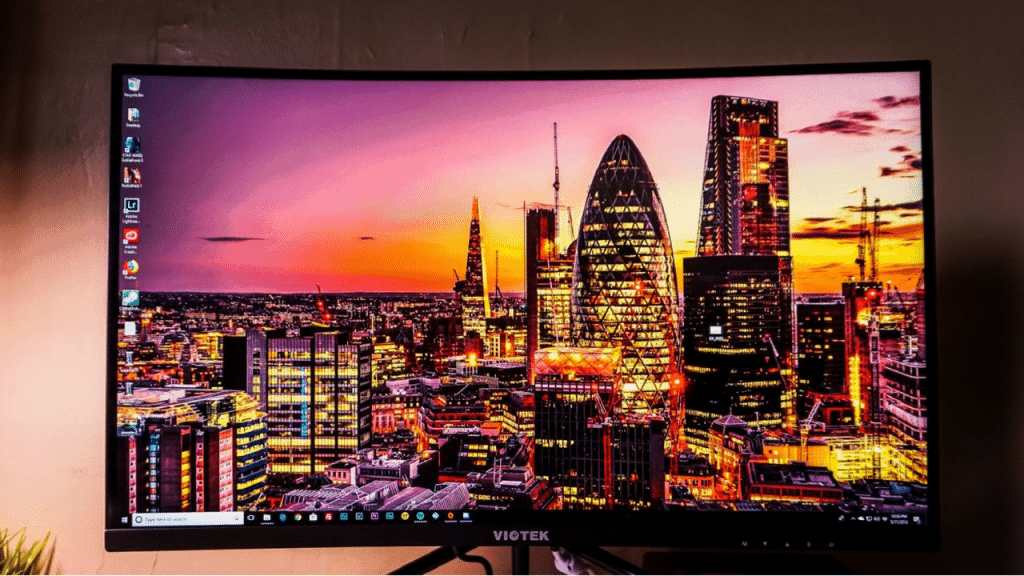 We have spent many hours researching and testing a large variety of monitors; here's our list of the best gaming monitors in 2019
When it comes to monitors gamers have different needs, especially when it comes to getting the best performance from a monitor. Buying the right gaming monitor can be tricky, that's why we've compiled a list of the best gaming monitors in 2019 alongside some advice to help you make the correct choice.
We recommended only the best monitors for each of our different categories. By reading through the entire article, you will not just have the option to choose the best of the best but you'll have the knowledge to make the correct investment that reflects your needs as a consumer.
Best Overall Gaming Monitor
ASUS ROG Swift PG27UQ
Having a serious amount of top features with a monitor unsurprisingly comes with a top price and this monitor is not short of features. The Asus ROG Swift PG27UQ is arguably one of the best gaming monitors available at the moment for overall ability but it is quite expensive. This monster monitor is out of this world but the clear bright images of the 4K display isn't all it has to offer. The monitor is of course G-sync and HDR ready with ample connection types to satisfy most and the amazing stand from ROG that does a fantastic job of cable management.

Assuming you have the PC to match or at least run this monitor in all its glory then don't hesitate as this is one of the best displays I have ever used for gaming. The price might put you off but if it doesn't then take full advantage of the 144Hz refresh rate on a 4K monitor, you won't be disappointed.
Best Runner Up Gaming Monitor
ASUS ROG Swift PG279Q
PROS
Detailed IPS display
Supports G-Sync technology
Thin bezels
Can be overclocked up to 165Hz
CONS
Expensive
Gamma is a bit dark
The ASUS ROG Swift PG279Q is a monitor that's packed with features that makes it worthy of being recognized as our best G-Sync monitor. If you own an NVIDIA graphics card, this 27" gaming monitor is honestly one of the best gaming monitors out there right now.
It's an IPS panel with a base refresh rate of 144Hz that can be overclocked up to 165Hz. Like the Acer Predator X27, this has a 4ms response time.
The build is aesthetically pleasing with LED lights surrounding the center of the base of the stand. It also has a cable management hole for clean cable routing. And if you're not satisfied with the base, it's also VESA compatible so you can choose to have this mounted to the wall.
In terms of adjustment, you can do all 4: height adjustment, swivel, pivot, and tilt. And if you're concerned about connectivity, you should have no worries as it comes with: 1x DisplayPort, 1x HDMI port, as well as 2x USB 3.0 ports for your keyboard and mouse.
Best 240Hz Gaming Montior
BenQ ZOWIE XL2740 240Hz
The first thing you notice on the BenQ is the 'flappy paddles' which are actually designed to stop that pesky sun reflecting off your monitor's screen, It may seem ugly but they are quite practical. These sun blocking panels could put some off this monitor but rest assured this is one of the best 240hz monitors on the market and BenQ are not short of quality when it comes to gaming monitors.
This monitor is packed with what you want from a gaming monitor, a lightning fast response time of 1ms, 240hz refresh rate of course and its G-sync compatible. 240hz is great for competitive players looking to gain an edge and find the ultimate in a smooth gaming experience. This monitor comes with excellent connection options and it may cost a pretty penny but if you are seriously considering a G-sync 240hz monitor then consider this.
Best HDR Gaming Monitor
BenQ EW3270U 32″ 4K
PROS
Ultra High Resolution
High Dynamic Range
Fantastic Colour gamut
Freesync Support for reduced screen tearing
Impressive 3000:1 contrast ratio
HDMI 2.0 & DisplayPort 1.4
CONS
Low refresh rate for gaming
This 4K HDR monitor from BenQ looks brilliant for general use and of course gaming. HDR performance is good enough when compared to some competitors and with it featuring 95% of the DCI-P3 colour gamut and support for 10-bit color it's not a bad monitor.
Unless you break the bank on monitors like our top pick you can't go too far wrong with this monitor. The high 4K resolution is a sight to behold but with the impressive native contrast, this is a serious contender for PC and console gamers alike. This is not built for competitive gaming but it still comes with a reasonable 4ms response time meaning its a viable option for those that prefer quality over performance.
Whether you want to make your games look better or immerse your self further into the game then consider this 4K gaming monitor from BenQ as you will not be disappointed with its display!
Best Gaming Monitor For Under $300
ASUS VG278Q
PROS
4-way Ergonomic Stand Adjustment
144Hz
Highly responsive
Slim Bezels
5-Way OSD Navigation Joystick
With AMD FreeSync Technology
CONS
TN Panel
Poor Speaker Quality
Doesn't Have a DVI-D Cable
The ASUS VG278Q is a fantastic choice for any gamer. It features a high refresh rate and a low response time bringing a great product for competitive gaming.
Our favorite thing about this monitor is the 144Hz refresh rate. You can instantly notice the difference if you have been laboured with 60Hz and you will never go back once you try some E-sports on a monitor like this.
You are getting a very premium feeling monitor here for a fraction of the price and its largely down to the brilliant build quality. The speakers aren't that great considering the price, but the OSD controls make adjustments convenient. It also comes with venting holes and a smart cable management hole at the base of the stand so you can conceal the hideous cables on your desk.
This is a 27-inch 1080p resolution gaming monitor. While there are higher resolutions, 1080p is still great for competitive FPS gaming. The stand is brilliant too, you can do a tilt, swivel, pivot, and adjust the height for the best viewing angle. You can also have this mounted on the wall since it's VESA compatible.
For connections, you have a DVI-D port, a DisplayPort, HDMI, and aux ports. Make sure you get a separate DVI-D Dual Link Cable if you don't have one already because this doesn't come with a DVI-D cable which is a shame as you will need this for higher hertz usage.
Lastly, this has an AMD FreeSync technology that removes stutters and screen tearing when gaming which is a great feature to include. If you're looking for a highly responsive 1080p monitor for under $300 that has a 144Hz refresh rate, this is for you.
Best Console Gaming Monitor
ASUS VP28UQG 4K Monitor
PROS
4K resolution
Fast response rate
With Adaptive/FreeSync technology
With Asus Eye Care Technology
Easy-to-navigate 5-way OSD joystick
With GamePlus and GameVisual setting
CONS
Poor viewing angles
Not VESA compatible
Only has tilt adjustment
This 4K gaming option from Asus is our budget pick with a price tag that is pretty impressive for a 4K display. PC and console gamers alike can get a bit of enjoyment in 4K out of the Asus VP28UQG for a seriously low price.

This monitor may have a TN panel but it is it for purpose in the realm of gaming and will give many out there a chance to experience 4K resolution gaming. Whether you are a casual gamer after some crisp 4K displays or just on a budget then this could be a great option to begin with as it's relatively inexpensive and will still give you some amazing looking gameplay. Do bare in mind the quality is what you pay for so if you have extra in the budget consider an IPS display. Negatives aside, overall this 28-inch monitor has a lightning fast response time and is freesync compatible so well worth a look for the 4K enthusiast!
Best Budget Gaming Monitor
BenQ RL2455
PROS
1ms response time
60Hz refresh rate
Has various display modes to choose from
VESA compatible
With Eye Care technology
Has a gaming console rest
With built-in speakers
CONS
Smaller 24" screen size
Only has tilt adjustment
The BenQ RL2455 is a good monitor for console gaming but it's an equally good budget monitor for the PC also.
The monitor has a 1080p resolution with a 24-inch screen. You may think that 24-inches is small, but it's still the sweet spot for 1080p gaming monitors. This one features a TN panel with a 1ms response time, which is always a preferred feature for competitive players.
Aside from that, the physical build is also very similar to the RL2755 but without the headset holder. It even comes with the same ergonomically designed stand that has a console rest to keep things tidy. Unfortunately, it only has tilt adjustment but supports VESA so wall mounting is an option here.
The connectivity featured is:
1 x Audio in

1 x 3.5mm headphone jack

1 x HDMI 2.0

1 x HDMI

1 x DVI

1 x VGA
Gaming for long hours won't be an issue as well because this supports Eye Care technology, which removes flickers and reduces the low blue light to reduce eye strain and fatigue.
Compared to the BenQ RL2755, the buttons aren't located on the front of the monitor's right bezel but are rather located on the right. They are, however, marked by a grey dot on the front to subtly indicate the location of the buttons.
There are loads of preset game modes you can choose from to give you the edge when playing games. If you're an FPS player, then the preset monitor settings for FPS games should work well. Alternatively, you can take advantage of the Black eQualizer setting, a gamma boost setting that brightens dark areas in-game which can be really good for competitive FPS gaming as you can see in those dark areas a little clearer.
If this is still too pricey, then you can possibly check out our best Gaming Monitors for Under $100.
How to Choose the Right Monitor for You?
Choosing the right monitor for your setup can be a bit tricky. So, before deciding which is the best for you make sure you ask yourself the following:
What aspect ratio do you need for gaming?
Aspect ratio is the monitor's width and height. Older monitors like the square CRT monitors have an aspect ratio of 4:3 while most widescreen monitors these days have an aspect ratio of 16:9. On the other hand, ultrawide monitors have aspect ratios of 21:9.
Monitors with a 4:3 aspect ratio will likely look outdated in 2019 as monitors with a 16:9 aspect ratio are recognized as the standard in the gaming industry. Ultrawide monitors or displays with an aspect ratio of 21:9 are quickly gaining popularity because of the wide view when playing games.
Which resolution is best for you?
The resolution represents the number of pixels displayed on the screen. A monitor with a higher resolution provides sharper pictures and better visuals when gaming but keep in mind that this is also taxing for your graphics card.
This 2019, there are 3 popular monitor resolutions you can choose from:
Full HD (1080p)

2K / QuadHD (1440p)

4K / UltraHD (2160p)
At the end of the day, your selection should be based on the type of graphics card you have and what types of games you like to play. Most of the modern graphics card can handle 1080p resolution, but only higher-end graphics cards like the GTX 1080 Ti and RTX-series graphics card can handle 4K resolution gaming.
You can read our guide to finding the best 4K gaming monitor right here.
If you play competitive games, then you'll likely want a higher refresh rate instead of a higher resolution. That means you'll either want a 144Hz monitor or more.
If you only care about graphics, then you might as well get a monitor with a higher resolution.
Picking the right monitor is a balancing act between your build and what you want to do with your system. You can also browse our best graphics card article to learn which graphics card is best for your needs.
What screen size do you need?
Monitors come in different screen sizes, all tailored to address different needs and wants.
In 2019, a 24" PC gaming monitor is the sweet spot if you wish to play games at 1080p resolution, although there are definitely some brilliant higher resolution monitors out there.
If you want a full rundown on other monitor sizes, then check out our full rundown of the best monitor sizes.

Do you need a monitor with a higher refresh rate?
Refresh rate determines the number of images displayed on the screen every second and is expressed in Hz.
It goes without saying that a higher refresh rate provides a smoother gameplay experience. If you primarily play FPS games, you'll want a monitor with a higher refresh rate (at least 120Hz) for a smoother experience. On the other hand, casual gamers are usually fine with a 60Hz monitor.
If you are a serious gamer then we definitely recommend a 240Hz monitor, you can check out our 240Hz monitor recommendations here.
Do you need pure performance? Better visuals? Perhaps, both?
A monitor's screen is referred to as a panel. And there are 3 different popular panel types:
TN (Twisted Nematic)

IPS (In-panel Switching)

VA (Vertical Alignment)
TN panels have high refresh rates, but worse color reproduction than IPS panels. TN panels also have worse viewing angles, although this should rarely be an issue so long as you are sitting at your desk. IPS panels may have surreal color reproduction and image quality display but they have lower refresh rates. VA panels are sort of a jack of all trades. They are a little faster than IPS panels and a little nicer looking than TN panels, broadly speaking.
If you play FPS games primarily, TN panel monitors are the way to go. But if graphics matter more than performance, IPS will give you stellar visuals.
We compared the 3 different types of panels in a separate article you can check out for further information.
Does it have a fast response time?
Last but not least, response time. This is the rate that a monitor changes colors and it's measured in milliseconds (ms).
It's hard to notice the difference between a 5ms monitor and a 1ms monitor but competitive players and their trained-eyes will know. If you're an FPS player, you'll want a monitor with a 1ms response time to stay ahead. Casual gamers will usually be fine with monitors with 5ms response time.