Whoa there!
You've climbed up pretty far in the ranks. With the best gaming PC build under $1500, you'll enjoy the highest end of gaming, productivity and content production.
Let's jump in.
Since we're building a PC at such a high price range, it's important that we don't compromise on any form of power. This build is made to provide the best possible gaming, streaming, rendering and encoding experience at this price range.
This 1,500 dollar gaming computer was made with the following requirements in mind:
Incredible streaming/rendering performance. Now that you're finally in this price range, you can start investing in incredible PCs that can do anything you throw at them. While i5s offer acceptable streaming and rendering performances for hobbyists, true enthusiasts and professionals need the high-end hardware capable of managing raw video and other productivity tasks as fast as possible.
Best-in-class gaming performance. You can get some of the best gaming performance on the market at lower price ranges, to be fair, but once you're spending this much there's no excuse not to have the best hardware on the market.
Fortunately, we managed to fit it all in. The i7-8700k won't cause CPU bottlenecking in any modern titles, while the GTX 1080 is the second-best GPU on the market, beat only by its recent successor the GTX 1080 Ti.
The GTX 1080's level of performance is the best of our builds so far. Offering up to 60 FPS at 4K and easily maxing out games at 1440p/1080p with even higher frame rates. This card is a powerhouse in every sense of the word.
The extra muscle ensures that it's perfect for VR gaming, too. It operates well below the minimum spec developers target and therefore minimizes stutters, a known cause of nausea in VR gaming.
Room to step into an even higher echelon. While you're on the high end, you aren't quite at the top of the top tier yet. You still have some climbing to do. These steps up include the 1080 Ti, liquid cooling, VR headsets, and more…
How We Choose the Parts and Components
We carefully pick the parts according to what really matters for gamers in this price range.
We maxed everything out in this build. This $1500 gaming desktop screams power and performance. Being in the industry of building computers and gaming for almost 10 years now, we know how bad you want to experience premium gaming performance so much.
We're talking 4k/60FPS gaming experience in this build. This is why we went with the GTX 1080 right away.
Everything is backed with premium parts and components to make sure you're getting the best value for your money in this 1500 dollar raging beast. Although there's still a GTX 1080 Ti out there - this still holds pure power when gaming.
Keep an eye on changes every month as we update our builds regularly to make sure you always get fresh components and the cheapest prices.
The Best $1500 Gaming PC
Update:
ssd
ADATA SU800 256GB
A great Solid State Drive that'll hold your operating system and ensure you have amazing loading times and user experience.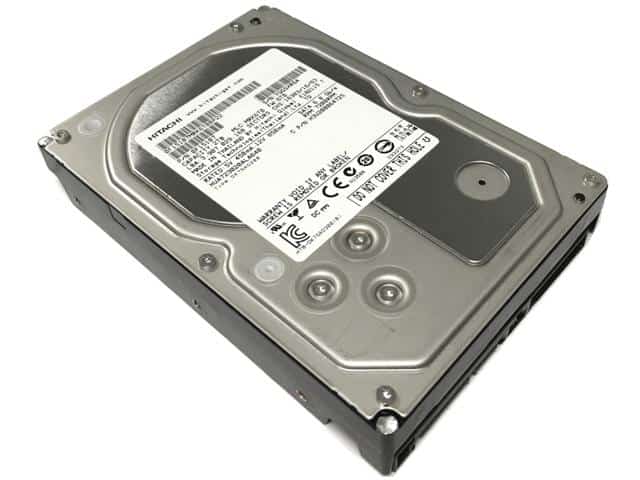 hdd
Hitachi Ultrastar 7K3000 2TB 7200RPM HDD
This 2TB hard drive will be more than enough to hold all the games and media you need, but won't be as fast as your SSD.
psu
Corsair CX Series 750 Watt 80 Plus Bronze Modular Power Supply
A reliable power supply from our friends at Corsair to keep this beast rig powered and running.
mobo
MSI Z370 GAMING PLUS CFX Motherboard
A Z370 motherboard that is perfect for overclocking purposes - with extra features on top of it.
Estimated $1472.55 at Amazon
(Price are accurate as of August 29, 2018. Click the button to see the latest prices)
Order This Build on Amazon
This high-end computer was designed to bring out all the computing power you'll conceivably need to beast out games at the highest resolutions and provide silky-smooth streaming/rendering performance.
This is the best 1500 dollar gaming desktop that you can get right now, and we're going to walk you through every component we selected and why.
Why is this the Best $1500 Gaming PC?
We've checked what others have come up with in this price range.
What makes this the best 1500 dollar gaming desktop is the GTX 1080 graphics card. Others in this price range only went with the GTX 1070.
To top that off, we didn't compromise anything!
We just made a careful evaluation of price and parts to make sure we're not sacrificing performance or storage. As you can see, this $1500 build has a 256GB SSD for faster boot and loading times and another 2TB HDD storage.
Similar Prebuilt Gaming PC Under $1500
Considering the fact that not everyone is into the idea of building gaming desktops from scratch, we took the initiative to give you alternatives.
Aside from that, you may have also heard of the issue about Prebuilt vs Custom PC - Why You Should Buy a Prebuilt PC Now and decided to go with a prebuilt gaming PC.
No matter the case, we went straight ahead to browse the stores online and make sure there's no stone unturned. All of these below are equipped with at least a GTX 1070 graphics card to make sure you get quality gaming experience.
In fact, the first one on the list is equipped with a GTX 1080 graphics card that's paired with a Ryzen 5 2600X. All of these are carefully checked and hand-picked to make sure you're getting the best value for your money.
We mentioned in the requirements section that you could climb to an even higher tier with this build. Here are our recommended upgrades if you want to take the Fifteenth-Hour Superpower to the next level!
Note: These will raise the price of the build!
Cooler
If you're dead serious in overclocking your 8700K, by all means, get the NZXT Kraken X62. This is at the top of the food chain and you'll never have issues with temperatures… ever.
This doesn't only come with power but you also have the option to customize the RGB lighting to match your personality and theme. NZXT is known for manufacturing not just quality and performing products but also assures they are aesthetically pleasing and presentable.
ssd
From the same series as the SSD included in the original build, the Crucial MX300 1TB SSD offers the same great performance with nearly half the storage space. This is mainly for you folks who want a lot of your games to have great loading times and aren't satisfied by only 500GB or so of fast storage.
Even with this, though, we highly recommend against storing media files on this drive, since you won't get much returns from those. Raw video and other media files are also less ideal on SSDs, too, since they take up a lot more space and may wear down the drive faster.
gpu
The GTX 1080 Ti is, by all accounts, overkill. It can push most games at 4K/60 FPS without breaking a sweat, and when playing other titles at lower resolutions, it can go well over.
Effectively, you're looking at a 20 FPS boost in most titles from the 1080 Ti to the 1080.
If you want to go a bit above the best gaming PC build under $1500 and future-proof a bit, the 1080 Ti may be the answer you're looking for. Just keep in mind that performance bump comes at quite the price premium.
NOTE: This card was review-brigaded on Amazon by people upset about its price. No verified purchasers have complained about the card, and its price is now in line with other 1080 Tis. Don't fret!
psu
If you're overclocking your CPU or GPU, you'll definitely want a better PSU. This 1000W PSU goes well over the power demands of this rig, and offers you plenty of flex room for upgrades in the future.
Additionally, its nature as a gold-certified EVGA PSU means you'll enjoy great build quality, customer service, and a lower electric bill!
Don't overclock without the extra PSU punch, though- that's risking your whole rig.
VR Headset
VR capabilities have been a part of our builds for quite a while leading up this price point, but now they go from "capabilities" to "afterthoughts".
No VR title will stand a chance against your i7/GTX 1080 combo. If you opt to invest in a VR headset, you can enjoy the smoothest, most immersive gaming experiences the world has to offer.
OS Options and Recommended Peripherals
Since you're buying the best $1500 PC build, you might already have your OS and peripherals from your old PC. If you don't, however, we've written up this section to help point you toward what you need.
You need to get everything right with the Fifteenth-Hour Superpower if you haven't built a PC before. So to keep you from doing the mistakes every newbie PC builders make, check the list here before jumping in.
Take your time and read questions about building a PC in this link here. This should have all of your PC building concerns cleared out, leaving you to have a smooth building process down the line.
Invest In Antistatic Equipment
To prevent static discharge from ruining your components, an anti-static wristband is an absolute must. You can also use an anti-static mat to rest your components on before you mount them. By properly setting up anti-static equipment, you don't need to worry about zapping your stuff.
If you are unsure how to use it, we have a guide on how to wear an antistatic strap to help you with that
Watch Building Guides
This video guide will walk you step-by-step through the PC building process. Supplement it with the instruction manuals included with your components, and you should be fine.
For a more detailed list, our How to Build a Gaming PC guide includes everything a newbie builder needs - from deciding on a budget to maintaining the computer for year's worth of usage.
Install OS Via USB
If you have a 4GB+ USB stick laying around, congratulations: you cansave some money and space by just installing your OS via USB. Use the Windows 10 Media Creation Tool to create a Windows installation USB stick. UNetbootin or Rufus can be used to do the same with a Linux distribution.
That's it.
You now have the option to build the best gaming PC build under $1500 as of May of 2018.
Games at the highest of frames and resolutions, streaming, rendering and encoding without a breaking a sweat- with the power inside it, nothing can stand in your way.
It's all in your hands now.
How do you find the build? Do you have issues picking the right one for you? Comment down below and we'll help you out!