How To Upgrade Your Graphics Card
A quick and easy demonstration of how to upgrade your graphics card
Updated: Jan 10, 2023 2:33 pm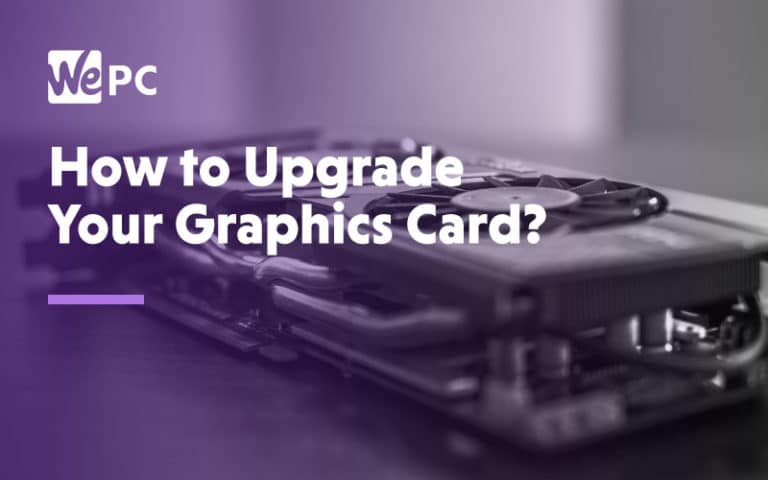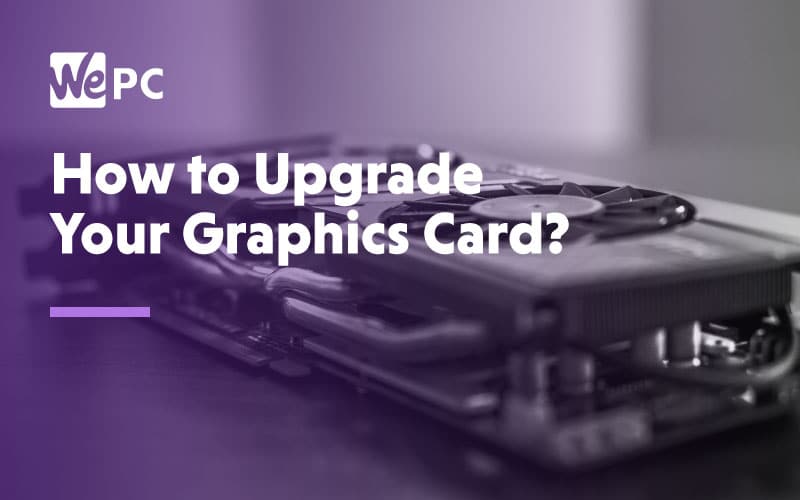 If you're in the market for a new GPU and have been wondering how to upgrade your graphics card yourself, there's nothing to worry about. It's a relatively straightforward process, and we'll be taking you through all the relevant steps to ensure you're back up and running with a brand-new graphics card installed – ready to play your favourite games. Whether you're building a brand-new gaming PC from scratch for the first time, or just want to replace your old GPU, this guide comes in handy.
With graphically amazing games being released almost every month, you could find your trusted old dusty PC starting to feel outdated. Maybe recently you have experienced severe FPS dips, lag, and stuttering, which can mean you need to lower your settings! The good news is you don't always have to buy a brand new computer to fix this issue; you can just upgrade your GPU and start enjoying those games again.
Here at WePC, we know that not everyone has time to follow what the latest hardware developments are or how to replace older components. In this article, we aim to give you a helping hand in this exciting upgrade process. Blistering FPS is on the way!
Things you will need before upgrading
There are a few things we need to get ready before we remove the GPU from your system. These may seem obvious to some of you but spare a thought for our first-time computer builders who may be concerned over their highly regarded components!
Buy a new GPU – Make sure you buy a graphics card that is compatible with your current motherboard / new motherboard. While selecting a new GPU, you need to take into consideration the clearance (room) in your case, as we don't want to be returning anything!
Tools – You aren't going to need to get the toolbox out for this, don't worry. A screwdriver will be needed to unscrew your GPU from the case near the back though.
Uninstall old drivers – It is worth removing your old graphics drivers before you replace anything. Remember, don't install any new drivers until the installation of your new GPU is finished.
Ensure power is off! – After you've uninstalled your drivers, shut down the PC. Turn off your power supply from the switch at the back and unplug your power cable.
Get the vacuum out – If you aren't particular about the dust build-up in your PC nows the time to get the vac out. Dust is the enemy, and you do not want any build-up of dust going straight into your new GPU. If you aren't an experienced builder and don't want to unplug much just use a thin nozzle and vacuum up the dust from the bottom of your case to prevent it from going into your components.
Replacing the graphics card
It's time to replace the old with the new. Depending on how old the GPU you are replacing is, you may want to consider selling the item (making your new GPU technically cheaper).
1. The GPU is screwed into place at the back of the case to secure it and stop gravity playing its part. Unscrew these first and be careful they don't fall into the power supplies grill!
2. Next, you are going to want to unplug the power connector which is normally located on the side of the GPU facing you.
3. Now the card is free, almost! The last step is to push down the catch you see on the PCI-e slot. This catch looks like a lever and will unclip your GPU from the motherboard. You may still have to pull quite hard to release the GPU it depends on the motherboard.
4. Once removed its time to replace. Slot your new GPU into position, and you will hear a slight click (that is the catch reclipping). Re-attach your power connector to the GPU and then finally screw the back into place.
Now everything plugged in/attached, turn it all back on and see if it powers up. Remember modern GPUs fans run idle (don't move) until the graphics card heats up so don't worry if nothing moves.
An easy way to check and see if your machine recognizes the new device is to navigate to your device manager and click on "Display adapters".
You're finished! It's time to load up your favorite titles again and experience higher frame rates, enhanced detail, and smoother gameplay.
---