Last Updated:
Cyber Monday VR Deals
VR has come a long way from where it first began. We may not be living in the future just yet, but we're getting pretty close. While Xbox may be taking their horse out of the running, Playstation is still going hard on the VR side of things. And, with competition from brands like HTC and Oculus, it doesn't look like this fight will be over anytime soon.
Cyber Monday Deals
Video games usually get some mega-discounts throughout the event, so we have our fingers crossed it's the same this year.
*Prices are subject to change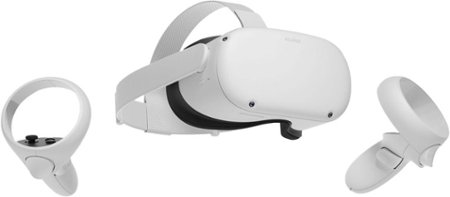 Oculus – Quest 2 Advanced All-In-One Virtual Reality Headset – 128GB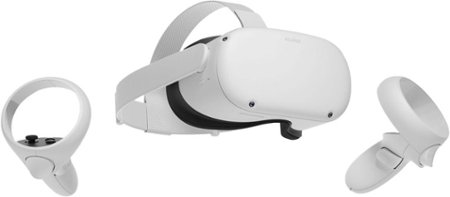 Oculus – Quest 2 Advanced All-In-One Virtual Reality Headset – 256GB
HTC Vive Cosmos Elite Virtual Reality System
Oculus – Quest 2 Advanced All-In-One Virtual Reality Headset – 128GB
HTC Vive Cosmos Elite Virtual Reality System – PC
HTC VIVE Pro Virtual Reality Headset
HTC Vive Cosmos Elite Headset Only – PC
HTC Vive Wireless Adapter for Vive Pro/ Cosmos Series
Where To Find The Best Cyber Monday VR Deals
Amazon had a whole week of deals last year. That's why the WePC team are going to be dedicating their time to bringing you the best PC and gaming deals we can find across the Cyber Monday and Black Friday event.
Don't waste your time slogging through endless pages of non-discounts, just check out our Black Friday & Cyber Monday pages for what you want, and check out quickly with minimal hassle. We do the hard work for you!
Amazon
It comes as no surprise that Amazon would be first on our list. We expect they will be doing another week-long event this year, which means lots and lots of deals to take advantage of. We'll also be keeping an eye on their lightning deals so you don't miss out on the things that matter to you.
Newegg
Newegg had some impressive VR Black Friday deals last year, and we expect the same again in 2020. Their bundle offers are always great value.
GameStop
Another favorite of ours when it comes to finding Cyber Monday deals is Gamestop. They had some high-value VR bundles last year at rock-bottom prices.
Best VR Cyber Monday Deals 2021
Black Friday might be over, but that doesn't mean the savings are gone. Check out all of our Cyber Monday VR deals, all available until midnight on Monday!
PSVR Deals
Playstation has really put a lot into their PSVR system over the last few years, and their collection of games can rival anyone. This is the perfect chance for you to get a piece of the action.
Occulus Quest Deals
If you're more of a PC gamer, then you might want to get your hands on an Occulus Quest this Black Friday instead.
HTC Vive Deals
Rival to the Occulus Rift, HTC has been pouring a lot of effort into their HTC Vive VR headsets this year – try them out for yourself with one of their deals this weekend.
Final Word
Cyber Monday & Black Friday are great opportunities to get a hold of decent VR gear at discounted prices. Don't miss out, shop smart, and make sure that you are ready for the next generation of games buy investing in some futureproof VR equipment now!