Full vs Semi vs Non Modular Power Supply: See the Differences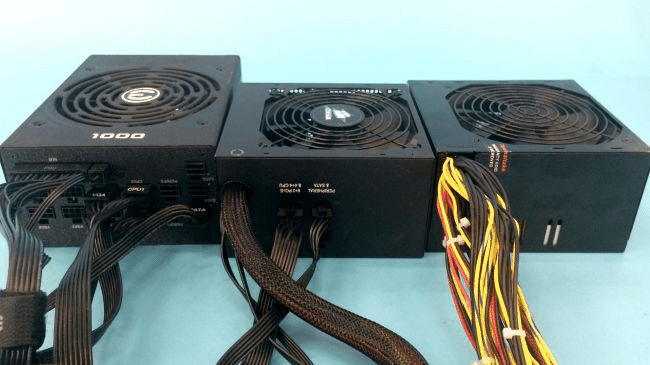 Investing in a power supply isn't that easy for gamers, particularly those who are just starting to build their own PC. If you happen to be one of those people, then you are in for a treat.
Here's a quick guide on full vs semi vs non modular power supply.

Share this Infographic On Your Site
What is Non Modular Power Supply?
Non modular power supplies, simply put, are the types of power supplies you could find that has every cable pre-attached and cannot be removed. They have everything you will be needing when building a computer.
There are a lot of non modular power supplies out there but this one is our favorite:
What is Semi-Modular Power Supply?
Semi-modular power supplies, on the other hand, is a type of hybrid power supply. This has all the cables needed to power up the main hardware of a computer such as the CPU and the motherboard.
There are various types of semi modular power supplies you could find and this vary greatly, depending on the brand. The variations include:
(1) Only the 24pin ATX come pre-attached while the PCIe cables, 8pin CPU cables, and other peripherals come modular.

(2) Both the 24pin ATX and the PCIe come pre-attached while peripherals come modular; and

(3) Both 24pin as well as the CPU cables come in pre-attached, while the PCIe, as well as the peripheral cables are modular.
It's true there are a lot of semi-modular power supplies you would find but for this criteria, this is what we personally like:
Our Pick
Corsair CX Series 650W 80 + Bronze Certified
Corsair's CX650 power supply, like the Seasonic S12II, is a household name in the semi-modular category. Not only that this is backed up by a trusted company name but this is also used by many enthusiasts and professional builders. Since this is semi-modular, maxing out the airflow inside your case will be, if not perfectly, achieved since cable management will be a whole lot easier.
What is Fully Modular Power Supply?
Lastly, a fully modular power supply allows the user to remove everything off, including those that are essential to run the system.
Now, you might be wondering:
Why would you go with a fully modular power supply when you basically need a 24pin for every single PC build? While this is true, some specific instances make fully modular perfect for the scenario, such as:
RMA(Return Merchandise Authorization), as you won't have to mess with your detailed cable management and get the power supply returned to the manufacturer easily; as well as

Wanting to go beyond regular cable management and go full god level cable management.
Does it even make a difference?
The answer is yes and no. Here is where things get a little interesting.
There are so many fully modular power supplies out there but spending for one that's as expensive, you might want to settle with our personal favorite.
Our Pick
EVGA SuperNOVA 650 G2 80+ GOLD Certified
A brand you can rely on. When purchasing a fully modular power supply, there's no reason for you not to trust a credible name as EVGA. When looking for a fully modular power supply in the 650W territory, this offers you two things: quality product and quality customer service.
Pros and Cons of Modular, Semi-Modular, and non Modular PSU
Below is a table of EVGA's 750 Watt non modular, semi modular, and full modular power supplies for a better price comparison to see how they differ.
PSU types
| Mode Name | Wattage | PSU Type | Amazon Price |
| --- | --- | --- | --- |
| EVGA 750 N1, 750W | 750W | Non Modular | $62.99 |
| EVGA 750 GQ, 80+ GOLD 750W | 750W | Semi Modular | $105.37 |
| EVGA SuperNOVA 750 G2, 80+ GOLD 750W | 750W | Fully Modular | $119.99 |
When it comes to price comparison, you could see that non-modular power supplies win the battle without even breaking a sweat. Everything is plug and play and there is less confusion and debate between whether or not you need less or more cables.
The semi-modular or the hybrid power supply, makes it a smart choice for wanting to go modular but does not have the budget to go full modular.
Lastly, fully modular allows the user to stash everything out and use only what they need. This makes them the most expensive as this also comes with benefits. We'll talk more about it later.
Non-modular power supplies make it a challenge to cater efficient air flow inside the case. With all the cables messing around, chances are that you will have lesser air flower efficiency, even with a quality computer case and a decent number of fans.
Both the semi-modular and the fully modular power supplies allow the best airflow efficiency. Although they come more expensive when it comes to price as opposed to the non-modular power supplies, the fact that they provide the best performance is what makes it a smart investment to make.
With non modular power supplies having all of the wires messing around, even those you don't use, should result a poor cable management output.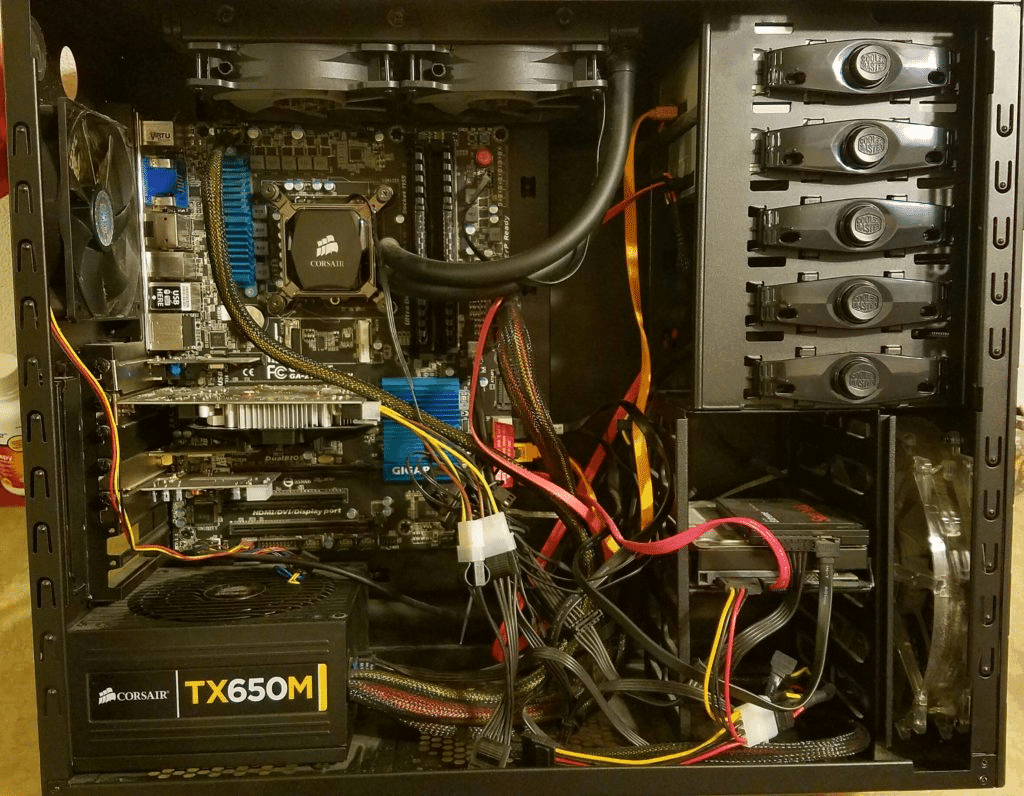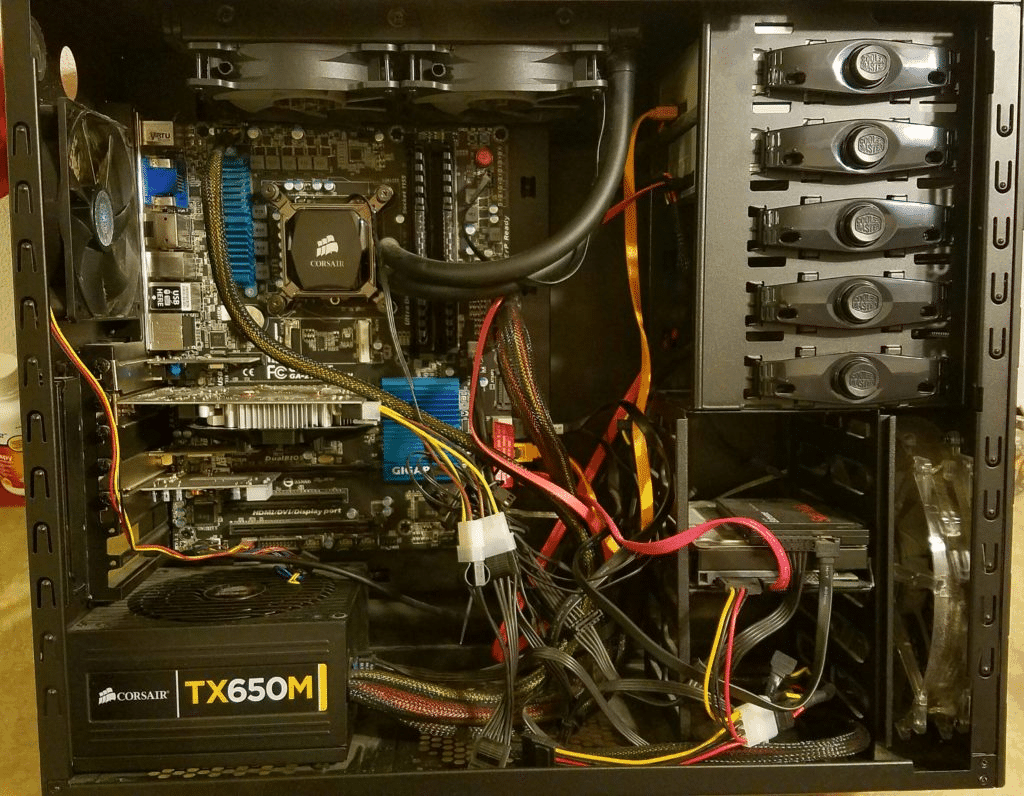 With the ability to use only the cables you need with modular and semi modular power supplies, you can guarantee that you are able to achieve the best cable management output. This assures that not only air is able to flow efficiently in and out your system, but you also have a presentable system, especially when paired with glass computer cases.
As long as temperatures is concerned, non-modular power supplies have more wires inside the system. This results to poor air flow, leading to higher temperatures when in use, especially during heavy usage. Also, this risks your hardware to being damaged long term.
The counterpart, full modular and semi modular power supply, results to cooler temperatures. This, when used long term, can assure and guarantee that you get your hardware and your system to last.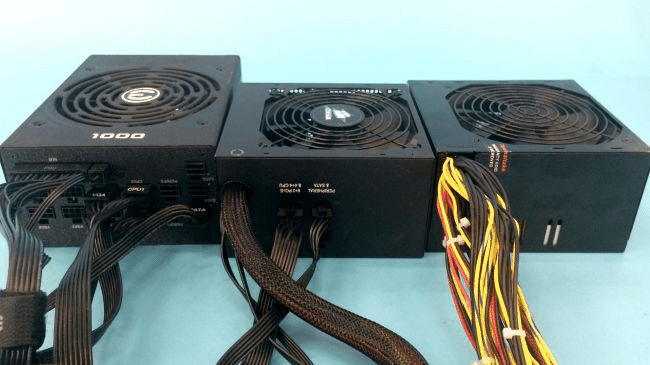 The non-modular power supplies basically have smaller sizes, making them ideal and best for small cases.
One flaw that full modular and semi modular power supplies have is that they basically have longer physical appearance. This is to ensure that internal modular interface and connectors are being accommodated accordingly.
In terms of convenience, the non-modular power supplies make it hard to compete effectively and win the contest with the modular. This is because they don't only have more wires and connectors that you just can't get rid of, everything needs to be taken off when you consider replacing them.
The full modular and the semi modular power supplies make it possible for you to ensure your detailed cable management is kept intact, especially when considering replacement in the future or upgrades down the line.
Non modular power supplies tend to already have a standard set of materials, although at a totally higher standard, depending on the brand.
Semi modular and full modular power supplies can win this comparison easily. Among the perks of going with with these types of power supplies make it possible to ensure that you get higher material quality such as hybrid fan modes, and the list goes on.
You can guarantee that non modular power supplies are able to show efficient usage, especially since the cables are all attached together. Without the need to unplug and plug cables, the guarantees of it to perform how it should be is secured.
People have had concerns regarding semi modular and full modular power supply efficiency in the past. This is because of the fact that modular plugs back then were delicate pins that are likely to loosen out and risk a drop of voltage, leading to major system problems. However, with today's development and new modular power supplies, the assurance of it being professionally installed and easy to use make them among the most efficient power supplies.
With that in mind, are modular power supplies worth it over the non-modular counterpart?
Here's the deal:
Depending on your budget and what you have in mind when building your computer will be what works out as the best power supply for you. No matter the case, it is how far you could go with your build that will lead you to choosing either non modular, semi modular, or full modular power supplies.
For starters, going with a non modular power supply is a smart decision to make. This allows you to get everything started without having to worry about which wires you need and which you don't.
Personally, going with semi-modular power supplies make it a good of a deal. This is not just in the mid-range budget for those of you planning to build a gaming computer, but they also offer a decent option for both achieving quality aesthetics and price.