Best VPN For Gaming 2023
Taking a closer look at the leading VPNs in today's market to see which is best for your gaming needs
Updated: Dec 8, 2022 5:38 pm
If you know a thing or two about the best VPNs, you're probably saying to yourself right now, there's no such thing as the best VPN for gaming – stupid. And whilst many might agree with that theory, there are some benefits to using a VPN for the purposes of gaming.
Historically, gamers have steered well clear of VPNs. This is mainly thanks to the negative impact they usually have on your internet connection. Whilst they do give you the advantage of geo-relocation, there was no bypassing the awful lag you would experience. And we all know how important in-game latency is for the competitive player.
That being said, the best VPN for gaming can actually have a positive impact on your gaming experience! In the following article, we'll be looking at some of the best VPNs on the market explaining why they're great for your gaming needs.
So, with plenty to get through, let's waste no further time and dive straight into it!
Our Top Picks
01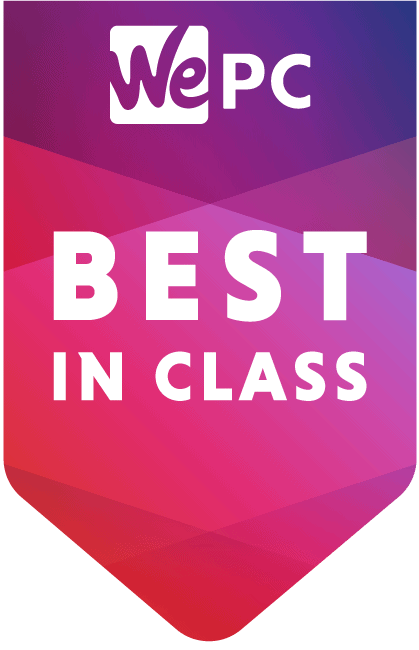 The Best VPN For Consistent Speeds
NordVPN
02
Great speeds without breaking the bank
Privado VPN
03
A dedicated-to-gaming VPN Service
IPVanish VPN
Why Should Gamers Use A VPN
A Virtual Private Network (VPN) is a great way of adding additional security to the internet connection. Whilst they're great for protecting your data, it's hard to see (from first glance) how they might increase your experience from a gaming standpoint. I mean, if history is anything to go by, using a VPN with your favorite PC game will lead to annoying lag that is hard (and in some cases) almost unplayable. Furthermore, because a server can't properly track your ISP, some games will literally block you from playing online.
That being said, with technology increasing, VPNs can now offer a much better connection than previously thought. In a lot of cases, using a VPN will actually strengthen the routing, reducing the packet loss and actually decreasing ping. All the usual reasons for using a VPN still apply to gamers, especially those that are looking to gain access to games that aren't currently available in their countries. From the tests we ran, certain VPNs don't have any impact on the latency you recieve from a server – making them the perfect choice for gamers looking to stay annonymous.
What To Expect When Using A VPN For Gaming
Before you just wildly jump into a VPN for your gaming needs, it's probably best to understand some of the expectations that come with their usage. Like we explained in the introduction, history tells us that VPNs are terrible for gaming. However, with the improvements made in internet speeds and the quality of VPNs improving, that isn't always the case in modern gaming.
Superior Routing – That's right, using one of the best VPNs for gaming will naturally give your connection much stronger routing. This improvement could lead to less packet loss and even lower ping – actually giving you a slight edge over the competition.
Additional Security – Yes, like all great VPNs, using one for gaming will also add additional security to your connection. If you don't want some server or a network tracking your every move, using a VPN is a great way to try and bypass that.
Avoid Geo-blocking – Of course, another feature of a great VPN is its ability to put you anywhere on the planet. Let's say you live in Australia but your game is only available in the States and the UK, using a VPN will grant you access to that game.
Additional Cost – The last thing to expect when using the best VPN for gaming is the price. Ultimately, no free VPN service will provide you with the requirements to play games to an efficient level. Don't fear though, even the best VPNs aren't that expensive – and most offer great signup deals that will keep you going for months.
The The 4 Best VPNs For Gaming
In-depth Review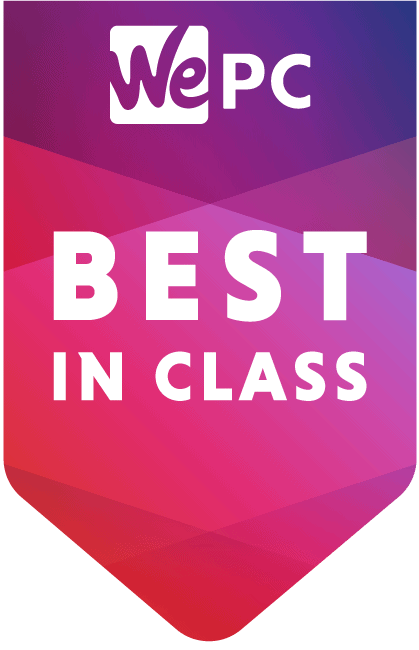 01
The Best VPN For Consistent Speeds
NordVPN
IP Addresses
Static, Shared, or Dedicated
PROS
Great perfornance
Very efficient tech support
A lot of servers
Plenty of device support
CONS
Potentially some UI issues
NordVPN might be one of the biggest names on this list, and it's no surprise really – when you offer a stellar service such as theirs, it doesn't take long for your name to become a staple in the industry. Their premium service comes to shelves with all the features and benefits you could require for a VPN geared towards gamers. Retaining high upload and download speeds, your ping won't be feeling the effects that some, lesser VPNs, can put on your connection.
NordVPN also understands the dangers of DDoS attacks, pledging to help mitigate more traffic than your ordinary service. With over 5,500 servers to its name and 80+ locations to choose from, you'll easily be able to place your connection anywhere you please. Wanting to get the latest game release in the UK but you live in the US? No problems, just fire up NordVPN, and away you go.
02
Great speeds without breaking the bank
Privado VPN
Server Locations
58 cities
PROS
Very affordable pricing plan
Good number of connections
Easy-to-use interface
CONS
A little too basic for some individuals
If you're looking for the best value for money VPN (for gaming), then look no further – PrivadoVPN have you covered. This VPN provides not only rock-solid security and connection speeds, but it's also one of the cheapest in this guide. Whilst many may think this is a flaw in the service it provides, that isn't the case – it offers everything you could want for a great gaming experience.
Whilst it doesn't offer as many servers as others in this guide, it still has plenty to offer across 44 countries, worldwide. Furthermore, with access to use one PrivadoVPN account over several devices, users opting for PrivadoVPN will be treated to endless versatility.
Best of all, however, was the connection speeds. The tests we ran showcased great results for both upload and download speeds when compared to the base connection. That meant very little drop in ping throughout the entire gaming session.
03
A dedicated-to-gaming VPN Service
IPVanish VPN
PROS
Decent Value
Good device support
Good connection performance
CONS
Not as versatile as others in this guide
IPVanish might be one of the most cost-effective VPN services in this guide. It comes equipped with everything you could want and still allows you to play games without the horrendous lag that comes with lesser services. Whilst this VPN doesn't offer the full feature set that comes with other services, it does provide some cool benefits that others don't – like 250GB of SugarSync encrypted storage. You'll also be treated to a free backup with a new subscription – just another layer of protection for your discreet information.
Most impressively, however, was the impact – or lack of – on my connection speeds. Both upload and download speed stayed very strong, providing a good percentage of the base internet speeds. Furthermore, we actually saw a slight dip in ping when using the VPN – something most gamers will prioritize highly. Thanks to the strength of the routing, we also saw a reduction in packet loss too.
Ultimately, if you're looking for a great gaming VPN that supports many users and devices, this could be exactly what you're looking for.
04
A nicely balanced mix of price and performance
Hotspot Shield VPN
PROS
Solid speeds
Extremely easy-to-use interface
Decent streaming performance
CONS
Support felt a little lacking
The last of the bunch is Hotspot Shield – a VPN service that got a spot in our best VPN article. All the traits that make this a perfect solution for all-round users, also make it great for gamers too. We ran a number of different tests using this VPN and all came back with very impressive results. As far as speed goes, this was one of the best performers in this guide.
Using this VPN for your gaming needs will yield excellent results that are hard to distinguish from the original connection. This is thanks to the Catapult Hydra protocol that the provider utilizes.
With quick server changes for DDoS attacks and an extremely easy-to-use interface, Hotspot Shield is a great service that really does tick all the right boxes. You'll have 1,800+ servers to choose from across 130+ different locations, meaning you'll be able to relocate your connection where ever you please. When you pair all this together, alongside the free try-it-now option, it's easy to see the great value this VPN offers.
Final Word
So, there you have it, our rundown to the best VPNs for gaming this 2021. Thanks to modern technology in both internet speeds and VPNs themselves, using a VPN in 2021 is now much less detrimental to your overall gaming experience. Today's VPNs offer good connection speeds (both upload and download) and actually have a positive impact on your ping – something that is always welcome in online gaming.
For me, NordVPN offers the most well-rounded performance for today's gamers. If you're looking for a premium solution, this would be the choice for me.
If you have any questions regarding the selections above, feel free to drop us a comment in the section below. Better still, why not head on over to our Community hub where you can discuss everything VPN-related with like-minded individuals.
---