Last Updated:
Whether you're searching for a new PC, some components, or just a new headset, Corsair is a great brand to go with. They've been around since the mid-90s, and since then have created some of the most popular, gaming-focused, computer hardware on the market.
From components like fans and coolers to cases and keyboards, there doesn't seem to be anything that Corsair can't put together. If you're hunting for some new Corsair gear this Cyber Monday, then you're in the right place. We've compiled all of the best deals on Corsair hardware that you'll find anywhere online this November.
*Prices are subject to change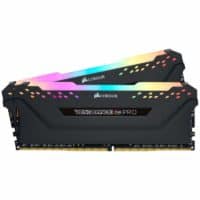 Corsair Vengeance RGB PRO 16GB (2×8) 3200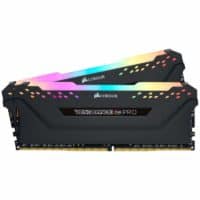 Corsair Vengeance RGB Pro 32GB (2×16) 3200
Corsair Vengeance LPX 16GB (2×8) 3600
Corsair Vengeance LPX 32GB (2×16) 3200
Corsair Dominator Platinum RGB 32GB (2×16) 3600
Corsair Vengeance LPX 16GB (2×8) 3200
Corsair – Carbide Series SPEC-DELTA RGB Tempered Glass Mid-Tower ATX Gaming Case – Black – Black
CORSAIR – RMx Series RM850x 80 PLUS Gold Fully Modular ATX Power Supply – Black
CORSAIR – CX Series Modular CX750M 750W 80 Plus Bronze ATX Power Supply – Black
CORSAIR – CX-M Series 650W ATX12V 2.4/EPS12V 2.92 80 Plus Bronze Modular Power Supply – Matte black
Where to buy Corsair Gear on Cyber Monday
One of the first places you should start on your hunt for Corsair tech is on Corsair's own website. This site is a great place to start because it gives you a full impression of all of the different products that Corsair has available.
You will also be able to find a list of different retailers available on any product you want as well. If you want to go straight to bargain shopping, you can check out places like Amazon and Target who'll have the best deals on most tech products without a doubt. Just bear in mind that stores like Target and Walmart will have a relatively limited range compared to places like Amazon.
How much will Corsair Tech be on Cyber Monday?
The price of Corsair tech will very much depend on what it is that you're looking for. Corsair offers great gaming bundles that feature a new mouse, keyboard, and mousepad all in one package.
Last year, some retailers reduced this bundle from $184.99 to $99.99, so with any luck, we'll see other bundles drop this low in 2021 as well. If you want to get your hands on something like a cooler instead, expect drops of around $60 or so based on previous years.
You can find more Corsair Cyber Monday deals below: