Best gaming monitor under $500 in 2023
A condensed list of the market's leading monitors in the under $500 category.
Updated: Jun 30, 2023 11:48 am
01

Best gaming monitor under $500

02

Best monitor under $500

LG 27GP850-B UltraGear Gaming Monitor

03

Best 1440p monitor under $500
Over the years, gaming monitors have become increasingly expensive – mainly thanks to the ever-evolving technology that goes into the market's most sort-after products. Whilst this is great for competition between manufacturers, it also makes choosing the best gaming monitor under $500 a tricky little prospect – especially if you aren't fully up to speed with the latest monitor know-how.
Luckily, $500 in today's market will get you a pretty impressive panel – meaning, whether you're into hardcore gaming, casual play, or want something that falls somewhere in the middle, this price point should yield you exactly what you're looking for.
In the following article, we'll be scouring the web in order to find only the best gaming monitors for under $500, comparing price, performance, value, and aesthetics as we go.
So, with plenty to get through, let's waste no further time and dive straight into it!
Best gaming monitor under $500: Products at a glance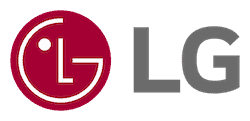 LG 27GP850-B UltraGear Gaming Monitor
Sony Inzone M3
Best gaming monitor under $500: in-depth reviews
Below, we'll be reviewing each monitor to showcase its best features, benefits, and qualities. We conclude with our thoughts on why you should consider each monitor.
Best Gaming Monitor Under $500
Best Gaming Monitor Under $500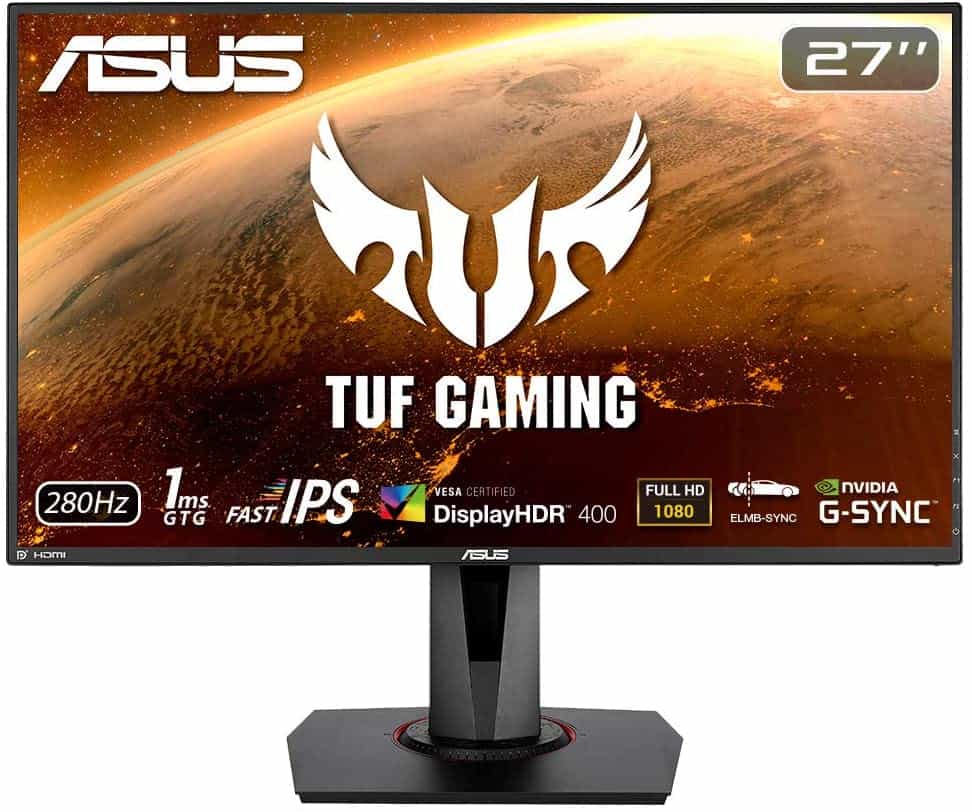 Rapid refresh rate

1ms GTG response time

IPS color accuracy

ELMB Sync
ASUS are one of the biggest manufacturers of gaming monitors in today's market – so, it's no surprise to see another one of their high-performance panels reach the top of a WePC guide.
At the heart of this gaming monitor lies a very efficient IPS panel that not only showcases good colors and a decent gamut, but also brings quick response to the table as well. It offers up low input lag, a high 280Hz refresh rate, and low 1ms response time – giving gamers a connected feel that really helps with immersion and general gameplay. Whilst this isn't as fast as some 360Hz monitors, it certainly offers you a clear advantage over gamers using 144Hz monitors in competitive titles like PUBG, CS:GO, and COD.
The build quality and styling of this monitor are what you would expect from an ASUS monitor – excellent. It comes with an understated aesthetic that would fit into both office and gaming environments. The stand offers great versatility and a robust design, helping gamers find the perfect viewing position during gameplay. The OSD does feel a little old school now (especially when compared to the latest offerings) but it has everything you could want as a gamer. Overclock the refresh rate, enable G-sync, and switch ELMB on for the perfect gaming experience.
Overall, a fantastic gaming monitor that ticks all the right boxes at this price point.
Best Monitor Under $500
Nano IPS technology

144Hz refresh rate

1ms response time

Excellent viewing angles and color accuracy
Not great for bright room gaming
This is easily one of the best monitors you can buy for under $500, coming equipped with a nicely balanced mix of specifications and features.
One of the biggest pros to this monitor has to be the Nano IPS panel at its heart – offering up excellent colors, viewing angles, and overall immersion. Whilst the 144Hz refresh rate provides silky-smooth gameplay in many titles, it isn't the most efficient for competitive gamers. That said, a 1ms response time does reduce smearing and ghosting exponentially. Pair that alongside a high-end 1440p screen resolution, HDR10 support, and FreeSync VRR, and you have an extremely attractive gaming monitor – in both visuals and performance.
Best 1440p monitor under $500
Best 1440p monitor under $500
Excellent 1440p picture clarity

Quick 170Hz Refresh rate

1ms GTG response time

IPS color accuracy and viewing angles
This is ASUS' second entry in this guide, offering up a slightly different mix of specifications that lean it more towards the casual gamer – rather than the competitive. That being said, this 27-inch monitor is a great all-rounder that should suit everyday users and hardcore gamers alike.
The XG27AQ offers up a WQHD 2560 x 1440 IPS panel that has a 170Hz refresh rate via overclocking. The response time is 1ms (GTG) and features include ELMB sync, G-sync, and VESA DisplayHDR400. As always, this entry-level standard of HDR doesn't offer the greatest HDR performance. That said, it is still marginally better than no HDR at all.
Stand ergonomics are excellent and overall aesthetics are fantastic – as you'd expect with an ASUS monitor. Enabling G-sync will help reduce any screen tear issues you may be having, whilst the quick refresh rate will help maintain a liquidy smooth gaming experience. Overall, a very nice monitor for the price.
Best G-Sync monitor under $500
Best G-Sync monitor under $500
Sony Inzone M3
Stylish design that matches your Sony setup

Quick 240Hz refresh rate

Excellent build quality

HDMI 2.1 certified
If you're part of team green when it comes to your GPU needs, you'll almost certainly want to choose a monitor that offers G-Sync compatibility.
That's exactly what the Sony Inzone M3 does – and does well. This G-Sync monitor is a shade under $500 and offers a tonne of exciting features and benefits that make it one of the best gaming monitors in today's market.
The Sony M3 Inzone features a full HD 1080p screen resolution, low 2ms min response time, and a 240Hz refresh rate – making it a great monitor for competitive players.
Alongside this, users can expect a fully comprehensive user guide that offers excellent color, picture, and motion adjustments.
Of course, its standout pros fall within its ability to offer seamless gameplay – something all Sony users strive for.
Best ultrawide monitor under $500
Best ultrawide monitor under $500
Immersive 3440 x 1440 screen resolution

Decent 144Hz refresh rate

1ms VRB response time

IPS Panel
Poor bright room performance
Acer's XV340CK is a great example of the quality that their Nitro line offers to budget-restricted gamers. Whilst it isn't the best monitor in this guide, it certainly offers an extremely well-balanced mix of performance and price.
Aesthetically, you have to say that Acer have done a pretty solid job with this monitor. The cylindrical stand is not only subtle in design, but it also offers great versatility and support. Often monitors of this size come with a decent amount of wobble – but that wasn't the case here.
Looking at the specifications, you'd have to say, considering the price, this monitor is very impressive. At its heart lies an IPS panel that offers up very accurate colors and decent viewing angles to boot. The XV340CK also offers up a fast 144Hz refresh rate, low 1ms resp0nse time (when VRB is enabled), and decent input lag. Pair that with the 3440 x 1440 screen resolution and you have an incredibly efficient gaming monitor – that is both well-priced and affordable.
Best 4K monitor under $500
Best 4K monitor under $500
Stunning 4K image quality

Great color accuracy and deep blacks

Decent dark room gaming

Good value for money
Poor 60hz refresh rate

4ms response isn't ideal for competitive play
The last monitor in this guide is the DELL S3221QS, a 4K monitor that is great for casual players and productivity users alike. The 4K screen resolution gives you a tonne of desktop real estate – allowing you to utilize several tabs at any given moment. The additional boost in resolution does offer great picture quality as well – albeit more taxing on your PC's internal hardware.
The refresh rate of this monitor may only be 60Hz, but it still provides a decent enough account of itself in single-player titles. Furthermore, with a respectable 4ms response time, you can't really argue too much when you consider the price tag. If you wanted to jump up the theoretical refresh rate ladder, whilst keeping the 4K screen resolution, you'd be doubling the cost of the monitor (at least).
Overall, this monitor is suited to all-round users, providing good image quality and colors for both casual gamers and multitaskers.
How we test & choose the best gaming monitors
Whether it's a best-of guide or a single product review, we ensure every monitor we recommend has been through a strict testing process. We don't just search Amazon for the top sellers, we hand-pick the market's best monitors, and each one is tested with the same meticulous care and attention as the last. This ensures that we can present you with the best products the market has to offer, and gives our readers confidence that they can trust any monitor we do recommend as having been through the same impartial review process.
As part of the monitor review process, we like to test each for color accuracy, responsiveness, panel uniformity, build quality, and overall gaming performance. We use a number of specifically designed tools to capture the data for each monitor, ensuring only the highest levels of accuracy are recorded during testing. This process allows us to hand-select the best monitors from both a performance and value standpoint, whilst also enabling us to compare the latest models with last season's best sellers.
Click here if you want to see our in-depth explanation of how we test each and every monitor.
Best gaming monitor under $500 video
Realistic Expectations Of A Gaming Monitor Under $500
Unlike our best gaming monitor under $200 article, expectations for a monitor under $500 aren't nearly as harsh. Let's be honest, $500 is a good chunk of cash to drop on a display – you pretty much have the freedom to purchase whatever you want.
That said, and for those that aren't up to date on the latest monitor technology, below are some of the main expectations of buying a monitor in this particular price range:
Refresh Rate
For gamers, refresh rates are one of the most important specifications there is. Refresh rate refers to the number of times your monitor refreshes its panel – per second. It has a direct impact on general gameplay smoothness and gives competitive players a real edge over their enemies. That being said, when spending $500, you don't really need to worry about this spec too much. Whilst you may not be able to get yourself a 360Hz monitor (unless it's on sale), you can purchase any number of 240Hz monitors. And unless you're a super competitive esports player, you won't really notice the difference between the two high-speed refresh rates.
Screen size
Screen size is an interesting specification, mainly because it isn't the sole contributing factor that adds price to a particular panel. That said, when purchasing a monitor within the $500 price spectrum, users can expect to buy anywhere between 24″ and 34″. Anything higher than this will usually be more than $500, and if it isn't, you'll usually compromise on panel response, general speed, and overall build quality.
Resolution
Resolution is a huge factor when it comes to a monitor's price point – especially if it's paired with other high-performance specs like response time and refresh rate. That being said, there are plenty of 4K monitors in today's market that retail for under $500. However, they usually come with slower response times and lesser refresh rate speeds.
HDR
I don't class HDR as one of the main specs when it comes to a monitor – it's more of an additional extra (especially in gaming monitors). That being said, you can usually find pretty decent monitors that offer VESA DisplayHDR400/600 at this price point. HDR 1000+ is classed as a premium standard of HDR and is normally saved for manufacturers' most premium offerings.
When Does It Get Expensive?
So, what does it take for a monitor to be above $500? Well, that usually occurs when a monitor features a combination of high-performance specifications. For example, if you wanted a 4K monitor with 60Hz – you could easily pick one up for $300-400. However, if you want the same panel with a 144Hz panel, the price shoots up exponentially – to way above $500.
The same can be said for an ultrawide monitor with the same quick refresh rate – Samsung Odyssey G9 being a prime example.
At under £500, you will be able to find a very efficient gaming monitor – however, somewhere, you will have to compromise on one of the specifications.
Related pages
Best gaming monitor under $500: FAQs
Are gaming monitors under $500 good?
It's one of the biggest questions we get – and for good reason.
Monitors have increased in price over the last couple of years, with the latest arrivals coming to market at well over $2,000.
So, can you still get a good monitor for under $500? Yes, absolutely.
Some of the market's best value monitors fall within the "under 500" price range, with many featuring excellent specifications to boot.
With competition growing more fierce in recent times, we're also seeing monitor pricing drop – leaving more monitors in the under $500 category.
Are monitors under $500 good for gaming?
Many of the market's best gaming monitors land within the "under 500" price spectrum.
As gaming monitors focus more on speed and response, many of the market's leading options are under – or around – the $500 mark.
Our best gaming monitor under $500 is one of the best monitors on the market, featuring all the high-end features you could want for a stunning visual experience.
Final thoughts
So, there you have it, our comprehensive breakdown of the best gaming monitors for under $500 this 2023. As you can see from the list above, $500 is an extremely generous amount of cash to splash on a monitor – allowing you to purchase some of the market's leading options.
We've tried to select monitors that will suit different user demographics in the above article, allowing you to make the decision on which one suits you best. Whether you're looking for 1440p, fast refresh rates, or just a large 4K panel, we've tried to satisfy almost every type of user in this guide.
If you have any questions regarding the panels we've chosen, feel free to drop us a comment in the section below.
---