Choosing the right graphic GPU card is never an easy task. From confusing technical jargon, endless innovative technological advancements, to a seemingly neverending sea of options, it can be hard to settle on just one.
Never fear, though. We're here to help! If you've shortlisted your options down to the GeForce RTX 2070 and GeForce GTX 1070 Ti and need some further information to help you make a choice on which one to purchase, then it's your lucky day.
In this article, we're going to be taking an in-depth look into these two Nvidia graphics cards in order to help you choose which is the best for you. From ray-tracing capabilities, their resolution, to their overall performance – we've covered all bases. Read on to discover which one comes out on top.
MSI GAMING Z GeForce RTX 2070 8GB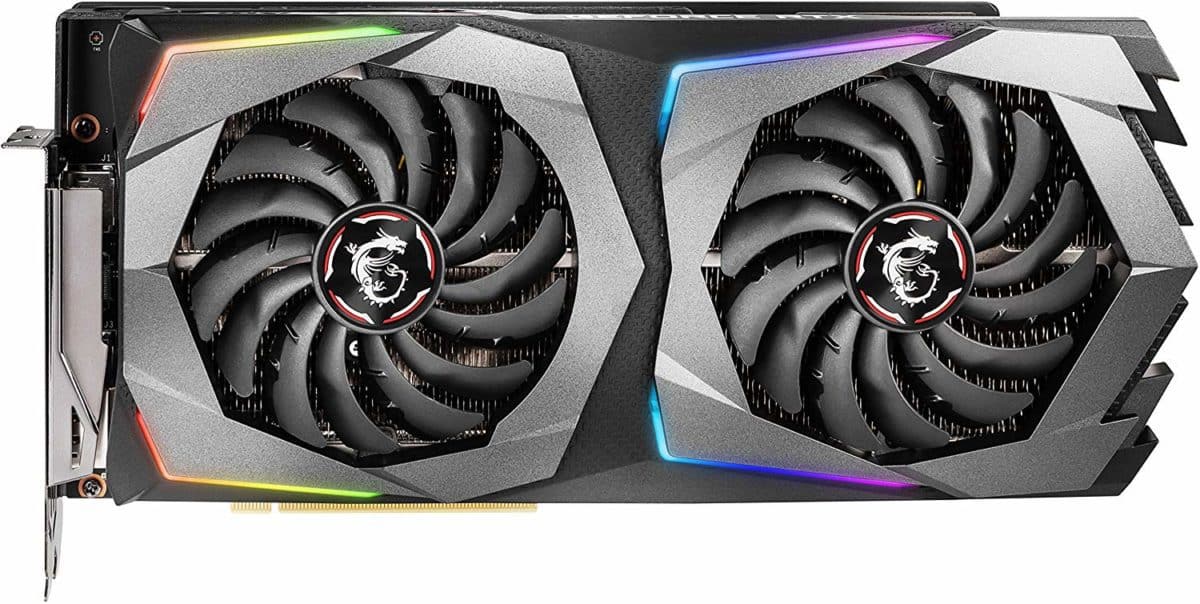 Gigabyte GTX 1070 Ti Gaming 8G
First off, we're going to be taking a look at the architecture of each card, which helps to indicate the overall speed and performance you can expect to get. Just like the rest of Nvidia's lineup of RTX GPU cards, the RTX 2070 has also been made using the patented Turing architecture. This will allow you to achieve an even more immersive gaming experience than ever before, as well as being able to enjoy a performance that is up to 6x faster than older-generation cards.
To simplify, the Nvidia Turing architecture consists of a cutting edge RTX platform that is able to support a variety of features that older models simply cannot, including ray-tracing and artificial intelligence gaming.
On the other hand, the GTX 1070 Ti features Nvidia's older Pascal architecture. At the time of release, Nvidia promised a performance that would be up to 3 times faster than that of previous cards, as well as better energy efficiency for managing higher workloads. One of the main drawbacks to Pascal architecture is that it has become outdated, and has not been specifically designed to support ray-tracing in the way that Turing architecture is.
If you're still getting your head around resolution, it is essentially a measure that is used to indicate how sharp and clear the gaming graphics will appear on your screen. If you have a 4K monitor, then you're likely going to get the most use out of the RTX 2070. On the other hand, if you only intend to play games on 1440p or 1080p monitors, then you might find that the GTX is all that you need, not to mention saving some money, too.
Technically speaking, the RTX 2070 is the superior card, particularly if we're focusing solely on resolution possibilities. According to user benchmarks, it is around 52% faster for 1440p gaming, and the only one out of the two capable of handling 4K gaming without becoming overburdened.
Nevertheless, that doesn't mean that we're ruling the GTX 1070 Ti out. It is still capable of producing more than 62 frames per second. So, if you only plan on running games that operate at a 1440p or 1080p resolution, it's not worth spending the extra money to upgrade as the RTX 2070 will offer no difference.
One of the next features you might be interested in learning more about is the cooling capabilities of each card. The cooling systems are an important factor to consider before making a purchase, as it indicates how well the card will be able to handle heavy-duty workloads without becoming overheated, as well as how suitable it is for overclocking.
First, let's take a look at the newer GeForce RTX 2070. This Founders Edition graphics card has been built with a next-generation 6-phase power supply, which will be able to support maximum overclocking if you wanted to give it a boost.
Plus, to keep the card from overheating and potentially becoming damaged, the RTX 2070 features an innovative dual-axial 13-blade fan design, paired with a vapor chamber. In addition to this, it should only ever reach a maximum GPU temperature of around 80 degrees celsius, so you can trust that this card won't be at risk of overheating.
In contrast, the GTX 1070 Ti features a die-aluminum design and a single fan system that will do a relatively good job at keeping the card safe from overheating. It has a maximum temperature of 94 degrees celsius, so we recommend considering purchasing a separate cooling system if you are thinking about purchasing this card.
Ray tracing refers to the card's ability to render realistic light and shading effects. Unfortunately, out of the two, only the RTX 2070 is equipped with the ability to render real-time ray tracing. Like we touched upon above, the Nvidia Turing architecture utilizes a variety of both Tensor and RT cores which makes real-time ray tracing possible. Plus, thanks to its overclocking capabilities, you'll be able to get some additional power out of this GPU for a more smooth gaming experience.
As for the GTX 1070 Ti , it does not contain the necessary hardware required to enable smooth, 4K ray-tracing. However, you will be able to enable it by updating your driver via Nvidia's website upon purchase, which will allow you to enjoy ray-tracing on 1440p and 1080p games.
Next, we're going to be taking a look at the VRAM specifications of each card. The GTX 1070 features a16nm Pascal system that allows the card to deliver powerful 1920 CUDA cores. When put to use, these cores will be able to handle many high-res games and highly-textured graphics for a smooth and immersive experience.
As for the RTX 2070, it features 2304 CUDA cores that are held within a 12nm structure, which helps to improve overall speed. On top of that, this card also harnesses the power of 9 billion transistors for a more powerful performance capable of handling heavy workloads, as opposed to the 7.2 billion transistors utilized in the GTX 1070.
As for onboard memory, the 1070 and 2070 both offer you 8GB, which is interesting as many of the GTX series cards only offer a 6GB maximum. However, 1070 Ti  uses GDDR5 VRAM, while the newer RTX 2070 has GDDR6 memory. This makes the RTX 2070 an overall more efficient card, with a 448GB/sec of memory bandwidth.
MSI GAMING Z GeForce RTX 2070 8GB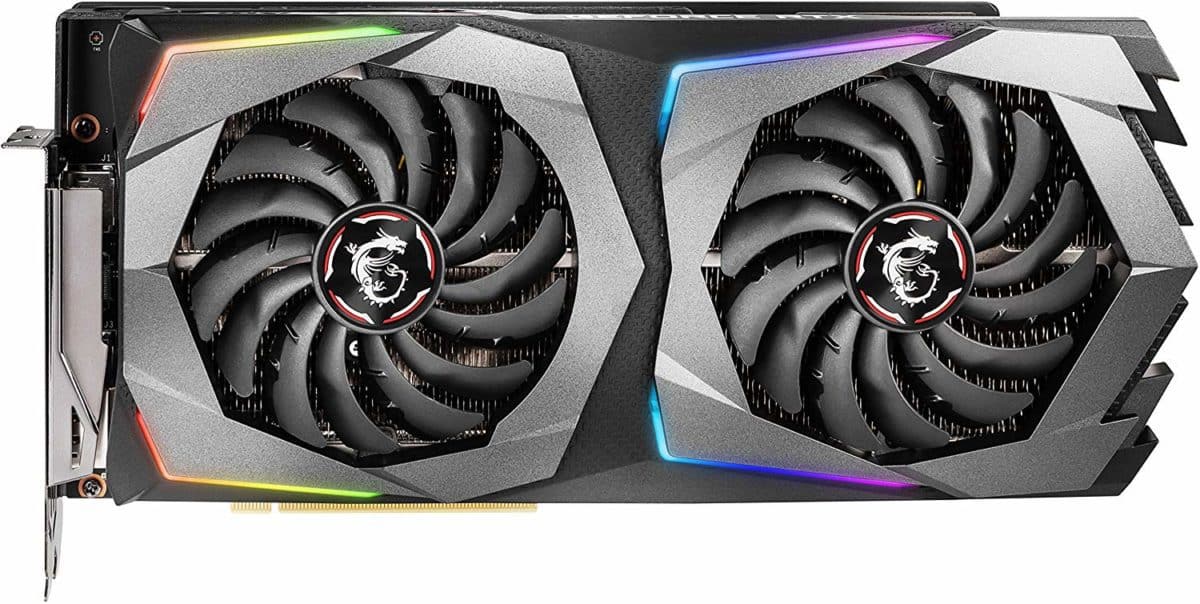 Gigabyte GTX 1070 Ti Gaming 8G
Both the RTX 2070 and the GTX 1070 Ti come with their own individual benefits. The GTX 1070 Ti is power efficient thanks to the Pascal architecture, is suitable for VR and all HD gaming purposes, and offers good performance, despite being a slightly older card. On the other hand, though the RTX 2070 is slightly more pricey, we think that it is justified as it is ray-tracing enabled and suitable for playing 4K games without any trouble – making it the clear winner out of the two.