Best Homall Gaming Chair 2022
A company you may or may not have head of yet, but one we feel is worth keeping an eye out for
Updated: Mar 15, 2022 11:18 am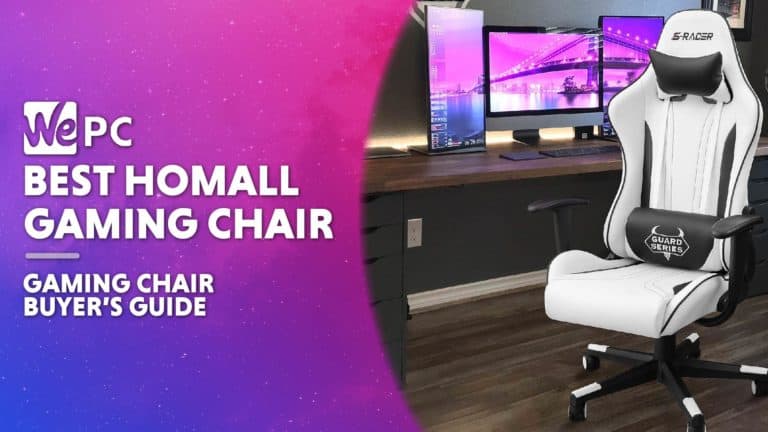 If you are here it is because you have likely come across the Homall gaming chair brand while floating around Amazon. That's because they only sell their wares on the online giant. The Chinese manufacturer is still trying to stand out from the regular crowd though with their own store page and, in these early days, are worth keeping an eye on as a company to watch to see how they progress in the gaming chair field.
They are also trying new things too in the desk and recliner space (we almost featured their cinema-style recliner here but couldn't get hold of one due to stock shortages, but it is an unusual offering). To get us going though let's look at three of their offerings and find out if they are worth your cash right now.
Our Top Picks
01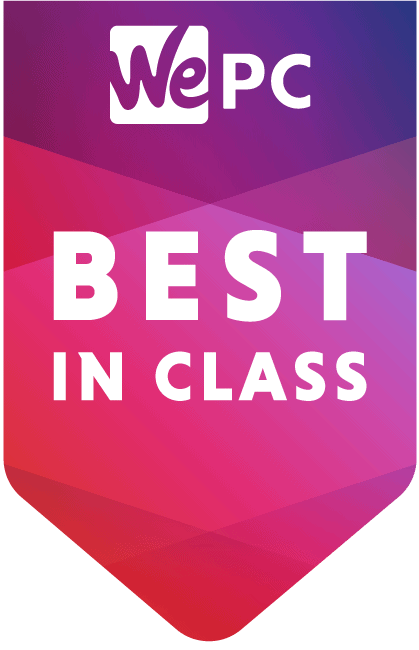 A great budget option
Homall Racing Gaming Chair
02
Office style gaming chair
Homall Executive Gaming Chair with footrest
03
Racing style
Homall Gaming High-backed Racing Chair
Things to consider
It's important to realize here that you are going to be buying a piece of furniture that will hopefully last you many years, and, more importantly, provide you with a level of comfort while you are sat at your PC, that you might not have previously had. Therefore, before you click Buy, spare a thought for the following.
Price
The cost of gaming chairs can vary quite dramatically. the big-name companies are all going to be charging considerably more for their wares but there is a reason for that. generally, the materials used are of much higher quality, this is how the cheaper manufacturers can trim down their price so much. With this trimming down also comes a reduction in comfort. Extra support cushions aren't included, the foam used in the seat and back sections won't be as high quality and may lose its shape quicker than you would like. The seat itself might not recline or even feel as sturdy.
What we are saying, and we certainly don't always suggest you go for the higher ticket items, but when it comes to gaming chairs you generally get what you pay for. It all depends on how happy you are to compromise.
Style
The last couple of years have definitely seen a move away from the huge gamification of gaming chairs. No longer are we only different bright green chairs with orange lightning bolts emblazoned across them but you can now get high-quality gaming chairs that do not look out of place in any corner of your home. You need to decide whether you want one that's more akin to a big padded 'bosses' office chair or stick with the racing-style so popular in years gone by. It's also worth considering you may redecorate before your chair reaches the end of its life so that bright yellow racing chair may not fit in so well in the future.
Weight Limit
The weight limit on most of these gaming chairs is less of a concern than on a traditional office or computer chair. That's because these chairs are already based on the floor, and therefore aren't likely to collapse if they have a sturdy frame.
The only real exceptions to these rules are the Intex Inflatable Chair and the X Rocker Pedestal Chair. The Inflatable Chair is much more strict about its weight limit since it risks popping if you go over it, while the Pedestal in the other chair may give away if you stress it too much for too long.
Besides those chairs, though, you're probably just fine being 350+ lbs and using these chairs on the floor. They should be reasonably comfortable, too, but you can also check the measurements on them if you're particularly wide.
Get A Chair That Matches Your Size
Gaming chairs have a height and weight capacity like any other chair.
Most of them can only support up to 250 lbs while some can handle weights of up to 400 lbs. Similarly, some chairs are smaller and can only accommodate heights up to 5'5" while some have high backrests that can support over 6' in height.
Choose a gaming chair that can at least support 20 lbs more than your current weight. And since it's unlikely you'll shoot up another foot anytime soon, just go with a chair that's close to your height or a little slightly above.
Determine Your Desk Height And Width
One thing many people forget when buying a chair is that it needs to be small enough to fit close to their desk. This means you should have a good idea of just how tall and wide your chair is.
Features
Features are another big thing, but the main one at play here is audio.
For whatever reason, most people expect gaming chairs to have built-in speakers for an immersive gaming audio experience. If this interests you and you don't mind a few extra steps of setup, you should probably opt into it.
If this doesn't interest you, though, don't waste your money. Focus on buying a comfortable chair instead.
The Best Homall Gaming Chair
01
Homall Racing Gaming Chair
02
Homall Executive Gaming Chair with footrest
03
Homall Gaming High-backed Racing Chair
In-depth Review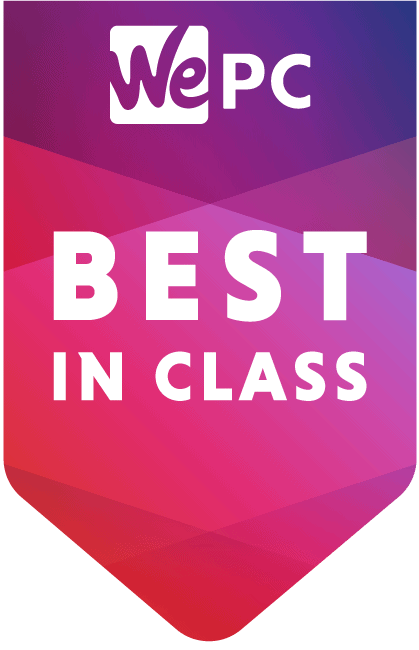 01
A great budget option
Homall Racing Gaming Chair
Dimensions
15" x 19.5" x 50.5" to 53.5"
Sitting Height
17" to 21"
PROS
Full back recline
Comes with a neck and lumbar support
Premium polyurethane leather seat
CONS
Armrests aren't padded
May have some initial smell
What makes the Homall Racing Gaming Chair great is that it shares many of the standard features you would expect to find in higher-end racing chairs.
The chair has a body-conforming design that will help improve your sitting posture. Your body, especially the neck and back, are supported well with the included neck and lumbar pillows. Keep in mind that the armrests aren't padded and are solid. So playing for long hours will likely hurt your elbows despite being able to adjust their height.
Aside from that, the recline feature allows you to literally lie flat on your back since the chair can do a full 180-degree recline.
The Homall gaming chair doesn't produce much noise when you move it either thanks to the rubber-protected casters. Finally, the solid metal frame ensures that the entire chair is sturdy enough to handle weights of up to 330 lbs.
02
Office style gaming chair
Homall Executive Gaming Chair with footrest
PROS
Well priced
Thick padded seat
Heavy duty steel frame
CONS
Questions over durability in long term
There is no doubt Homall is making some great budget chairs that are poking their head over the wall and saying look at me. What you get here is a very comfortable chair for the money. Included support pillows are always a bonus and once you have put this together you can't wait to jump in and see how nice it feels. And it does not disappoint. Underlying all of this is that it is still a budget chair. The materials aren't premium grade, and while we can review chairs in the short term we do not have the luxury of being able to use them day in day out for months or even years before bringing you the review. With that in mind, you should always assume that cheaping out and buying a budget piece of furniture will mean it will likely not last as long as a more expensive model. It's a fact of life that you generally get what you pay for. Having said that if you actually look after it there is no reason it should let you down beyond the realms of the usual levels of wear and tear.
If you only have about $150 to spend you can do a lot worse than this chair.
03
Racing style
Homall Gaming High-backed Racing Chair
Dimensions
20.5 x 21 x 51 inches
PROS
Looks more expensive than it is
Comfortable
Included support pillows
CONS
Some complaints of weak steel fram
Gaming chairs were all racing style initially before companies broadened the horizons realizing not everybody was a boy-racing petrol head. This offering from Homall just about sits in between the two, offering the larger seat comfort of an office-style chair, but the trimmings and design of a racing chair, and it may well be that they have hit on something there. It's a little more expensive than the other offerings from the company and you can tell, it just seems a little bit more premium. There are some longer-term complaints in the review of the seat back bending or even breaking for larger games, leading to suggestions that the frame might not be strong enough, but you would have to really throw yourself about on it in our opinion to risk damaging it.
Final Word
To start with the positives, we like Homall chairs, they are big and comfy and seem like a decent lower-end option if you can't afford a chair from the major manufacturer. They sell their goods on Amazon which is obviously good in terms of their terrific delivery and returns policy so all good so far. There do seem to be complaints if you dig through reviews of buyers who have had them a longer period of time than we can ever try things out for, suggesting the occasional quality control issues, certainly around durability for larger folk.
Like all reviews though you can choose to take them with a pinch of salt. Some people will just break something by not looking after it and then say it was the product's fault. With Amazon's returns policy though you are generally covered against anything that happens unexpectedly so with that in mind, we think they are still worth a punt, hence our recommending them.
What we like about them is the comfort levels, they don't scrimp on seat size, or cushion padding and come with extras you generally do not find unless you spend a lot more. Definitely a company worth keeping an eye on to see what comes out over the next year or so too.
---