Can 7900 XTX do 4k?
New card, new performance, so how does it hold up at 4k
Updated: Dec 8, 2022 1:53 pm
Overall, AMD claims that the RX 7900 XTX outperforms the RX 6950 XT at 4K by up to 1.7 times. AMD claims that the new architecture outperforms RDNA 2 by 54% in terms of performance per watt, a measure that emphasizes efficiency over raw performance.
However, AMD did share that the RX 7900 XTX can produce 295 frames per second (fps) in Apex Legends and 355 fps in Overwatch 2 at 4K, despite the lack of raw performance figures from the GPU. Performance for ray tracing has been improved over the previous generation as well.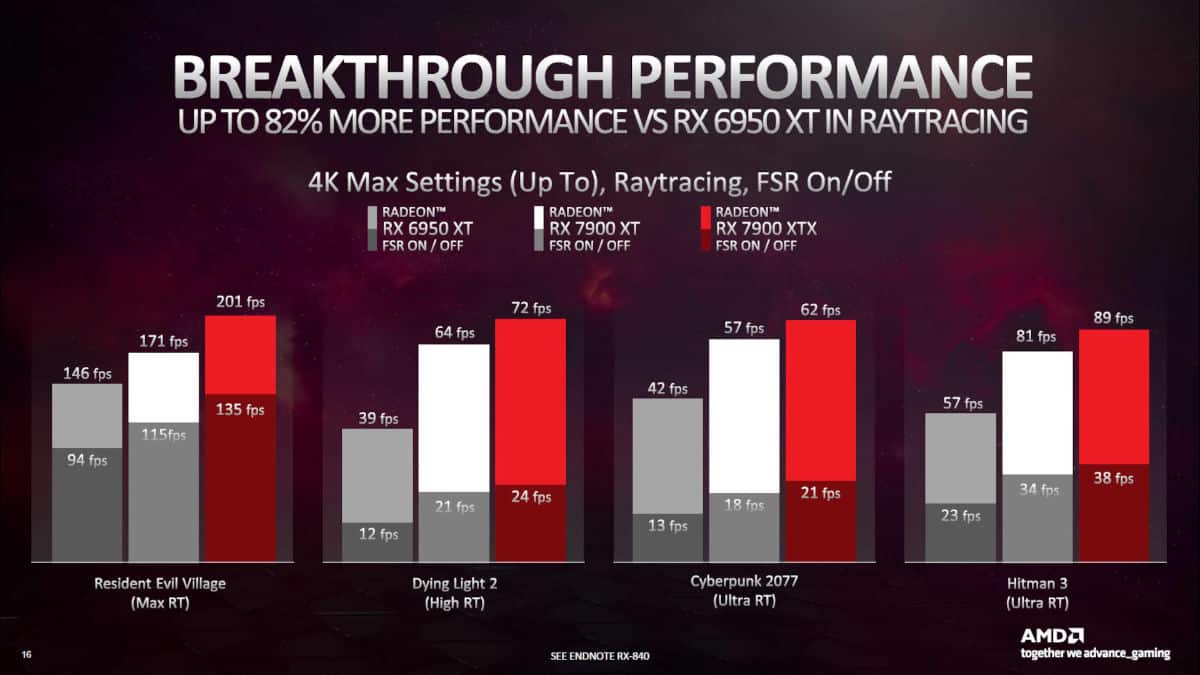 The RX 7900 XTX offers 62 frames per second with FSR in Cyberpunk 2077 at 4K Ultra ray tracing settings, as opposed to 42 frames per second on the RX 6950 XT. Similar to this, Hitman 3 uses FSR to increase the framerate from 57 to 89. However, we won't be able to confirm these figures until we have the cards, and then we won't be able to assess how well the cards function without FSR.
Overall, it appeared that the rumors surrounding these cards were accurate. AMD would have stated that the XTX is slower than an RTX 4090 if it were faster otherwise. It's hard to believe that it is $600 less priced, though.
It doesn't sound too far-fetched that they said it was the "fastest GPU in the world under $1,000." AMD has chosen a portfolio that uses little power and offers excellent performance at 1440p and 4K. It also saved a tonne of money because of its chiplet design, which led to a cheaper GPU.
---