RTX keycap announced by Nvidia: what we know so far, how to get one
Looking for a new keyboard flex? This limited edition aluminum keycap might be your best bet
Updated: Feb 14, 2022 3:44 pm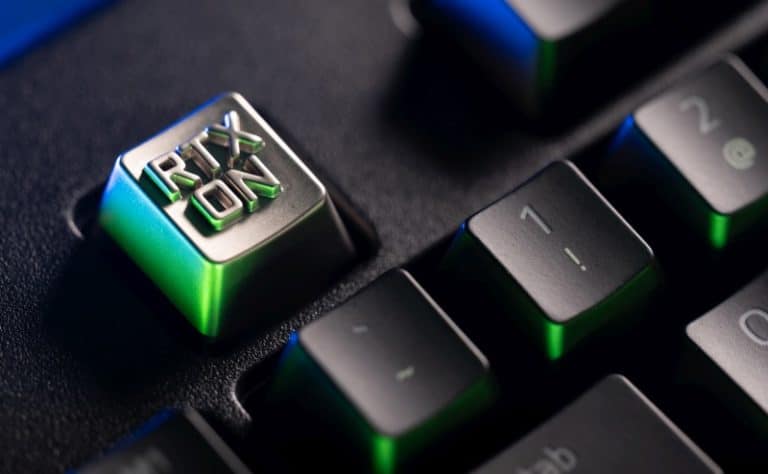 Nvidia has announced the release of a limited edition Aluminum keycap. Fans of team green now have the potential to win this shiny little piece of bragging rights. The RTX keycap is formed out of brushed aluminum and has 'RTX ON' embossed on the top surface of the keycap. Fans of mechanical keyboards know that PBT rules the roost when it comes to durability, but we think a solid metal keycap might just take the cake in terms of build quality. Your typing experience will probably suffer, however.
Where to buy the RTX limited edition keycap
Unfortunately, you can't actually purchase the metal RTX keycap yet. we are currently unsure whether Nvidia has any plans to actually sell this fun limited edition cap. However, given the furious collecting nature of mechanical keyboard enthusiasts, these caps will probably end up skyrocketing in value via eBay and Craigslist. managing to get one of these limited edition caps will serve as a keyboard collector's badge of honor, especially as it can't be purchased.
How to get an RTX keycap
According to the official press release, Nvidia will be giving the RTX keycaps away to competition winners via their social channels, including Facebook, Twitter, and Instagram over the coming months. Though no start or end date has been specified just yet, it's worth keeping an eye on these social channels as the competition to get one of these unique keycaps will be fierce.
They haven't yet specified how the keycaps will be given away but their press release states that 'We'll be looking for anyone who has a passion for games, graphics, and technology in our replies, and maybe we'll send you a DM rewarding you with your very own limited edition GeForce RTX keycap!' This slightly vague statement doesn't offer a lot of additional info, but we're hyped nonetheless.
---