The Best Mechanical Keyboards 2022: hotswappable, 60%, wireless
We find the best mechanical keyboard for gaming!
Updated: Dec 2, 2022 1:56 pm
Mechanical keyboards have slowly but surely taken over the majority of gamers' desks, with membrane now firmly taking a back seat. Finding the best mechanical keyboard for your needs can sometimes be tricky for first-time buyers, especially now that mechanical keyboards have become all the rage.
In this article, we are not only going to showcase the very best mechanical keyboards out there but we will also go over what makes them the better option and why these durable boards can potentially improve your gaming performance.
Esports has popularised these types of boards to no end, with many large gaming peripheral companies getting on board and competing to bring you their idea of the best keyboards.
With that in mind, let's have a rundown of our top selections.
Our Top Picks
01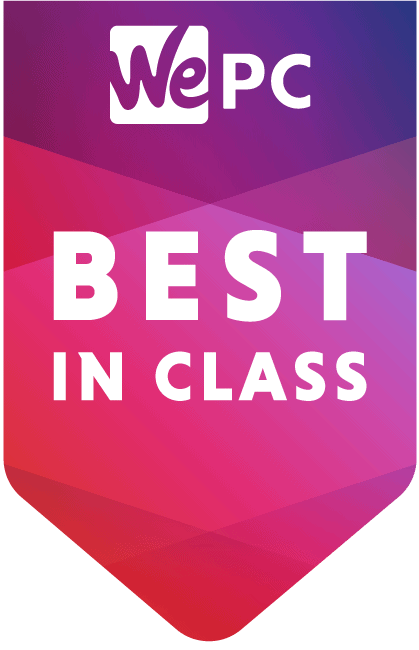 The Best Mechanical Keyboard
SteelSeries Apex Pro
02
The best mechanical TKL keyboard
Shurikey Gear Hanzo EC V2 001 Mechanical Keyboard
03
The Best Compact Mechanical Keyboard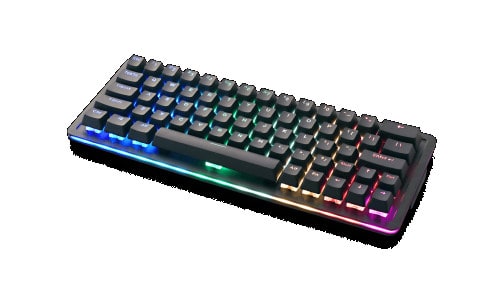 Mountain Everest 60 gaming keyboard
How we choose
Choosing the right mechanical keyboard can be a long and arduous task, especially when you consider the number of different options available out there.
Making sure you get the right board for your specific needs is crucial, I mean, you don't want to waste your money. That being said, the process can often require almost seemingly endless research, comparisons and user reviews, well don't worry, WePC is here to help.
We go through all that research before finally narrowing down our selections and bringing them all into one place.
How we test
From gaming mice to mousepads, we like to get hands-on with all the peripherals we recommend. Testing the products is a huge part of our overall selection process and it is a way we can be sure that a specific option is the best for the job.
With a gaming keyboard, especially mechanical ones, we need to assess build quality, construction, performance, and finally, value.
This process enables us to provide you with an accurate take on how well a keyboard performs and, ultimately, if it's worth your hard-earned cash.
Things to consider when picking the best mechanical keyboard
Whether you're buying a new mouse, a new monitor, or one of the latest CPUs, knowing what to look for is a vital part of the purchasing process. The same applies when buying a new keyboard, even more so when it's a mechanical one because of the price tag that comes with it.
In this section, we're going to give you a brief rundown of the most important aspects of a keyboard and why you should consider them before buying:
Sizes
Firstly, we need to understand the different form factors and which one best suits your needs. Are you looking for a full-sized keyboard with all the standard keys, or something smaller and more refined like a TKL keyboard (Tenkeyless)?
A full-sized keyboard is just that; it's a keyboard that features all the generic keys, letters, 'Fn' buttons, and the number pad to the right of the arrow keys. Full-sized keyboards aren't just letters and numbers though. They also have room to accommodate dedicated media keys such as volume controls and play/pause/skip controls as well.
Manufacturers didn't just stop at TKL boards, a whole range of form factors have been developed over the years, giving consumers a plethora of different options to choose from. Sizes can start from anywhere as small as 40% right up to 100%. TKL boards offer computer enthusiasts all the versatility of a generic, full-sized board, at 80% of the size. Saying that, you do lose the separate Numpad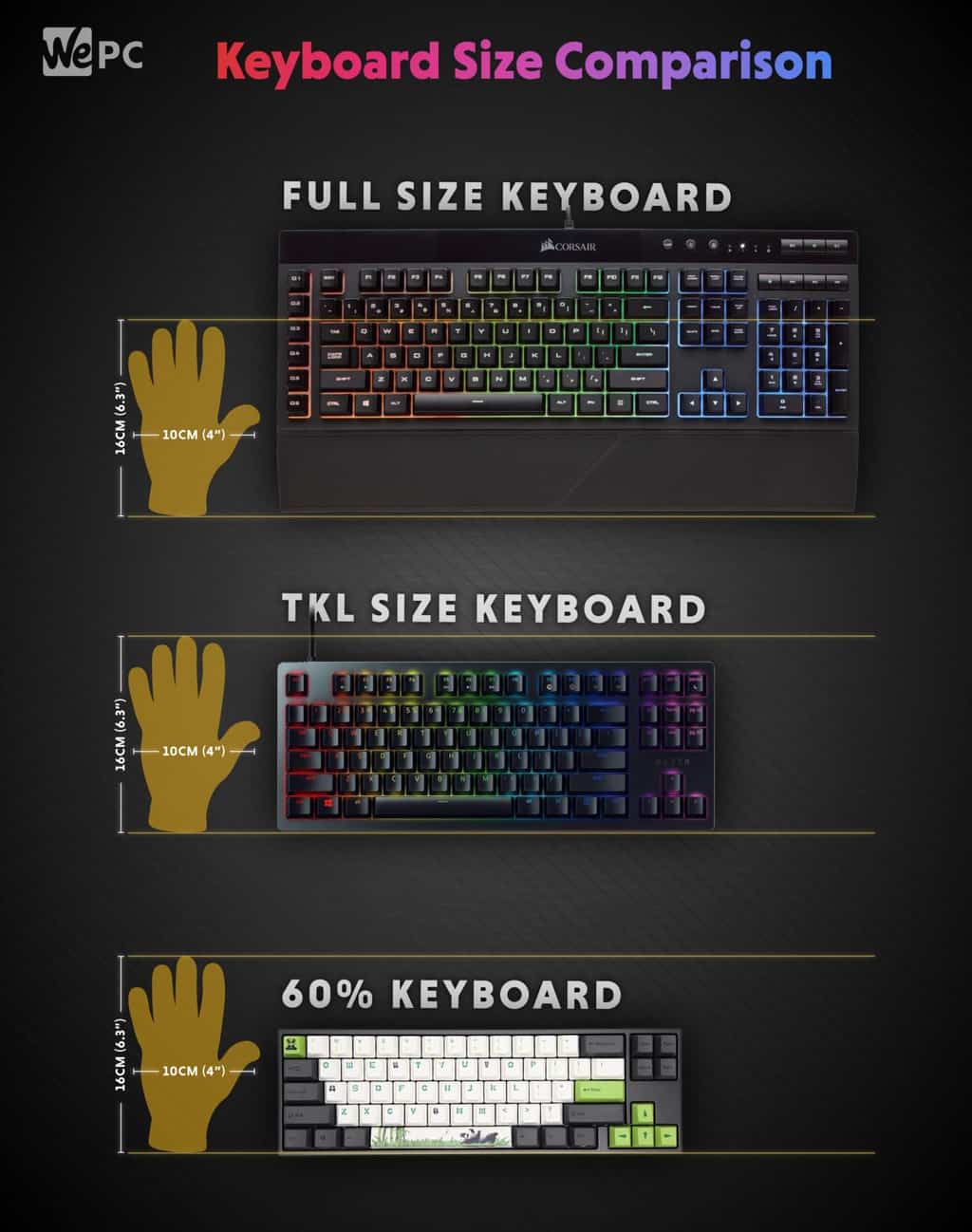 For the hardcore 'WASD' gamers out there, you can go even smaller if you wish. Both 40% and 60% keyboards are available in their masses. These keyboards usually accommodate only the most essential keys such as letters and the primary function keys.
Switches: Mechanical Vs Membrane
Switches, for me, might be the main aspect of a mechanical keyboard and the one thing you need to consider most when looking to purchase one. Understanding the difference between each key switch can affect the price of the board, the longevity, and most importantly, your in-game performance.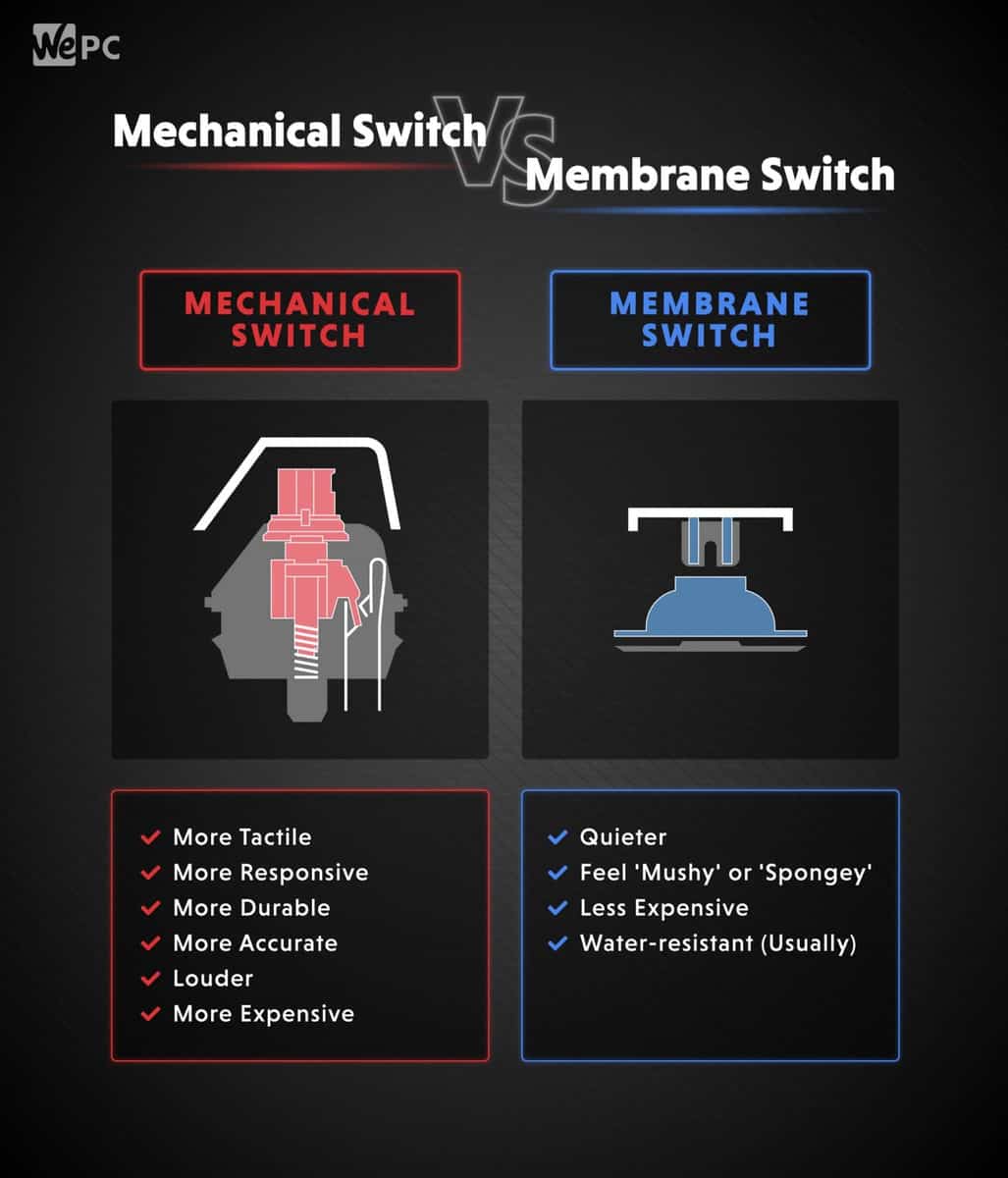 Choosing the switches most suitable for your needs comes down to a few simple questions. How loud would you like the key clicks to be? How much resistance would you like the switch to have? How responsive do you want the switch to be? If you can answer these simple questions, you can start to decipher which switch is going to be best suited to you. Notoriously, Cherry MX red switches are most widely used within the gaming sector. This is due to their high responsiveness and low actuation point. Each switch has a specific set of pros and cons, so don't worry if you aren't looking for these two traits.
We're going to touch upon the main switches further down the article and go into greater detail of what they offer.
Most people choose mechanical switches for the tactile feel they have and the "clicky" sound they produce. The Cherry MX Blue switches, for example, offer a very clicky, tactile feel which can be quite loud when in use. Other switches in the range offer a much quieter click actuation and require more pressure. There are a ton of different actuation styles, and one is sure to suit your specific requirements, so don't worry!
The difference between membrane and mechanical keyboards is hugely significant. However, you wouldn't know this by looking at them. Gamers lean towards mechanical style keyboards for several different reasons, but ultimately, it's because they offer far superior durability and higher responsiveness.
Mechanical switches are often louder than other styles of keyboards for the simple fact that the key switches are much more tactile and well made. There are several superb mechanical switch options available, and many offer their own unique pros and cons.
Cherry MX Switches
The most popular and best-known switches we see incorporated in today's keyboards come to the table from a company called Cherry Industrial. The Cherry MX switch, which they are most known for, is the most popular type of switch used in mechanical keyboards today.
There are a number of different Cherry MX switches which range from Blue to Brown and pretty much everything in between.
Let's take a look at what each switch has to offer:
Cherry MX Blue
The Blue switch is a close approximation of the buckling-spring switch, only with a new-style mechanism that is both tactile and clicky. The great thing about the Cherry MX Blue switches is how audible they are. They remind me of the '90s. You can clearly hear each individual keystroke.
Even though these switches are ideal for typists, they're not the friendliest in terms of noise output. For example, I used to use the Redragon K552, which uses switches similar to Cherry Blues. Anyway, long story short. The board is no longer in use, thanks to a work colleague. True story.
That being said, they have great responsiveness and a loaded spring-back response after each click. They aren't the best for gaming though, as they require a higher actuation pressure.
Cherry MX Red
The Cherry MX Reds are one of the most popular switches used in today's gaming keyboards because of how responsive they are. They also have a much lower actuation force meaning they can be utilized faster and for longer. These traits make the Cherry Reds a popular choice with gamers. However, the same can not be said for typists. The low actuation pressure means mistakes are made much more frequently.
Cherry MX Black
The Cherry Blacks have the highest actuation force in the Cherry family (60cN), making them fairly unpopular with the gamers out there. However, typists love this style of switch because they offer the most accurate key clicks. Where the Cherry MX Blacks fall down in speed and reactivity, they make up for in precision.
Cherry MX Brown
The Brown variety is one that offers lesser actuation force than others in this list, again making them more suited towards gamers looking to get the edge over there FPS competition. They are extremely clicky, similar to the Cherry MX Blues but have a lesser total travel distance. This means reaction speeds increase dramatically.
Cherry MX Speed Silver
These are comparable to the Cherry Mx Reds in terms of actuation. Unlike any of the other switches on this list though, the Cherry MX Speed Silvers offers a much shorter actuation point of 1.2mm. The total travel distance is also much shorter too, offering 3.4mm over the more frequently used 4mm in other Cherry switches.
The Our 5 Best Mechanical Keyboards
In-depth Review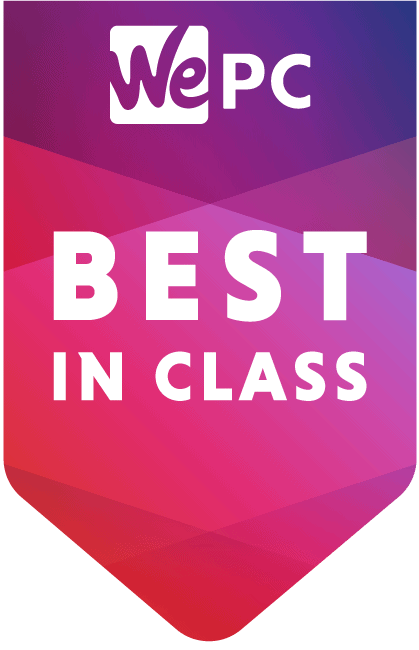 01
The Best Mechanical Keyboard
SteelSeries Apex Pro
Switch
OmniPoint mechanical switches in Whisper Quiet, Hybrid Blue, Blue, Brown, and Red
PROS
Can customize actuation distance
Stunning design with vibrant RGB
OLED Smart Display
Magnetic wrist rest
Fantastic build quality
CONS
Expensive
Not the best for typing
Rubber wrist rest is comfy but a dust magnet
The SteelSeries just pips the Corsair K95 to the post as the best mechanical gaming keyboard on our list. This keyboard is packed with premium features and with its aircraft-grade aluminum, this is one durable board.
Visually, Steelseries has done a superb job. The Apex Pro is visually epic, with some Vibrant RGB illuminating every key.  As mentioned, this is incredibly well built and the aluminum body beneath the floating keycaps is a lovely touch, adding both weight and aesthetics. The included magnetic wrist rest may be a bit of a dust magnet but it's comfy and helps with the overall ergonomics of the board nicely. Unlike other premium boards, the feet will fold away if you push the board back but this is a minor grip at best.
As you would expect from a premium board such as the Apex Pro, this is packed with features. Lighting aside, this comes with dedicated media keys including a volume bar, an OLED display, USB passthrough, and you can change the amount of pre0travel distance or actuation force for a more responsive gaming experience or accurate typing one.
The keyboard is available in plenty of different switch options which are known as OmniPoint, meaning "all points", so there is something for everyone with this mechanical keyboard. Regardless of which switch you use, typing is highly satisfying, with minimal typos occurring. The responsive nature of this mechanical keyboard combined with the ability to set your preferred actuation point made this one of the best keyboards I have ever used for gaming.
Overall the SteelSeries Apex Pro mechanical keyboard is a great option but not just for gamers. This versatile keyboard ticks a lot of boxes and you can fully customize this with SteelSeries reliable software.
02
The best mechanical TKL keyboard
Shurikey Gear Hanzo EC V2 001 Mechanical Keyboard
Key switch type
Varmilo EC V2. Choice of Ivy, Sakura, Rose, or Daisy
Connectivity
USB Type-C/Bluetooth 5.0
PROS
Satisfying key switch feel
Impressively sturdy construction
Responsive gaming performance
Effortless setup process
CONS
Adjustability is limited
ABS keycaps
Of course, we had to include a mechanical keyboard with a TKL form factor. It's a nice middle ground between the classic full-size keyboard and the diminutive 60% board size. The Shurikey Hanzo really impressed us with its excellent retro color schemes and delightful electrocapacitive key switches that provide gentle tactile feedback. Additionally, the Hanzo utilizes Bluetooth for its wireless connection and you can connect it to three different devices at a time which is very convenient, especially if you tend to rotate between PCs, laptops, or phones.
It's the visuals for us when it comes to this board, all the color schemes have a retro new-age industrial vibe to them and it's some of the most unique designs we've seen when it comes to keyboards as of late. The Hanzo is definitely one of the best wireless keyboards we've tested here at WePC, unfortunately, it's slightly marred by the ABS keycaps, even though they're doubleshot, PBT keycaps would help elevate this board slightly more. The only downsides are the lack of RGB lighting and the included cables feel pretty cheap. However we still totally recommend this keyboard.
If you're curious, read our full Shurikey Gear Hanzo EC V2 001 Mechanical Keyboard Review for all the juicy details.
03
The Best Compact Mechanical Keyboard
Mountain Everest 60 gaming keyboard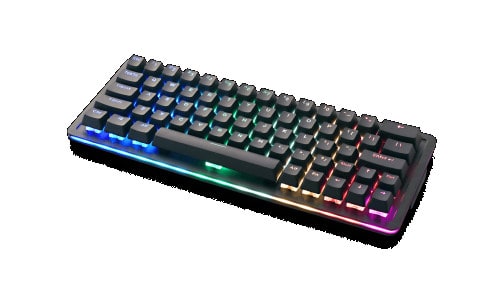 Switch type
Pre-lubed Mountain Tactile 55
Hotswappable?
Yes, with 3 or 5-pin Cherry-style switches
PROS
Superb gaming and typing experience
Satisfying sound profile
Foam and silicon padding make for a tactile typing experience
Vivid lighting
Industrial and minimalist design
CONS
Buggy software
Modular connection is loose
When we first tried the Mountain Everest 60 we were blown away by the DIY custom-build levels of refinement. It features silicone pads, soundproofing foam, and it's easily upgraded further should you wish Additionally, it features Mountain's all-new switches. they come pre-lubed and the stabilizers are clipped from the factory. All of this results in an out-of-the-box experience that we've never experienced before and we can't wait to see what they do next. Additionally, it's hot-swappable, so if you don't dig the switches that come with the board, you're free to change them out for any 3 or 5-pin Cherry style switches. Nice job, mountain, you've done well here.
The design of the Mountain Everest 60 is quite low-key, with a brushed aluminum frame and matte black top case. Even with the RGB it wouldn't look out of place in a corporate office full of professionals, and it boasts excellent build quality so we are confident that it'll last in the long run too.
It also expands on Mountain's concept of modularity and you can purchase an additional Numpad for the days where you just absolutely have to deal with Microsoft excel. It's also compatible with Mountain's modular media bar so this keyboard can go from 60% to full-size at a moment's notice.
If you're curious, read our full Mountain Everest 60 modular mechanical gaming keyboard review for more information on this game-changing keyboard. Spoiler alert: we gave it a really high score
04
The Best Wireless Mechanical Keyboard
Logitech G915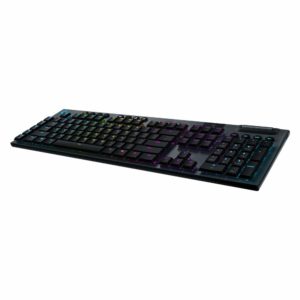 Switch
Low-Profile GL Switches in Clicky, Linear, and Tactile
PROS
Amazing low priofle design
G-keys and dedicated media keys
Very luxurious mechanical keyboard
LIGHTSPEED wireless
Logitech has a wide range of amazing products but none more so than the Logitech G915 wireless mechanical gaming keyboard. This may be one of the dearest keyboards to exist but you are paying for quality,  features, and, mostly, convenience.
This keyboard is incredibly low profile with low profile keycaps too. The design is one of the best but I am a sucker for the low profile boards. Aside from the ultra-thin design, we see some impressive features under the hood too.  With this mechanical keyboard, you get Logitech's well known Lightspeed technology, Bluetooth, onboard profiles, programmable G-keys (macros), and dedicated media controls. That's a lot of positives from this board and guess what, the build quality is amazing too.
This is of course wireless, which utilizes the Lightspeed technology making this perform as if it were wired. Furthermore, they advertise a 30+ hour battery life, which isn't too shabby.
For typing, the keyboard remained comfortable, easy to use, and there were little to no errors during testing. The low profile design could be something to get used to for some but it's just a really sleek mechanical keyboard. This comes in a variety or Romer-G switches from clicky to linear, with the linears being the best for gaming.
This mechanical keyboard is one of the best if not the best wireless option available and while it may be expensive, the competition doesn't really come close. The G915 is absolutely superb.
05
The Best Budget Mechanical Keyboard
Redragon K552 KUMARA RGB
PROS
Fully mechanical
Heavy metal base
Responsive switches
Compact design
The Redragon K552 RGB is the only board on this list that is fully mechanical. While it doesn't feature the highly coveted Cherry MX switches, it still bears the title of being mechanical and is a solid option.
The actual switches on this board are called Greetech Blue and are the off-brand equivalent to Cherry MX Blue switches. These are tactile switches requiring approximately 80g of actuation force.
Another bonus is the keyboard's RGB backlighting, with a few lighting modes, brightness settings, and breathing speed, that are all customizable.
For those wanting to stick their toe in the world of mechanical keyboards, there are few other options at this price point. The Redragon K552 gives you 87 keys with double-shot injection keycaps all for an incredibly low cost.
Yes, you're going to deal with a tenkeyless design and lack of programmable macros, but this board is a great choice for those who prefer mechanical boards. The lovely compact design and heavy metal base show that this keyboard means business.
Final Word
Our featured selections are some of the very best mechanical keyboards in their respective categories. Hopefully, finding the best for your needs is now a simplified process, giving you more time in-game.
Of course, the best mechanical keyboards out there bring a hefty price tag along with them for their premium features, build-quality, and engineered switches. We have tried our best to select products to cover various gamer's needs with each board offering excellent performance.
The best out there at the moment is the SteelSeries Apex Pro mechanical gaming keyboard. Not only is this packed with all the features you'll ever need but you can also adjust the actuation force on your switches, making it more responsive if you desired.
Every selection will bring you joy regardless of if you are typing or gaming. Choosing the best mechanical keyboards just got a whole lot simpler. What mechanical keyboard do you currently have? Head over to the WePC community to let us know what your using and the switches you prefer.
---