The Best Motherboards For Intel Core i9-9900k Processors
Finding you the best motherboard for the i9-9900K
Updated: Jan 9, 2023 3:11 pm
When it comes to building a new system, it's easy to get carried away and concentrate on the graphics card – especially if you're an avid gamer. However, the motherboard is just as important and your choice can have a huge effect on your PC's ability to run games well.
If you have a 9th Generation Intel processor or are thinking of upgrading to one, your choice of motherboard is a crucial part of your PC build. There are several things to consider but the first thing to look at will be the socket. This is what the CPU plugs into so you need to check it's the right size and compatible before you buy. The Intel Core i9-9900K features an LGA 1151 socket type so your motherboard needs to have this same socket.
The Core i9-9900K might be getting on a bit now, but it's still a solid choice for those who want a good PC on a budget. It was the world's fastest CPU within the last 5 years. This CPU will do perfectly. Now we just need to find a motherboard to suit it.
The best motherboard chipsets for this processor are usually the Z390 motherboards, so naturally, they'll take the top spot on our list today.
As well as this, we'll take a look at some of the key areas you'll want to look at when considering a new motherboard. This is great for those who may be a little rusty. Let's start off with a brief look at the motherboards we'll be covering today.
Our Top Picks
01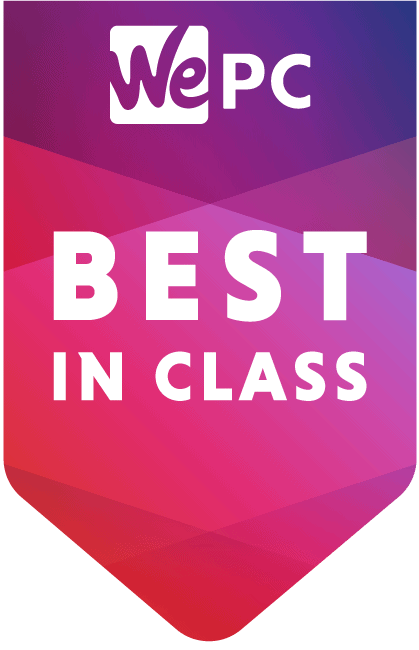 The Best Motherboard For Intel Core i9-9900K
Gigabyte Z390 Aorus Ultra
02
the Next Best Motherboard For Intel Core i9-9900K
ASRock Z390 Steel Legend
03
Motherboard For Intel Core i9-9900K
EVGA Z390 Dark
How We Choose
At WePC, we know how hard it can be to choose the best components for your PC. You always want to get it right, but there are so many things to consider. It's hard to know where to start. That's where we come in. We put together a range of components we recommend to help you make the best possible decision for you.
But how do we choose? We explore countless reviews, comparison videos, benchmarks, and specifications so we can layout all that information for you in a way that's easy to understand. Where possible, we like to test out the motherboards ourselves and post reviews for more in-depth details.
So, if you're tired of crawling through hundreds of reviews and articles, you're in the right place. We'll give you the rundown on what to expect with each motherboard so you can make a decision without the hassle.
Things To Consider
What Budget Should I Set For An Intel Core i9-9900k Motherboard?
The first thing to consider is often the price of the component. With so many options out there, it means you should be able to find budget to mid or high-level options. Clarifying your budget will help you narrow down your choice.
However, if you're looking for an idea of how much a Z390 motherboard will cost, they can range between $200 to $500 and sometimes above for the high-end motherboards.
This cost will be determined by a range of factors such as the number of ports available, PCIe support, form factor, and other features such as RGB lighting.
Form Factor
Once you have an idea of budget, the next thing to look at is the size of the motherboard. Motherboards typically come in a range of sizes, as do PC cases. If your case is on the smaller side, you may need to rethink looking at standard sized motherboards and go for a mini-ITX instead.
The last thing you want is to purchase a motherboard which leads your case to feel a bit crammed in – or worse – doesn't fit in at all. This will also affect the size of some of the components you can install as well. With less space, you'll struggle to fit in a large graphics card.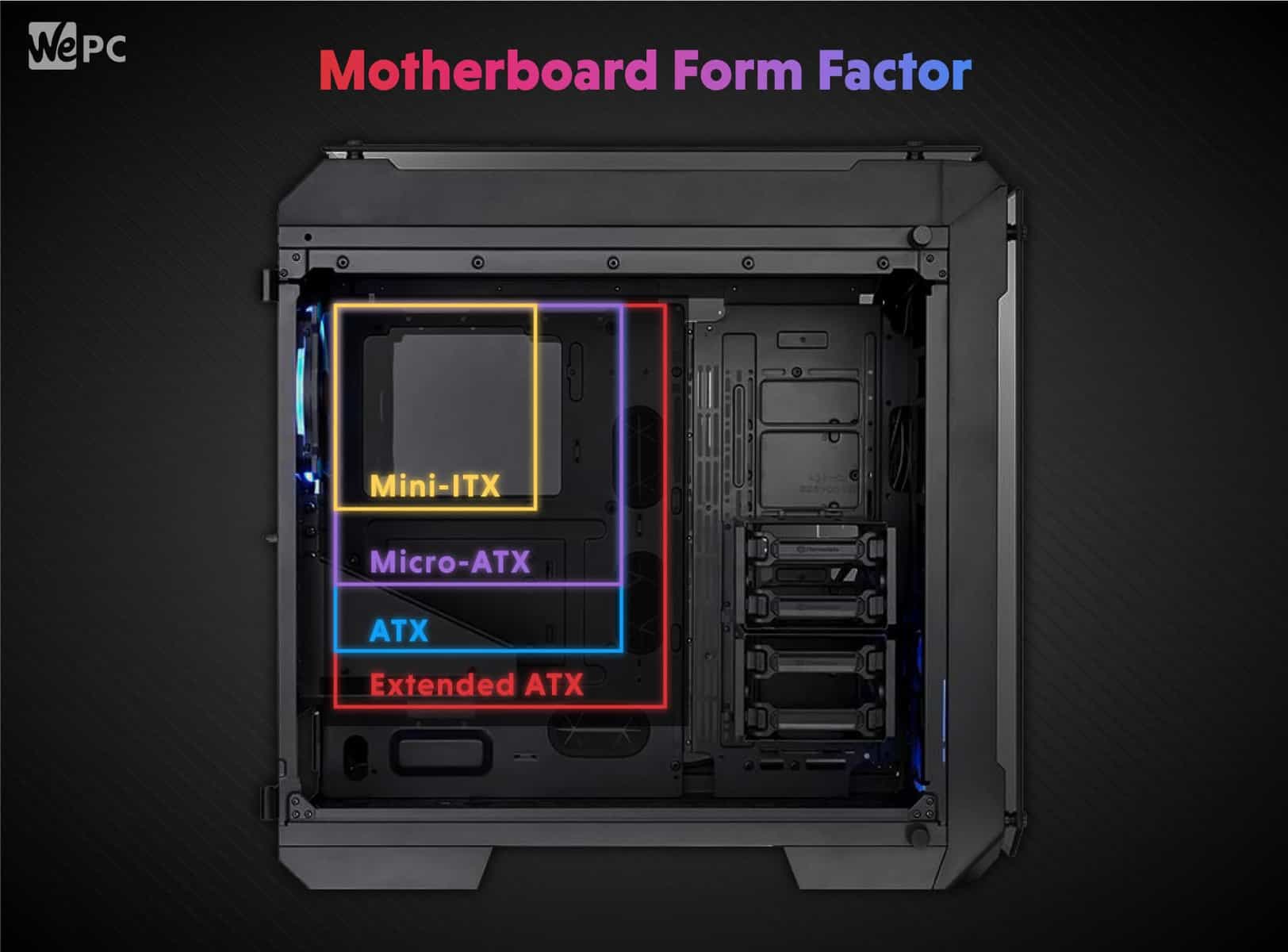 Most motherboards will come in one of the following form factors:
Mini-ITX – 6.7" x 6.7"
Mini-ATX – 5.9" x 5.9"
microATX – 9.6" x 9.6"
ATX – 12" x 9.6"
eATX – 12" x 13"
Socket Type
The type of socket your motherboard has is also another important factor to consider. A socket is the part of the motherboard that holds your processor so it's important that it fits. Different CPUs have different socket needs. For example, one of the newer 10th generation processors will require an LGA 1200 socket.
However, if you are using an Intel Core i9-9900K, then you will need a motherboard with an LGA 1151 socket. If not, it simply won't fit and you'll be left with an expensive motherboard and CPU and you'll need to decide which one to send back.
If you end up choosing an AMD processor, you'll need a motherboard that can support an entirely different socket. In AMD's case, it's an AM4 socket that you would need in most cases.
Chipset
Another important thing to consider is the chipset of the motherboard. The chipset on a motherboard determines a few things including the number of PCIe lanes available, the SATA ports, and the ability to overclock your system.
For Intel Core i9-9900K CPUs, the Z390 chipset is recommended which is what we'll be covering in this article. The Z390 chipset should allow room for expandability in the future so that's one of the reasons it's recommended for 9th generation Intel processors.
Available Ports
Another thing you should do while comparing motherboards is to look at the number of ports available and where they're situated. These will be needed to plug things like your mouse and keyboard but also any headphones and USB devices. It's important to have a good number of ports so you're not stuck without anywhere to plug your devices into.
Some of the common ports to look for are:
USB Type-C
USB 3 / USB 3.1 Gen1
USB 3.1 Gen2
HDMI
DisplayPort
Thunderbolt 3
Audio Ports
PS/2 Ports
Expansion Slots
Expansion slots can be used to slot in a number of PC components so the number of them you have is also important. Most standard motherboards will have enough slots for a graphics card, sound card, and a few M.2 drives. However, if you're planning to run additional components like another graphics card or a video capture card, you'll need to check you have the slots available.
Another thing to look at is how many high-speed input/output lanes your motherboard can support. Sometimes motherboards will disable some connections in order to support multiple components. For example, SATA ports can be disabled if you're plugging something into the M.2 slot which can lead to all sorts of confusion when something doesn't work.
The The Best Motherboards For Intel Core i9-9900K Processors
In-depth Review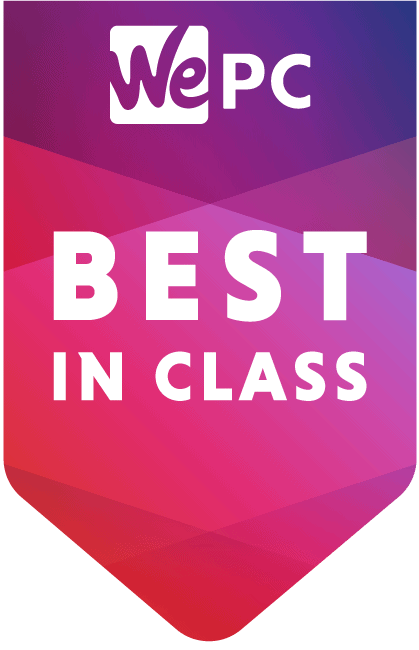 01
The Best Motherboard For Intel Core i9-9900K
Gigabyte Z390 Aorus Ultra
PROS
Great aesthetics
RGB lighting
Kicking off this list is the vibrant Gigabyte Z390 Aorus Ultra motherboard. This is one for the RGB fans out there, with several areas of customizable RGB strips across the board. This would look fantastic in a clear PC case.
Keeping everything cool is a fantastic cooling system that includes an advanced thermal design and Smart Fan 5 with multiple temperature sensors.
The motherboard provides triple ultra-fast NVMe PCIe Gen3 x4 M.2 support for all your gaming needs. This motherboard is designed to be pushed to the limit and can support stable overclocking when needed.
Aside from gaming, this motherboard is also a great choice for audiophiles out there. With a great audio system, this motherboard is capable of delivering true hi-fidelity music and crystal clear sound output.
All in all, this motherboard is a perfect choice for those who want a powerful, durable, and flashy motherboard in their build. However, the price is pretty high – costing around $400, which might put some people off purchasing it. If you do have the money to invest in this motherboard this is a great choice.
02
the Next Best Motherboard For Intel Core i9-9900K
ASRock Z390 Steel Legend
PROS
Unique aesthetics
Good number of ports
Durable build
CONS
VRM cooler not suitable for overclocking
The ASRock Z390 Steel Legend is a relatively low to mid-range priced motherboard which has a lot to offer. With a unique aesthetic, great RGB lighting, and sleek steel components, it looks great. Aside from looks, this motherboard is built with durability in mind, fashioned from strong components with an aluminum alloy heatsink.
With dual M.2 slots and integrated heatsinks, you'll be able to install a couple of high-capacity SSDs to support your gaming library.
This motherboard has an impressive number of ports including six SATA ports, two full-length PCIe slots, HDMI, a DisplayPort, a Thunderbolt AIC connector, two USB 2.0 headers, and two USB 3.2 Gen 1 headers. You shouldn't have any trouble connecting all your devices and components here.
The audio is handled by a Realtek ALC 1200 codec which uses Nichicon Fine Gold series audio caps and PCB isolation from the rest of the board.
Everything can be controlled with ASRock's software which keeps an eye on your temperature, voltage monitoring, and fan speed for better efficiency. Some reviews have suggested that the VRM cooler is not adequate for overclocking which could be something to bear in mind if that's part of your plan.
03
Motherboard For Intel Core i9-9900K
EVGA Z390 Dark
PROS
Good for overclocking
Four PCIe slots
While other motherboards out there stand out with flashy RGB lighting and funky designs, EVGA has gone for a more understated look here. The EVGA Z390 Dark is a matte-black board with gold detailing.
The Dark motherboard has a 10-layer PCB with gold-plated shielded edges for better stability and improved overclocking potential.
With eight SATA ports, two M.2 slots, a U.2 NVMe port, and plenty of USB ports, this is a great option for those needing to connect a lot of devices.
For those who want ultimate flexibility, you can switch between three different BIOS modes for things like overclocking, benching, or just typical use. The Safeboot button even allows you to restart the system and launch into the BIOS in a safe mode for diagnostics. There is also an option to flash the BIOS without a CPU as well as an MFD POST indicator that can be configured to show temperatures or even voltages in real-time.
04
Motherboard For Intel Core i9-9900K
MSI MPG Z390 Gaming Edge AC
PROS
Budget friendly
Packed with features
CONS
Not too many USB connectors
For those looking for a more budget-friendly motherboard, the MSI MPG Z390 can be picked up for just under $200. This is a full-size ATX board that is a great option for anyone considering a 9th generation Intel build.
This is mainly an all-black motherboard with a couple of white accents here and there. There's some MSI branding throughout, but other than that, it's a fairly neutral looking motherboard. You will be able to customize it a little bit though through the use of MSI's Mystic Light. This allows you to customize the underside of the right edge with the color of your choice.
You'll find two M.2 slots on this board to hold your hard drives, although there aren't any heatsink covers for these. You'll also find three PCIe 3.0 x1 slots as well as three PCIe 3.0 x16 slots for expandability. On the I/O side, there are three USB 3.1 Gen2 ports, six USB Gen 3.1 Gen 1 ports, and six USB 2.0 ports which is great to find.
There is also integrated 802.11ac Wi-Fi on this motherboard which is great to see at this price range. As well as this, you'll still be able to connect via Ethernet using the Intel I219-V Gigabit LAN controller.
Final Word
There you have it, our top picks for Z390 motherboards for the Intel Core i9-9900K. We know not everyone has time to read a huge post like this so we thought we'd do a quick roundup of which motherboards are best suited to different needs.
We hope this list has at least helped you learn a bit more about different motherboards and what to look for when shopping around. These are just some of the great Z390 motherboards on offer but if there's one we've missed off the list that you think deserves a spot, let us know in the comments.
If you would like more information or the chance to chat with other PC enthusiasts and experts, why not head over to our Community Hub.
---