If you've clicked on this article, chances are you've heard about the lightning-fast frame rates of the GTX 1650, as well as it's shiny new Turing architecture to boot.
But, if you've found yourself wondering how it stacks up to the (older) yet still popular GTX 1060, you're in the right place. Here at WePC, we've been busy putting both cards head to head to find out which one reigns superior.
We've covered numerous specifications such as architectural models, VRAM capabilities, and even cooling systems to help you figure out which one is best for you and your needs. So, now you know where this article is headed, let's jump straight in!
Gigabyte AORUS GeForce GTX 1060 Xtreme Edition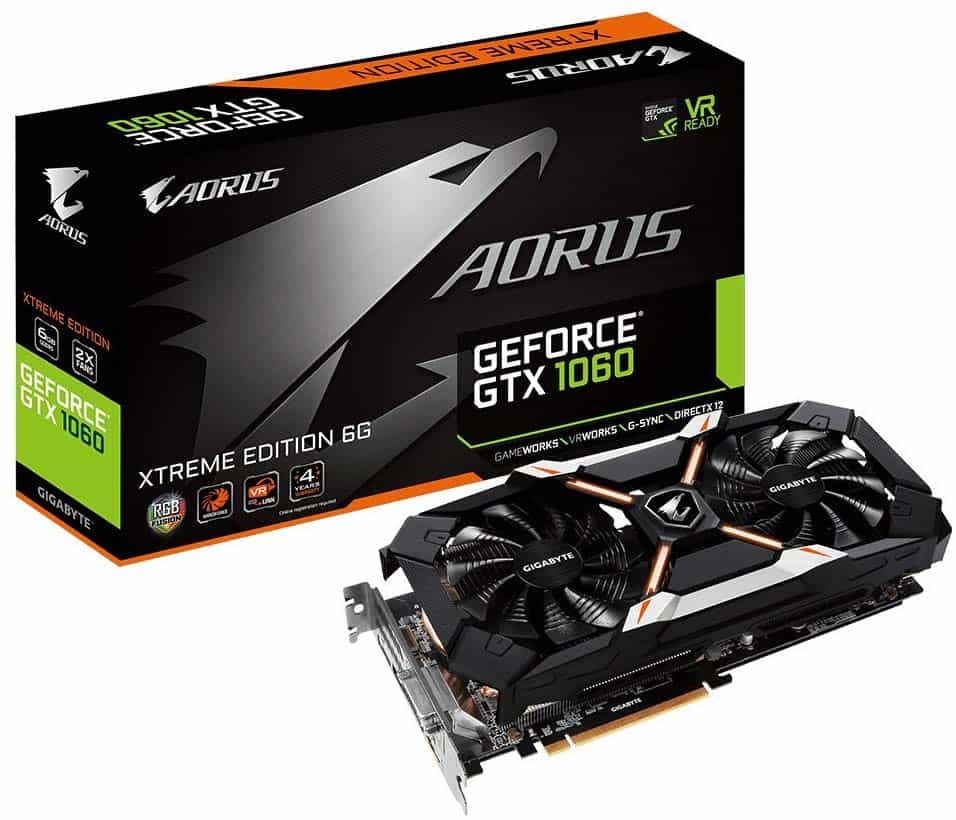 MSI GeForce GTX 1650 Gaming X 4G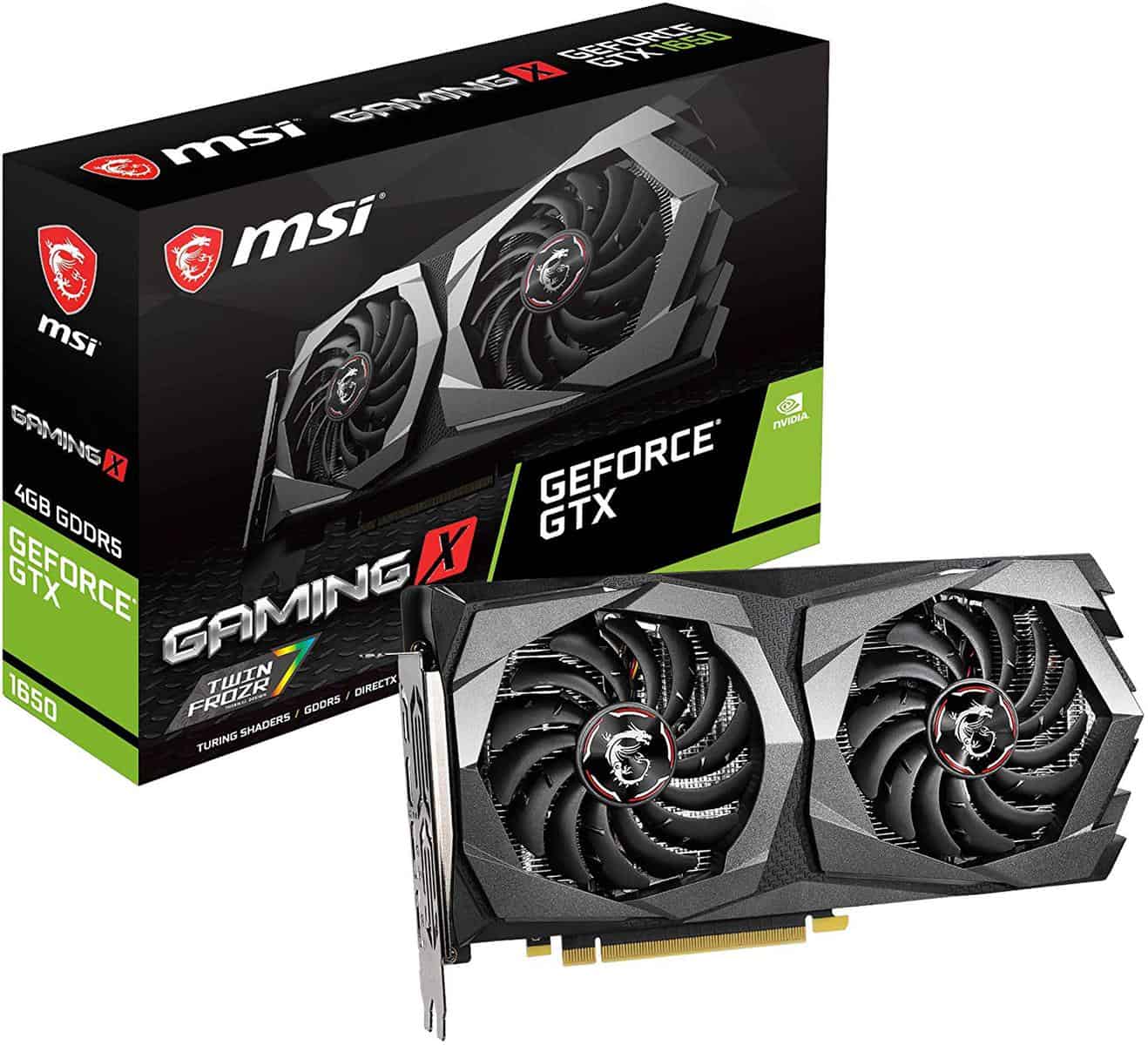 Despite both being developed by Nvidia, on an architectural level, these two cards are quite different. Let's unpack the architecture of the two:
As part of Nvidia's GeForce 10 series, the GTX 1060 features Pascal architecture, which by today's standards, might be considered outdated by some. At the time of release back in 2016, Nvidia promised a speed uplift of up to 6x that of older cards, as well as improvements across a variety of areas, including higher memory bandwidth, more CUDA cores, and better overall efficiency. In addition, the 1060 has been developed using TSMC's 16 nm FinFET process.
On the other hand, despite having a similar name, the GTX 1650 is actually a part of Nvidia's GeForce 16 series. However, unlike faster GPUs (such as the RTX 2060) the 1650 does not integrate any raytracing or tensor cores. Despite that, it is based on Turing architecture, which means that the 1650 is the most 'future-proof' out of the two, as it features the necessary hardware to handle the latest games of today.
The next specification we're going to discuss is the resolution. The GTX 1650 utilizes a TU117 GPU, which is a smaller and more budget-friendly variant of the TU116 that powers other 16-series cards like the GTX 1660 and 1660 Ti. In order to give it a lower price point, Nvidia has also given the 1650 just 896 CUDA cores compared to the 1060's 1280, which means that the 1650's overall speed has taken a hit. On average, you can expect the GTX 1660 to perform with higher frame rates across both 1440p and 1080p.
Before you make your selection, it's first important to double-check that the card will be compatible with your current gaming set-up. Both cards have pretty similar system requirements, which we'll compare below:
The GTX 1650 is a dual-slot card that requires a PCI Express motherboard with a dual-width x16 graphics card slot. The card's dimensions are as follows: 229mm x 111mm x 35mm. Similarly, the GTX 1060 is also a dual-slot card and requires a PCI Express motherboard with a dual-width x16 graphics card slot. The GTX 1060s dimensions are as follows: 250mm x 111mm.
The next specification we're going to be comparing is the cooling systems of each card, as this will help to indicate to you how well each GPU card will be able to handle heavy workloads without becoming overburdened.
To start, the GTX 1060 has been carefully designed by Nvidia engineers to contain premium materials that will help to keep the interior cool. It has one fan and contains thermals that will be able to prevent the interior from overheating, even under intense workloads.
As for the GTX 1650, Nvidia has given this card a dual-fan design which ensures that overheating will be significantly reduced, all the while allowing for a consistent airflow throughout the interior. The GTX 1650 also contains thermal pads, which will offer an additional level of cooling.
Despite the GTX 1650 clearly offering better more advanced cooling features, one thing to keep in mind here is that both cards will likely make noise while in operation, especially when managing heavier workloads, as they do not contain a vapor chamber.
If you're a longstanding fan of Nvidia, then we're sure you'll already be aware that they officially began making ray-tracing commercially available with the introduction of their GeForce 20 series RTX cards.
Despite that, Nvidia did in fact roll out a downloadable driver update back in 2019 that allowed for ray-tracing to be enabled in older-generation cards. The only downside? Both cards lack RT and Tensor cores that make ray-tracing possible so, even though you can technically use ray-tracing, the frame rates will be very low, and the overall performance will take a big hit.
Next up, we're going to be taking a look at the 'VRAM' which essentially refers to the video memory capabilities. Generally speaking, the video memory is what helps a card render complex graphics smoothly and without lagging, so the more a card has, the better.
Both the GeForce GTX 1650 and the GeForce GTX 1060 feature GDDR5 memory, which is widely considered to be one of the best types of graphics memory. It has been purpose-built to improve bandwidth and allows for a much wider overall bus. In the GeForce GTX 1060, the GDDR5 memory is paired with a base clock of 1506MHz and can be boosted up to 1709MHz. The memory also runs at a frequency of 8MHz. As for the GeForce GTX 1650, it runs at 8Gbps and features a slightly lower base clock of 1485MHz, and can be boosted up to 1665MHz.
Gigabyte AORUS GeForce GTX 1060 Xtreme Edition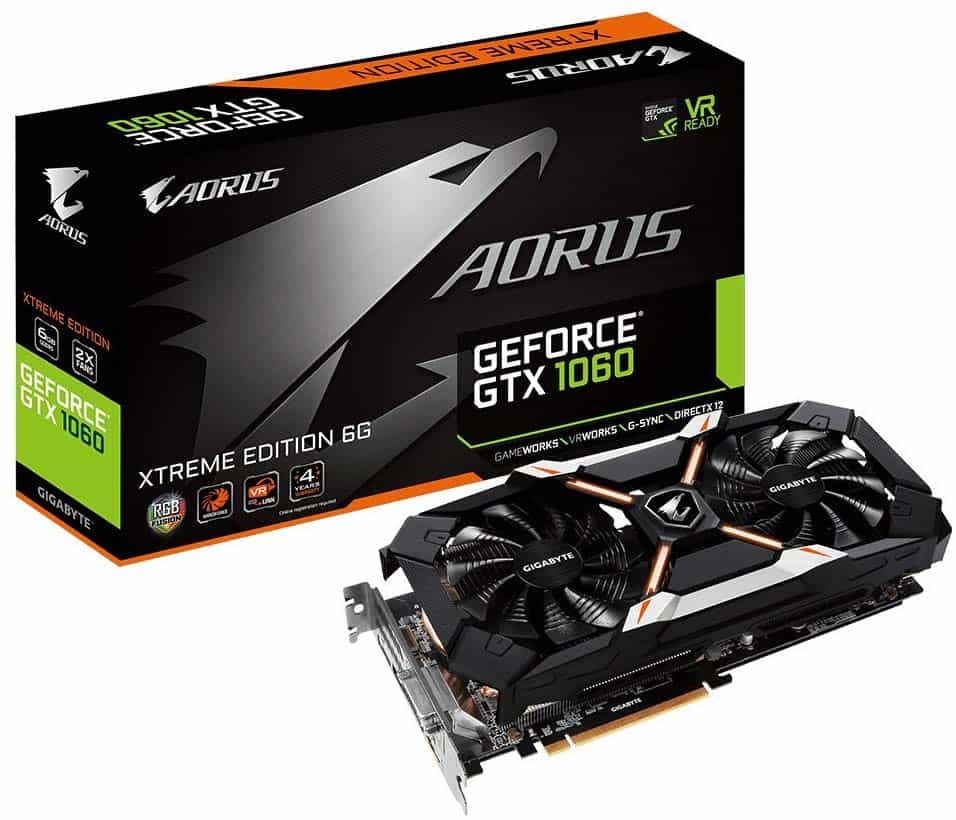 MSI GeForce GTX 1650 Gaming X 4G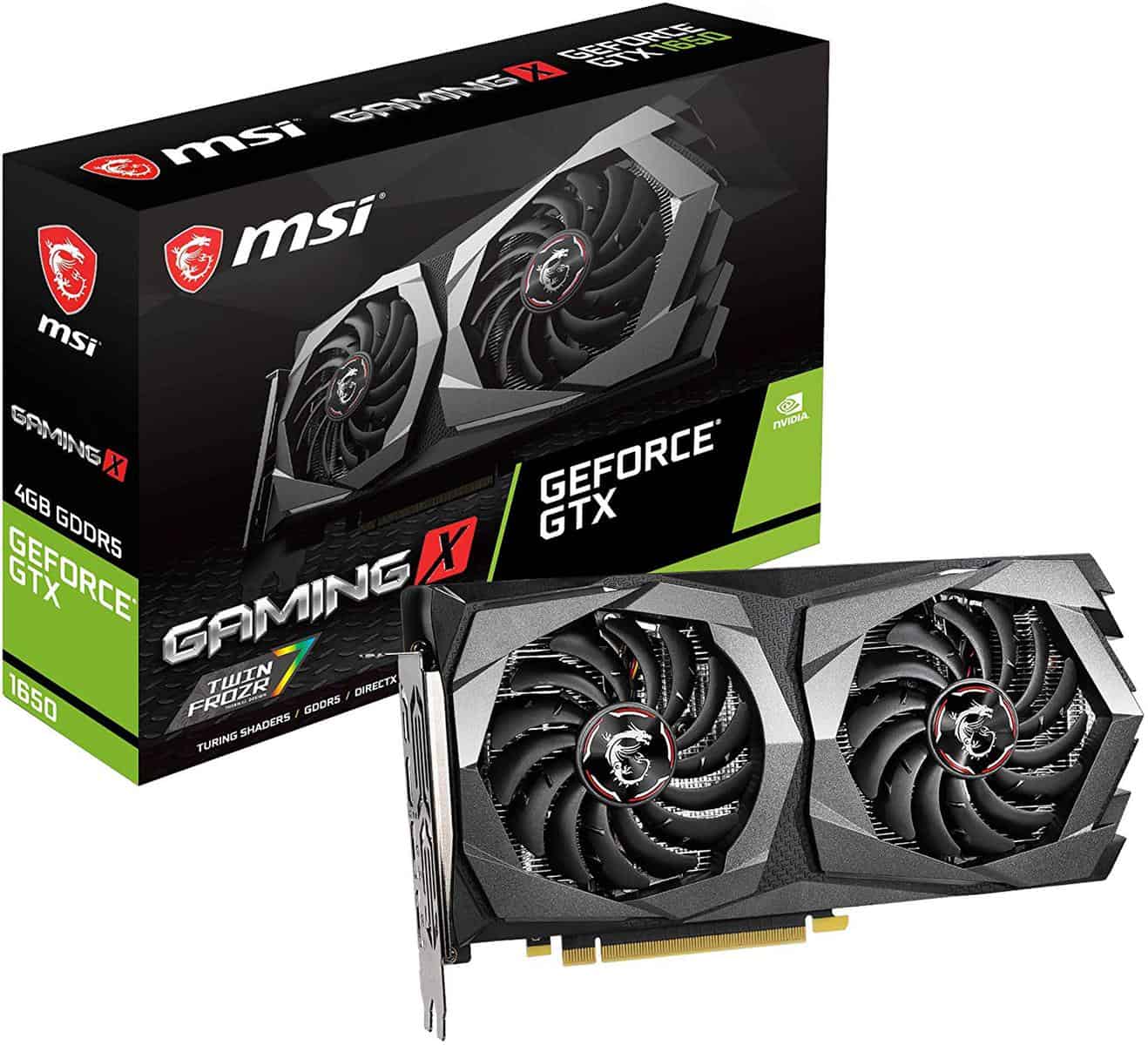 So, there you have it! If you currently own the GTX 1060 and are considering switching to the GTX 1650, the only justification we can make as to why we would recommend that you do so is for longevity reasons. Generally speaking, the 1650 is the most 'future-proof' out of the two and, theoretically, should be much better equipped at handling the demands of next-generation games.
Nevertheless, the GTX 1060 is still a fantastic card despite the Pascal architecture and offers a performance that is, in some specifications, better than the 1650. It has more CUDA cores, faster clock speeds and is a great choice for 1440p and 1080p gaming.