Whether you're new to the world of gaming, or you've been building your own PC set-ups for years, we're sure you already know that choosing the right graphics card is one of the most important decisions to make, and often one of the hardest!
Perhaps you already own the GTX 970 and are asking yourself whether it's worth upgrading to a more advanced graphics card from Nvidia's RTX series of cards, or maybe you're a beginner PC builder shopping around for options.
Whatever the reason might be, we're here to lend you a helping hand. Below, you'll find a comparison review of the Nvidia GeForce GTX 970, as well as the Nvidia RTX 2060. We've taken a look at a variety of important specifications to help you learn how they stack up against each other. Let's jump right in.
Asus Rog Strix GeForce RTX 2060 6GB OC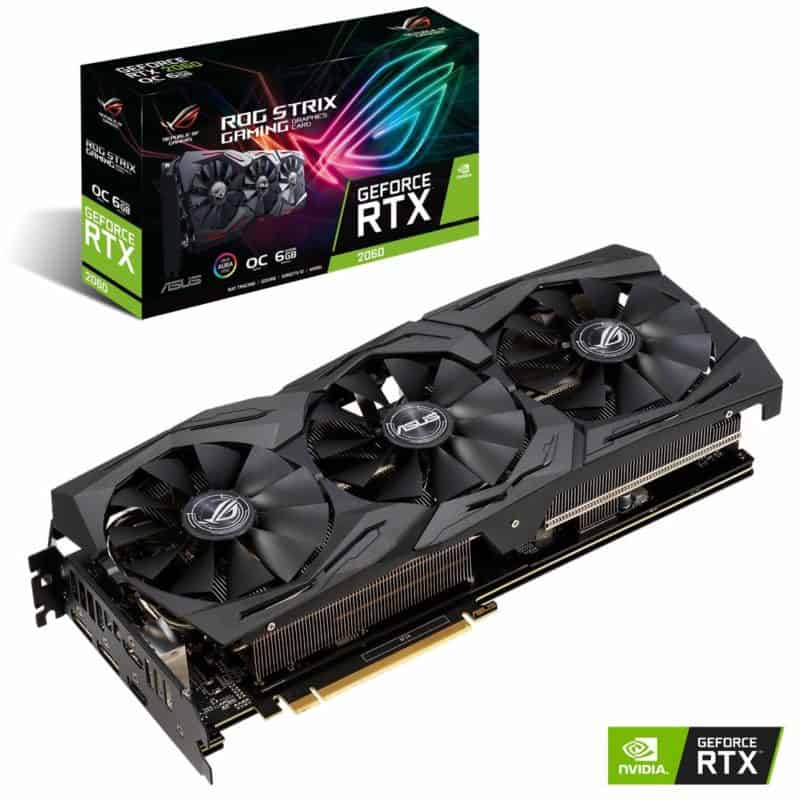 The first specification that we're going to be taking a look at is the architecture. If you didn't already know (or need a tech-jargon refresh) the architecture of a graphics card simply refers to the hardware design used and helps to indicate to us the overall speed and performance.
Though the GTX 970 is no longer in production, it has been based on Maxwell architecture, which is considered to be an outdated architecture, particularly for those wanting to play at a 4K resolution, or games of today. In contrast, the RTX 2060 is part of Nvidia's newer 20-series, which features Turing architecture, which is faster than both of Nvidia's older architectures, Maxwell and Pascal.
For that reason, the RTX 2060 will be much better equipped at smoothly handling the demands of the latest-generation games, especially as it is able to offer up to 6x a faster performance than older-generation cards, including the 970.
Now, though it's important to get your head around the hardware, it's also important to gain an understanding of how well you can expect the card to perform, which is where the resolution comes into play.
Interestingly enough, the GTX 970 is deemed to be a pretty good card for gaming, even by today's standards. You can expect it to reach around 60fps at 1080p for most games, although, you'll find that it struggles to effectively run more taxing games and higher resolutions. More specifically, you can expect it to reach around 30fps for 1440p gaming, which won't be enough for many gamers.
In contrast, the RTX 2060 will be able to offer you around 100fps at 1080p and around 80fps for 1440p gaming. Plus, paired with that Turing architecture we mentioned above, the card will also be able to handle the demands of games of today, making it the most future-proof out of the two.
The next specification we're going to be talking about is cooling, which essentially refers to how well the graphics card will be able to handle heavy workloads, as well as prevent itself from overheating.
First, we'll start by taking a look at the GTX 970. It features both a heatsink and a fan that will help to keep the chip from overheating. However, many users do find that the fan operates quite loudly, which may be an issue for some. In contrast, the RTX 2060 features dual-axial 13-blade fans that will keep the card super cool, all the while allowing for quiet performance.
Though it's important to gain an understanding of how well a graphics card will perform, your purchase will be in vain if it isn't compatible with your current PC gaming set-up! As both cards are made by Nvidia, there won't be too much comparing and contrasting to do here, though they are slightly different. Check out their dimension differences below:
The older, GTX 970 has a height of 121mm and a length of 215mm, with a Dual-Slot solution. As for the RTX 2060, it has a height of 113mm and a length of 229mm, with a Dual-Slot cooling solution.
If you're already familiar with Nvidia, then we're sure you'll already be aware that their RTX line of cards came with the promise of ray-trace enabling, and set an industry standard at the time of their release.
For this reason, only the RTX 2060 is able to support ray-tracing, as it features the necessary hardware to do so. In contrast, though Nvidia does offer a driver update that allows for GTX cards to support ray-tracing (even though they lack RT cores) unfortunately, this does not apply to the GTX 970.
Last but not least, we're going to be taking a look at the VRAM, or video memory. Generally speaking, the more video memory a card has, the more capable it will be at handling graphics at a faster rate.
The GTX 970 has 4GB GDDR5, while the RTX 2060 features 6GB GDDR6. Besides having more GB, the RTX 2060 is the most powerful out of the two as it features GDDR6 VRAM, which is approximately 50% faster than GDDR5.
Asus Rog Strix GeForce RTX 2060 6GB OC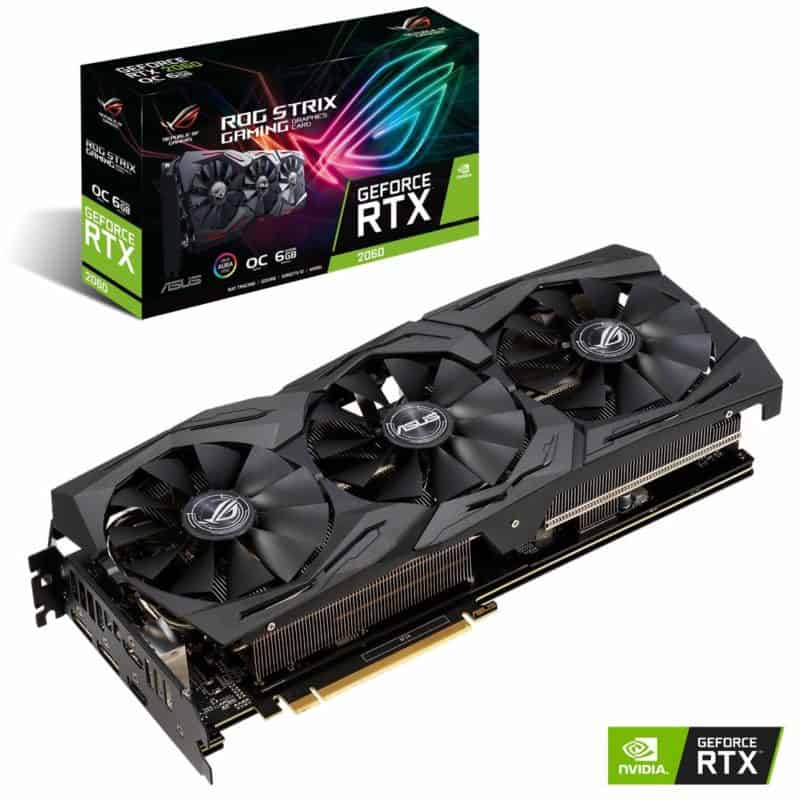 After comparing the two, we think it's more than fair to award the Nvidia GeForce RTX 2060 our winning gold medal. It comes with significant upgrades to the 970, is better suited to handling latest-generation games and 4K gaming. What's more, 2060 also features powerful Turing architecture, which also makes it the most 'future-proof' option out of the two.
All in all? If you're looking to upgrade your 970 or you're simply on the hunt for a mid-range graphics card built to handle the demands of the latest-gen games, the RTX 2060 is a great choice to consider. It's also important to remember that the remaining 970s have a very high price point as they're no longer made, so we can't justify the purchase price unless you want one for collector's purposes.