Can the Ryzen 5 5600X run games in 4k?
Can the Ryzen 5 5600X, the most popular Ryzen CPU, run games at 4k?
Updated: Nov 29, 2022 11:49 am
In 2022, 4K gaming is more popular than ever before. This is because gaming at 4K has become a bit more accessible to the masses. Graphics cards like the Radeon RX 6800 and RTX 3070 deliver entry-level 4K gaming performance. While those cards are not cheap by any means, the cost of playing games at 4K is much lower than before. Can the Ryzen 5 5600X run games in 4k?
Now read: is the Ryzen 5 5600X good for gaming?
Best Ryzen 5 5600X deal
*Prices are subject to change. WePC | Let's build your dream gaming PC is reader-supported. When you buy through links on our site, we may earn an affiliate commission.
Learn more
However, people might be wondering if their processors can handle these graphics cards and 4K gaming. For example, if you own a 5600X, you might be thinking to yourself, can a Ryzen 5 5600X run 4K?
Well, to answer this question, we'll first need to understand CPU and GPU bottlenecking.
---
Ryzen 5 5600X
---
What Is a CPU Bottleneck in Gaming?
Simply put, bottlenecking is what you get when one component of your PC build is significantly slower than the rest. For example, if you have a fast graphics card and your processor is struggling to keep up with it, that's what we called a CPU bottleneck.
Now read: what is a CPU bottleneck
Here's an example to better understand the situation. A game that isn't graphically intensive and is played at 1080p will be more CPU bound than GPU-bound. This is because the graphics card pushes out frames faster than the CPU can process the next instructions.
If your processor is not fast enough, then this will result in a CPU bottleneck.
---
What Is a GPU Bottleneck in Gaming?
GPU bottlenecking is the opposite of CPU bottlenecking. GPU bottlenecking happens when games are more GPU bound. For example, games are more GPU bound at higher resolutions, because there's a lot more computation happening in the video card at 4K over 1080p.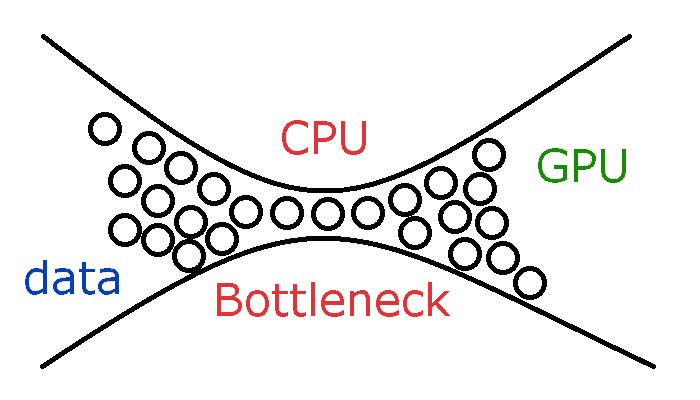 So, if you're playing a graphically demanding game at 4K, that will put more load on your GPU than on your processor. This is why having faster graphics matters much more than a fast processor at 4K.
As such, you'll need to strike the perfect balance between your hardware choices to play games at 4K.
---
Can Ryzen 5 5600X Run 4K Games?
The Ryzen 5 5600X is a six-core, twelve-thread processor built on AMD's 7nm Zen 3 architecture. This processor can boost up to 4.6GHz, and at launch, was the best-value gaming CPU.
It still performs quite well today, considering newer Intel and AMD platforms are expensive because of DDR5 and new motherboard costs. People who are using a Ryzen 5 5600X have no real reason to upgrade if gaming is your only concern.
So, to answer the main question, the Ryzen 5 5600X can run 4K games without issues. You'll need to worry more about the graphics card in this situation. Pairing it with an RTX 3070 should you give you decent performance at 4K, provided you use DLSS in more demanding games.
Either way, the Ryzen 5 5600X is still an excellent gaming CPU, and easily runs games at 4K without issues. You can still get at least three years out of this processor before you feel the need to upgrade.
---