What gaming chair does pokimane use?
What gaming chair does pokimane use? Let's find out
Updated: Jun 30, 2023 11:55 am
What gaming chair does pokimane use? Today we're going to take a look at what gaming chair the most-followed female streamer on Twitch uses.
Imane Anys, usually known by her online handle pokimane is a Morrocan-Canadian YouTuber and Twitch streamer, He's also a co-founder of OfflineTV. Offline TV being a content creation group made up of pokimane, former LoL pro Scarra, and braindead engineer meme man Michael Reeves.
pokimane began streaming in 2013 and slowly but surely rose up the ranks, putting up with countless abusive messages from the native incels on the platform, until she became the most subscribed female streamer on the platform.
What gaming chair does pokimane use? Secretlab Titan EVO 2022 Series
Moving back to the thrilling subject of gaming chairs, We've decided that we actually really like pokimane, mostly because she appears to agree with us as the gaming chair pokimane uses is none other than the Secretlab Titan EVO 2022 Series.

Secretlab Titan EVO 2022 Series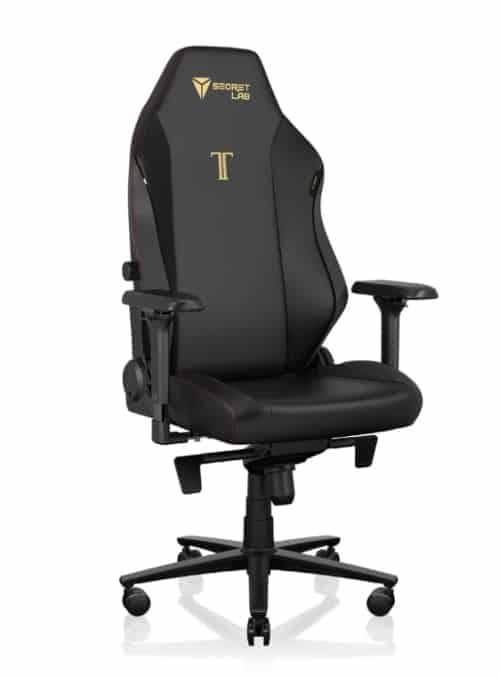 Height range (Medium Size)
This chair currently tops our best gaming chair page for a few reasons, with its build quality, ergonomics, and overall comfort being among them.
When we did our Titan EVO 2022 review, we were very impressed with this chair, and we struggled to find any proper issues with it, aside from the price.
Additionally, in the months since we reviewed it, Secretlab has increased the number of accessories and upgrades available for the Titan series. Including SKINS, fancier armrests, and other such frivolities.
Additionally, if the Titan EVO is outside of your price range, which is understandable given that it's a $500+ piece of furniture, they still make the Omega Series, which is far cheaper, and considered by many to be more comfortable, though less ergonomically supportive.
---