BenQ Screen Bar Plus e-Reading LED Lamp Giveaway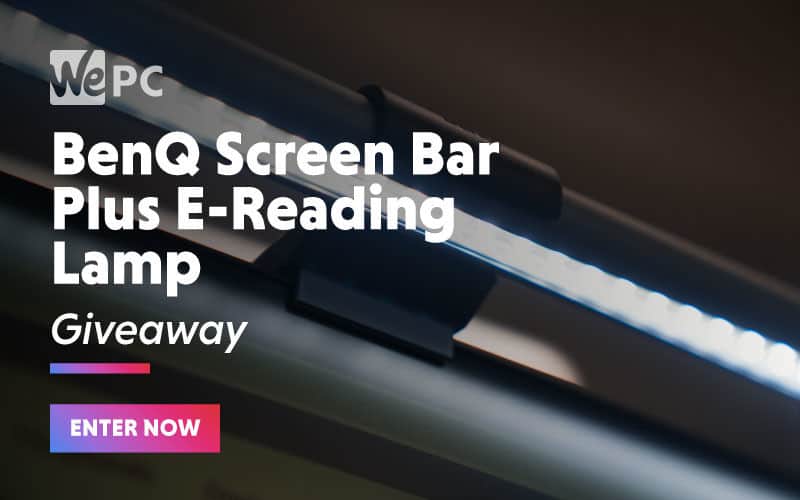 You know we love a good giveaway here at WePC, and as one ends, another one must begin!
This time, we're giving away a BenQ Screen Bar Plus e-Reading LED Lamp to one of our lucky readers. When we first got this lamp to review, we weren't really expecting great things – it is a lamp, after all. But, after using it for a few days, all of our review team fell in love.  Both Will and I have them on our desks and I'm just waiting for the day that someone tries to steal it from me.
If you want to be in with a chance of winning, then all you have to do is answer the question below and join our mailing list! But, that's not all. If you want to improve your chances of winning, there are a bunch of extra ways to enter as well.
The giveaway is open internationally and will end on December 24th with the winner being announced between Christmas and New Year, and the prize shipping out to them in 2020. Please be aware that we cannot announce the winner publicly until they have responded to us due to data protection laws.
Update! We have extended our giveaway! 
The giveaway will now close on January 1st, 2020, and the winner announced on January 2nd.
BenQ Screen Bar Plus e-Reading LED Lamp Giveaway