Microsoft's Halo is one of the biggest series in gaming, with all eyes on the upcoming announcement of Halo Infinite. But perhaps just as intriguing is Microsoft's attempt to revitalize the legacy of the series. Join us as we take a look back on how long it's taken, and what you can expect from this new rerelease of the classic game.
Halo 3's Road To PC
Halo 3 was originally released for the Xbox 360 back in 2007, where it remained until Microsoft decided to bundle all the mainline games together for a comprehensive series collection for their new upcoming console. The Master Chief Collection originally came out only on Xbox One in 2014, serving as a collection of all the prior games in the series updated with improved visuals and performance. It was plagued with a host of technical issues, big and small, with some of the biggest problems being tied to the stability of the multiplayer experience. There were a few updates to attempt to minimize these issues, but it didn't rise to the level of polish that you'd expect from a major games publisher's flagship series, at least not until much later.
Then in 2018, when going through the process of updating their back catalog games to take advantage of their new upgraded Xbox One X revision of the Xbox One, Microsoft also took the opportunity to finally address the major problems with the games multiplayer code in The Master Chief Collection. Going back and fixing something that players had long given up on generated a lot of goodwill from Halo fans, which was set to continue when they later announced that not only would The Master Chief Collection be coming to PC, but players would be able to buy it from either Microsoft's own Windows App Store or Steam. The updated version from 2018 with all the extra fixes formed the base of the PC version, but they have also done a lot of work implementing PC specific features and functionality into the games.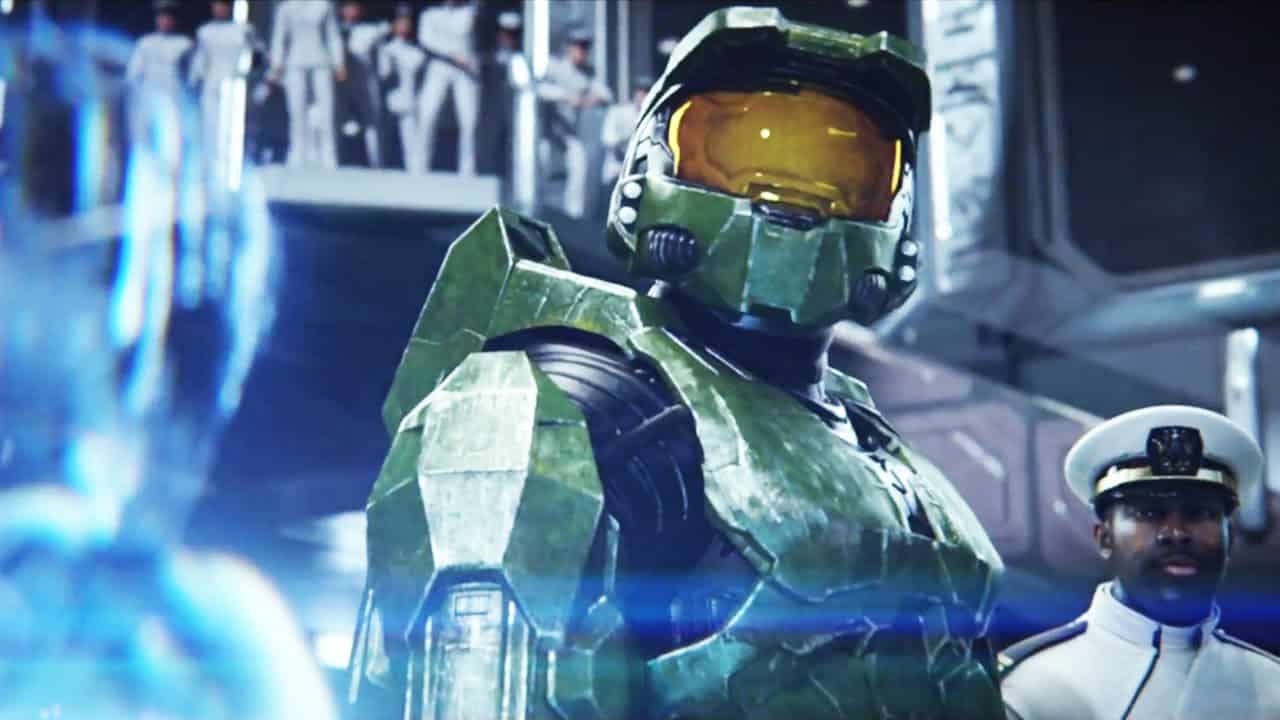 Perhaps in an effort to avoid repeating the technical issues surrounding the original release of The Master Chief Collection, for the PC release, Microsoft decided to roll the games out gradually, giving each entry an extensive beta period before it would be ready for a full release.
We've already seen Halo: Combat Evolved Anniversary and Halo 2: Anniversary release on PC, plus Halo Reach, but for many Halo 3 will be the one they've been waiting for. Technically Halo: Combat Evolved and Halo 2 have already had PC ports years ago, with the Gearbox developed port of the original game released back in 2003, and Halo 2 getting a Windows Vista exclusive port under the Games For Windows Live banner back in 2007. These ports had their own shortcomings but were for the most part serviceable and functional versions of those games, that many people played and enjoyed back in the day. For people who have never played Halo on Xbox, that's where the story ended, since, until these recent releases Halo 2 was the last mainline Halo game on PC.
There had long been rumors of some kind of version of Halo 3 coming to Steam, with files alluding to Halo 3 being found on the Steam backend as early as 2013. Developer Certain Affinity, who have been a support studio on most of the mainline Halo games, was coy when they were asked about their involvement in porting Halo 3 to PC back in 2013, opting to plead the 5th.
@vipespienaar We plead the 5th 🙂

— Certain Affinity (@CertainAffinity) June 24, 2013
For whatever reason, the port from 2013 that appeared to be in the works at some point never surfaced. It's not uncommon for projects to be started and then abandoned when you're looking at corporations like Microsoft, although it sure would be interesting to hear what their thinking was at the time.
What Can We Expect From This New PC Release?
But now after all these years, players on PC can finally Finish The Fight, with the third entry in the series closing out the original trilogy. Developer 343 Industries gave a showcase of the new PC version of Halo 3 in this lengthy live stream if you want a deep dive into the game and the process of developing this new version of it.
Given the age of the game, it's not the most demanding game on modern systems, but it is built to take advantage of powerful current gaming PCs, with support for 4k resolutions, ultrawide support, FOV customization, 7.1 surround sound, and of course full keyboard and mouse support in addition to controller support. Microsoft and the various different teams associated with this project have done the work to make it perform like you'd hope a modern port of this game would.
Where Do Microsoft Stand With PC Gaming, In General, These Days?
Microsoft has for many years made a lot of noise about how they are truly committed to PC gaming. For the longest time that felt like just hot air. By keeping their flagship series away from the PC, they were undermining their own statements. Now with initiatives like Game Pass becoming available on PC, the vast majority of their first-party games coming to Steam, the return of series like Age of Empires and Flight Simulator, it no longer feels like PC gaming is just an afterthought for Microsoft. They've also had PC focused initiatives like Gears Tactics which is currently only on PC, and the Minecraft RTX functionality targeting high-end GPUs on PC. I think they've shown that they can actually deliver on their potential in the area of PC gaming, and I hope that it long continues.
Will you be dipping back into Halo with this new release of the third entry in the series? If you've already played the first two games, you can pick up just Halo 3 at the impulse price point of just $9.99/£6.99, or you can grab the entire Master Chief Collection for $39.99/£29.99. You'll get the currently available games immediately, with the remainder being made available at some point later this year.
One of the strengths of the PC platform is that games can very easily find a second life given the right circumstances. In some cases, this can even be used to revitalize a particular game series. Titanfall 2 eventually made it to Steam, and now it has more players than ever before. I wonder if Microsoft is hoping that one bonus of doing a good job of releasing the prior Halo games on PC will boost the level of interest in the upcoming sequel Halo Infinite. Only time will tell, but in the meantime, we can all enjoy a classic shooter making its way to PC.