Can you play Paralives on a laptop? Paralives laptop requirements
Best laptop for Minecraft 2022
Updated: Apr 21, 2023 8:44 am
Can you play Paralives on a laptop?
Paralives laptop gaming is quite easily accomplished, thanks to the relatively low system requirements of the game; you won't even need what would be classified as a gaming laptop to play it, as many regular, general use laptops will run it – even your classic office laptop will probably suffice for the lower settings and resolutions at least, though something with a dedicated graphics card is still recommended. Have a look below for advice on what sort of hardware is required to run the game at different settings, and some suggestions on affordable laptops you can play Paralives on.
Paralives minimum specifications (desktop)
The system requirements for Paralives listed below are the official ones released by the developer for Windows PC, available to view on the game's Steam page. These are more geared for desktop users; typically the CPU & GPU of gaming laptops are relatively underpowered so it's always advisable to go one SKU up when thinking about what's needed to play the game on a laptop. Still – even one model up from these specs is very reasonable for a game releasing in 2022. For more detail on the desktop requirements, read our Paralives system requirements page.
CPU : 2.3 GHz Intel i3 or comparable
RAM : 6 GB RAM
GPU / Video Card : DirectX 10 compliant graphics card
Storage : 10 GB
Operating System : Windows 7, Windows 8, Windows 10
What's the best Paralives gaming laptop for 1080p on high settings?
If you want to play Paralives at 1080p on the highest settings possible graphical settings, with smooth performance then you can pick up a gaming laptop for $700 (or slightly over) which will easily be able to do so. Our primary pick is the Acer Nitro AN515 Gaming Laptop with Intel Core i5-9300H CPU and Nvidia GeForce GTX 1650 GPU, although the HP Pavilion gaming laptop with the same CPU and GPU is a solid alternative. Both these gaming laptops have a max refresh rate of 60Hz: capping the effective FPS you can enjoy whilst gaming to 60FPS. 60Hz isn't a problem for a slow-paced, top-down management title like Paralives really (this is what the PlayStation 4 and Xbox One were limited to after all), but if you're after something that you can also dabble in some first-person shooter gameplay with, then consider forking out slightly more for the 120Hz Lenovo Legion 5 2020 version (listed below).
Acer Nitro AN515 Gaming Laptop
Intel Core i5-9300H / i5-10300H
NVIDIA GeForce GTX 1650 / RTX 3050
Lenovo Legion 5, 2020 (GTX 1650 Ti, Ryzen 7 4600H)
What's the best Paralives gaming laptop for 1440p & 4K resolution?
Paralives laptop for 1440p gaming
The majority of QHD / 1440p laptops (i.e. those that have displays that support this resolution natively) are much more powerful than what you'll need to run Paralives based on the system requirements. You can always play the game on a 1080p native display laptop (such as the ones above) and turn up the in-game resolution, however this will lead to an image with smaller details, which you may not want in particular on a 15-inch laptop display. If you really want a 1440p native laptop and don't mind spending the extra money for the powerful internal components, then the HP Victus 16 is one of the cheapest QHD laptops out there (be sure you don't get the 1080p one by mistake though).
Paralives laptop for 4K gaming
We're not going to list a native UHD / 4K laptop for Paralives here, as frankly, any you get would be ridiculous overkill for a game like this – you'd be better buying a cheaper 17-inch 1080p laptop like the MSI GF75 Thin and turning the in-game resolution settings up to 4K. Still, if you want to know more about what native 4K laptops there are on the market, have a read of our best 4K laptop guide.
HP Victus 16 (RTX 3060, 1440p, 165Hz)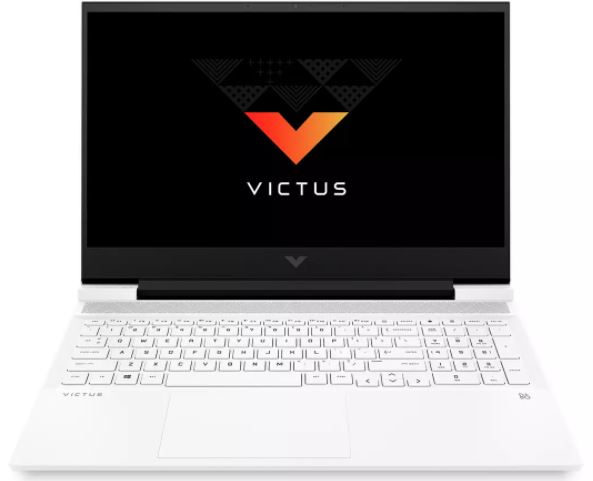 NVIDIA GeForce RTX 3060 (6GB) 90-95W
Final Word
We hope this guide has helped you answer the question 'Can you play Paralives on a laptop?' (most definitely) and help you find the best Paralives laptop for your needs and budget. Why not check out our other gaming laptop articles and price guides, including our best gaming laptop guide.
Best gaming laptop for Paralives FAQs
What can I play Paralives on?
You can play Paralives on Windows PC or laptop devices, or on MacOS computers. The game is not yet due to be released on consoles.
Can you play Paralives on a Macbook?
Yes – Paralives is compatible with MacBooks, assuming they meet the minimum system requirements to run the game.
---