First look at the new Corsair Dominator Platinum RGB DDR5 RAM
We finally get our hands on the new Dominator DDR5 memory, taking a closer look at the specifications, with performance to follow soon
Updated: Oct 27, 2021 5:00 pm
DDR5 Memory has been highly anticipated for years now, promising us next-gen speeds, lower voltages, and more efficiency. This new chapter for RAM coincides with Intel's Alder Lake launch and the brand new Z690 motherboard, giving enthusiasts some very exciting times ahead.
We are planning to do all our obvious benchmark testing, from a wide selection of games to your standard synthetics to see how what performance increases DDR5 can bring, along with DDR4 Vs DDR5 too. As more kits become available we can then start testing the various speeds and their impact on setups.
Corsair was kind enough to send over the new DDR5 Dominator kit and it looks as fabulous as the previous version, however, what is important is beneath the bonnet. We've got it in our hands but the time has come to put this memory through its paces and see what DDR5 has to offer.
The embargo for benchmark data lifts on November 4, so there is still a bit of time to wait but we are very excited to see what this new generation of hardware can bring to the gaming market.
Corsair Dominator Platinum RGB DDR5 Specifications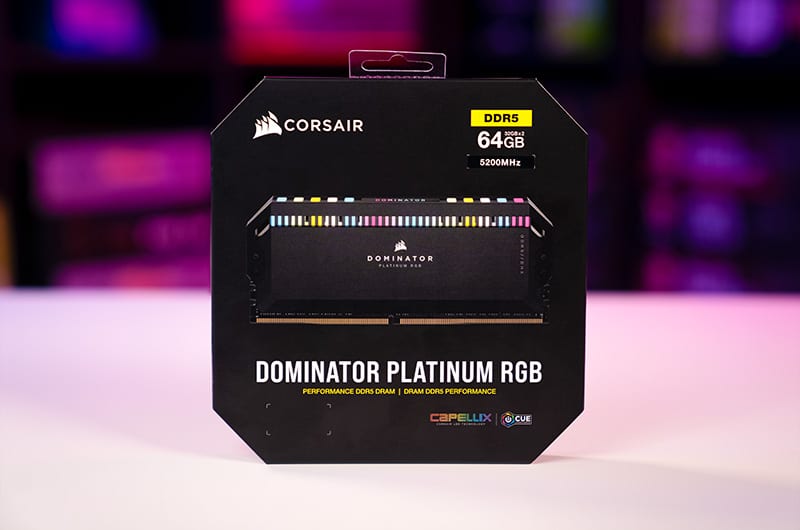 Data Rate: 5200MHz
Capacity: 64GB (2 x 32GB)
Timings: 38-38-38-84
Voltage: 1.25
Version: 3.43.01
---