PS5 VRR support is coming to Call of Duty: Vanguard, Deathloop, & 13 more games
A long time coming, the PS5 is about to receive VRR
Updated: Apr 26, 2022 3:00 pm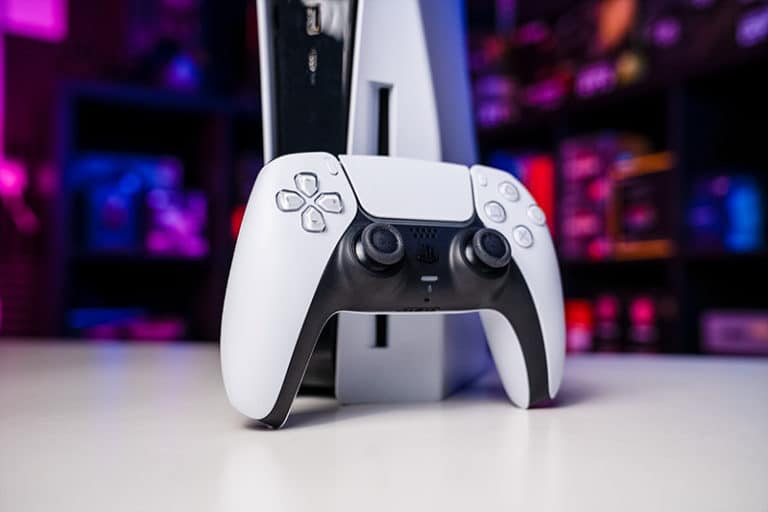 Sony announced the addition of VRR to the PS5 over a month ago, giving those who use HDMI 2.1 monitors/ TVs the option to flick it on. The variable refresh rate support will roll out this week and allow those with compatible devices to dynamically sync their display's refresh rate to the PS5's FPS output. The technology has been on the Xbox consoles since April 2018 but better late than never.
Over the coming weeks, 15 PS5 titles will receive the game support patch. The patch will enhance visual performance, eliminating any screen tear/ artifacts during gameplay. VRR generally makes gaming a smoother experience, with crisp graphics and seamless rendering between scenes.
Games receiving PS5 VRR support:
Astro's Playroom
Call of Duty: Vanguard
Call of Duty: Black Ops Cold War
Deathloop
Destiny 2
Devil May Cry 5 Special Edition
DIRT 5
Godfall
Marvel's Spider-Man Remastered
Marvel's Spider-Man: Miles Morales
Ratchet & Clank: Rift Apart
Resident Evil Village
Tiny Tina's Wonderlands
Tom Clancy's Rainbow Six Siege
Tribes of Midgard
The incoming update for the PS5 will require an internet connection upon release. Once installed, VRR will be automatically enabled for the supported games above, if your PS5 is connected to an HDMI 2.1 VRR-compatible device.
Users can turn off VRR under the "Screen and Video" tab in your system settings.
An additional, interesting feature of this update is the ability to turn the VRR technology on with games that do not offer support. In some instances, this could improve the video quality of some games but could also result in some unexpected/ unwanted effects. You can always turn it off again if this were the case, so no biggie.

Many felt this feature should have featured in the PS5 from launch and it is a bit frustrating that only some titles will support the new feature outright, with more sure to follow. Regardless, for those that have patiently waited, it is finally here, and with it comes enhanced gameplay.
What else is coming in this update?
Along with VRR, the PS5 is getting a new voice command feature. This would be a welcomed change to the current UI, which is often regarded as a bit, well, difficult (sometimes). The commands will allow users to open everything from games to applications and can be used with the DualSense controller.
Voice chat for the PS4 and PS5 will be improved. Sony looks to enhance its chat systems, with the update including:
Open and Closed Parties (PS5 & PS4)
Voice chat reporting feature (PS5)
Share Play accessible from voice chat menu (PS5)
Voice chat volume adjustment per-player (PS4)
Voice chats renamed to 'Parties' (PS5)
You can now create parties on the PS App
Additional updates to the PS5 include:
Filtering games by genre
Pinning items to your 'Home' menu
Increased number of apps available on the 'Home' menu
Trophy UI update
'Share Screen' accessible from the 'Create' menu
More languages added to the 'Screen Reader' feature (Russian, Arabic, Dutch, Brazilian Portuguese, Polish, and Korean.)
Mono Audio for headphones
Dark Mode and Screen Reader languages added to PS Remote Play
---