PS5 VRR 'On the horizon' & improvements in Playstation 5 system update
Users finally get an update on VRR for PS5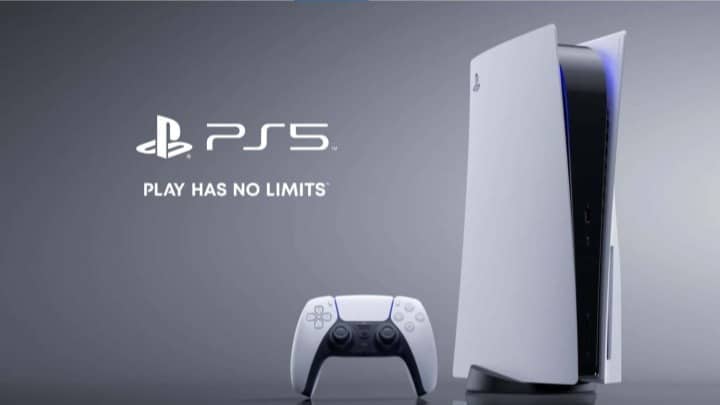 Sony has today announced that the PS4 and PS5 will be getting a new firmware update which includes a few much-requested updates to the feature sets of both consoles, including an update on PS5 VRR. The last time we saw a PS5 firmware update, we were disappointed to not see any mention of the promised Variable Refresh Rate mode that's already shipped with rival console Xbox Series X and Xbox Series S. But, it's unfortunately not included in today's update, though Sony does have more news to share on that front. Additionally, it's good to see that Sony is still rolling out updates for the Playstation 4, but the added functionality in this update is fairly minimal, and probably only done to ensure parity across Playstation's online services rather than being an update for the PS4 in earnest.
PS5 VRR support 'On the horizon'
For users who were looking for PS5 VRR support, which adds a variable refresh rate option for whose using HDMI 2.1 devices such as a TV or Monitor, Sony has been touting this as a feature that will be added to the Playstation 5 since its reveal, and with an HDMI 2.1 port on the console itself, many hoped that it would ship with this mode. Unfortunately, this did not turn out to be the case, meaning that users with TVs like the LG C2 were left out in the dust when it comes to getting a smoother gameplay experience. Now, Sony is saying that VRR support is 'on the horizon' in their latest post, touting that the feature will enhance 'Visual performance for PS5 games by minimizing or eliminating visual artifacts, such as frame pacing issues and screen tearing'. They also promise that previously-released PS5 titles will be able to be optimized for VRR through patches and that games would be including VRR on launch, which they state is 'on the horizon'
However, this is again a feature that really should have been on the console when it originally launched. Only certain games will be able to make use of VRR. But, Sony is again coming to the rescue with an additional option that will allow you to enable the feature on 'unsupported' titles, similarly to how their PS4 Pro improvements could enhance the framerates of titles that have not been specifically optimized for the console itself. However, they have also stated that this may enhance some titles but might also introduce bugs such as unexpected visual effects. This option can be disabled in the PS5's 'Video Output' menu when it finally launches.

Sony also states that performance while using VRR will also depend on the type of display you are using, but honestly, many of the HDMI 2.1 enabled devices that we've tested are great and are all worth a look if you want to prepare yourself for this impending update.
Lastly, sony had also stated that they will have more information to share about VRR as the feature gets closer to a public release. This is a pretty big deal for Sony, so they will most likely do a wider post and showcase for the feature as it releases. VRR is something that might be a bit difficult to show off on a stream, but if our calendars are correct, we might see it launch over the summer, and be prepared for any titles that might release over the holiday season.
Playstation 5 gets voice command features
The changes for the PS5 include the console getting Voice Command features rolled out in the US and UK. These commands will be able to be used to open games, applications, and ability to control media playback using their voice. This can be used with the Dualsense controller and is unfortunately only available in English for now. Regardless, it's a promising accessibility update and should take some of the pain away from navigating through the Playstation 5's frankly messy UI. This has been in beta for a little while now, and you can use it simply by updating to the latest firmware, then heading over to the Settings menu and doing the following:
Enable Voice Command (Preview) in Settings
Say 'Hey, Playstation!' and then input your command such as finding a game, opening an app or setting, or controlling media playback.
Sony says that they will be taking additional feedback on the feature as users begin to use it widely. If you want to have your say, just head over to this page.
Various party and voice chat improvements
Sony has also given us a couple of updates with regards to party and voice chat in the latest update across both consoles, which are as follows:
Open and Closed Parties (PS5 & PS4)
Voice chat reporting feature (PS5)
Share Play accessible from voice chat menu (PS5)
Voice chat volume adjustment per-player (PS4)
Voice chats renamed to 'Parties' (PS5)
You can now create parties on the PS App
This seems to be Sony still playing catch up with Microsoft's excellent and robust party-chat systems which have been excellent since the Xbox 360 and PS3 era, where Microsoft pulled ahead thanks to the forward-thinking Xbox Live service. It's great that Sony is beginning to take notice of their shortcomings in the online elements of their console, but we just wish that these changes came sooner, rather than now.
Additional updates for PS5
There is a litany of additions to the PS5's UI, which are pretty minor, but these small changes all add up to shake up the PS5's fairly rusty and barebones UI at launch, with additions to the following:
Filtering games by genre
Pinning items to your 'Home' menu
Increased number of apps available on the 'Home' menu
Trophy UI update
'Share Screen' accessible from the 'Create' menu
More languages added to the 'Screen Reader' feature (Russian, Arabic, Dutch, Brazilian Portuguese, Polish, and Korean.)
Mono Audio for headphones
Dark Mode and Screen Reader languages added to PS Remote Play

Still looking to get your hands on a PS5? Check out our restock hub.

---