The GSP 600 is a very highly regarded gaming headset, with fantastic audio fidelity on both the audio playback and on the built-in microphone. As a partnership between EPOS and Sennheiser, both audio expect companies under the same corporate umbrella, it's got a very high-quality design, a visually appealing understated aesthetic, and fantastic audio performance. In our review, Charlie reached the following conclusion:
"Despite the minor flaws this headset comes burdened with, it's safe to say my overall impression was a positive one. The sound was definitely the highlight of the GSP 600, bringing fantastic levels of immersion and realism to the table.

That being said, that wasn't the only positive. With quality materials used throughout the headset's design, the German-engineered headset is one of the best in terms of construction and longevity."
Be sure to check out the full review for a more detailed breakdown of how it performed for us. These headsets are compatible with any device that outputs audio over 3.5mm, including PC, Mac, Xbox, PlayStation and Switch.
If you liked this headset on paper, but the Black with Red highlights color scheme didn't suit your tastes, you're in luck, because they have just released a pair of new color combinations that may be more to your liking.
Available today is the GSP 601 and GSP 602. These are functionally identical to the GSP 600, with the only difference being the use of colors in the headband and earpads.
The GSP 601 features a black and white design, with removable copper-colored sideplates. Whereas the GSP 202 is black and navy blue, with brandy-colored earpads. These are some fairly classy color choices, and not at all like some of the more garish and ostentatious designs that certain manufacturers seem to go for.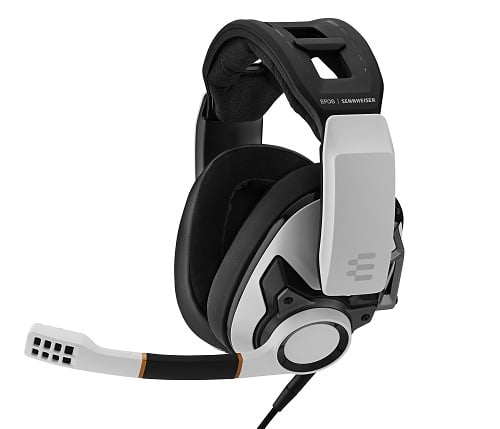 Perhaps the color scheme isn't the most important factor determining which gaming headset you go for, but it's not entirely unimportant either. Have these redesigns convinced you to check out this particular headset? Let us know in the comments. If this one isn't for you, be sure to check out our in depth guide to the best gaming headsets available today.