Best Keyboard Wrist Rest 2022
We Take a Look At The Best Wrist Rests For Keyboards Available On The Market And Ask: Do You Need One?
Updated: Mar 15, 2022 11:00 am
As more and more of us are spending our days working and playing in front of our computers, there is an increasing awareness of the detrimental effects this may be having on our bodies; after all, humans didn't evolve to sit down at a desk 8-12+ hours every day!
One key area of concern in the potential for Tendinitis and/or Carpal Tunnel Syndrome from the unnatural pressure and strain we put on our wrists and hands whilst typing away at a keyboard all day. The strain/support on your wrists can also have a knock on effect on the rest of your body, leading to shoulder or back pain. Keyboard wrist rests are one solution to this problem and we're going to take a look at the best currently available and where you can buy them, whilst going over the things you should consider when buying a keyboard wrist rest.
Our Top Picks
01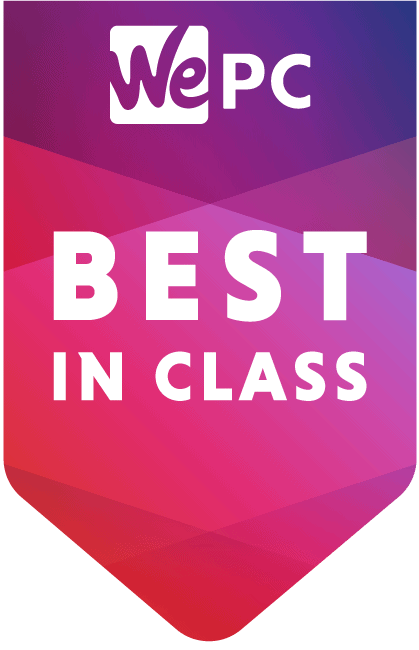 Best Keyboard Wrist Rest
HyperX HX-WR Wrist Rest
02
Best Keyboard Wrist Rest
Glorious Gaming Wrist Rest
03
Best Keyboard Wrist Rest
BRILA Upgraded Ergonomic Keyboard and Mouse Wrist Rest
Do You Need a Keyboard Wrist Rest?
Ultimately a keyboard wrist rest is only worthwhile if it facilitates a correct, neutral typing posture beyond which you can achieve by other, cheaper, means. If you are able to work comfortably for lengthy periods whilst experiencing no discomfort, then a keyboard wrist rest would not only be superfluous, but possibly could be detrimental to your health as it might lead to you adopting a wrist alignment that's worse for you than your current one.
Even if your current typing posture is causing you issues, the first port of call is to make sure you are doing everything else right before buying anything. Is your chair set up correctly to offer sufficient lumber and neck support? Are the heights of the chair and the arm rests set up as best they can be to reduce the pressure on your wrists, whilst enabling you to look at your computer screen without straining your neck? (Also consider modifying the height of your monitor itself).
As is often the case, the best way to see if a Keyboard Wrist Rest is right for you is to try some out for a day. Even if the ones you test are different models/size/shapes to what suit you, you should be able to get an idea as to whether some sort of wrist rest (just flatter/more angled/raised/lowered) might help you or not.
You may find that an ergonomic keyboard is a better solution for you and your needs, similarly an ergonomic mouse, or perhaps a gaming chair with full posture support. Whilst gaming chairs in particular can be pricey, really you are investing in your future health. I'm a fairly frugal individual, some might say a skinflint, a penny-pincher, or even a miser, but even I'd rather splash out several hundred dollars now than spend many more times this on physiotherapy when I'm older to rescue my ruined back!
Things To Consider
Dimensions & Aesthetics
The size and shape of a keyboard wrist rest determines both how supportive it is and also how it looks on your desk. Differing heights and angles support your wrist differently, and suit different keyboard types, seating postures, and body types. You may also want to get a wrist rest that matches the dimensions of your keyboard. Beyond its size, the colour of the wrist rest and generally how it looks might be of concern to you, if you've spent a lot of money on a nice looking computer and desk.
Materials
The two main types of material used to build the cushioned part of keyboard wrist rests are gel or foam (either memory foam or standard). There is often (though not always) a covering of a different material over the top of the cushion, which may or may not be detachable. The materials used to construct the wrist rest typically have a big influence on many of the other considerations listed below. More subjectively, different people like the feel of different materials on their skin.
Grip
Different materials obviously have different levels of grip and some can become slippery when sweaty. Some wrist rests come with anti-slip designs/textures on to prevent this from happening even on easy-wipe materials. Additionally the grip between the wrist rest and the desk must also be considered.
Ease Of Cleaning
Generally foam and fabric wrist rests suffer in this area compared to gel, unless they have covers with easily wipeable materials, or those which can be removed and washed. If you're cursed with sweatier hands/wrists or are just working in a hot environment then this is something that should be considered.
How Easily It Warms Up
Related to the above, some wrist rests are cooler than others and this is chiefly governed by the material they're made out of (how breathable it is etc.) foam rests tend to be prone to heating up for example, though there are exceptions to this. The design of the product also factors into cooling: some wrist rests come with ventilation channels and other design features to maximise breathability and cooling when resting against your skin.
Durability
The material and build quality both factor in how long your wrist rest will last before you have to throw it out. If it's not easily cleanable and suffers from a build up of absorbed sweat and grime then you may end up having to bin your wrist rest earlier than you'd like when it starts to turn sour. Conversely, if you can remove and wash the cover of your wrist rest, this might lead to it wearing out over time with repeated washings.
Additional Mouse Wrist Wrest?
Some Keyboard wrist rests come bundled with mouse wrist rests as well. If you're looking to pick up both then a matching design or bigger overall saving might sway you to pick up a keyboard wrist rest with a mouse rest included.
How We Choose
In all our "best of" lists we generally try and pick a selection that covers all needs and budgets. Even for a product like keyboard wrist rests, there are many different types and models and variations available on the market for different price points – our job is to do all the digging so you don't have to.
For each product we list we go through and compare the specifications of each product, look at customer reviews, and test the products ourselves. We list the pros and cons of each product and any points we think are notably about them.
At WePC all of our reviews are completely impartial and independent. As genuine computer and gaming enthusiasts we strive to always recommend the best products for your needs and budgets, not just the product that costs the most!
The Best Keyboard Wrist Rest
In-depth Review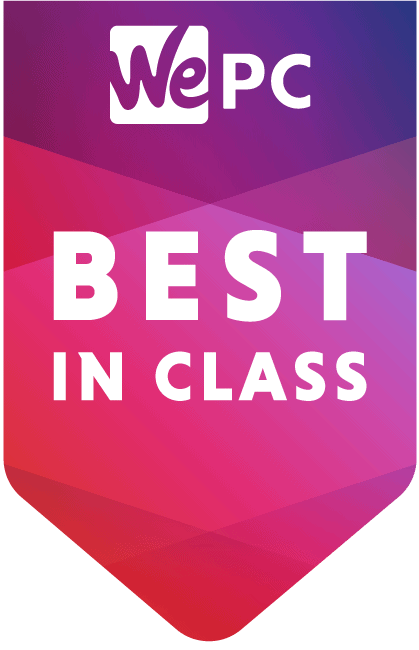 01
Best Keyboard Wrist Rest
HyperX HX-WR Wrist Rest
Dimensions
8.8cm x 45.7cm x 2.2cm
Material
Gel and Memory Foam
PROS
Quality build
Anti-slip base
Cooling gel memory foam prevents overheating
CONS
Non-removable cover may stretch over time
Compared to many of its competitors, the HyperX HX-WR wrist rest is more durable and of a higher build quality, with anti-fray stitching around the base. The caveat to this is that after months of use some customers have reported the fabric cover stretching out a bit and becoming slightly loose, and as the cover is stitched on it cannot be removed or replaced. This however is more or less the only drawback of this wrist rest. The "cool gel memory foam" combines the best features of gel with foam, namely that it remains cool and reduces sweat from your palms/wrist after prolonged use, but has the comfort and malleability that typify memory foam products. The anti-slip grip on the base is effective and keeps a sturdy hold on your desk whilst typing.
02
Best Keyboard Wrist Rest
Glorious Gaming Wrist Rest
Dimensions
17.5" x 4" x 1"
PROS
Quality build
Anti-slip base
CONS
May be overly firm for some users until broken-in
Branding may not be to everyone's taste
Of a similar build quality to the HyperX, this foam-filled keyboard wrist rest loses out on the top spot due to not having the same cool-gel feature as its competitor. Several users have reported that the rest can be stiff at first until its received some use, and even then it may be a little firm for some tastes. The 'PC Gaming Race' part of the logo equally is something that might turn people off, but besides that the fabric-covered rest is fairly understated and the anti-slip base provides good grip.
03
Best Keyboard Wrist Rest
BRILA Upgraded Ergonomic Keyboard and Mouse Wrist Rest
Dimensions
17.7" x 3" x 0.9"
PROS
More durable than most other foam keyboard rests
Comes with Mouse Wrist Rest
CONS
May be too steeply angled for some, especially when gaming
Aesthetic may not be to everyone's taste
Though this foam wrist rest has no cover on it, unlike similar designs it is of a tougher construction that does not suffer from the same level of disintegration you'd normally expect to see. Overall the rest is quite firm so if you're looking for a softer foam rest, look elsewhere. Additionally many have reported that the particularly steep angle of the rest does not work for them, particularly in gaming, though again this is down to personal preference and your wider seating positioning etc. One bonus that shouldn't be overlooked is you also get a matching mouse wrist rest as well bundled in for the same price, which could be a deal breaker if you're looking for both.
04
Glorious Gaming Wooden Wrist Rest
Dimensions
14" x 4" x 0.75"
PROS
Quality build and finish
Easy to clean
Durable
CONS
Hard wrist rests aren't for everyone
This wooden wrist rest comes in onyx (black) or golden oak (as pictured) colours and, given the material its made of, is easily wipeable. The build quality and finish of the wood is very nice and as the 'PC Gaming Race' bit of the logo is absent on this, if you're fine with a wavy haired bearded man in the bottom corner, the overall appearance is quite tasteful. Ultimately whether or not this rest suits you is down to whether hard surface wrist rests are comfortable or not for you, which can only be judged by testing one yourself really. The rubberised grip on either side of the bottom of the rest provides as much purchase as you'd need.
Final Word
So there you have it. This has been our rundown of the best keyboard wrist rests currently available on the market. We will be refreshing this page to take account of new products as and when they come out. Happy typing!
---