Best Ergonomic Keyboard in 2023
We find the best ergonomic keyboard to bring you extra comfort.
Updated: Jan 3, 2023 2:47 pm
Whether you're gaming or (reluctantly) using your PC for work, given that most of us spend the majority of our time sitting at a computer, having the ability to use an ergonomic keyboard is a huge plus. Although they've been around for a long time now, ergonomic keyboards designed with comfort in mind are now better than ever and offer more than just a leisurely way to type.
But how do you find the perfect keyboard for you? What do you need to look for in a keyboard? What makes it ergonomic?. There are often hundreds of options to choose from, each insisting it is the best. It can be overwhelming at first when you load up your favorite shopping site, especially if you don't know what to look for.
Here at WePC, let us reduce some of the stress that comes with shopping for a new product. Today, we'll take a look at some of the best ergonomic keyboards currently available, what makes them great, and some of their shortfalls.
Our Top Picks
01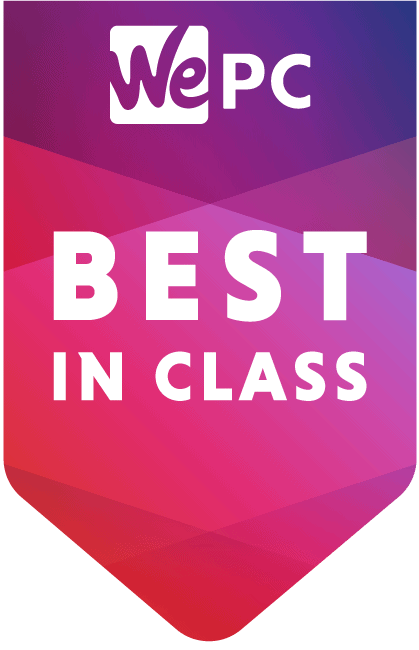 The Best Ergonomic Keyboard
Kinesis Freestyle Pro
02
The Next Best Ergonomic Keyboard
Logitech Ergo K860
03
The Best Natural-Feel Ergonomic Keyboard
Microsoft Sculpt
How We Choose
To make things easier for our readers, we aim to take away the stress of choosing the perfect product for your needs. To do this, we conduct countless hours of product research and in-house performance testing to offer you a full and honest picture.
We know that not everyone buying a new keyboard knows every little thing about them so we also make sure to cut down on some of the jargon you'll see on product listings so that you'll know exactly what you're buying when you compare items.
Once we have done all this, we create buyer's guides just like this one to spotlight the products that we believe deserve to be considered the best.
How We Test
A huge part of our selection process when looking for the best products is how we test them. When testing, we have a strict criteria of things we look at before we can even think about recommending a product.
These products have to show excellent performance under long term use and we back this up by comparing our findings with hundreds of online user reviews, so it's never simply one person's opinion. When we look at some of the things that make products great, build quality, price, efficiency, and performance all play a key part.
In the case of keyboards, we also look at the type of keyboard it is, the switches it uses, the battery life if it is wireless and any other stand-out features such as ergonomic wrist supports or RGB functionality.
Only by doing this can you be safe in the knowledge that the products we recommend are truly worthy of your money.
Things To Consider
What Budget Should I Set For An Ergonomic Keyboard?
One of the most important parts of buying a new keyboard is, of course, the price. Not everybody can afford to splash out on the best tech available, and yet more prefer to put their money towards faster tech inside the PC, but that's not to say that there aren't any good budget options available for those who want a quality keyboard to match.
As many offices around the world now provide ergonomic keyboards for their staff, prices have tumbled. In our research for this article, we found that at the top of the range you could be looking to spend around $130 for a big name and the best features.
At the bottom end of the price spectrum, you can still get great quality ergonomic keyboards for as little as $30-50. While these may not have all the features that a top Microsoft keyboard would offer, they still keep ergonomics at their very core.
Wireless Vs. Wired
If you're looking for a little bit more flexibility in your computer setup, having a wireless keyboard can often go a long way. You'll be able to easily move it from desk to desk as well as get rid of any of those trailing wires that can start to become an issue – especially if you use a standing desk.
Some keyboards will offer both a wired and wireless version but it's worth noting that the wireless version will often drive up the price quite significantly. If you're not desperate for that extra bit of functionality or are perhaps worried about battery life, it's not a bad option to stick with a wired keyboard.
Switch Types
The type of switch a keyboard has can have a huge impact on how it feels to use each day. There are two main styles of switches that keyboards offer – mechanical and membrane, each with their own distinct style.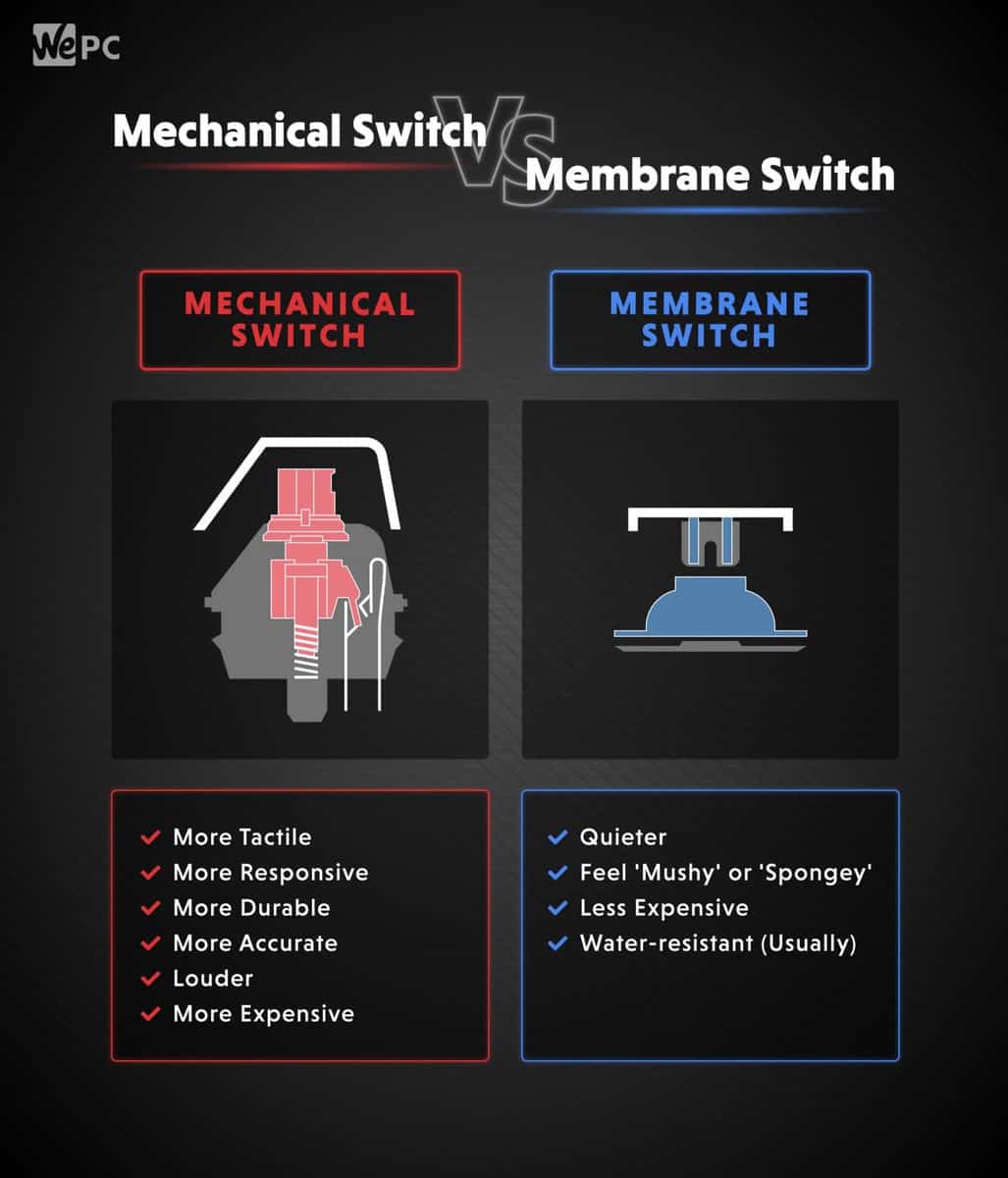 Membrane switches are generally found on cheaper models of keyboard and offer a typing experience that you are no doubt already familiar with. In these models, the keys push down on a plastic or rubber membrane to register keystrokes. However, many people dislike the feel of a membrane keyboard due to the keys feeling "squishy" at times.
A mechanical keyboard offers a more tactile response through its keys which is something that is important in both gaming and typing. There are also a wide range of switches available ranging from silent, clicky, linear, heavy, and light. Some of these are better for typing whereas others are more suited to gaming and your choice will mainly come down to personal preference. Mechanical switches are also more durable than their membrane counterparts which makes them worth it for those looking for a long-lasting product.
Size
Keyboards can come in all shapes and sizes, and while some ergonomic keyboards may be curved to give a more natural typing position there are generally only a few main sizes keyboards come in.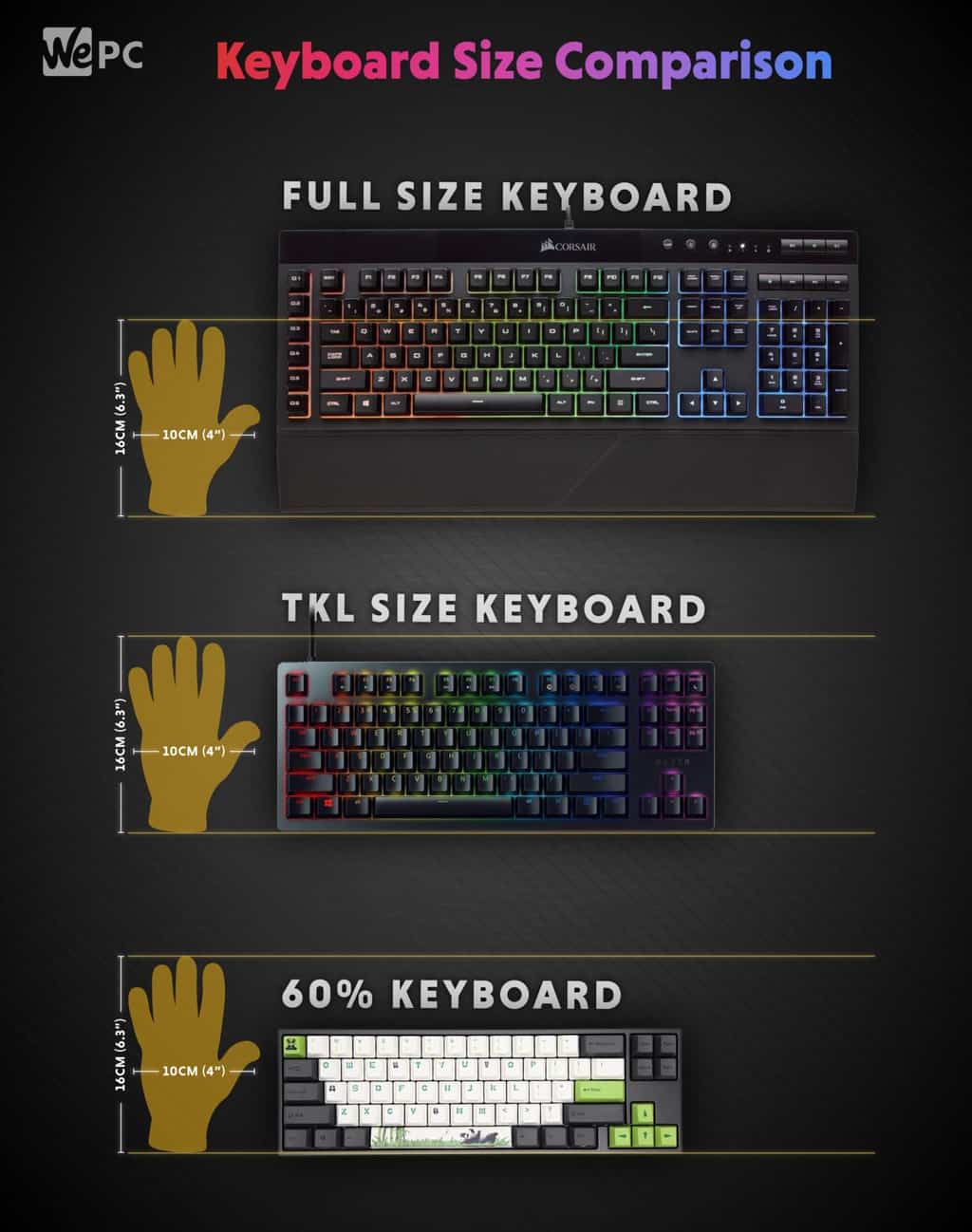 The main size you'll find keyboards in is the standard 'full size'. These will have all of the keys you are used to seeing on a keyboard and often include a set of media keys as well. The next step down is TKL keyboards or 'tenkeyless'. These keyboards don't include the num-pad and are a great way to save a bit of space.
Further down the scale are 60% keyboards which usually only have the most essential of keys. These are usually a little bit cramped compared to a conventional keyboard and can be a bit tricky to type on.
Smaller keyboards aren't often the most ergonomically friendly of products, as bunching the keys together has an inevitable impact on your typing or gaming posture, so it's definitely a factor worth taking into account.
Extra Features
If you choose to spend a bit extra on your keyboard you can often pick up a few extra features. We've already discussed the benefits of wireless technology, but other great features that you can choose from include ergonomic wrist rests, backlighting, and even USB pass-through technology.
Some of these features will cost a bit more than others which is why it's important to always have an in-depth look at whatever keyboard you're thinking of purchasing. Gaming keyboards, in particular, tend to have even more additional features which can include custom key-caps, customizable RGB lighting, and even programmable macro keys.
The The Best Ergonomic Keyboards
In-depth Review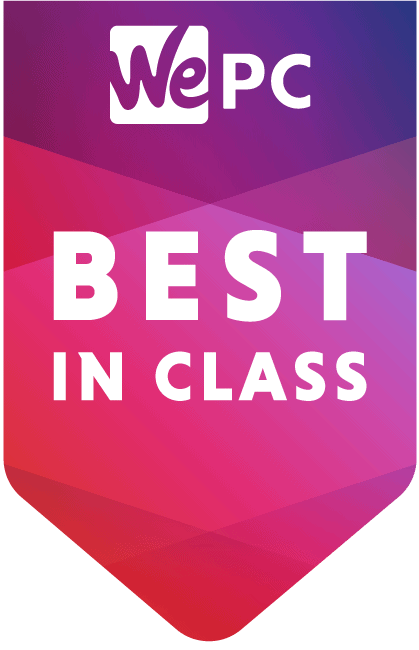 01
The Best Ergonomic Keyboard
Kinesis Freestyle Pro
Size
TKL, 394 x 184 x 32 mm
Switch
Mechanical, Cherry Mx Red / Cherry MX Brown
Connection Type
Wired, 1.8 m cable length
PROS
Choice of mechanical switches
Split design
CONS
No num-pad or wrist support
This is a bit of a strange one to start off with, instead of going with a curved or raised design, the Kinesis Freestyle Pro opts to just split the keyboard straight down the middle and let the user find the comfiest position. This is great for those who want the most adjustability – although you are still tied down by the cable connecting the two pieces.
This keyboard is also the only wired variant to make our list. Paired with the fact that this keyboard is mechanical, this makes it the most suited to gaming as part of an ergonomic setup.
The switches on this keyboard are what really make it special, you'll have the choice of either a set of Cherry Mx Red or Cherry Mx Brown switches when you purchase this keyboard. These mechanical switches are favored by those who do a lot of typing and gaming and for good reason. The faster response time, tactile feedback, and impressive levels of durability make these switches attractive options.
This does help to drive up the price of the keyboard, however. In fact, this is one of the most expensive ergonomic keyboards on our list today and it sadly does fall short in a few key areas. One example of this is that there isn't a numeric pad due to the small size of this keyboard. You can pick one up separately, but you'll have to pay even more.
There also isn't a wrist support included with this keyboard which is a shame. Although you can use your own, you're going to struggle to find one that splits into two pieces to accommodate your new desk layout.
02
The Next Best Ergonomic Keyboard
Logitech Ergo K860
Size
Full size, 456 x 233 x 48 mm
PROS
Curved ergonomic design
Wireless
On the more premium side of things, the Logitech Ergo K860 is a great quality keyboard that makes use of a curve down the center for its ergonomics. The aim of this is to allow users to type with better posture, less strain, and more support.
Due to the curved design, this keyboard makes use of a split key setup that may take some getting used to. There is also a wrist support included that includes three separate layers to provide comfort and support.
This is a well made and sturdy keyboard and there's no fear that the curve may become damaged any time soon. The only worry we have is the wear and tear on the wrist support as it isn't detachable in this model.
One of the downsides to many of these keyboards is the fact that they aren't backlit. Even though this isn't something you'd need in an office environment, it does allow for a level of flexibility for other uses. This does improve the battery life of the keyboard though which is always a positive, especially as this keyboard can only be powered by batteries. There's no option to charge it from a socket.
03
The Best Natural-Feel Ergonomic Keyboard
Microsoft Sculpt
Size
Full size (separate num-pad), 392 x 228 x 36 mm
PROS
Reverse tilt ergonomics
Thumb slots
Another great keyboard that is geared more towards office use is the Microsoft Sculpt. This keyboard has an interesting reverse incline that encourages the user into a more natural typing position, thereby relieving pressure from the wrist.
This is technically a full-sized keyboard but the numeric pad is separate from the main keyboard. This means that you'll be able to place it wherever you wish, or simply store it away if you decide not to use it.
The main draw here is definitely the ergonomics with the reverse incline and domed design taking center stage. This is a well-built keyboard too and although it is mainly plastic, it doesn't suffer from any flexing and doesn't feel like it will fall apart any time soon.
Some may dislike the use of scissor switches for the keys but these play a crucial part in keeping the keyboard both lightweight and slim. There are also some media hotkeys on this keyboard but they are hidden on the function keys which may frustrate those used to desktop keyboards – but those used to laptops will feel right at home.
Finally, although this keyboard is wireless, it still relies on the use of AAA batteries to draw its power. Now, while these won't be running out any time soon, for this price we'd have at least hoped for the option to plug it in to charge.
04
The Best Budget Ergonomic Keyboard
Logitech K350
Size
Full size, 480 x 251 x 74 mm
PROS
Programmable keys
Media buttons
CONS
Not the best looking
Feels cheap
Finally, if you're not too sure an ergonomic keyboard will suit you, picking up a budget option is a great way to try one without spending too much money. Although Logitech offers a wide range of premium models, they also have a few great budget options including the K350.
The Logitech K350 wireless is a great option that has an ergonomic curved design as well as comfortable wrist support. The main downside of this keyboard is that the design is very outdated – it looks like something you'd have seen back in the year 2000. This, paired with the slightly cheap feel to the build, might turn some people off, but if you can move beyond that, it's a great product for a low price.
This is definitely a keyboard that is geared towards those who will be spending a lot of time doing office work. There are a number of handy shortcuts as well as a dedicated section of media controls. You can even program the F keys to open your favorite folders or most visited web pages. With this being a full size, one-piece keyboard, you'll also have a num-pad built-in.
Even though you won't see any mechanical keys here, these rubber dome switches get the job done and feel about as you'd expect them to. The real benefit of this keyboard is that it offers a very comfortable typing experience. The keyboard is curved to allow your hands to remain comfortable and the cushioned palm rest is great at taking away the strain.
Finally, it's definitely worth noting that this is a wireless keyboard and one of the few available at this price. With no flashing lights or backlit keys, the batteries are sure to last a long time too.
Final Word
Picking up a new keyboard is always a hard choice, especially when you go shopping with ergonomics specifically in mind. We hope our list of the best ergonomic keyboards has opened your eyes to some of the possibilities out there for those who want to type in comfort.
Drop us a comment down below if you think we've missed any great options, or if you have experience with any of the products we've covered. Also, if you want to have a chat with fellow website visitors about anything tech-related, why not head on over to our Community Hub to get started.
---