Best NAS drive in 2022
The Definite Guide On The Best NAS Devices For Your Home Or Office Needs
Updated: Dec 2, 2022 1:58 pm
Network-attached storage does a lot more than just simply storing your files, and despite what you might think, NAS isn't just for large businesses. NAS acts as your personal cloud, easily accessible with no download required. NAS drives are similar to cloud storage as they allow you to access your data regardless of where you are (as long as there is an internet connection). NAS has a variety of uses, but what is considered to be the best NAS drive?
You can use NAS drives to store your personal media files, create audio libraries, run security management systems, and of course, databases. NAS acts as a safe and reliable way to store your precious data, and the beauty of it is that a multi-disk RAID array will have you covered if an HDD fails.
Finding the best NAS drive can be quite tricky, but don't worry, we are here to help. In this article, we are going to look at the recommended NAS devices out there, how they work, and cover some of the terminologies too for those who are new to NAS.
Our Top Picks
01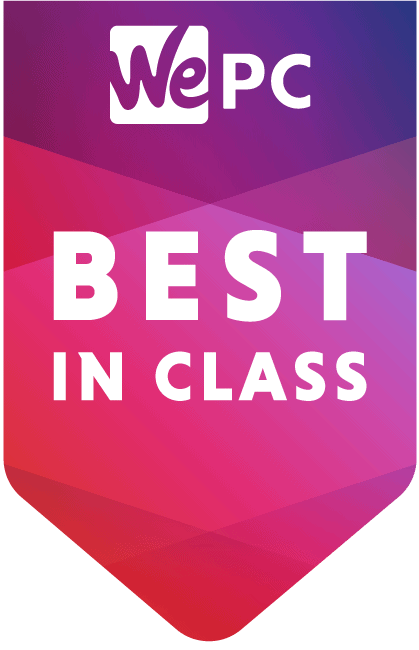 Best NAS Device
Synology DS918+
02
Runner Up NAS Device
WD PR4100
03
Best Value NAS Device
Drobo 5N2
What Is NAS?
To put it simply, a NAS device is a storage device that is connected to a network, which will allow you (and authorized network users) to store and retrieve data from a centralized location.
NAS devices generally speaking are pretty flexible and have a bit of room for scaling out. If you need additional storage, you can always add to your NAS device. As mentioned, NAS is like your own private cloud except it doesn't cost as much and gives you access to data much faster.
Choosing the Best NAS Drive
The variety of NAS devices out there is quite large, often with varying amounts of drive bays, with consumer-level models usually coming with one, two, three, or four bays.
Which NAS device you buy will obviously reflect your storage needs and what kind of setup you are going for. As a bare minimum, you should look for a dual-bay system with two matching HDDs in a mirrored RAID1 configuration. When using this type of setup, you can protect your data from a failing HDD as it everything is copied to both drives.
For those that need more storage space or have a larger budget for finding the best solution, a four-bay NAS device could be a better choice. With a four-bay setup, you can get RAID5 going, which will give you a better balance of both security and capacity.
It is worth noting that four-bay NAS devices bring a lot of additional features with that extra cost. Additional features like LCD displays and extra ports also bring on the need for extra power though so be prepared for higher energy costs and a bit of extra noise!
What About Disks?
NAS devices can come with or without disks inside. Manufacturers recommend you populate the device with NAS-specific drives as they are built for heavier usage, handling higher temps, and reliability. These types of drives are quite pricey and in many cases are overkill for home use. An alternative to these drives is, of course, normal consumer drives or recycled drives.
Ports and Connections
Depending on what you plan to use your NAS device for, connectivity could be an important factor with your decision. For video and audio playback you'll obviously need the relative connectors, so an HDMI or audio jack could be an important feature. Make sure you consider this when choosing!
Access Your NAS Remotely
A NAS device gives you the best of both worlds, with you being able to access data quicker when with the device but also being able to get to your data remotely. With the right NAS setup, you can access your storage from anywhere in the world, much like the cloud services we all know and love.
With the use of a NAS device, there will be no monthly charge for a large amount of data you are storing, and when at home you won't need to download it. Each provider can offer different levels of third-party cloud services, but you can basically synchronize your files with online storage for an extra backup source/ route of access.
What Is RAID?
RAID (redundant array of independent disks) in some forms can sound quite complex, but its main goal is to protect data from hard drive failures or improve efficiency. The most popular RAID configurations are RAID0, RAID1, and RAID5.
Getting a NAS device with at least two bays will mean you could mirror the drives in a RAID1 configuration, meaning you would have all of your data backed up if one drive failed. The issue with RAID1 is that it uses twice as much storage space than it needs to, which can be quite annoying.
RAID0 is very fast and splits data between two or more disks, but it doesn't protect against redundancy.
With a RAID5 configured setup you will need at least three drives, to begin with as it offers parity of data. RAID5 protects you against one of your drives failing as it is striped across all of your drives and can be copied over from one of the other disks. The main issue with RAID5 is the slow write speeds due to it needing to also write the parity data.
Whichever configuration you choose, don't solely rely on the NAS device as your only backup. The golden rule is back it up three times, and you should consider this in case your NAS device breaks or in the event of a terrible event like a fire.
How Safe Is My Data On NAS?
You never know what might happen, and RAID can't always protect your data. An electrical surge or theft can leave you without anything, and while there is support from some manufacturers, you should always back up your data!
How you do this is up to you, whether it is backed up using a cloud service or an alternative NAS device, it is better safe than sorry. If you plan on using a secondary NAS device, you can always replicate your data from one device to another.
Modern NAS devices are basically low-powered PCs and are often connected to an internet source, making them vulnerable to outside threats. Viruses, malware, and hackers are just a few threats to name which can steal, damage, or lose the data you have been storing. To combat this, remember to update the device whenever you can!
The The Best NAS Drives
In-depth Review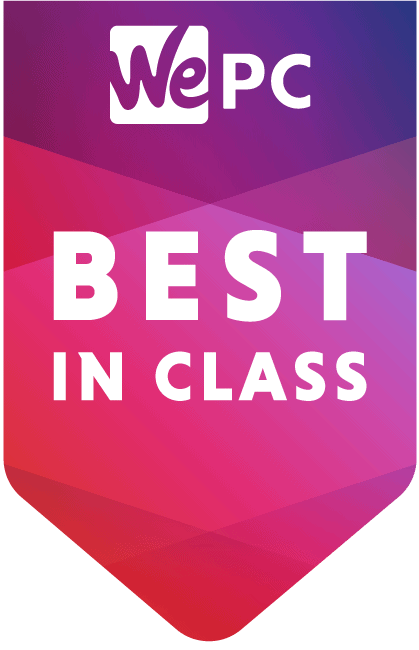 01
Best NAS Device
Synology DS918+
RAID Modes
JBOD, RAID0, RAID1, RAID5, RAID6, RAID10, SHR
CPU
Intel Celeron J3455 1.5GHz
Dimensions(HWD)
166 x 199 x 223mm
PROS
Attractive design
Quiet operation
Good selection of apps
Great for Plex hardware transcoding
CONS
File transfer is on the slow side
On the surface, the Synology DS918+ is quite a simple-looking machine. Just because there is no display or front panel interface doesn't mean this isn't a quality device. Inside we see a dual-core Intel Celeron that runs at 1.5GHz and 4GB of RAM for a smoother experience when under stress, which is expandable to 8GB.
If you go for this NAS device, you may want to add an SSD to improve boot and access speeds. Doing this will also enable you to take full advantage of Synology's DSM software. With this device, you'll be able to connect to a lot of different cloud services which is great if you plan on doing a few backups or want to transfer data.
This product with the software is great for low-level security camera operation and of course to store your 4K videos and music. Sadly there is no display connection on this so you cant hook it up to a monitor but it is a powerful device that will work well in any office or home.
02
Runner Up NAS Device
WD PR4100
RAID Modes
RAID 0, 1, 5, 10, JBOD
Dimensions(HWD)
192 x 170 x 232mm
PROS
Good price to performance
Easy setup
Quad-core processor
LCD display
CONS
Occasional transcoding issue
The WD My Cloud PR4100 gives off the "server" vibes the most on the list with its hot-swap bays and LCD display and as far as NAS drives go, it ain't half bad! The device features a web interface that is simple to use and the overall product is pretty user-friendly.
This device has some decent add-on support which includes media servers and a CCTV service. Sadly this doesn't support desktop applications so it cant be used for media playback locally.
Assuming the two-bay drives is enough, the TerraMaster f2-221 is brilliant value for money. The construction is solid, the components are reliable and it is one of the easiest to set up.
The WD is hassle-free with some great features like VMware storage mounts, personal cloud links, and a backup location. Aside from a few transcoding issues, it's a brilliant device.
03
Best Value NAS Device
Drobo 5N2
RAID Modes
Automatic (1/2 disk redundancy)
Dimensions(HWD)
185 x 262 x 150mm
PROS
Tool-free
User-friendly
Simplistic design and operation
CONS
Performance could be better
The Drobo 5N2 brings a NAS device to the masses with its user-friendly approach. This device automatically will configure your installed drives to provide the perfect stress-free balance of capacity and security.
While being great for those new to the world of NAS or for those who just can't be bothered,  you can only protect against a max of two simultaneous fails. Using a web-based interface instead of a desktop client sounds like a pain but it is actually quite good to use as the software handles some of the annoying NAS processes.
The Drobo supports a good amount of apps such as iTunes and Plex and a few dev tools like Node.js and Subversion. The one downside to this product is mainly its limitations for experienced dat ahorders out there as you cant get hands-on with the technical settings or interface.
That being said, this is a great option for the casual home users out there.
04
Best Budget NAS Device
TerraMaster F2-221
RAID Modes
RAID 0, 1, JBOD
CPU
Intel J3355 Apollo 2GHz
Dimensions(HWD)
119 x 133 x 227mm
Assuming the two-bay drives is enough, the TerraMaster f2-221 is brilliant value for money. The construction is solid, the components are reliable and it is one of the easiest to set up.
While being extremely user-friendly the  TerraMaster also operates very quietly, meaning you could have this in your home office without any issues. Considering the value of this product it is surprising how efficiently it actually runs.
If you have used NAS, QNAP or Synology before then the chances are you are going to get on great with the TerraMaster. This NAS device is still a bit away from the rest in terms of what it can do but with its low price and quality hardware, its a great option.
05
A Great NAS Device
Synology DS2419+
RAID Modes
RAID 0, 1, 5, 6, SHR
CPU
Intel Atom C3538 2.1GHz
Dimensions(HWD)
299 x 270 x 340mm
PROS
Great app selection
Supports Plex
Good price for the capacity
Expandable
The 12-bay DS2419+ is the latest NAS device to hit the shelves from Synology. This device comes loaded with an Intel Atom C3538 quad-core processor and an AES-NI hardware encryption engine. To go along with that we see 4GB of DDR3 RAM installed which you can upgrade/expand to 32GB when required.
The DS2419+ comes with Synology's proprietary OS (DSM), which is very user-friendly and often gives this manufacturer an edge. This NAS device is very easy for first-time users to set up and it would be perfect for small to medium-sized businesses. What sets this apart from the rest is its focus on backup! The DS2419+ provides features like active backup for business and office 365, hyper backup, and desktop backup.
The design is close in line to Synology's other NAS devices and persists with the matte black case. This device could fit on the desk but it wouldn't be ideal. With relatively low noise output and solid performance, the DS2419+ would be a great little addition to any office.
Final Word
There are many great personal and professional reasons to get into NAS devices and data storage. The convenience of having a personal "cloud" that you can access without fuss is often much better than downloading from a cloud service.
Don't forget, investing in the best NAS device can lead to long term saving could potentially improve your business.
Let us know what NAS setup you are running in your home or office in the comments below!
---