The Best PS4 External Hard Drives Of 2020 & 2021
Just like PC gamers, the console world is constantly under storage pressure to be bigger, faster, and more robust. However, thanks to the recent decrease of external hard drive prices, PC and console gamers alike are leaning towards them as a real additional storage solution.
You can now pick up a pretty speedy external hard drive for $100 and it won't be 256Gb. New affordable 2TB options are now readily available and come to shelves equipped with some cool features and benefits. They even provide external SSD options for those wanting to really bolster the speed of their game loading times, however, these will come at a price so be careful.
Today we sit down and take a look at some of the best hard drive solutions for PS4 gamers. We have scoured the web to see which are best in class and have come back with a shortlist of what we feel are the pinnacle of external hard drives this 2021.
Best PS4 External Hard Drives
What Is An External Hard Drive?
If you've dabbled within computers and technology then you're probably fully aware of what an external hard drive is. For those that aren't aware, an external hard drive is basically a product which stores your information and files but isn't physically attached to your PC. Your PC or console will have an inbuilt hard drive which is essentially the same as the external one. With an external hard drive you have the luxury to unplug the USB and take it where ever you please. Very resourceful.
Hard drives can be useful for many purposes but usually draw the attention of users who have filled their internal hard drive. They are much easier to setup than internal hard drives which require opening up your rig or console and physically installing the new one. External HDD's can be plugged into your rig straight out the box with minimal fuss.
Connectivity comes in many forms with the most popular being USB 3.0, USB Type-C and now the rapid thunderbolt connection. Regardless of your size, speed and connectivity requirements, there is an external hard drive out there for you.
How To Buy The Best External Hard Drive?
Buying the best external hard drive can sometimes be a stressful process which requires large amounts of research and consideration. Fear not though, our team have spent years using and testing hard drives making them the perfect candidates to compile this best of guide.
We've selected what we believe to be the best external hard drives for Playstation 4 usage, however, that doesn't necessarily mean that one is going to be best for your needs. You need to ask yourself the important questions before making your final decision.
How much space do I need? How fast do I need my storage to be? Do I want to be able to use it anytime regardless of location? Once you've answered all these questions you'll be in a much better position to select the optimal drive for you and your needs.
Below is a list of considerations that we feel should be taken into account when choosing the perfect hard drive.
Things To Consider With External Hard Drives
Whether it's a new GPU, CPU, or in this case a hard drive, certain areas need to be considered when looking to purchase new hardware to ensure you make a proper informed decision.
To make life easier we've put together a list of areas which we feel affect you as a consumer when looking to purchase the correct hard drive.
The capacity of your storage is usually the first thing you want to consider when looking at purchasing any form of hard drive. The PlayStation has a relatively small hard drive which can fill up quickly meaning consumers will crave something larger to accommodate saved files, in game movie clips and their media library.
PS4's come with a 500GB-1TB storage option upon purchase which will keep you ticking over for sometime. However, with many people now using the PlayStation as a local media hub, 500GB just won't cut it in a world now filled with 4k media files.
Ultimately, if you are a hardcore gamer who uses their PS4 regularly, sooner or later you will find yourself in a situation that requires additional storage. Deciding what size is going to be right for you will ultimately save you some dollars down the road.
Read and write speeds are a pretty critical area when you're looking at hard drives and even more so when specifically targeting a PS4 external hard drive. Both can be measured in MB/s and basically refer to how fast the hard drive can perform tasks.
With a PS4 and the new age of downloadable games, you really want your new storage solution to be able to read the data quickly making for faster loading times and a better overall gaming experience.
Many of the latest hard drive offerings have similar speeds which won't be distinguishable in real world situations, however, if you are specifically looking for faster drives be aware this will affecting the pricing quite considerably.
Like any hardware component, connectivity plays a large part in it's versatility and how it performs. There are many types of connection in modern technology and each has it's own specific purpose. This being said, transfer speeds are the main focus of a hard drives connectivity and should play a major part in choosing the right drive for you.
The most popular types of connection in hard drives are USB 3.0, USB-Type C and USB 3.1 gen 2. However, when specifically using the drive for PS4 storage, you're going to want to make use of the USB 3.0. This isn't a massive con however, the USB 3.0 has great transfer rates of up to 5GB/sec which is more than enough for a gamers needs.
Future PlayStation's may be better suited to faster connections but for now, we'd recommend your standard USB 3.0.
Thanks to the new technological advancements of SSD's and the drop in market price across the board, RPM drives will more than likely be a thing of the past soon. Right now however, they are very much a thing of the present and directly related to your hard drives performance.
RPM speed is basically how fast your disk can spin in order to find the data you're looking to access. Standard drives come with 5400-7200RPM respectively which work efficiently for simple tasks but ultimately are miles behind where SSD's can now go. If you can't afford a SSD however, look for the highest budget permitting RPM drive possible.
The 5 Best PS4 External Hard Drives
#1
Seagate Backup Plus Slim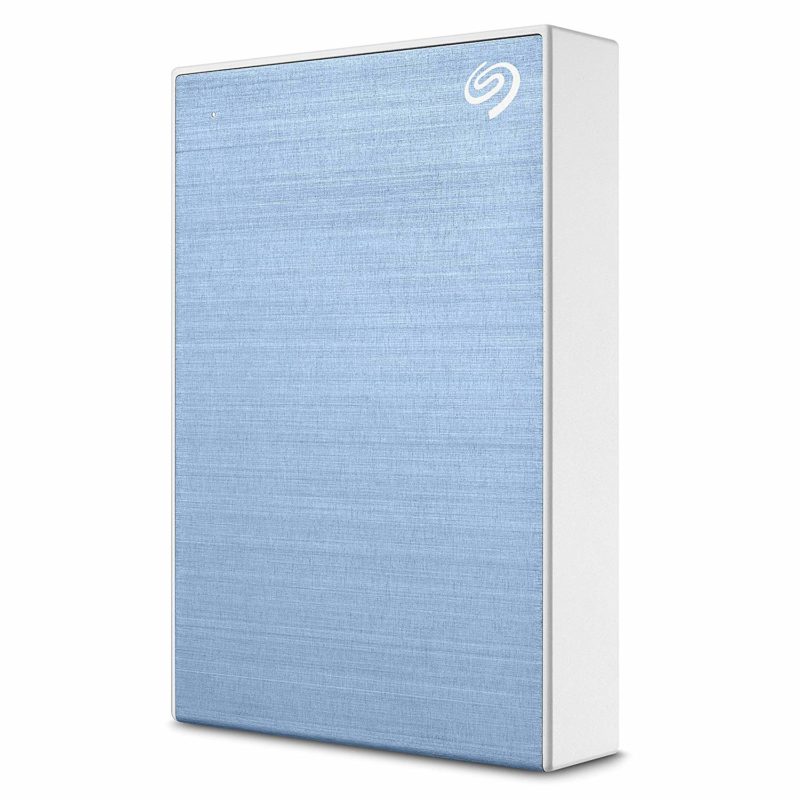 TECH SPECS
Hard Drive Type

Portable Desktop HDD

Speed

5400RPM

Read/Write Speed

151MB/sec - 134MB/sec

Capacities

1TB to 5TB
PROS
Solid Read/Write Speeds
Nice slim refined design with fabric finish
Good value for money
Seagate are a huge company within the hard drive and storage sector and have been churning out high quality hardware components for as long as I can remember. At the top of our list sits the 2TB Seagate Backup Plus Slim which we believe the perfect balance between capacity, speed and price.
The design is both sleek and stylish thanks to the thin profile and fabric skin which comes in a variety of different colours. Sequential read and write speeds of 151/134Mb/sec respectively make this one of the fastest none SSD options this guide.
Overall we think Seagate have done a superb job in designing an efficient, affordable and all round excellent external hard drive solution.
#2
Western Digital My Passport
TECH SPECS
Hard Drive Type

Portable HDD

Speed

5400RPM

Read/Write Speed

115MB/sec - 113MB/sec

Capacities

1TB to 4TB
PROS
Value good value
Nice design that comes in several different colours
Good variety of sizes
The Western Digital My Passport, along with a few other hard drives in this list, features in our best external hard drives guide and for good reason. Western Digital are another major player in the storage game and constantly provide consumers with a number of different hard drive options.
We've opted for the 4TB option as our runner up hard drive mainly because it's both affordable and spacious. It doesn't come with a USB 3.1 port which would effectively boost your transfer speed from 5GB to 10GB/sec, however, it does have moderate read and write speeds.
The design feels like it's been built to last making use of a high quality plastic shell which is a definite plus for such a cheap price tag.  The slim all back design is again pleasing on the eye and will pair up nicely with your PS4.
Ultimately, the Western Digital gets runner up for its ability to accommodate a tonne of data whilst still coming in at a very reasonable price tag.
TECH SPECS
Hard Drive Type

Portable HDD

Speed

5400RPM

Read/Write Speed

119MB/sec - 118MB/sec

Capacities

1TB to 4TB
PROS
Cheap storage solution
Not bad read/write speeds
Good transfer rate
CONS
Basic design which is quite chunky
The Canvio Basics from Toshiba is a brilliant little hard drive which currently is the only HDD we recommend for sub $50 making it the most affordable respecitvely. It's design is pretty basic but refined enough to look stylish, however that being said, it doesn't feel anywhere near as robust or durable as the WD and Seagate.
Performance wise, it's not the quickest tool in the box, but for the price tag you're going to struggle to find anything that will double your PS4 storage space.
The Canvio is definitely the easiest to setup, it requires no effort what so ever and is small enough to fit in your jacket pocket making it extremely versatile.
For the price, we consider this to be an absolute steal.
#4
Seagate Backup Plus Hub
TECH SPECS
Hard Drive Type

High Capacity Portable HDD

Speed

5400RPM

Read/Write Speed

188MB/sec - 153MB/sec

Capacities

4TB to 10TB
PROS
Surprisingly quick read/write speeds
Displays solid price/performance
Variety of USB connections
CONS
Quite bulky in design
Noise can be noticeable
The Seagate Backup Plus HDD is by far the biggest capacity hard drive we offer in this best of guide. It comes in a variety of sizes which range from 4Tb right up to 10TB. However, for PS4 users we are recommending the 8TB as we feel this size offers the best $/GB ratio.
Worth noting is that the Backup Plus is a desktop external drive meaning it will need access to a plug socket to be functional, if that isn't an issue though, experience excellent read/write speeds, transfer rates and superb storage capacity.
You also get the peace of mind that comes with buying Seagate harware. If you're looking for large capacity, look no further.
#5
Western digital My Passport SSD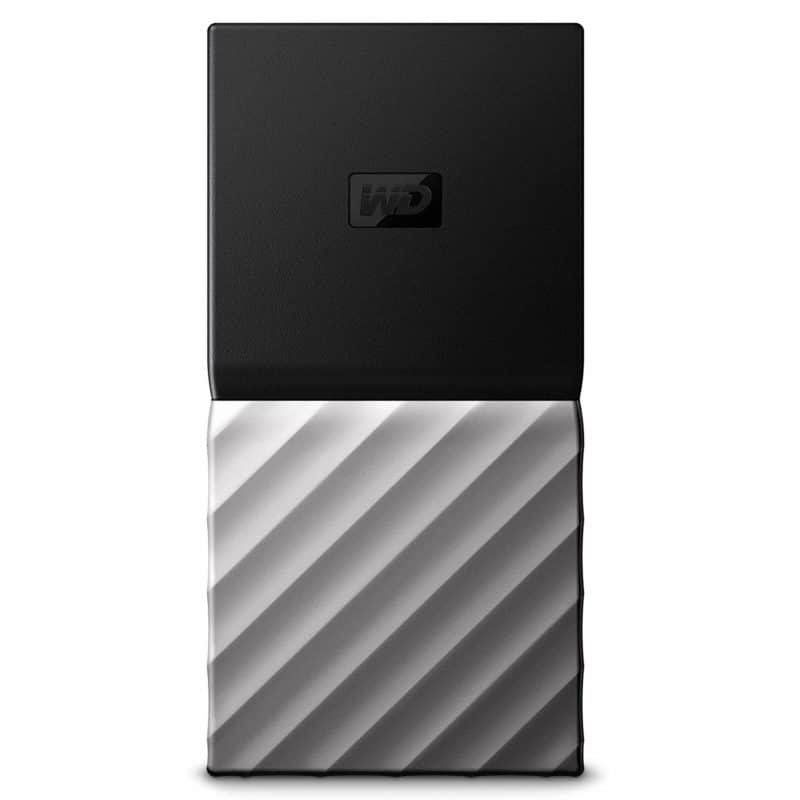 TECH SPECS
Hard Drive Type

External SSD

Speed

N/A

Read/Write Speed

387MB/sec - 385MB/sec

Capacities

256GB - 2TB
PROS
Super quick storage solution
Nice attractive design
Big 2TB storage option for SSD
Finally we come to our premium hard drive recommendation which comes in the shape of Western Digital's My Passport SSD, by far the most powerful storage solution in this list.
Sequential read/write speeds of 387/385MB/sec absolutely destroy anything else in this list thanks to the internal technology which is now used within solid state drive storage options. As most will know though, this doesn't come cheap.
The My Passport SSD is by far the most expensive we recommend but comes with unchallenged speeds making it ideal for PC and console gamer's alike.
The slim design feels both robust and durable giving you confidence this is going to last for years to come. The only down side is the max capacity of 2TB which can be considered on the small side nowadays.
And there you have it, the best PS4 external hard drives money can buy this 2021. We've tried to categorize them into specific fields so that all types of consumer will have a hard drive that suits their needs. Whether they need maximum capacity, or are on a budget, there is a hard drive for you.
Hopefully the article was both informative and helpful making your next hard drive decision a little easier. My personal favourite was the Seagate Backup Plus Slim due to the high speeds and stylish design is comes equipped with.
But which one was your favourite? Leave us a comment below letting our team know what you thought!