Is the LG C2 bright enough?
Is the LG C2 bright enough for everyday viewing?
Updated: Jan 23, 2023 10:29 am
LG C2 OLED Series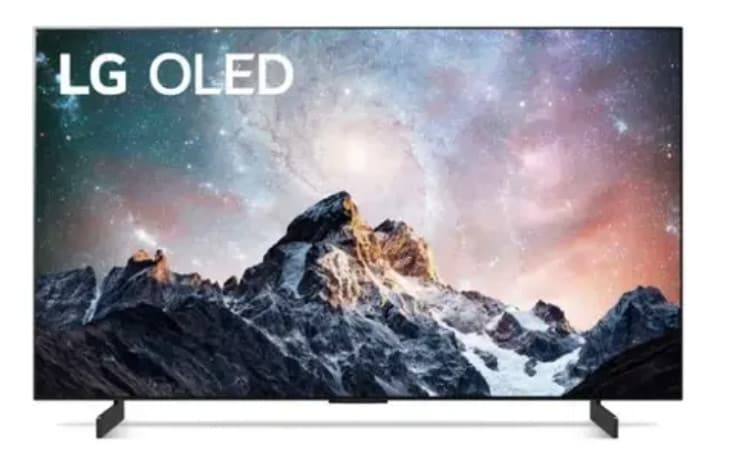 42″, 48″, 55″, 65″, 77″, 83″
LG's C2 OLED TV is one of LG's newest television masterpieces and is widely hailed as such. But, one question that often comes up when considering this TV, and that is whether it is bright enough for different viewing environments.
We'll be taking a closer look at the LG C2 to see if it performs to a high standard in bright room scenarios.
Is the LG C2 bright enough?
In terms of overall brightness, the LG C2 delivers impressive performance. With a peak brightness of around 800 nits, this TV is capable of producing bright and vivid images that are well-suited for a wide range of lighting conditions. LG C2's OLED display technology allows it to produce deep black levels and high contrast, which helps to create a more immersive and dynamic viewing experience.
However, it is important to note that brightness alone does not determine the overall quality of a TV's picture. LG C2 has excellent color accuracy, which means that the colors it displays are true to life and do not appear oversaturated or unrealistic. This is particularly important for content that requires accurate color reproduction, such as sports or nature documentaries.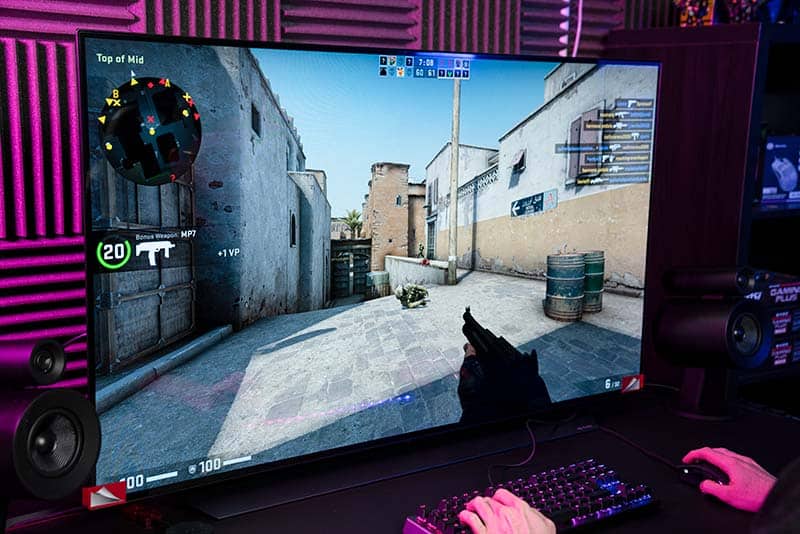 One area where the LG C2 may not be as bright as some other TVs is in its ability to produce bright highlights. OLED TVs, including the LG C2, tend to have a lower peak brightness than LCD TVs, which can make them appear less bright in very high ambient light conditions. However, this is generally not an issue for most viewing situations, and the LG C2's excellent overall brightness and contrast performance more than makeup for any slight deficiency in highlight brightness.
In terms of viewing angles, LG C2 performs exceptionally well. Its wide viewing angles mean that the picture quality remains consistent and vibrant even when viewed from off to the side. This is especially useful for larger rooms or when multiple people are watching the TV at the same time.
Overall, the LG C2 offers excellent picture quality and wide viewing angles. Its high peak brightness and excellent color accuracy make it well-suited for a wide range of lighting conditions, and its sleek design adds a touch of style to any room. Yours included.
How bright does the LG C2 get?
On average, the LG C2 can produce around 200 nits of peak brightness. On paper, those aren't the best results in the world.
That being said, perceived brightness is a lot higher thanks to the OLED's ability to produce an infinite contrast ratio.
When compared to mini LED alternatives, the LG C2 is considerably less bright – one of the main reasons the LG C2 isn't the best TV for bright room conditions.
Are brighter TVs better than the LG C2?
Brightness isn't everything when it comes to picking out a new TV. Although we've put the LG C2 to the test and discovered it's not the brightest display on the market, that doesn't mean you won't be satisfied with it. OLED TV technology has come a long way with boosting perceived brightness, while retaining all the great qualities OLED provides. LG have shown they specialize in this area.
READ NOW: OLED vs Mini-LED TVs
If you want a truly brighter experience, you'll want to look towards backlit LED TVs – or the even more impressive Mini-LED displays on the market right now. Choosing the TV you want in your living room (or elsewhere) requires some research. There are plenty of pros for OLED TVs compared to other types of panel technology too!
How bright should your TV be?
On average, for comfortable viewing, your TV should be set to anywhere between 120 nits to 200 nits – with anything higher potentially harming your eyes over extended periods of time.
Having said that, many of today's TVs will far exceed those luminance levels. This is mainly to improve on overall picture quality, making colourful scenes look more vibrant, while adding additional layers of contrast too.
---