If you are looking to purchase a new graphics card, choosing the best one for you is important. While you want to choose the best possible GPU, you will also need to consider your budget.
In this article, we have chosen two of Nvidia's popular GPUs to compare, the GeForce GTX 1660 Ti, and the GeForce GTX 1060. Both are mid-range and affordable.
We have benchmarked the fps to see how well each graphics card performs in-game. In addition to this, we have discussed important specifications such as architecture, VRAM, and resolution, to find out which is the better of the two.
EVGA GeForce GTX 1660 Ti SC Ultra Gaming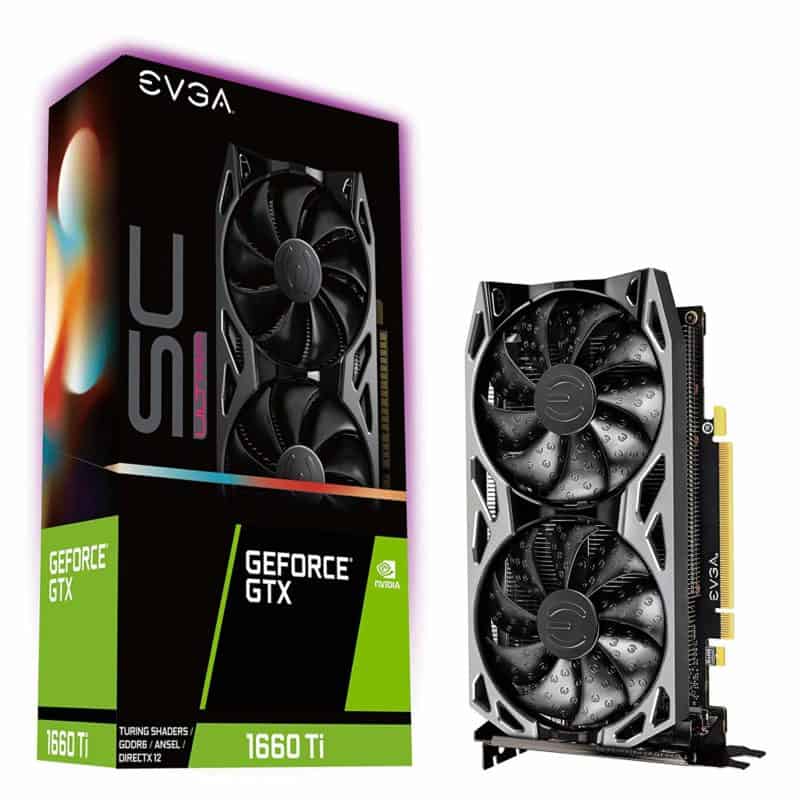 Gigabyte AORUS GeForce GTX 1060 Xtreme Edition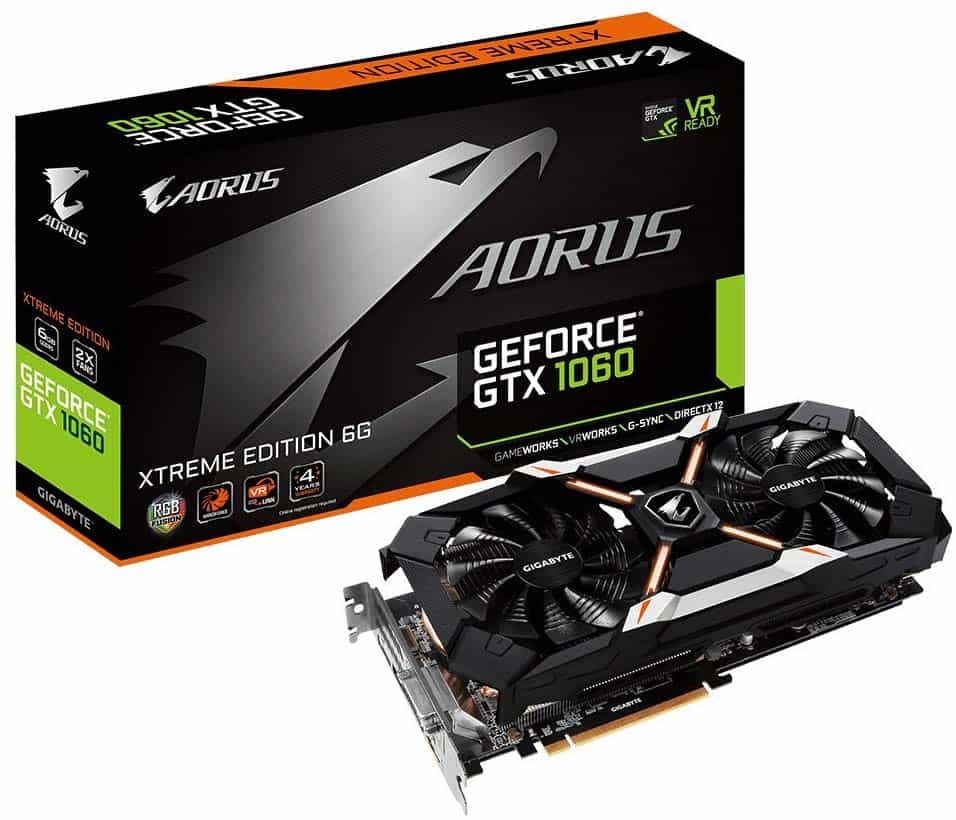 When it comes to graphics cards, many different gaming companies produce this component. It can be difficult to know which is the best option for you, especially given that the GPU needs to be compatible with the CPU and motherboard.
One company, in particular, that is worth considering is Nvidia. Nvidia produces some of the best graphics cards available. Although many companies attempt to rival Nvidia's GPU specifications, few come close.
While AMD is slowly closing the gap, Nvidia remains the superior of the two. While Nvidia is known for its impressive high-end GPUs, they also produce many fantastic and affordable graphics cards.
Nvidia consistently releases some of the best and most advanced specifications available and drives the competition forward. While they are a newer company in comparison to the likes of AMD, they have quickly established their place in the GPU world.
The architecture is important as this is what determines what the overall gaming performance is like.
The 1660 Ti uses Nvidia Turing architecture. This architecture is impressive and is currently one of the best available. It has a vastly better performance when compared to Nvidia's older GPUs.
Nvidia Turing Architecture is 1.4X more power-efficient than previous models and provides a faster gaming experience. It runs quieter and has a great cooling system. It has twice the amount of cache in comparison to its predecessor.
In addition to this, it uses concurrent execution and features Turing shaders which improve lighting in-game.
The 1060 uses Nvidia Pascal architecture. While this architecture is impressive and a great choice, it does not fully rival Nvidia Turing. It provides a 3X better performance in comparison to previous GPU generations. It also supports next-gen VR.
It supports DirectX 12 and is particularly power efficient. The overall gameplay is smooth, and it uses ultra-fast FinFET.
The engine specs for each GPU are:
1660 Ti
Cores – 1536
Boost Clock – 1845MHz
Base Clock – 1500MHz
1060
Cores – 1280
Boost Clock – 1873MHz
Base Clock – 1506MHz
While there is only a slight difference between the two, the 1660 Ti does have more cores and therefore is likely to run faster overall.
All Graphics cards will come with some form of cooling system. While some may be better than others, they will all do a sufficient job at helping to remove heat from the core of the GPU.
The 1660 Ti uses a Windforce 2X cooling system. The two fans alternate to provide the help heat dissipation, and it has a good heat sink, with one heat pipe. The 1060 uses only one cooling fan which is not as powerful in comparison to the Windforce 2X.
The thermal and power specifications also have an impact on the cooling required. The specs are as follows:
1660 Ti
Maximum GPU Temperature – 95℃
Graphics Card Power – 120W
Recommended Power System – 450W
1060
Maximum GPU Temperature – 94℃
Graphics Card Power – 120W
Recommended Power System – 400W
The specifications of these GPUs are very similar, though the 1660 Ti does require a slightly higher power system.
The dimensions of the GPU are important. Before purchasing, you will need to ensure that there is enough space in your build for the GPU you want to purchase.
Here are the dimensions for each graphics card:
1660 Ti
Height: 4.37"
Length: 5.7"
Width: 2-slot
1060
Height: 4.378"
Length: 9.823"
Width: 2-slot
Both GPUs have a 2-slot width and are similar in height. However, the 1660 Ti is more suitable for smaller builds.
When considering the PCIe interface, they both use PCIe 3.0 x 16, this is compatible with the majority of motherboards. Though it is worth noting that PCIe 4.0 is now available, which may have an impact on future-proofing in the future.
The resolution your GPU is capable of is important as this will determine how your graphics will be displayed.
The resolution for both GPUs is 7680 x 4320, this is @120Hz for the 1660 Ti, and @60Hz for the 1060. While they both have the same resolution, the quicker refresh rate of the 1660 Ti gives it a significant advantage.
While these GPUs can run at 4K, they are more suited to a 1080p resolution, which is the most common for gaming.
We benchmarked the fps for each GPU to see how they performed overall. These are some of the most important specifications that you should take into consideration before purchasing a GPU.
Overall the 1660 Ti provided the best fps performance. It was 26% better than the 1060 when we benchmarked gameplay. When benchmarking Overwatch the 1660 Ti used 99 EFps, in comparison to the 1060's 73 EFps. This was a 36% difference. When we benchmarked Fortnite, the 1660 Ti was a significant 43% better. It has 120 EFps, in comparison to the 1060's 84 EFps.
When looking at the effective speed, again the 1660 Ti proved to have the better performance. It was 35% faster than the 1060. In addition to this, its average score was 36% better.
When looking at the average MRender, the 1660 Ti has 98.3 fps, in comparison to the 1060's 66.9 fps. It also benchmarked better for gravity, reflection, and lighting.
The overclocked score, unsurprisingly, was higher for the 1660 Ti at 34%.
The MRender was a huge 49% better than the 1060. When you consider these results, the 1660 Ti does provide noticeably better performance overall.
Ray tracing is a great feature that is being integrated with newer graphic cards. When looking at Nvidia's GPUs, this feature is only currently available with the RTX models. However, there are talks of ray tracing capabilities being introduced for the more recent GTX range.
Ray tracing improves the shadowing and lighting in-game to provide a more realistic picture. If you play many AAA games, you would benefit from this technology. While neither GPU has ray tracing capabilities in the same way as the RTX series has, they still provide brilliant graphics overall.
Having good VRAM is important because it is responsible for overall load times and quality of the graphics. If a GPU does not have enough VRAM, your gameplay will become slow and affected.
Ideally, you will more than 4GB of VRAM. This will allow you to load games in a 1080p resolution with no issues. If you are looking to game at 1440p or 4K you will need more VRAM.
The 1660 Ti has a memory configuration of 6GB GDDR6. GDDR6 is the most current spec. The 1060 has a memory configuration of 6GB GDDR5. While they both have the same GB, the 1060 has a slightly more outdated and less futureproof GDDR.
The memory speed is another area where the 1660 Ti performs better than the 1060. It has a memory speed of 12Gbps in comparison to the 1060's 8 Gbps. Given this, it will load games quicker.
EVGA GeForce GTX 1660 Ti SC Ultra Gaming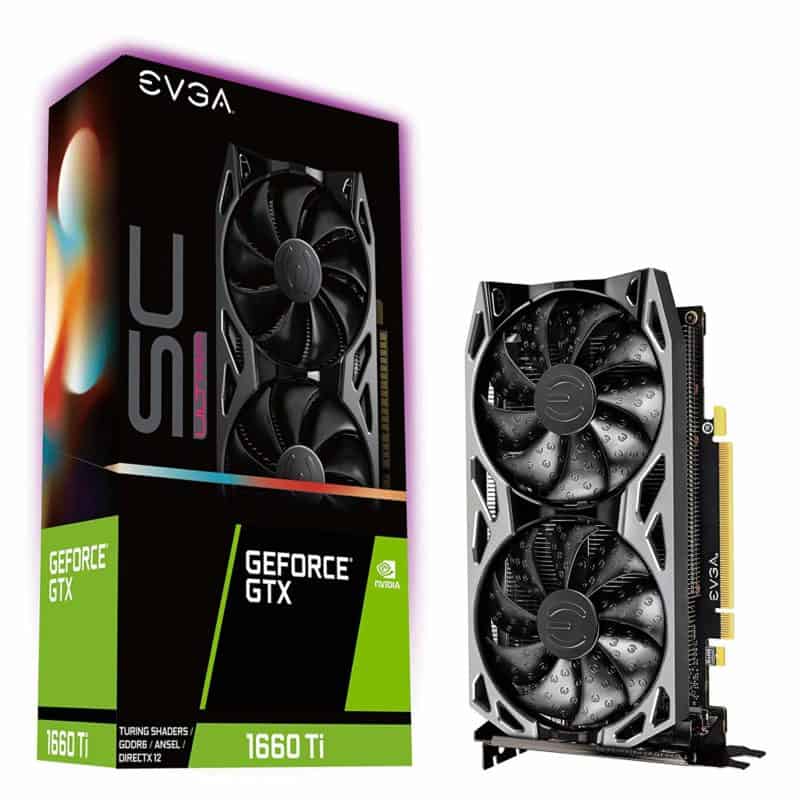 Gigabyte AORUS GeForce GTX 1060 Xtreme Edition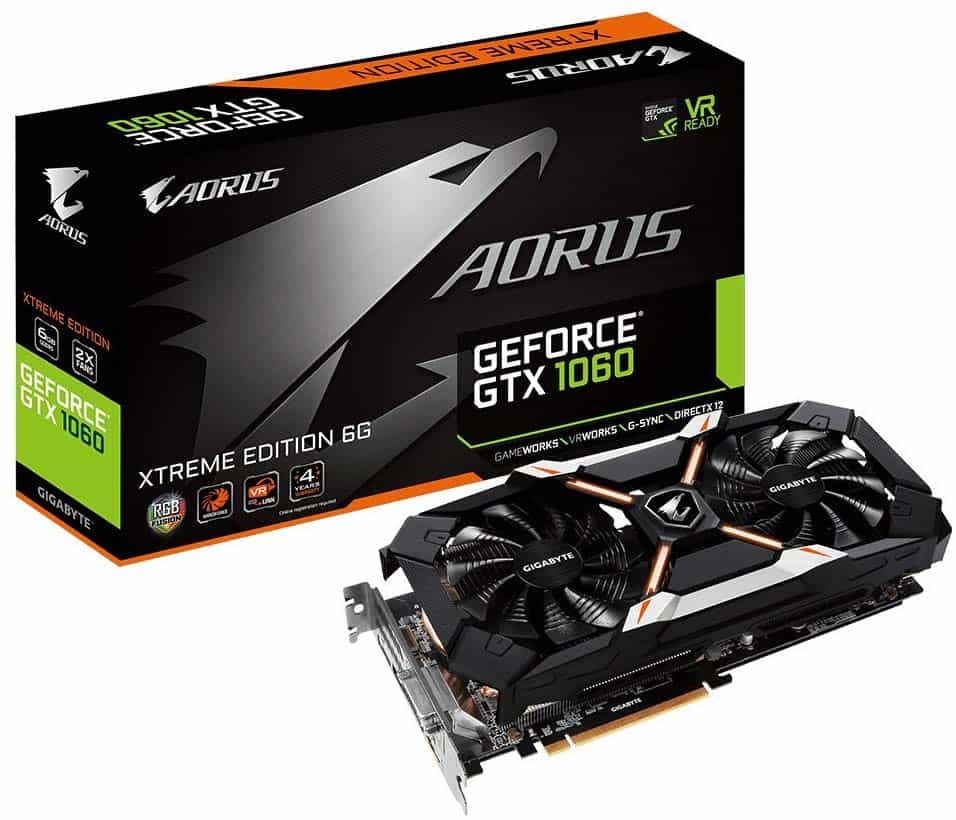 The 1660 Ti is the clear winner. However, the better specifications do come with an additional cost. Though it is not significantly more expensive in comparison to the 1060.
Overall, the 1660 Ti had a far better-benchmarking performance, resolution, VRAM, and cooling system. While the 1060 is still a great GPU, we would recommend the 1660 Ti.
The Nvidia Turing architecture and the GDDR6 give the 1660 Ti the future-proofing edge. The 1060 is still a great graphics card. Begin reasonably priced, it is a great option if you are shopping on a budget.