Is the Samsung OLED G9 8K?
8K monitors may be on the horizon, but does the Samsung OLED G9 offer it?
Updated: Jan 24, 2023 10:03 am
The Samsung OLED G9, model number G95SC, is not an 8K display. According to the information that has been released by Samsung, the G9 features a dual Quad-HD 49-inch 1800R curved display with a 32:9 aspect ratio. It boasts a resolution of 5120×1440, which is not 8K (7680×4320).
To be fair, this resolution still allows for an unparalleled level of detail and clarity, capturing your eye view with an ultrawide screen and stunning imagery. You'll be able to see the tiniest of details on your enemy's armor or the blade of grass swaying in the wind. This is the future of gaming, and the OLED G9 is leading the way.
READ NOW: Is the Samsung OLED G9 worth it?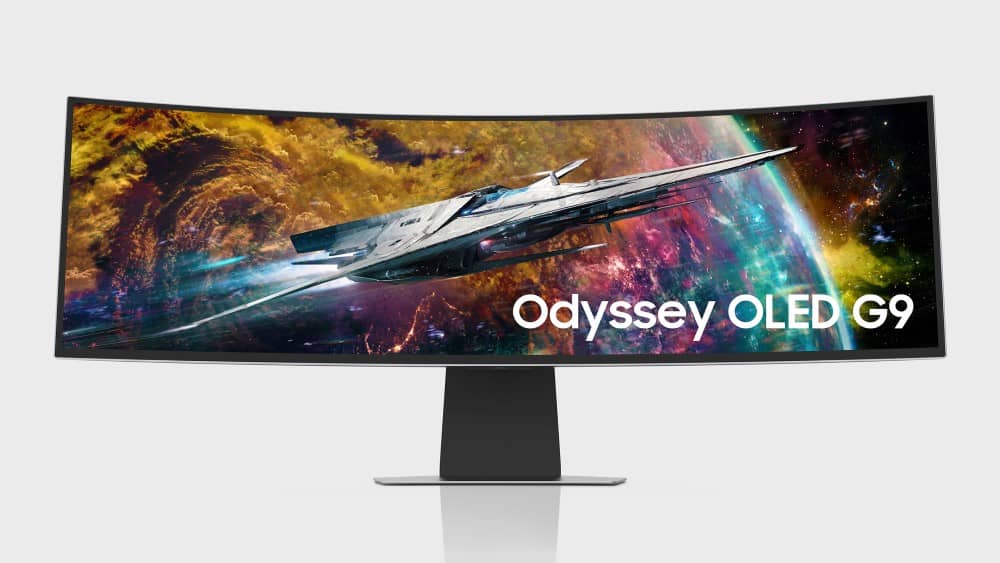 Samsung OLED G9 specifications
However, the OLED G9 does feature many other high-end specifications and technologies that make it an impressive display nonetheless. For example, it utilizes quantum dot technology OLED lighting that is controlled pixel-by-pixel, allowing for a near-infinite color contrast ratio. The OLED screen itself illuminates each pixel separately and does not rely on a backlight, allowing for a 1,000,000:1 dynamic contrast ratio while delivering true RGB and true black without color filters.
Additionally, the G9 has a speedy 240Hz refresh rate, which makes it an excellent choice for fast-paced gaming and other high-speed activities. The combination of a high refresh rate with an OLED screen and dual QHD resolution is like a dream come true for the gaming world, and soon you'll be able to see it in its full grace.
READ NOW: Samsung Odyssey OLED G9 expected release date
Another noteworthy feature of the G9 is its Smart Hub. Smart Hub allows users to enjoy various over-the-top content using an internet connection without the need for a PC. The display also comes equipped with Samsung Gaming Hub, an all-in-one game streaming platform that allows gamers to discover and play games in the cloud from partners such as Xbox and NVIDIA GeForce NOW without needing a console or to download games.
Conclusion
While it may not have the 8K label, it is still an amazing next step in the gaming monitor industry. It's not just about the resolution, but about how the pixels are used and how the technology is implemented. The OLED G9 is a testament to how Samsung continues to push the boundaries of display technology and offer gamers the ultimate best in visual quality and immersion.
---