One of the best ways to play music via Discord is through using a bot. Whilst you can connect Spotify to your Discord, and play music that way, music bots offer more functionality for all members in a channel to make playlists on the fly whilst gaming. You can find our guide to Discord bots, including music bots, here.
Anyway, enough chit chat, let's get that music pumping!
Make Sure You Are An Admin On The Server OR Have The "Manage Server Role" Assigned To Your Account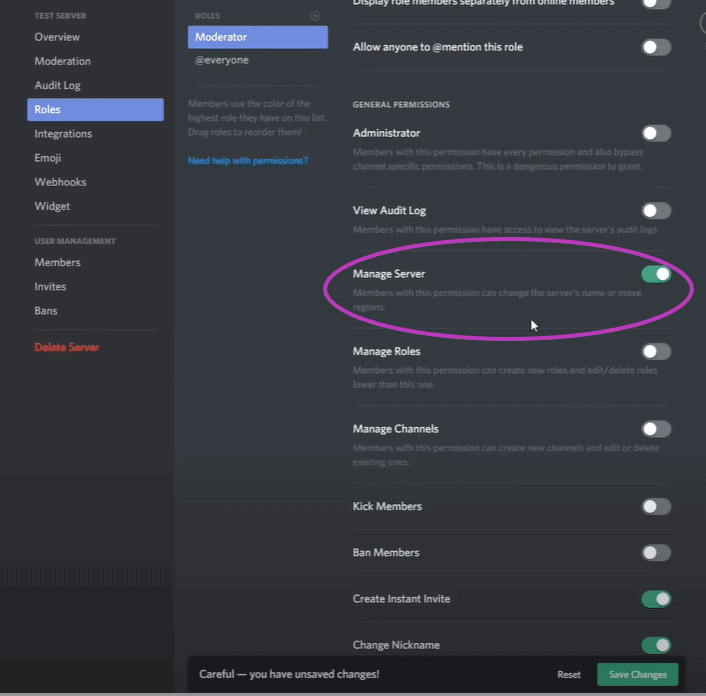 If you are a server admin then you automatically have the permissions needed for the following steps. If you are not then you will need to get yourself the powers granted by having a Mange Server Role. If you are unsure about how to do this, please read our handy guide on How To Add Roles In Discord. When you get to Part 1, Step 3 of the guide, you will want to make sure you have the Manage Server permissions slider switched to green (meaning it's selected). Click Save Changes at the bottom and then follow the rest of the guide to add this role to your account.
Decide Which Music Bot You Want To Add
Read our guide to Discord bots to see some of the most popular music bots available. For the purposes of this guide, we will be going with Rythm Bot. Once you have made your choice, navigate to the necessary webpage and click to Add to Discord / invite the bot into your server.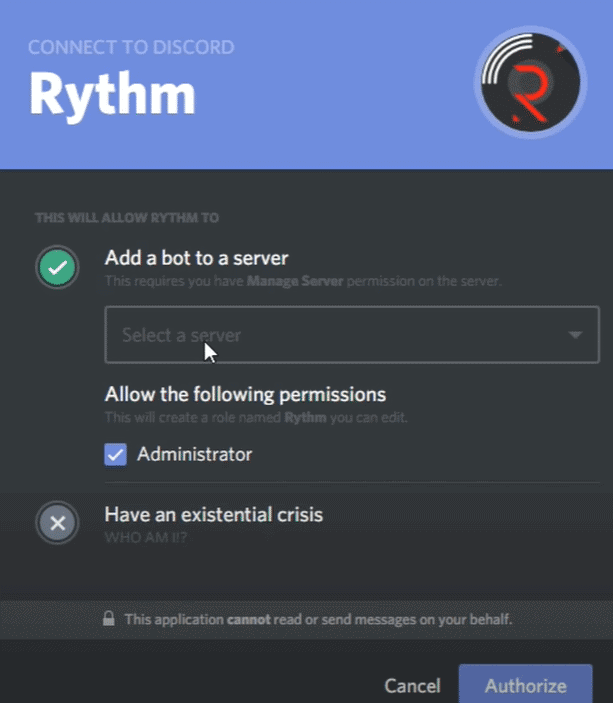 Once you have clicked to invite the bot a pop-up window should appear such as the one pictured asking you to pick a specific server from a dropdown box. Choose your preferred server, make sure the Administrator tick box is selected, and then click Authorize. If this process is successful, you should see a message in your server telling you that the bot has joined.
Enter The Command To Run The Bot
Every bot has its own list of commands. The list of commands for Rhythm bot can be found here. Once the bot has been added you can enter a voice channel within Discord and type in the command required to set it running, in the case of Rhythm bot the command you must type is !join
A link to the commands available for Rhythm bot can also be quickly produced by typing in the command !help
This has been our guide on how to add a music bot to Discord. If you're interested in learning more about the Discord app, please read one of our related WePC articles explaining all things Discord.