Best laptop for students 2023: for college & school
The best laptops for students at each level of education, including: grade school, middle school, high school, and the best laptop for college students
Updated: Aug 18, 2023 11:05 am
01

Best laptop for college students

MacBook Air 2022 (13.6″, M2)

02

Best budget laptop for college students

Lenovo IdeaPad 3 (Ryzen 5 5500U, 2021)

03

Best laptop for high school students

Dell XPS 13 (Intel i5-1135G7)
Asking what the best laptop for students is in 2023 is a fairly expansive question, given there are a wide variety of students covering different age groups and course types, who all have different needs and budgets. Worry not though, for in this guide we'll be listing picks to cover all of them!
This guide will include Windows laptops, MacBooks, and Chromebooks, and we'll be going into each model we pick, explaining its pros and cons, to help you decide if it's the right option for you, as well as trying to provide the next best alternative if it's not to your taste. Further down this page, we'll also be going over the different things to consider when buying the best laptop for your (or someone else's) studying, so consider skipping to that part before reading about our picks so you know what you're looking for. Now, without further ado, let's get stuck in!
Best laptop for students: products at a glance

MacBook Air 2022 (13.6″, M2)

MacBook Pro 2023 (16.2″, M2 Pro / M2 Max)
16GB / 32GB / 64GB / 128GB

Lenovo IdeaPad 3 (Ryzen 5 5500U, 2021)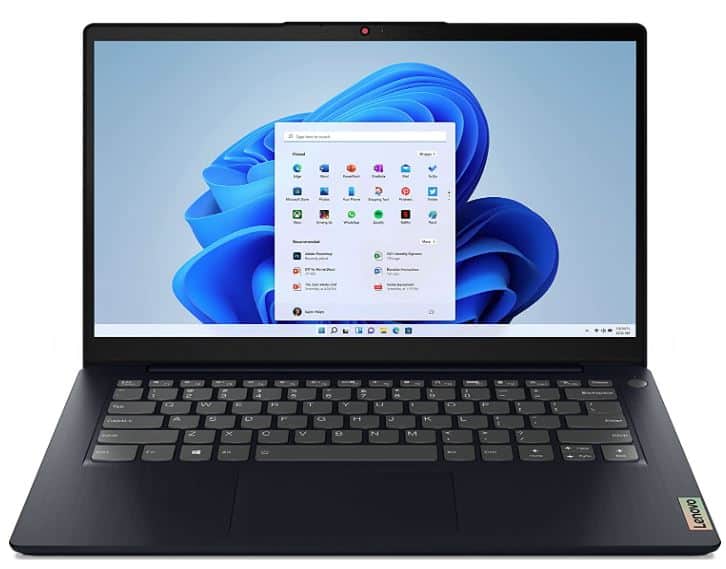 AMD Radeon 7 Graphics (iGPU)
ASUS ROG Zephyrus G14 (2023)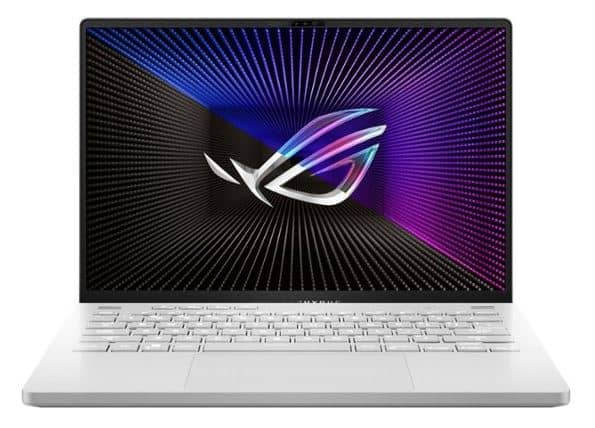 AMD Ryzen 7 7735HS / 9 7940HS
Nvidia GeForce RTX 4060 / 4070 / 4080 / 4090

Lenovo ThinkPad C13 Yoga Chromebook (Gen 1, 13.3″)
Radeon integrated graphics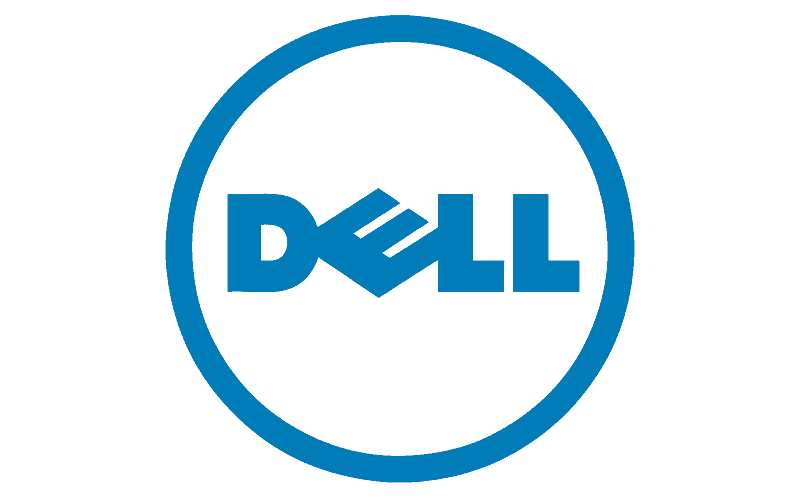 Dell XPS 13 (Intel i5-1135G7)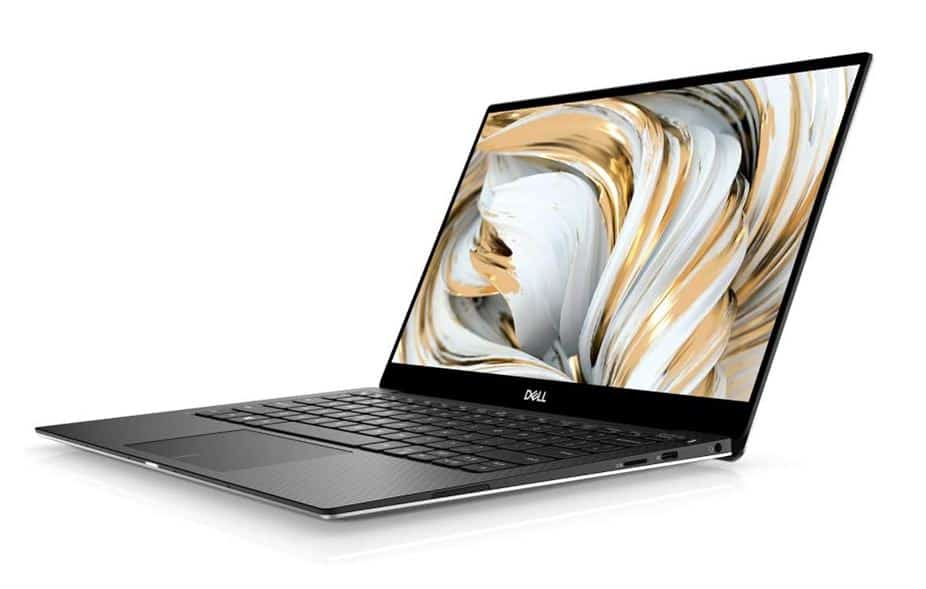 Acer Chromebook Spin 314 (14″)
Intel Pentium Silver N6000

Lenovo IdeaPad Duet 5 Chromebook (10.1″)
Student laptop deals 2023
We'll be updating you on all the best back-to-school laptop deals as they come out. In the meantime, why not check out our main laptop deals page, plus our laptop student discount guide for US students, to help them get the most for their money.
---
Best laptop for students 2023: reviews
Best laptop for college students

MacBook Air 2022 (13.6″, M2)
fairly powerful M2 chipset

bright and colorful screen

excellent battery life

superb build quality

solid speakers

solid webcam

looks great

light and portable
most options limited to 8GB of RAM

higher-specced RAM & SSD options can get pricey

webcam notch on top of screen can be irritating
The Apple MacBook Air is an excellent choice for students who don't mind using MacOS – which is probably the vast majority. It offers a thin and lightweight yet sturdy chassis, an exceptional keyboard and trackpad, great battery life, and a quality webcam. Apple has launched a 15″ MacBook Air with similar specs but a larger display for those after a bit more screen real estate, but we think the 13″ model is the right pick for most college students, easily fitting into a bag for when you're traveling around campus, and is now available for slightly cheaper.
Powered by the M2 chipset, this slim machine delivers impressive performance, with the integrated graphics processor capable of handling middling-demanding video editing tasks. Although powerful, the chip is very energy efficient, providing the laptop with a remarkable battery life of around 11-13 hours of web browsing, word processing, and general usage time. The Liquid Retina IPS display offers high resolution and contrast, with a peak brightness of 500 nits, making it suitable for outdoor use.
Despite being an Apple product, the MacBook Air isn't actually extortionately priced given its quality if you buy the base loadout with 8GB of RAM and 256GB SSD, however, it's important to note that upgrading RAM and SSD storage can be costly and must be done at the time of purchase as post-purchase upgrades are not possible – this is basically the only real drawback of the machine.
Best laptop for college students doing high-end creative work

MacBook Pro 2023 (16.2″, M2 Pro / M2 Max)
16GB / 32GB / 64GB / 128GB
very powerful M2 Pro / M2 Max chipset options

excellent peak brightness and great color replication

the best battery life of any laptop

superb build quality

the best speakers of any laptop

good webcam

looks great

light and portable
Very expensive

Adding RAM & SSD to the base spec is pricey

Still limited compared to Windows machines when playing games
The latest MacBook Pro 16 is a powerhouse designed to cater to those using high-end creative software: demanding video editing/rendering, audio editing, 3D animation, graphic design, and graphical effects workflows for instance. It comes with two chipset variants: the more expensive M2 Max is geared towards handling strenuous workloads like CAD rendering, running multiple resource-intensive programs simultaneously, or just those professionals for whom shortening the rendering time means more money in their pocket. The M2 Pro is the chipset more suited to most consumers, being well-suited to editing tasks involving photo, video, or audio. Either option grants you a ridiculously long battery life of around 14-16 hours of general usage on energy-saving settings, which is the best you'll find in any laptop, Mac or Windows.
The MacBook Pro's Retina display features the impressive XDR variant, boasting an exceptionally high peak brightness of 1000 nits, and up to 1600 nits when viewing HDR content – a brightness level that surpasses any other laptop on the market. Additionally, the screen is equipped with ProMotion, allowing for a maximum refresh rate of 120Hz, making it advantageous for video editing and even a bit of gaming (on those titles that will run on MacOS). Moreover, the screen offers a higher pixel density per inch compared to the standard Retina display on the MacBook Air (254ppi vs. 224ppi).
Compared to the MacBook Air, the MacBook Pro offers additional benefits, including an extra Thunderbolt 4 / USB-C slot, an HDMI socket, and an SDXC card reader – features especially valuable for media professionals. Additionally, it comes with Wi-Fi 6E support, which provides better connection and data bandwidth compared to the Wi-Fi 6 support of the MacBook Air.
It's obviously a very expensive device which would put some people off, and doesn't quite have the flexibility of a Windows laptop (see our MacBook Pro alternatives page for some potential substitutes), however, it's a truly beautiful, powerful, and high-quality device.
Best budget laptop for college students

Lenovo IdeaPad 3 (Ryzen 5 5500U, 2021)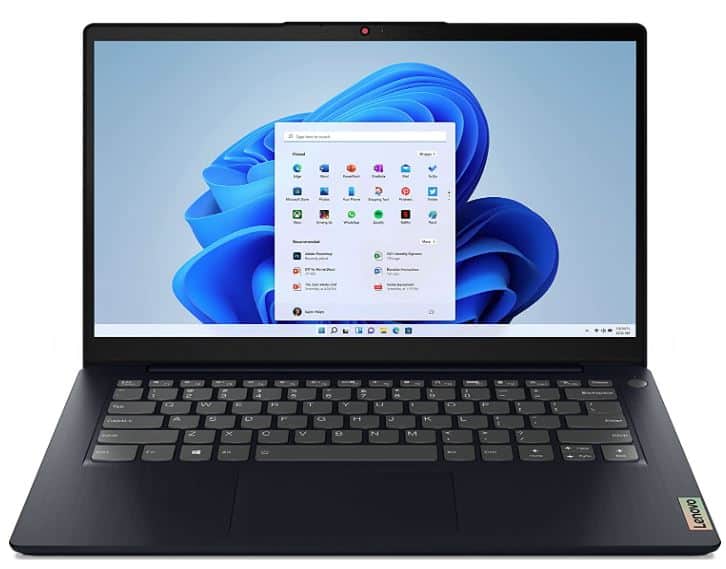 AMD Radeon 7 Graphics (iGPU)
solid battery life

good build quality for the price

full-size keyboard

good webcam & mic for the price

SD card reader
smallish touchpad & keys maybe a bit stiff for some

no USB-C charging

narrow color gamut
The 2021 model of the Lenovo IdeaPad 3, with a 14" display and an AMD Ryzen 5 5500U CPU, stands out as an excellent budget option for college students looking for a Windows laptop. Priced around $500, it offers great value for the money. Due to the affordable price, some compromises were made, particularly in the display quality. Color gamut coverage and contrast isn't great, making it unsuitable for color-sensitive creative tasks, you do get a reasonable 300nits peak brightness though, which is good enough for general use indoors.
Aside from this, there are many plus points to this laptop: although the processor is an older mid-range Ryzen option, it's still reasonably powerful with good energy efficiency. As a result, you'll get up to 9 hours on battery saving mode – good enough to cover your average studying day. Additionally, the 8GB of memory can be partially upgraded to 12GB (4GB is soldered on and 4GB isn't, so you can swap the latter for an 8GB stick), allowing a maximum of 12GB – not a common feature in most budget laptops (read our how to upgrade RAM on laptop devices to see just how easy this is to do).
Although there's a bit more screen flex than we'd like, overall the build quality is respectable for a machine of this price. The keys of the keyboard are a bit stiff which can cause fatigue over lengthy typing sessions, though we prefer this to overly loose ones, and some people prefer this. The trackpad is a bit too small as well, particularly given that this is a fairly small laptop, though it's still perfectly usable. You do get a full-size keyboard with numpad, which is great if you're working with figures.
The laptop's webcam resolution is only 720p, but this is reasonable for its price range. The microphone audio is also pretty quiet but still usable, and this can be worked around with a headset mic or similar. In terms of ports, the laptop offers two USB-A ports, one USB-C port, and an SD UHS card reader, the latter of which is nice to see. Although the USB-C port does not support charging or display output, this is acceptable given the budget constraints.
Best laptop for college students that you can also game on
ASUS ROG Zephyrus G14 (2023)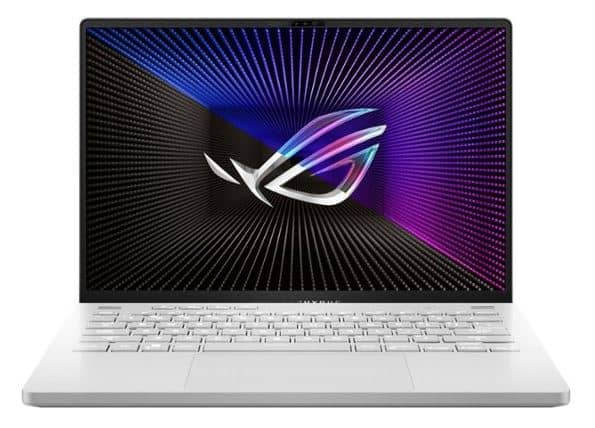 AMD Ryzen 7 7735HS / 9 7940HS
Nvidia GeForce RTX 4060 / 4070 / 4080 / 4090
MUX Switch

great gaming performance for a smaller laptop

great response time

16:10 screen gives more vertical space

great color replication

superb peak brightness

great trackpad

good battery life

good array of ports, including MicroSD slot

decent speakers

light and portable

looks great
keyboard build quality and backlighting could be improved

no ethernet caps your internet to 1Gpbs

difficult to navigate onboard software
The ASUS ROG Zephyrus G14 is easily one of the consistently best gaming laptops we see year on year. Since the 2001 variant this has been a great 14-inch gaming laptop, and ASUS keeps adding improvements with each new model. Given its portable size, 16:10 display, MicroSD slot, and fairly bright screen, it's also great for a dual-use machine for any students looking to game alongside their studies.
The 2023 edition builds upon the strengths of its predecessor, the ASUS ROG Zephyrus G14 (2022) which we reviewed and tested in-depth. The laptop now boasts a higher maximum refresh rate of 165Hz, upgraded Nvidia GeForce 40-series graphics cards, AMD Ryzen 7000 series processors, and various minor improvements. As before, it features a lively 16:10 display with a swift response time, reliable color reproduction, a satisfactory array of ports considering its compact size, and surprisingly impressive speakers—a rarity among gaming laptops.
The Ryzen 7 7735HS or 9 7940HS processor options can be paired with an RTX 4060 / 4070 / 4080 / 4090 GPU depending on what amount of power you're looking for, plus the size of your budget. Whichever you go with, the ASUS ROG Zephyrus G14 stands out as an exceptional upper mid-range portable gaming laptop that also accommodates creative software workflows with ease.
Best Chromebook for college students

Lenovo ThinkPad C13 Yoga Chromebook (Gen 1, 13.3″)
Radeon integrated graphics
Good keyboard & trackpad

Very good build quality for a Chromebook

Convertible 2-in-1 design

Comes with stylus & dock
Can be difficult to find for sale with more than 4GB RAM

Disappointing battery life (only around 7 hours)
If you're looking for an affordable solution to your college needs, then a Chromebook could be the best pick for you. Chromebooks use Chrome OS, which requires a good internet connection in order to function properly, lacking the offline versatility of a Windows or MacOS laptop (read our Chromebook vs laptop guide for more detail on the differences) however as long as this isn't a problem they can be bought more cheaply as they don't require the same power in their CPU etc.
The Lenovo ThinkPad C13 Yoga Chromebook has a very tough build for a Chromebook, whilst remaining compact and portable, it also comes with a fingerprint scanner for added security and a webcam shutter. The keyboard is very nice to type on, and the trackpad is pretty decent and responsive too, plus you also get an old-school red trackpoint in the middle of the keyboard if you want to use that.
The Ryzen CPU, whilst an older model, is also pretty a pretty decent performer for a Chromebook device. Memory and storage options are supposed to range between 4GB-16GB RAM and 32GB-128GB SSD sizes, which is quite sufficient, however, most of the versions we've found still online only have 4GB, which is a little low, so watch out for this if you're prone to opening a good few tabs in your browser.
The 'Yoga' bit of the name refers to the bendability of the 360-degree hinge, which gives it a convertible 2-in-1 design that means you can also use it as you would a tablet, making use of the touchscreen and included stylus (plus a slot to store it in) – a nice doubling of functionality if you fancy taking notes with your stylus or having a doodle. Unfortunately by Chromebook standards, the 7-hour battery life is pretty lackluster, but it's still manageable for a day of lectures.
Best laptop for high school students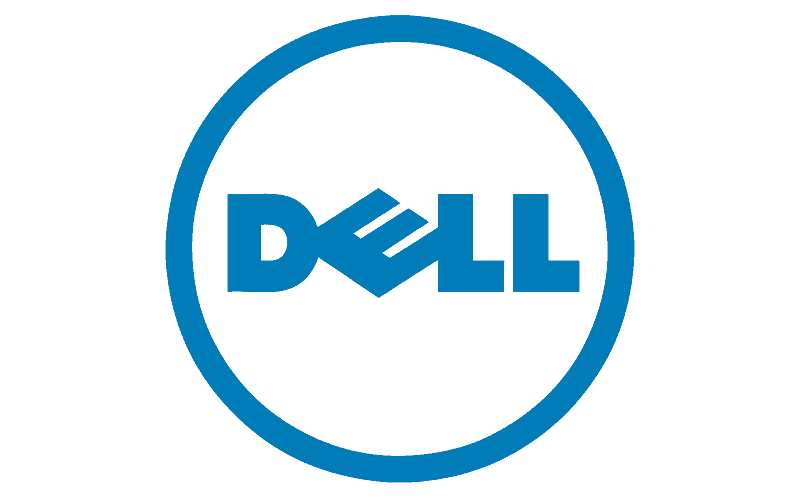 Dell XPS 13 (Intel i5-1135G7)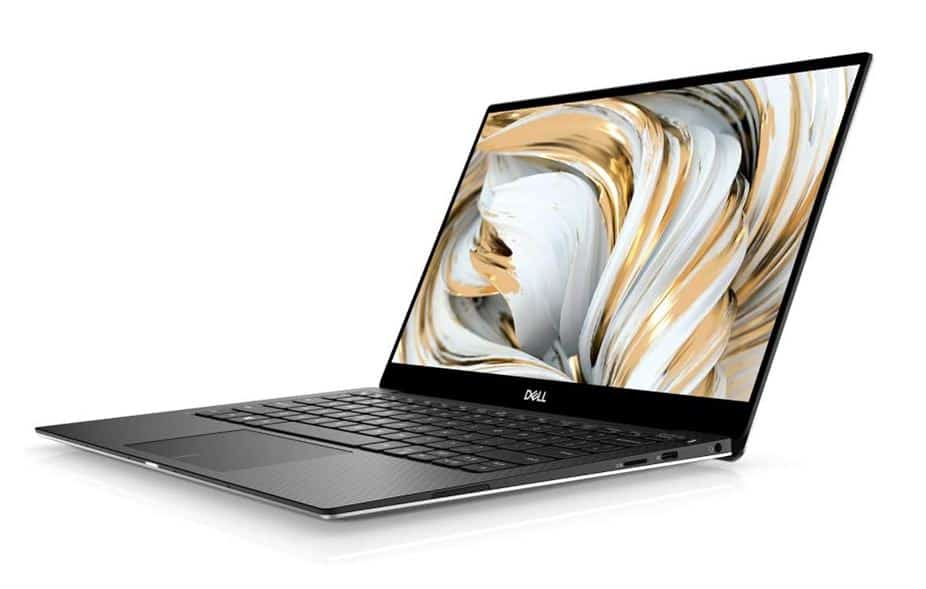 Nice, bright 16:10 screen

Good quality keyboard & trackpad

Decent to great battery life, depending on the model

Looks great

Terrific build quality

Micro SD card reader
overall port coverage could be better

Newer models can be pricey
Whilst high-school students are able to heft about larger laptops, something that won't take up too much space in their bag is ideal. Additionally, high school students tend to be a bit rough and ready with their bags and whatever's inside them, so portability and sturdiness are two of the major factors you want to be looking for in a laptop. Although 13-inch and 14-inch laptops are fairly easy to come by across a range of budgets, getting something with good build quality can be a bit harder if you're working on a limited budget. Don't worry though because we've got you covered!
The Dell XPS 13 is a sturdy yet slimline and portable series of Windows laptops that has been running for a good few years now, meaning you can pick up an older refurbished model for a steal and yet still enjoy the benefits of a quality machine, or if you're willing to spend a bit more money, opt for a newer, full-priced option and benefit from the greater processing power.
All variants of the XPS look great, which could be important to style-conscious teenagers. Although they don't match up to the peak brightness of MacBooks, they're still well above average for Windows laptops of the same price, plus have a nice 16:10 aspect ratio to give you more vertical headroom. The keyboard and trackpad quality are both of good quality, and though the port coverage can be a bit lacking, it should suffice for a general-use high-school machine.
Alternatively, our Middle School pick below would work very well if a Chromebook will meet your child's needs, rather than a Windows laptop.
Best laptop for middle school students
Acer Chromebook Spin 314 (14″)
Intel Pentium Silver N6000
Gorilla glass screen & tough build

Excellent battery life

Affordable

Convertible 2-in-1 design
Less than 1080p resolution

Screen could be brighter
Our best laptop for middle school students in our opinion is actually a Chromebook. Ultimately most Middle School kids won't be using any kind of demanding or advanced software; the likelihood is that they'll be primarily browsing the internet and using web-based software like Google Workplace / Google Classroom (which includes apps like Google Docs, Google Sheets, Slides etc.). If they need to use the Microsoft Office suite of software, then they can always sign up to Microsoft Office 365 (for a fee) which installs 'Progressive Web App' (PWA) versions of software like Word and Excel that can be used in the web browser.
The Acer Chromebook Spin 314 we have picked is an affordable 2-in-1 Chromebook – utilizing a hinge mechanism that enables it to convert between a conventional laptop form-factor and that of a tablet, or you could stand it up in a 'tent' formation if you want to use it more like a screen for presenting your work to others / watching a YouTube video in a group.
It comes with touchscreen functionality but a tough gorilla glass screen, making it resistant to scratches and cracks, and overall has a pretty sturdy design for a convertible laptop. The 8GB of LPDDR4X RAM and 128GB eMMC storage should be quite sufficient for anything a middle schooler is likely to get up to. The 14-inch display size is just the right size for a kid who's a bit older, and considering the modest size of the device, it has an adequate array of ports and sockets, including an HDMI port. Finally, the battery duration is terrific – you can expect around 11-13 hours of battery life on energy saving settings, depending on what it is you're using it for – more than enough for a school day.
Best laptop for grade school students / elementary school students

Lenovo IdeaPad Duet 5 Chromebook (10.1″)
Very light, compact & portable

Detachable keyboard 2-in-1 design

Superb battery life
Weak CPU

Limited ports & sockets
The three key things you should look for in a device for grade school students is portability (smaller people need smaller devices), durability (it's not wise to trust kids with expensive and delicate electronics), and safety (specifically safety against harmful and/or adult content when browsing the web). Powerful core components aren't really a priority as most of their activities will likely be web-based or using non-demanding installed software.
The best device for grade school students which covers all these areas is actually the Amazon Fire HD 10 Kids Pro tablet, though this is obviously not a laptop. Still, if you don't absolutely need to buy a device in the classic laptop form-factor with a keyboard then this offers a very tough and rugged build, portable size, and most importantly in-built safe web browsing features. The Pro variant offers a slightly more mature, less chunky aesthetic compared to the regular Kids version, which is more suitable for younger grade school children.
If you are after something that's more of a 'laptop proper' then the 10.1-inch Lenovo IdeaPad Duet Chromebook is a 2-in-1 laptop – meaning you can detach the keyboard and use it like a tablet or attach it and use it like a laptop (two devices for one!). It uses the ChromeOS operating system rather than Windows, meaning you'll need a consistent internet connection, but if the kids are at a school that lets them use laptops this should be just fine.
---
What budget do I need for a student laptop?
The required budget for a student laptop depends very much on the type of student: their age bracket, personal preferences, and the type of course they are studying. Kids in grade school and middle school neither need nor should be given particularly expensive devices (unless you're not concerned about the cost of having to replace them) – cheap but good quality, kid-friendly laptops are available from around $300 – $500. For high school students with slightly more demanding needs, we'd stick to around $500-$900.
For college students, the answer is a bit less clear – it very much depends on the nature of their studies. If all they're doing is typing, browsing the web, and taking notes then around $500 – $1,000 will cover them just fine, depending on the quality of the device they'd like. If however, they will be doing more high-end rendering tasks or other things that require more CPU and GPU processing, and/or a color-accurate screen, then $1,300 – $3,000 might be a more realistic range.
How much storage do I need for a student laptop?
If you're a student who'll only be using their laptop for web browsing, typing, spreadsheets etc., then you can often get by with only using say 64GB-128GB of SSD storage. For young children as low as 32GB might suffice, though you need to make sure in all cases that you have sufficient room after you've installed your Operating System of choice (e.g. Windows).
For your average college student who wants to play a game or two, then 256GB-512GB is a healthy amount. If your course involves the use of picture, audio, and video files which take up substantially more disk space, then you'll want to have more storage, though you can always supplement this with external hard drives if you wish.
How much RAM do I need for a student laptop?
We'd always try and aim for a minimum of 8GB of RAM where possible. The type of RAM (DDR4 or DDR5 etc.) isn't as important, but having 8GB is what you'll need to open more than a couple of tabs on your web browser without it slowing down dramatically. If you're planning on doing any gaming or running editing software etc, then you'll want 16GB or more. For young children that may not be opening lots of demanding tabs and programs, 4GB/6GB could suffice in a pinch.
How powerful does a student laptop need to be?
In terms of processing power and graphical processing power, most general student laptops don't have to be particularly powerful at all. Again though, if you're going to be using more demanding software than your web browser or Microsoft Office, then you should check the recommended requirements of that particular piece of software online and make sure that what you're thinking of buying is up to the task.
Best laptop for students 2023 FAQs
What should a student look for when buying a laptop?
When buying a laptop, a student should look for sufficient RAM to fulfill their needs (usually 8GB minimum for web browsing, 16GB minimum for gaming/editing software), a good quality keyboard as they'll be using it a lot, a sufficiently bright screen for the environments they will be studying/working in, a good enough battery life duration to meet their needs, and portability (to fit in their bag).
Perhaps touchscreen functionality or a drawing stylus would also be a useful feature depending on the nature of their course.
Which laptops are best for students?
There is no one brand or model that has the monopoly on being the best for students overall. MacBook Airs and MacBook Pros are a common premium pick for college students, but these can be overpriced relative to the needs of a particular student.
Generally, something cheaper and sturdy but portable is a good bet for younger students, and there are various different models that can meet these needs. Read above/within for more info.
Best laptop for students 2023: Final Word
We hope that this guide has helped you find the best student laptop for your needs. If you didn't find what you're after here, do be sure to have a look at our many other laptop guides in the megamenu above, including the likes of best OLED laptop, best 4K laptop, best gaming laptop, and best laptop for working from home.
---