Overwatch 2 laptop compatibility: the best gaming laptop for Overwatch 2 in 2022
The best laptops for Overwatch 2: budget options and competitive gaming machines
Updated: Apr 27, 2022 12:43 pm
Overwatch 2 has arrived on Beta, and if you want to know the best gaming laptop for Overwatch 2, or even if playing Overwatch on laptop hardware is even worth your time as a competitive gamer, then read on. We will be discussing the cheapest Overwatch 2 laptop options, as well as those you should consider if you want to play the game on the highest graphical settings, resolutions, and with the highest amount of in-game FPS possible.
Can you play Overwatch 2 on a laptop and get good FPS?
Overwatch 2 is not a particularly demanding game, and compared to the latest AAA titles it's pretty easy to get high enough FPS to play competitively, without spending too much money. As with any gaming laptop, you won't get the same level of FPS output as you would with a desktop PC for the same budget, but this is the trade-off for the portability and flexibility a laptop provides. Further down this page, we've listed several gaming laptops for Overwatch 2, that fit various use cases and budgets.
Overwatch 2 recommended specifications (desktop)
The below recommended system requirements for Overwatch 2 are the official specs for those looking to play the game at 1080p resolution on a desktop PC on the higher graphical settings, generating an average of 60FPS or thereabouts. For more detail on the desktop requirements, read our Overwatch 2 system requirements page. Generally speaking, gaming laptop graphics cards are underpowered compared to their desktop components, and so if you're looking to play the game on a laptop you'll need to add a bit more on top. Higher resolutions will require more powerful components. Additionally, we would say that most PC gamers should be aiming for a setup capable of playing the game around a minimum average of 100FPS where possible, particularly when it comes to competitive online shooters. We've listed below several gaming laptop options to play the game at different resolutions and price points, all capable of achieving this.
CPU: Intel Core i7 / AMD Ryzen 5
GPU: NVIDIA GeForce GTX 1060 / AMD R9 380
RAM: 8 GB
HDD: 50GB of storage space
OS: 64-bit Windows 10
Cheap gaming laptop for Overwatch 2 at 1080p
At the cheaper end of the options here, this RTX 2060 laptop should manage to get you around 100FPS at least in Overwatch 2 on low-medium settings, which is all you need for a decent online gaming experience. The MSI GF65 Thin has been one of our best picks for best gaming laptop under $1,000 for a while now, including the previous RTX 2060 version, and now the newer RTX 3060 iteration, which will allow you to turn up the graphics that bit higher. We'd try and go for the Intel Core i7 CPU option where possible, though the i5 is still a good budget choice. The one drawback of this machine is that we strongly advise you add an additional 8GB RAM stick, as one simply isn't enough. This is a small price to pay for such a solid value performer.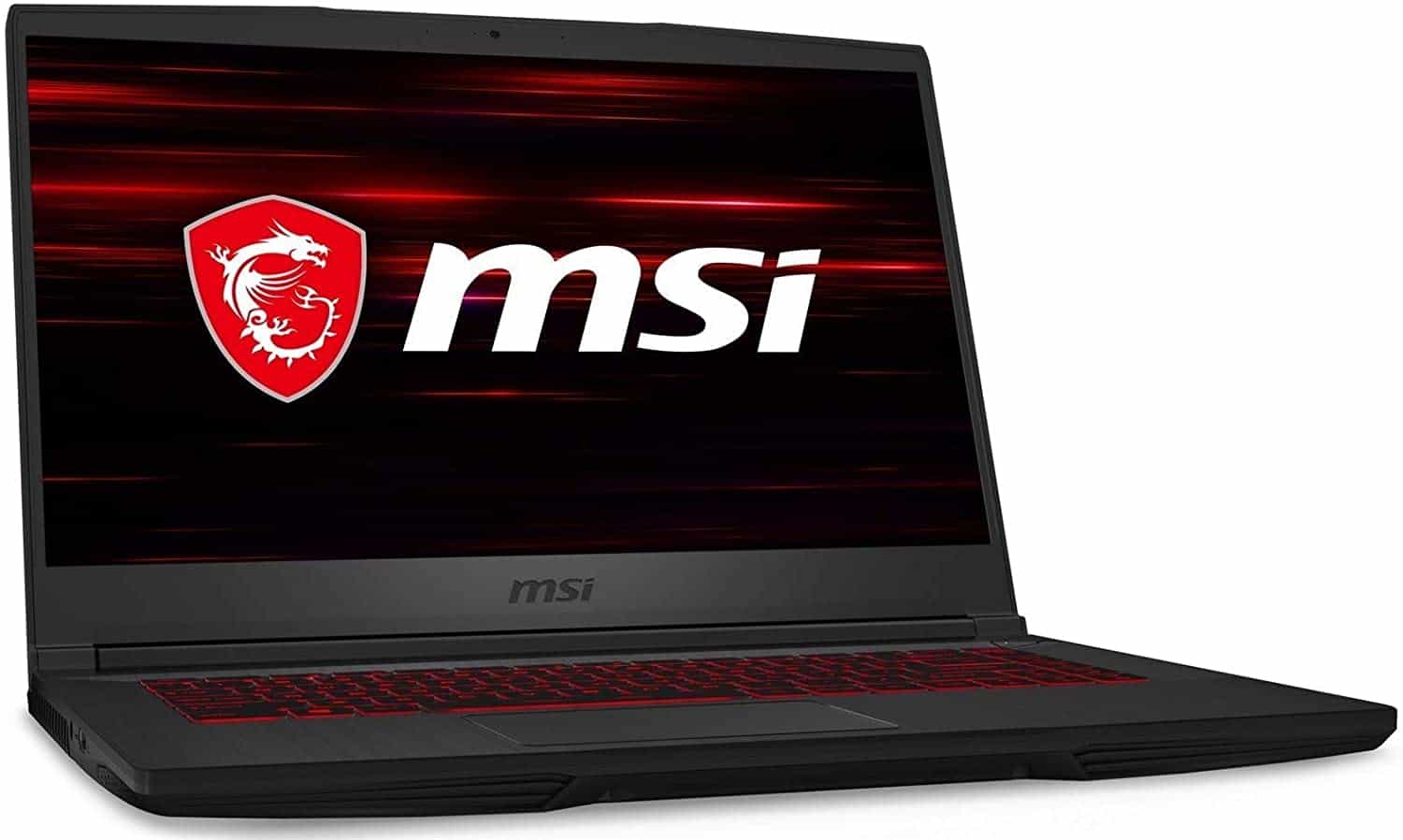 MSI GF65 Thin (15.6″, 144Hz)
CPU
Intel i7-9750H / i7-10750H
Graphics Card
Nvidia GeForce RTX 2060 / RTX 3060
Cheap laptop that can run Overwatch at 1440p
The HP Victus 16 is the most affordable 1440p gaming laptop you will find that will be able to run Overwatch 2 to good standard of FPS. We'd recommend opting for the RTX 3060 GPU, which comes paired with an AMD Ryzen 5800H processor, and 16GB RAM from the HP website in one of their many sales. Though the build quality on this laptop isn't the best, this is the trade-off for getting components of this power and a display this good for this price.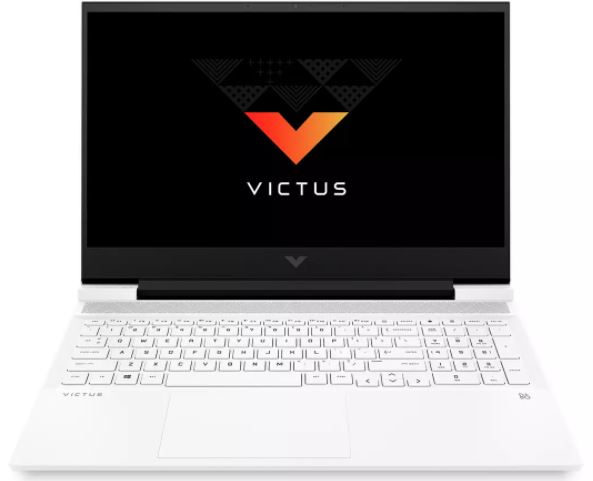 HP Victus 16 (RTX 3060, 1440p, 165Hz)
Graphics
NVIDIA GeForce RTX 3060 (6GB) 90-95W
High-end gaming laptop for Overwatch at 1080p or 1440p
If you want an Overwatch laptop that can play the game at either 300FPS at 1080p or at 165FPs at 1440p then different display variants of the ASUS ROG Strix G15 Advantage Edition are what you should consider. This all-AMD gaming laptop punches well above its weight in FPS terms compared to the other gaming laptops in its price range, and has a 1440p/QHD 165Hz display option and a 1080p 300Hz screen if you're looking for the biggest edge in online play. If you have your heart set on an Nvidia machine instead, then, check out some of the other options available in our best gaming laptop under $1,500 list, though you won't find FPS performance to match this laptop.
ASUS ROG Strix G15 Advantage Edition (300Hz 1080p)
Best gaming laptop for Overwatch at 4K (native)
We should caveat that this gaming laptop is massive overkill considering the actual required specifications of Overwatch 2. The issue is there aren't many gaming laptops around with a 4K native resolution that have a high enough refresh rate to game on at the native settings. If you want to play Overwatch 2 on a laptop at 4K, our advice is to go for the ASUS Zephyrus S17 with RTX 3070 GPU, or the RTX 3080 model if you really want that extra oomph for other, more demanding games. As with any other 4K gaming laptop though, it doesn't come cheap.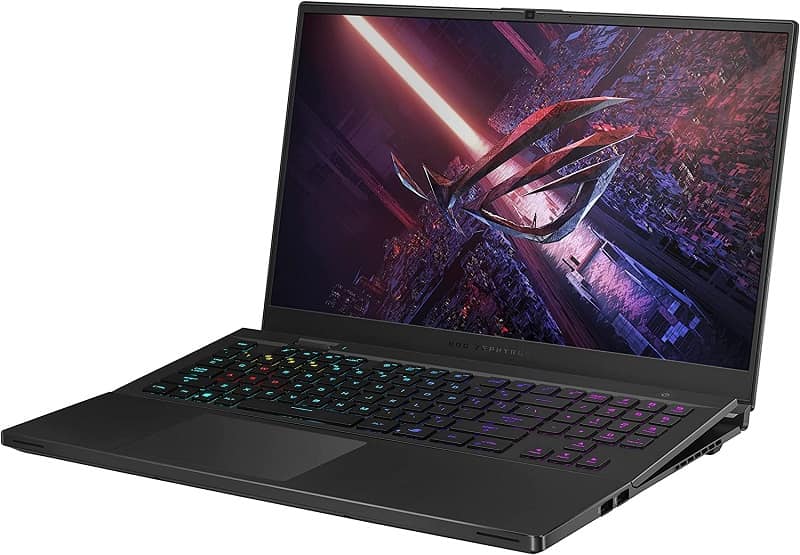 ASUS Zephyrus S17 (4K, 120Hz, RTX 3080)
Graphics
Nvidia GeForce RTX 3080 (100-140W)
Best Overwatch 2 laptop: final word
We hope this has helped you find the best gaming laptop for Overwatch 2 according to your budget and needs, and assisted you in deciding if Overwatch laptop gaming is the right call for you. If it turns out you'd rather spend your money on a desktop PC, do have a read of our best gaming PC for Overwatch 2 page for some possible options.
---