If you love puzzles, planning, and building but you're looking for something with a bit more to it, strategy games are your best bet. Strategy games are great if you're not a big fan of combat or racing, and are perfect for those who prefer managing and building worlds.
We'll be listing some of the best strategy games below. While this might not include your favorites, or indeed all the strategy games worth playing, we've put together a variety of different types of games. Here are our top picks for strategy games in 2020.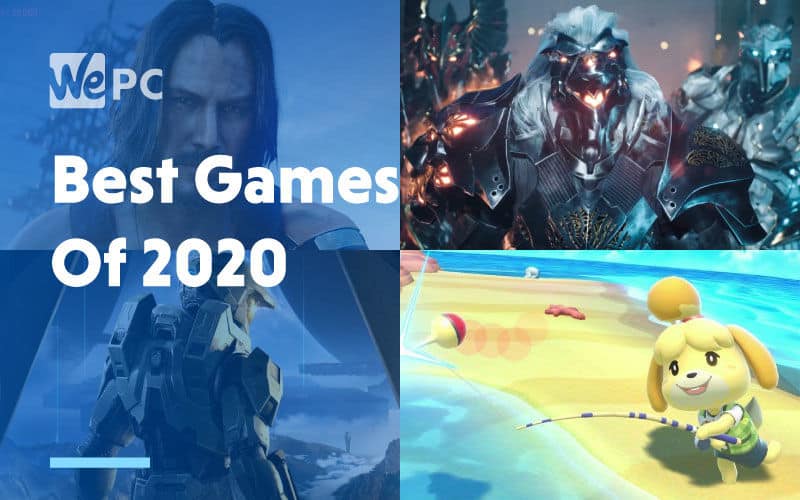 The Best Games Of 2020: 10 Games We're Looking Forward To The Most
Take a look at our top picks for the best games of 2020 across PC, Playstation, Xbox, and Nintendo Switch. Did your favorites make the list? Click below to find out!
Read More
1. Civilization VI
Release Date: 21 October 2016
Publisher: 2K Games
Developer: Firaxis Games
At the top of many strategy fans' lists is at least one of the Civilization games.
Sid Meier's Civilization VI is a turn-based strategy game with the overall goal to develop and maintain a civilization of your own.
You will begin as an early settlement moving through the ages, but with a good strategy, you can turn your humble civilization into a global power. Civilization VI allows you to develop technological superiority over other nations, military might and cultural influence.
To build your world, you can explore the nations around you, find new cities to develop and enlist military forces to attack or defend. There's plenty of technological research to undertake, trade routes to build and delicate negotiations to make between the leaders of other nations.
You could build a peaceful society or a fearsome empire to last throughout the ages. Civilization VI gives players a varied amount of win conditions which means no two runs are the same.
2. Crusader Kings II
Release Date: 14 February 2012
Publisher: Paradox Interactive
Developer: Paradox Development Studio
Fans of the Civilization series of games will no doubt feel at home in the world of Crusader Kings too. Crusader Kings II is a strategy game set in the Middle Ages and acts more like a dynasty simulator than a country simulator.
As a player, you control a Medieval dynasty from between the years 1066 to 1337, meaning you get to see the likes of William the Conqueror, Richard the Lionheart, Genghis Khan, and Ivar the Boneless.
The aim of the game is to obtain prestige and piety points to keep your dynasty alive and well through various historical events. It's the perfect game for history nerds and strategy fans alike.
3. Football Manager 2020
Release Date: 18 November 2019
Publisher: Sega
Developer: Sports Interactive
Now for something a bit different. If you are a sports fan and love strategy games, you won't find a more perfect combination than in Football Manager.
Football Manager 2020 is the type of game for those who love stats and all of the behind the scenes work that goes into both managing a football team and leading them to success in the leagues. Football Manager 2020 is an in-depth management simulation game that lets you play teams in 53 countries and 118 leagues.
You can play as your favorite team and lead them to victory but to do so, you'll need to carefully choose your tactics, players, staff and also keep an eye on your finances in order to succeed.
4. Total War: Warhammer 2
Release Date: 28 September 2017
Publisher: Sega
Developer: Creative Assembly
Total War: Warhammer 2 is another turn-based strategy game with real-time tactics. It's part of the Total War series and is the second installment of the Warhammer trilogy.
Gameplay spans across kingdoms and cities, allowing you control over managing cities, armies and individual characters during battle. You can control one of several fantasy factions including dwarves, humans, vampires, and greenskins. All of these factions have their own abilities and characters to play around with.
The main campaign you can embark on is a narrative-style campaign where each race has their own stories and cutscenes so you get a chance to learn more about the world and the characters.
5. Stellaris
Release Date: 9 May 2016
Publisher: Paradox Interactive
Developer: Paradox Development Studio
If you want to take your strategy far beyond this world, then Stellaris offers you a chance to experience a grand strategy game set in space.
Stellaris allows you to explore space, manage empires, enact diplomacy where necessary, or launch attacks against other civilizations.
Beginning in the year 2200, players can take control of a species in the early years of interstellar space exploration. The early stage of the game involves exploring and colonizing space, but creating a settlement doesn't come without challenges from other lifeforms.
You can choose to build a peaceful settlement or engage in space warfare to build an empire. You can achieve victory however you please, some players prefer to take a pacifist approach whereas others are hell-bent on destruction.
Final Word
Strategy-based games are still incredibly popular and of course, we haven't had a chance to list them all. We have tried to include a few different types of games from worldbuilding to sports, but the possibilities are endless when it comes to the strategy game genre.
If we have missed off your favorite, be sure to let us know in the comments. For those new to strategy, trying any of the above games will be a fantastic introduction to the genre.