Another week, another round-up of the top gaming stories. Take a look at our favorite news stories from the last seven days.
Far Cry 6
Just as our News Editor Lewie had suspected, the upcoming game featuring Giancarlo Esposito was revealed to be a new Far Cry title. Turns out though, it was revealed a little earlier than planned when a store page for Playstation Hong Kong leaked its existence just a few days before the official announcement. Although, are we really surprised? Who can remember a Ubisoft game that didn't leak?
Far Cry 6 Accidentally Announced Ahead Of Schedule On PSN HK
Ubisoft Forward
Speaking of Ubisoft, they held their online event this week - Ubisoft Forward. We got to see more footage of Watch Dogs Legion, an ode to fan-favorite Rainbow Siz Siege, as well as new game announcements. Their upcoming Hyperscape shooter, the aforementioned Far Cry 6, and a couple of smaller titles most people don't really care about (sorry Ubisoft). You can read about everything in our roundup below.
All The Big News From Ubisoft Forward
Devolver Digital
There was another online game event this week as Devolver Digital showcased their roster of upcoming titles which, as expected was quite a mixed bag. Never one to disappoint with their events, it was as tongue-in-cheek as we hoped it would be. You can check out the full write-up of everything that went down by clicking the link below.
Microsoft Flight Simulator
There was a lot of buzz around Microsoft Flight Simulator this week. We'll be getting a closed beta at the end of this month before a full release in August - so not long for you aviation fans to wait. To celebrate, we've covered the system requirements you'll need to play the title so you can dive straight in, as well as taking a fond look back at how far these sims have come.
Closed Beta announced For Microsoft Flight Simulator
Microsoft Flight Simulator Lands August 18th On PC
Flight Simulators: An Introduction | Games, Hardware, & History
Microsoft Flight Simulator System Requirements
Razer Huntsman Mini
We're always on the lookout for shiny new peripherals for our gaming setup, so when we heard Razer was releasing a new keyboard this week, it's safe to say the work chat was hyped. The Razer Huntsman Mini is a neat little model and acts as their first every 60% board. You can check out what we thought of it in our full write-up below, but it's safe to say Razer have lived up to their name with this great product.
Razer Releases Ultra-Compact Huntsman Mini Keyboard
Halo 3 On PC
It might have taken 13 years, but this week, we finally got our hands on Halo 3 on PC! Why it's taken this long is anyone's guess, but we're celebrating regardless. We're excited to dive into what is arguably the best title in the Halo series with our full gaming setups over this weekend.
After 13 Years, Halo 3 Is Now Out On PC
Henry Cavill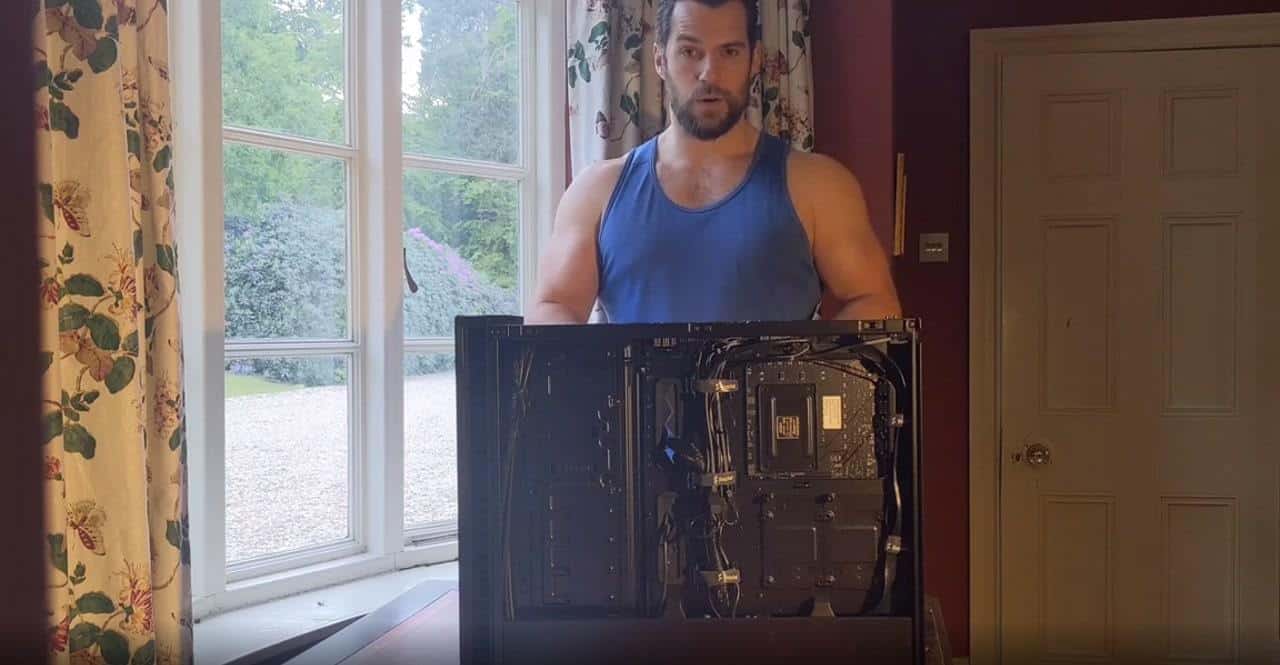 We already knew that Henry Cavill was a massive nerd. He missed the call to play Superman because he was knee-deep in WoW raids, he's been spending quarantine painting miniatures for Warhammer 40K, and when asked to choose between PS4 and Xbox he replied "PC". But, we were not expecting to see a steamy video of him building his own PC to the musical stylings of Marvin Gaye this week. But, that's exactly what we saw. And, Mr. Cavill, if you're reading this, we'd love to have you come to our offices and build a PC, or play some games, or just hold me with those big Witcher arms for a little while...Sorry, I got a bit distracted. Anyway, our eagle-eyed news team spent some time figuring out exactly what parts he used in his build, so now you can play The Witcher like The Witcher plays The Witcher. Check it out below.