Best X470 & B450 Motherboards For Ryzen 3000 / 3rd Gen CPUs
We find the best 3rd gen Ryzen motherboard
Updated: Jan 30, 2023 2:21 pm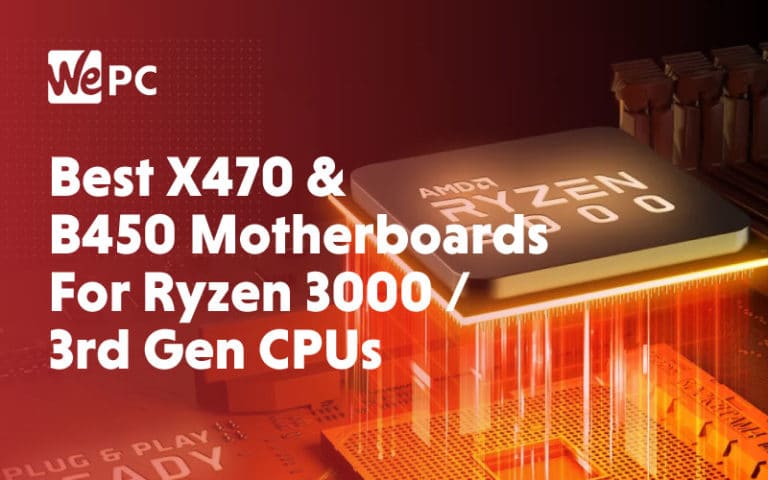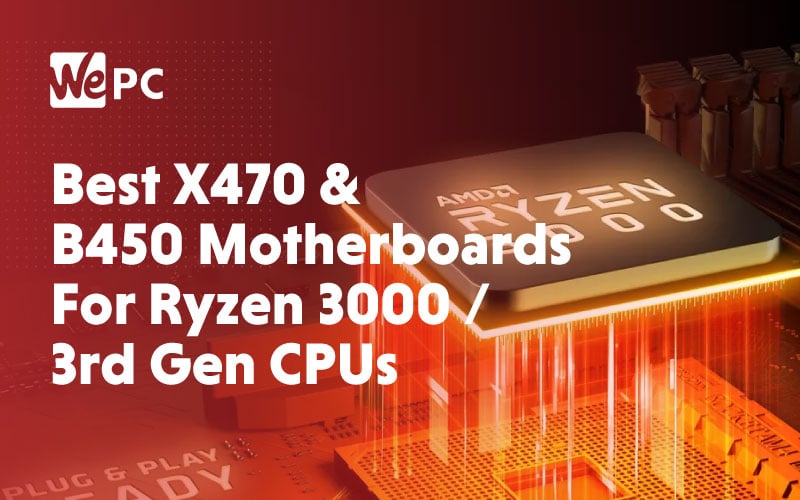 If you like to keep abreast of the latest PC hardware news, like me, then you'll be fully aware of the massively anticipated release of AMD's latest 3rd Gen CPUs that hit shelves on the 7th of July.
The new processors are set to eclipse the performance power of Intel's flagship CPUs in both multi-tasking and gaming scenarios thanks to several technological improvements AMD has made. Crazy, I know!
But what if you want to purchase one of these fancy new chips but don't have the budget to afford a new X570? Well, don't worry, AMD has stuck to their promise and has built the new chips using the AM4 socket. This means consumers can purchase one of the cheaper 300/400 series motherboards instead of an expensive newer x570.
But which 300/400 series board is the best for my specific needs? Well, this is where we lend a helping hand. Doing the research to find the best motherboard for your needs can be an extremely long process that requires extensive research. With this in mind, we've decided to make a list of the best (non-x570) motherboards available in today's market.
Our team has put in the hours to make sure we recommend the best boards for your builds. We've tried to separate each motherboard into its own category to make life even easier.
Let's have a little look at what that list looks like.
Our Top Picks
01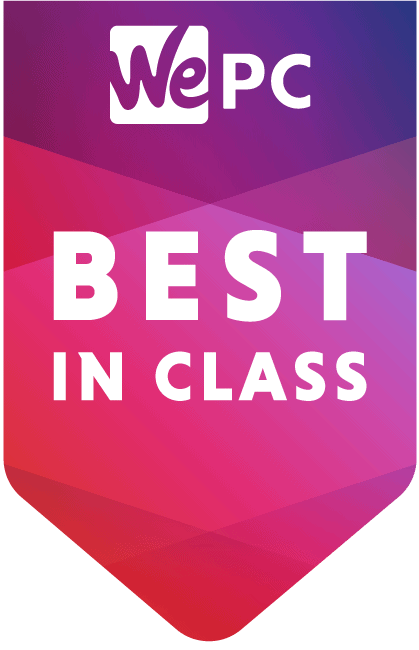 The Best 3rd Gen Ryzen Motherboard
ASUS ROG Crosshair VII Hero
02
The Best 3rd Gen Ryzen Motherboard With Wi-Fi
GIGABYTE X470 AORUS Gaming 7 WIFI
03
Another Great 3rd Gen Ryzen Motherboard
MSI Gaming Pro Carbon X470
How We Choose
Choosing great hardware options is something we do here on a day to day basis. The team is continuously working with the best components available to make sure the advice we provide is both up-to-date and accurate. Whether it's a budget motherboard or a flagship GPU, you can rest assured that we have used and tested the product at length.
In this specific guide, we've decided to break the 'best' motherboards into their own categories, performance, budget, overall, and so on. This will determine what motherboard to go for a much easier process at the end of things.
We usually decide which products to recommend based on key criteria such as; performance, TDP, overclocking ability, price, and more. This gives a much better overall perspective of what each board can offer and why it is the best in its specific field.
Things to Consider
There several different areas that we feel are critical when it comes to buying a new motherboard. We've taken each area into consideration when picking this "best of" guide, but we're going to give you that list so that if you don't see something you fancy, you have the information needed to make your own informed decision.
The following is a short list of areas to consider when buying a motherboard:
Does it have a compatible socket?
Does it need a BIOS update? (Pretty specific to Ryzen 3000 chips at the minute)
How much does it cost?
Do the VRM's allow for overclocking?
Does it have built-in Wi-Fi?
What form factor board am I looking for?
We're going to stop there as the list can go on for quite a while, however, be aware that the above are the MAIN areas to consider when looking to purchase a new motherboard.
BIOS Update
As we mentioned above, if you do decide to go down the route of getting an older 300/400 series board, then you are going to have to perform a BIOS update. For now, anyway.
Fear not though, we've made a full article on how to update your BIOS in this article here.
Chipsets
A chipset, for those wondering, is a set of electronic components on an integrated circuit that helps the data flow between key hardware components such as CPU, RAM, GPU, and so on. Motherboards are usually paired into specific chipsets and loosely reference the board's general makeup.
For example, a B450 & X470 differ in the number of available ports they have and PCIe SLI support.
There are loads of different chipsets; however, the ones that are backward compatible with Ryzen 3000, and the only ones relevant to this "best of" guide are as follows:
These are all compatible with Ryzen's latest lineup. However, they will require a BIOS update. The only boards that DO NOT require a BIOS update are the latest X570.
What is good about X470 motherboards?
X470 motherboards offer several advantages over other chipsets:
Overclocking: X470 motherboards provide robust overclocking support, making it easier to push components to their limits.
Improved Power Delivery: X470 motherboards feature improved power delivery systems, providing more stable power to the CPU and other components.
Higher Efficiency: X470 motherboards are built with energy-efficient components, reducing power consumption and heat generation.
Dual-Channel DDR4 Support: X470 supports dual-channel DDR4 memory, allowing for faster memory speeds and improved system performance.
Multiple M.2 Slots: Many X470 motherboards feature multiple M.2 slots for NVMe solid-state drives, providing fast storage options.
USB 3.1 Gen 2 Support: X470 motherboards support USB 3.1 Gen 2, providing faster data transfer speeds for peripherals.
SATA III Connections: X470 motherboards typically include multiple SATA III connections for storage devices.
The Best Motherboards For Ryzen 3000 CPU A.K.A 3rd Gen (Not X570)
In-depth Review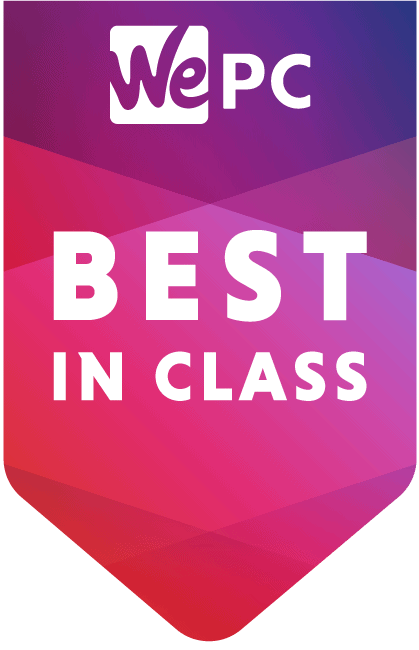 01
The Best 3rd Gen Ryzen Motherboard
ASUS ROG Crosshair VII Hero
Intended Build
High end AMD builds
If what you're looking for is a high-end 400 series motherboard for your new AMD 3rd Gen Ryzen build, then look no further, the ASUS ROG Crosshair VII Hero is easily one of the best last gen motherboards money can buy and with a simple BIOS update, will serve your new Ryzen chip extremely well. The VII Hero has everything a PC enthusiast would want from their motherboard; powerful overclocking ability, solid compatibility and lots of added extras such as Wi-FI and RGB.
But let's talk specifics: The Hero has plenty of PCIe bandwidth meaning you can run those beefy GPU's with confidence.
Second, this board supports up to 64GB of 3,466MHz RAM, the perfect partnership for your new Ryzen chip.
Third, it comes with built-in Wi-Fi. A lot of the higher end boards have built-in Wi-FI and it allows users to utilize their PCIe slots for other necessities.
02
The Best 3rd Gen Ryzen Motherboard With Wi-Fi
GIGABYTE X470 AORUS Gaming 7 WIFI
Intended Build
High end AMD builds
The AORUS Gaming 7 WIFI is our runner up for best non x570 motherboard for the new Ryzen CPU lineup and for good reason. Even though it didn't get the top spot, it's still considered to be one of the best X470 boards available in today's market. With Gigabyte you know you're getting both quality and performance when you purchase one of their hardware offerings. The AORUS Gaming is no different.
Ryzen's new chips are renowned for being extremely overclockable, just check out the new world record they set a few weeks ago. The AORUS gaming 7 is the perfect pairing if this is your sole agenda. It not only has great overclocking potential, it also has superb aesthetics to boot.
03
Another Great 3rd Gen Ryzen Motherboard
MSI Gaming Pro Carbon X470
Intended Build
AMD Mid-range
Expensive boards are great, but what if you simply don't have the budget to afford one? What if you want decent performance at a more reasonable price? Well, if that's the case, let me introduce the MSI Gaming Pro Carbon. This board comes to the table with many of the features you'd expect from a high-end board, however, it's at a fraction of the price.
The Gaming pro carbon is built using, what MSI like to describe as, 'Military grade' materials, so you know this thing is going to stand the test of time. It features a core boost which is a power design specifically engineered for Ryzen chips meaning you can squeeze maximum levels of overclocking out of your chip.
The board has several heatsinks which make sure everything stays cool at all times. It has also been equipped with RGB to make aesthetics that much more attractive.
04
A Solid 3rd Gen Ryzen Motherboard
MSI Arsenal Gaming B450 Tomahawk Max
Intended Build
Mid/High end AMD builds
So you don't need anything fancy, and you just need the basic features to help get you up and running. Or maybe you're just in the market for a budget AMD board for a Ryzen APU build? Either way, the MSI Arsenal Gaming B450 Tomahawk MAX has everything you need and more.
Over the years AMD has always offered good quality budget range hardware. Intel had the higher end market, AMD had the lower end. This means the quality of the budget range AM4 motherboards is of the highest standard… as far as budget offerings go.
Anyway, the b450 Tomahawk is one of the most popular motherboards available and for good reason. It has some great features such as a core boost that offers more power to your components, especially advantageous when using Ryzen chips.
The thick plated heatsinks scattered across this board ensure that temperatures are always to a minimum, especially good when you're trying to squeeze the maximum potential out of these chips.
05
The Best Budget 3rd Gen Ryzen Motherboard
MSI B450 Gaming Plus MAX
Intended build
Budget build
The MSI B450 Gaming Plus MAX is officially the cheapest budget range board on our list, however, don't be totally fooled with the price tag. MSI has had to make some compromises to achieve the low price range but they have kept the core features gamers are most concerned about.
With 64GB of 4,133MHz RAM supported, this board is perfect for an AMD Ryzen build. Having said that, you can still make use of the excellent features to pair this board with any of the Ryzen 3rd gen CPUs. You won't even have to update the BIOS either. MAX means this board is already updated to the latest BIOS so you can simply pop your new chip into this motherboard without the fear of a none boot.
Unfortunately, the Gaming Plus only comes with 1 M.2 slot meaning future expansion is going to be fairly difficult if you're looking at using multiple M.2's. It's easy to let them off though seeing as though it comes to shelves at such an affordable price.
One of our favorite boards here at WePC that's great for anyone looking to build a decent first time gaming rig.
Final Word
---