Best Corsair Mouse 2023
There's no cat and mouse chase when it comes to Corsair mice - simply read through our reviews, choose the one you love, and it could be yours today!
Updated: Jan 6, 2023 4:01 pm
We're going to find the best Corsair mouse of 2023 today, and we couldn't have picked a better company.
From entry-level gamers to experienced professionals, a quality gaming mouse is an essential component when it comes to the world of gaming. Don't make the mistake of thinking it's any less important than your choice of computer processor or graphics card, because it could be the difference between seamless, successful gaming or total failure.
But why should you choose Corsair?
Founded in 1994, the American company set its sights on becoming one of the leading manufacturers in gaming accessories with an aim to produce peripherals that cater to every gamer's budget. Their gaming mice do just that, so we've chosen 5 of our favorites to review and compare so that you can find the perfect mouse to pair with your PC setup.
We've tried and tested each of the products included in this article and we've put together a list of the most important factors to consider when making your final decision. So, without further ado, here are our top 5 recommendations and why we love them.
Our Top Picks
01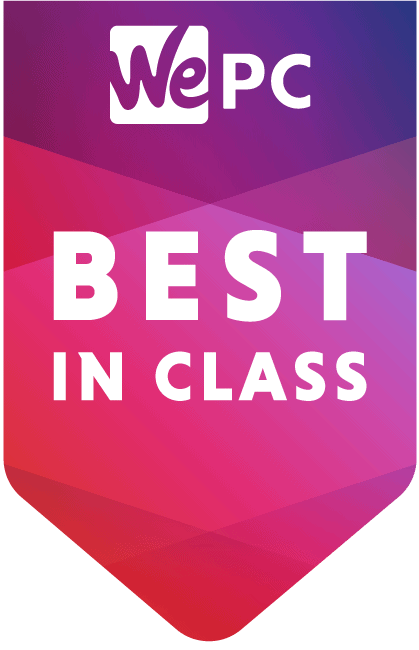 Corsair M65 RGB Elite
CORSAIR M65 ELITE RGB
02
Corsair Dark Core RGB Pro
Corsair Dark Core RGB Pro
03
Corsair Harpoon RGB Wireless
CORSAIR Harpoon RGB Wireless
How We Chose
Those of us here at WePC HQ have spent our fair share of time with a mouse in our hands as we test out products and review them, so none of us are strangers to the requirements that constitute a comfortable, quality gaming mouse. We're gamers ourselves first and foremost, so it's important to us that we only recommend products that we believe in.
As such, we were able to choose products that we know will include the features that most gamers look out for in a mouse. However, we're also aware that this is a decision that often ultimately comes down to personal preference, so we've made a conscious effort to include a variety of gaming mice to suit a range of various different styles and budgets.
To keep things consistent across the board, we prioritized the following factors when selecting products to review, including size, weight, whether it's a wireless or wired connection, the sensitivity level, and the style of switch.
Keep reading to learn more about each of these features in more detail so you can make an informed decision yourself when it comes to choosing which gaming mouse is right for you.
Things to Consider
Before we go any further, stop and think about what the main intended purpose for your Corsair mouse will be. You can choose a gaming mouse just based on the key considerations that we're about to go through, but having a specific purpose will help you decide which factors should be prioritized and which factors won't really affect you.
Size
At a glance, you might assume that all gaming mice are the same size. While they can certainly be similar, each brand varies in its design which affects the mouse's shape and size. In fact, there's enough of a difference to make some mice much more comfortable than others, especially for gamers whose hands spend large periods of time hovering over it.
The size of your own hands will be a contributing factor for obvious reasons, because if the mouse is too big for you to comfortably hold or vice versa then it could have a serious impact on your gaming ability. Fast-paced games, for example, rely on your ability to make speedy moves, which will be harder if your hand movements are restricted due to the size.
The way you hold your mouse will also play a part in which size and shape will be best suited to you as different grip options make it easier or harder to maneuver your mouse while gaming. Heavy-handed gamers might prefer a mouse with additional rests or grip, for instance, where dainty hands will benefit from something sleeker and more agile.
Weight
The weight of a gaming mouse will similarly influence how you get on with it, as this can determine how natural your hand movements feel and how easily you can drag it around your desk. A good mouse will feel well-balanced when you hold it, as otherwise, you're at a higher risk of gaming-related issues like developing carpal tunnel or repetitive strain injury.
You'll typically find that mice that are designed for gaming purposes weigh between 74g and 136g, and anything within this range performed well under our testing conditions.
Whether you would prefer to stick to the upper end of this spectrum (or find something closer to the lighter end or be happy to fall somewhere in the middle) will ultimately depend on your personal preferences and how you like your gaming mouse to feel in your hand.
Wireless?
Gaming is a matter of reacting to what's happening on the screen in front of you, so it'll come as no surprise that the response time of your gaming mouse is a huge factor in whether or not it's a good choice for gaming. Up until 2016, this meant that wireless gaming mice were out of the running, as the technology just couldn't keep up with the speeds of a wired mouse.
These days, however, a wireless gaming mouse is just as capable of maintaining connection and is less likely to cause lag or latency issues mid-game. This level of quality tends to be found in high-end mice where cheaper mice may still struggle with these issues to an extent.
A wireless mouse also allows for more flexibility and freedom in your movements without a wire trailing behind to tangle or get caught on any obstacles on top of your computer desk. It just depends on whether or not you're willing to accept how this may affect the movement on your monitor. With that said, Corsair's wireless mice can be just as good as the wired variety.
Sensor
Speaking of movements and how they translate from your mouse to the computer screen, having a gaming mouse with an effective sensor will ensure a higher level of precision and accuracy leaving less room for accidental moves or mistakes.
The DPI (dots per inch) of a gaming mouse will indicate its sensitivity level which tells you how well it can pick up on smaller movements. If you enjoy fast-paced gameplay, then a mouse where all you need is a flick of the wrist to give an instruction means you can carry out more moves in a shorter amount of time.
On the other hand, some gamers will find such high sensitivity levels frustrating as it can cause your mouse to move too far or too fast, making it harder to click the screen in the exact spot you need. Our advice to gamers is to avoid algorithms that promise to predict or speed up your movements and to look for a 'flawless' sensor mouse instead.
Switches
Sensors and switches go hand in hand, as having one without the other means you won't benefit from either. Basically, you need to get a gaming mouse with a good switch.
It might not seem like a long amount of time, but when every shot counts even a 1-second delay in response time can have huge repercussions in your game. You'll need to have a switch that processes your clicks immediately so your movements will be more precise.
While they're admittedly a little on the pricier side, high-end mouse switches often use infrared light beams which are able to carry instructions. Because they travel via an electric signal, these tend to be much quicker than regular mechanical switches making them an excellent choice for gamers.
The Best Corsair Mouse
In-depth Review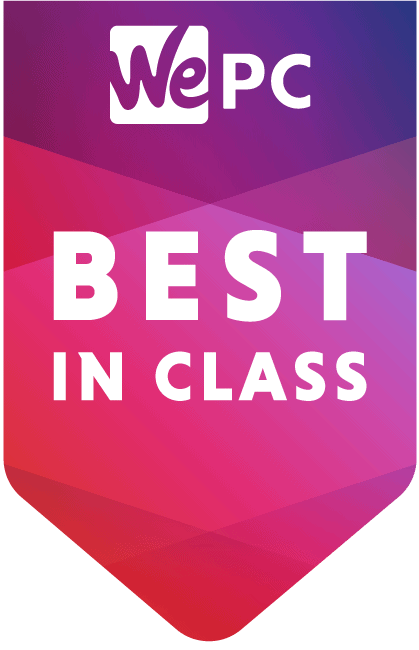 01
Corsair M65 RGB Elite
CORSAIR M65 ELITE RGB
Sensor
PMW 3391 (optical)
PROS
You won't have to worry about experiencing delays in your responses when gaming thanks to the high-precision optical sensor which registers your movements instantly.
There'll be no need to replace it anytime soon thanks to the design of and the durable materials used in the mouse's manufacture.
It can be adjusted to suit your weight preference between 97g and 115g.
The ability to customize various elements and features can help give you an edge in your gaming.
CONS
Some customers have reported issues with the left clicker registering depressions.
At the top of our list is the Corsair M65 RGB Elite gaming mouse, an excellent choice for gamers who prefer the reliability of a wired mouse. It's affordable without being cheap; manufactured with an aluminum frame that sets it up to last a lifetime of gaming use.
The durable Omron switch can handle 50,000 million clicks before showing signs of wear and tear and this mouse features one of Corsair's most advanced optical gaming sensors.
You can customize the sensitivity of the mouse by adjusting the DPI resolution steps for more precise tracking, with a stock DPI of 18,000. There's also a precision sniper button that is strategically placed so that you can lower the sensitivity in an instant for important shots.
Another feature you can adjust is the advanced tunable weight system which allows you to set the center of gravity where it will aid your grip the most, or alternatively, you can reduce the weight to 97g for a lighter grip.
Make the most out of your mouse by utilizing the programmable additional buttons: for example, you can assign custom macros to your clicks or give yourself the ability to remap, which will give you an edge in your gaming.
02
Corsair Dark Core RGB Pro
Corsair Dark Core RGB Pro
Sensor Model
PixArt PAW3392
PROS
You can fully customize both the RGB lighting effects and the features that give you an in-game advantage which can be accessed using the programmable buttons.
The grip provides you with a tailored fit as there are two interchangeable side grips.
It provides you with super-fast response times for immediate effect in your game.
CONS
The wheel can be a little squeaky which some gamers won't mind, but others will find unbearable.
The slightly square shape is not preferred by every gamer.
The second Corsair mouse we looked at is the Dark Core RGB Pro which is the perfect runner-up in our list of reviews. To make sure it perfectly suits your preferences, you can choose 1 of 3 ways to connect it to your computer, including a USB wired connection, Bluetooth wireless technology, or sub-1ms slipstream wireless technology.
Experience impressive precision and high levels of accuracy thanks to the custom PixArt PAW3392 native 18,000 DPI optical sensor, designed to work excellently with a wireless mouse. It has low power consumption and can be customized in a 1-step DPI resolution.
Witness your movements as they're acted out on the monitor, which happens at the very moment you make them because of the hyper-polling technology that communicates instructions to your PC at speeds that can reach up to 2,000Hz, which is doubly as fast as what regular non-Corsair gaming mice can achieve.
You can charge it easily enough that it'll be ready for your next gaming session, and the comfortable contoured shape means it sits comfortably in your hand which is less likely to result in gaming-related injuries. Plus, it looks great, as the RGB backlighting brings a dynamic design element to your gaming setup.
03
Corsair Harpoon RGB Wireless
CORSAIR Harpoon RGB Wireless
PROS
It's super simple to set up so it won't be long before you're playing your favorite games.
Once charged, you'll have 60 hours of battery life to get through which means you can enjoy uninterrupted gaming, or alternatively, you can use a wired connection.
You'll feel confident in your grip and the control over your movements thanks to an additional rubberized grip on the side of the mouse.
CONS
While it's a great choice for anyone with smaller-sized hands, heavy-handed gamers may find this mouse uncomfortable or awkward to hold for prolonged periods of time.
Next, we have the Harpoon RGB Wireless mouse from Corsair which is ideal for those who enjoy super-fast gameplay. It boasts a high-speed, reliable wireless range and sub-1ms connection speeds so every move is made with the utmost precision.
For those who prefer a lightweight mouse, this weighs just 99g and the clever construction means your hands can handle hours of gameplay without cramping or straining. The contoured shape and rubberized sides also improve your grip for improved control.
You can customize any of the six programmable buttons to have powerful macros and remaps to give yourself an added advantage over your opponents. Combined with the 10,000 DPI optical sensor that provides highly accurate tracking and can last for more than 50,000 million clicks, you'll be able to run circles around the other players.
04
Corsair Scimitar Pro RGB
Corsair Scimitar Pro RGB
Size (H x W x D)
(119 X 77 X 42mm)
PROS
There are three predefined profiles to choose from, including actions common for MMO gaming and general keyboard shortcuts.
The cable is 1.8 meters of braided fiber and it causes minimal tracking interference.
It's compatible with any PC with a USB port, Windows 10, Windows 8, or Windows 7.
CONS
This is a more expensive option compared to some of the other gaming mice we've looked at.
Some customers report issues with double-clicking.
If you have a slightly larger budget to play with and you're looking for a gaming mouse that's going to be better suited to professional gameplay, then you need look no further than the Scimitar Pro RGB mouse from Corsair.
There are a few unique features that set this mouse apart from the others we've included in our list of reviews which make it a particularly great option for any gamer looking to take their performance to the next level. For example, it has a key slicer macro button control system.
Located on the side of the mouse are 12 optimized mechanical buttons that allow you to tap out movement combos in even quicker succession for rapid reactions and response times. They provide tactile feedback to keep you on track as well as providing additional grip.
You can optimize the mouse for your environment using the surface calibration tuning utility and the onboard storage has hardware macro playback capabilities. Plus, the optical sensor is of gaming-grade quality with a 16,000 DPI for high-speed tracking.
05
Corsair M55 RGB PRO
Corsair M55 RGB
Sensor
PMW 3327 (Optical)
PROS
It's ambidextrous so it's suitable for whatever grip style you prefer.
There's a minimal drag to interfere with your gaming experience as the mouse itself is lightweight and the wired braided cable isn't too long.
You can program the customizable buttons to give you an advantage in your game.
CONS
The only issue we could find is that the wired cord is a little stiff which causes slight drag as you move your mouse around your desktop.
Finally, there's the Corsair M55 RGB PRO to consider. This is one of the most affordable options we came across during our research but it still has a lot to offer for the entry-level gamer.
Whatever your grip preferences are, you'll get on well with the Corsair M55 RGB Pro ambidextrous gaming mouse as it's comfortable for those who use a palm, claw, or fingertip grip while they're gaming. It's also lightweight at just 86g so you won't strain your hands.
It has a lower DPI rating than some of the other mice we've reviewed, but the 12 400 DPI optical sensor still provides high-accuracy tracking for precise responses to the action happening on your computer monitor.
Thanks to its durable construction, this mouse should last for more than 50 million clicks, and the premium braided cable means that even the most intense gaming sessions will take a while before they begin to take their toll on the wiring.
Final Word
Corsair is a brand that designs its products with gamers in mind, and each of the mice we've included in this article has something different to offer depending on your needs and what you're looking for in a gaming mouse.
Their products offer customers the option to fully customize their gaming mouse by utilizing the many programmable buttons to enhance your gaming experience and give you a leg-up over the competition.
We hope that by including a guide on what to consider we've helped you to realize what you want in a gaming mouse, and that you'll be able to find one with the perfect grip, size, switch, and sensor without having to spend a fortune.
---