How much should a RTX 3070 cost?
Looking to buy anything of the old gen, you don;'t want to overpay so we clarigy some details
Updated: Oct 24, 2022 3:53 pm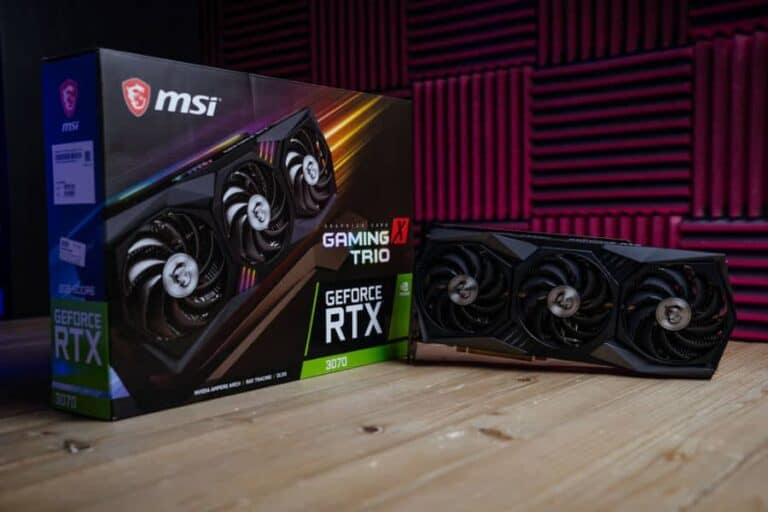 For most consumers, the Nvidia GeForce RTX 3070 is undoubtedly the most incredible graphics card available. It offers performance quite similar to the RTX 2080 Ti at less than half the cost, thereby bringing transformation in the era of 4K gaming. The top PC games now have magnificent full HD visuals available to the average gamer, offering exceptional performance on games that are still regarded as graphically demanding.
The GeForce RTX 3070 offers outstanding performance for a starting price of $499. The GeForce RTX 3070 outperforms the GeForce RTX 2080 Ti (which costs twice as much) in a range of ray-traced and rasterized DirectX and Vulkan games and is, on average, 1.6X quicker than the GeForce RTX 2070.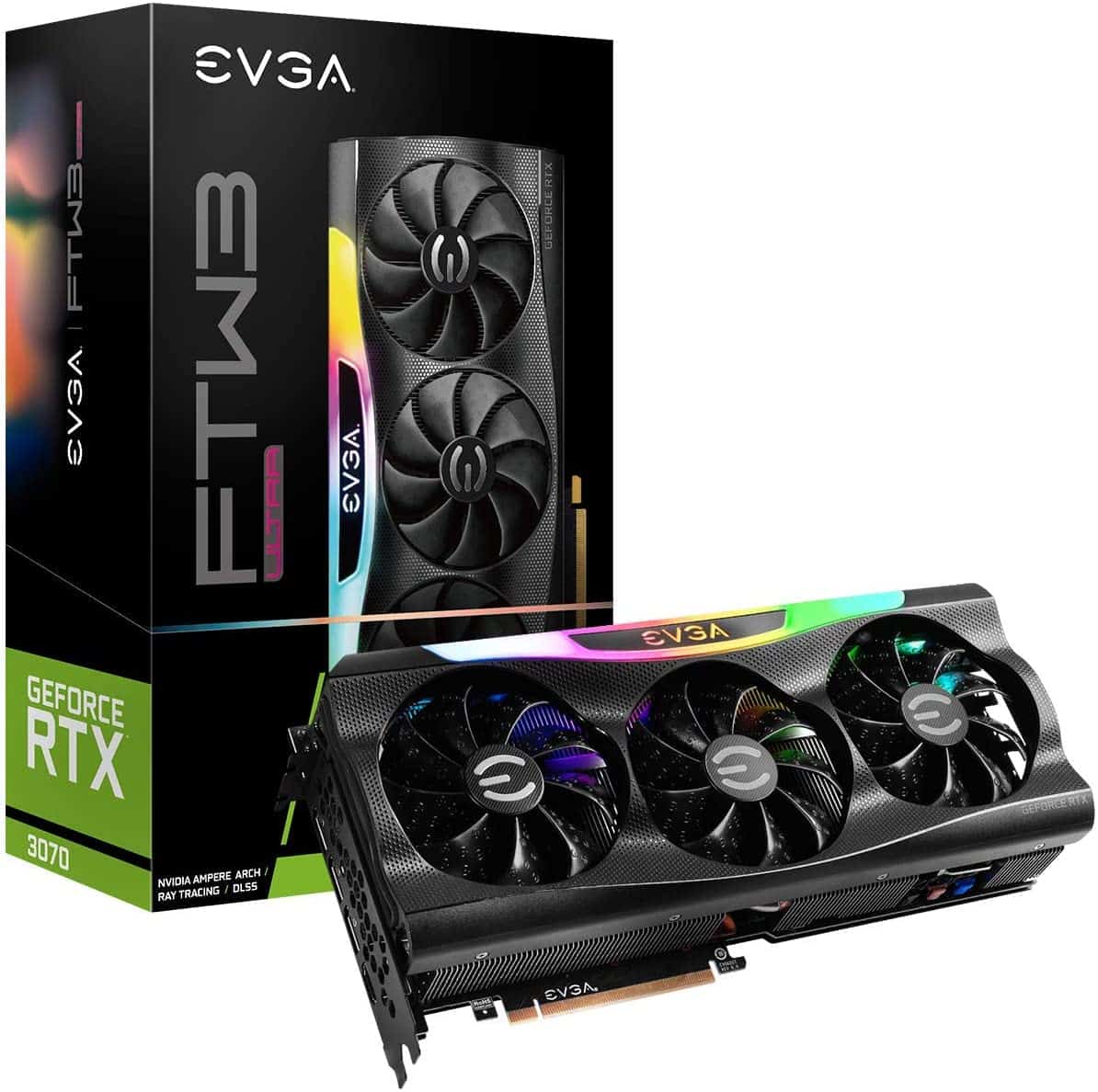 EVGA GeForce RTX 3070 FTW3 Ultra Gaming
Clock Speed
1815MHz Boost Clock (OC)
Thermal Design
EVGA iCX3 Cooling
Size
300mm x 136mm x 60mm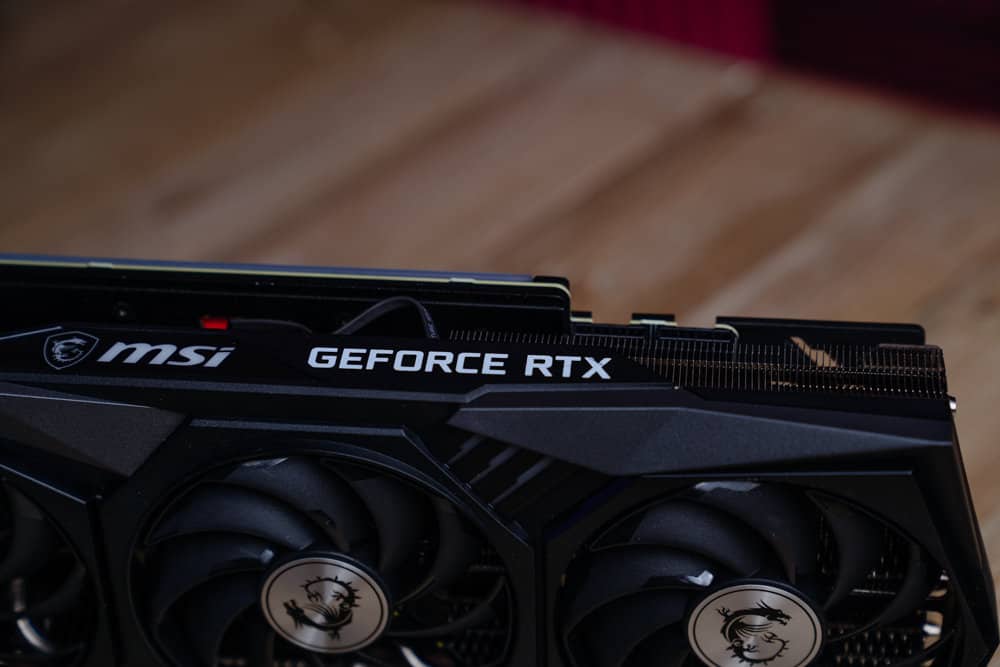 It also enables capabilities like NVIDIA Reflex and NVIDIA Broadcast that change the way experiences are played and enhanced. Also included is our second-generation RTX architecture, which enhances the aesthetics and immersion of games.
The GeForce RTX 3070 offers high-fidelity ray tracing, performance-accelerating NVIDIA DLSS technology, ultra-low latency gaming, AI-accelerated advancements, and more, providing you with a better gaming experience than its big siblings, the GeForce RTX 3080 and GeForce RTX 3090.
Since the RTX 40 series has been properly introduced, the mid-range Ampere card will coexist with Ada Lovelace until next year because there is yet no RTX 4070 to speak of. After the launch of all the upcoming 40-series cards, the prices of the 30-series cards are expected to drop.
There is little doubt that the RTX 3070 and RTX 3070 Ti are both incredibly powerful graphics cards with excellent 1440p, Full HD, and 4K performance. With 5,888 CUDA cores and 8GB of VRAM running at 1.73GHz, it provides excellent performance for the price. At launch, the MSRP and RRP for the Nvidia RTX 3070 are $499 and £469, respectively.
What power supply do I need for RTX 3070?
If you're updating your computer to support NVIDIA's next-generation 30-series graphics cards (GPU), installing a top power supply unit (PSU) for the RTX 3070 guarantees that you won't experience any issues with the potent new hardware.
This is especially true if your PSU is outdated or inadequate, as a lack of power typically results in system instability and game crashes. According to NVIDIA, the power supply should be at least 650W.
Depending on other gear in your system, you might do just fine if you're currently using, let's say, a 600W PSU. Testing it is always an option before purchasing a new PSU. On the other hand, it's never a wrong decision to upgrade to something fresh, especially if your PSU is starting to wear. An old PSU can be problematic no matter how many watts it has.
If you're prepared to upgrade, the Corsair RM650x is one of the top picks PSU for RTX 3070. It costs midway between the most and least expensive alternatives and features the 650W power supply needed to run the RTX 3070. The 140mm fan's blades are curved to minimize noise, and the fan completely shuts off at low power utilization.
Additionally, it has 80 Plus Gold certification for power effectiveness, heat reduction, and total draw. A 10-year guarantee gives you some peace of mind, including a set of entirely modular cables so you can only utilize what you need (keeping your PC case uncluttered).
The EVGA SuperNOVA P2 having 750W of power, is undoubtedly alluring if you believe you would like to upgrade to something that will better withstand future updates. It comes with a 10-year warranty, is entirely modular for simple cable management, and has an 80 Plus Platinum efficiency certification for better heat and power management.
On the other hand, a more efficient PSU can be preferable if you have a more significant concern for the environment or your energy bill and want to maintain higher CPU or GPU utilization.
Do not exceed 150 W beyond your estimated power requirements. Right-sizing your power supply will reduce your electricity expenses because bigger-wattage PSUs use more power even when they are not in use.
---