In this article, we have compared and contrasted two of Nvidia's GTX cards, the GeForce GTX 1050 Ti and the GeForce GTX 1060.
Whether you're a gamer on a budget or you're just starting out on your very first PC build, the Nvidia GTX 10-Series of GPUs is a fantastic place to begin – especially if you have your eyes on the GeForce GTX 1050 Ti, and the GeForce GTX 1060.
If you're stuck between these two GTX favorites, then it's your lucky day! Here at WePC, we've been hard at work comparing and contrasting the differences between the two, to help you come to a decision as to which might be best for you and your needs.
From architectural designs, cooling capabilities, dimensions, and other important details, we've made sure to cover all bases. Let's begin!
Gigabyte GeForce GTX 1050 Ti G1 Gaming 4G
MSI GeForce GTX 1060 Gaming X 6G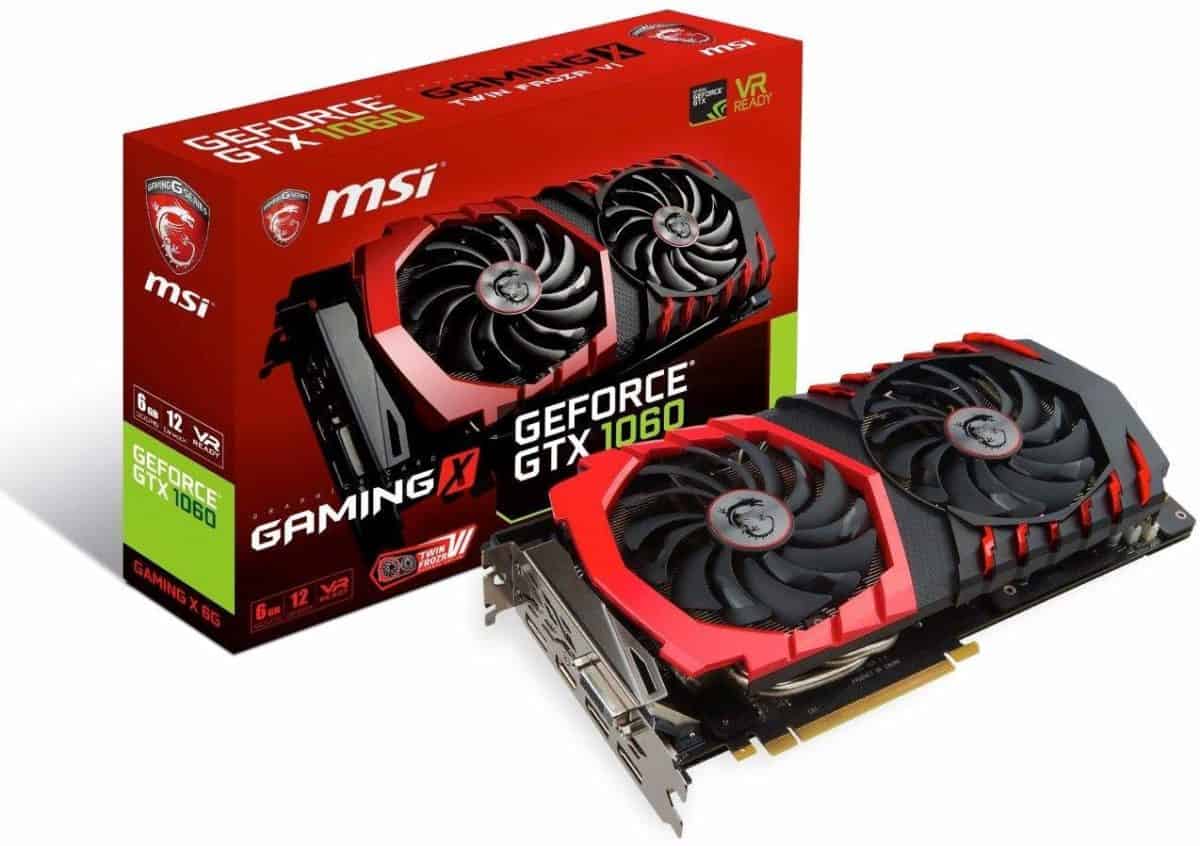 The first specification we are going to be covering is architecture. Architecture helps to indicate the type of hardware used to design the chip and will help you to gain an understanding of how efficient and fast the GPU will be.
The Nvidia 1050 Ti has become well known as the 'entry-level Pascal' as it is one of the most affordable out of all Nvidia cards that feature Pascal architecture. As part of Nvidia's range of GeForce GTX 10-series cards, Nvidia developed the 1050 Ti to be better equipped at handling 1080p gaming, which is why it has been given a higher transistor-level than those before it.
Unlike older GeForce GTX 10-series cards, the GTX 1050 Ti does not have the same 16nm FinFET transistor lithography older cards consisted of. Instead, the GTX 1050 Ti has been developed with Samsung's slightly smaller 14nm transistor in order to help improve speed and overall efficiency.
Similarly, the GeForce GTX 1060 graphics card also contains the same Pascal architecture and uses the upgraded 14nm FinFET process. The only main difference between the two cards architecturally is that the 1060 can support basic-level ray-tracing, while the 1050 Ti cannot.
It's all good and well knowing the hardware differences, but how does that directly affect the performance? The resolution is a great specification to check to gain a better understanding of how well the card will handle games.
The GTX 1050 Ti has been deemed as one of the best for all 1440p gaming, though it should go without saying that it is entirely capable of handling 1080p gaming, too. Though, you might find it struggling to maintain frame rates with newer-generation games.
There isn't too much comparing and contrasting to do here, as the GTX 1060 offers a near-identical performance. However, it is better equipped to handle next-generation games because it can be overclocked more than the 1050 Ti. In this way, getting the 1060 to 2GHz-2.5Mhz is easy as can be, which is a similar performance to that of the GTX 1070.
The next specification we're going to cover are dimensions, which will provide you with all the information you need to know to make sure the card is compatible with your current PC set-up.
As a dual-slot card, the Nvidia GeForce GTX 1060 features numerous display outputs, including one DVI port, one HDMI port, as well as three DisplayPorts. Like other Pascal-powered cards, the GTX 1060 connects to the rest of the system via a PCI-Express 3.0×16 interface. The dimensions are as follows: 111mm in width and 250 mm in length.
In contrast, the slightly older GTX 1050 Ti has a maximum power rating of 75W. Similar to the 1060, it features numerous display outputs including one HDMI port, one DVI port, but only offers one DisplayPort. It is connected to the system via a PCI-Express 3.0×16 interface, and the dimensions are as follows: 145mm in length and 111mm in width.
The next specification we're going to be jumping into is the cooling capabilities of each card, which can help indicate to you how well a card will be able to handle temperature and prevent itself from overheating.
The GTX 1050 Ti has been built to consume very little power, which means that it is at a lower risk of overheating. It also features a Windforce dual-blade fan design, which will be able to efficiently direct airflow throughout the interior of the card to keep it cool. Of course, as it is the older out of the two, you may find that it starts to get hot while powering the latest games, so you might have to consider purchasing a separate cooling system.
Similarly, the GTX 1060 also has a dual-blade fan design to help maintain consistent airflow. In addition to that, the 1060 also features innovative thermals that will ensure the GPU remains cool, even under the most grueling of gaming conditions. Paired with its upgraded hardware, this makes the 1060 better equipped at staying cool, especially while powering the latest-generation games.
If you're a gaming or tech enthusiast, then we're sure you're already aware that ray-tracing was only really made commercially available upon the release of Nvidia's line of RTX graphics cards.
However, Nvidia has created a driver upgrade that allows for ray-tracing to be supported in older GTX cards, from the GTX 1060 and upwards. This means that, unfortunately, the GTX 1050 Ti does not offer ray-tracing capabilities.
Nevertheless, if ray-tracing is something of a priority to you, then selecting the 1060 to run it on might not be the best choice. If you run a game at around 1440ps and choose to enable ray-tracing, then (on average) you're only going to expect to get around 12fps on the base clock. For this reason, we recommend upgrading to a card with the correct hardware to handle ray-tracing, such as a graphics card as part of Nvidia's Ge-Force 20-series.
The VRAM, or video memory, is another very important specification to take into consideration before going ahead with a purchase. Generally speaking, the more powerful the VRAM, the easier the card will be able to handle complex graphics, with faster frame rates to boot.
The GeForce GTX 1060 is powered by a GDDR5 frame buffer, with a memory bandwidth of 8Gpbs on a 192-bit bus. It can be purchased in either 6GB or 3GB sizes and features 80 texture units, 48 ROPS, as well as 1.46 billion transistors, and 1,280 CUDA cores. Similarly, the GTX 1050 Ti also features the same GDDR5 frame buffer, though it falls slightly behind the 1060 with its 768 CUDA cores and maximum memory bandwidth of 7Gbps.
Wondering what that means for performance? Well, though the two cards feature GDDR5, the 1060 has seen additions across CUDA cores, transistor sizes and even ROPS, which means that, out of the two, the 1060 will be able to handle heavier workloads and more demanding games the most easily.
Gigabyte GeForce GTX 1050 Ti G1 Gaming 4G
MSI GeForce GTX 1060 Gaming X 6G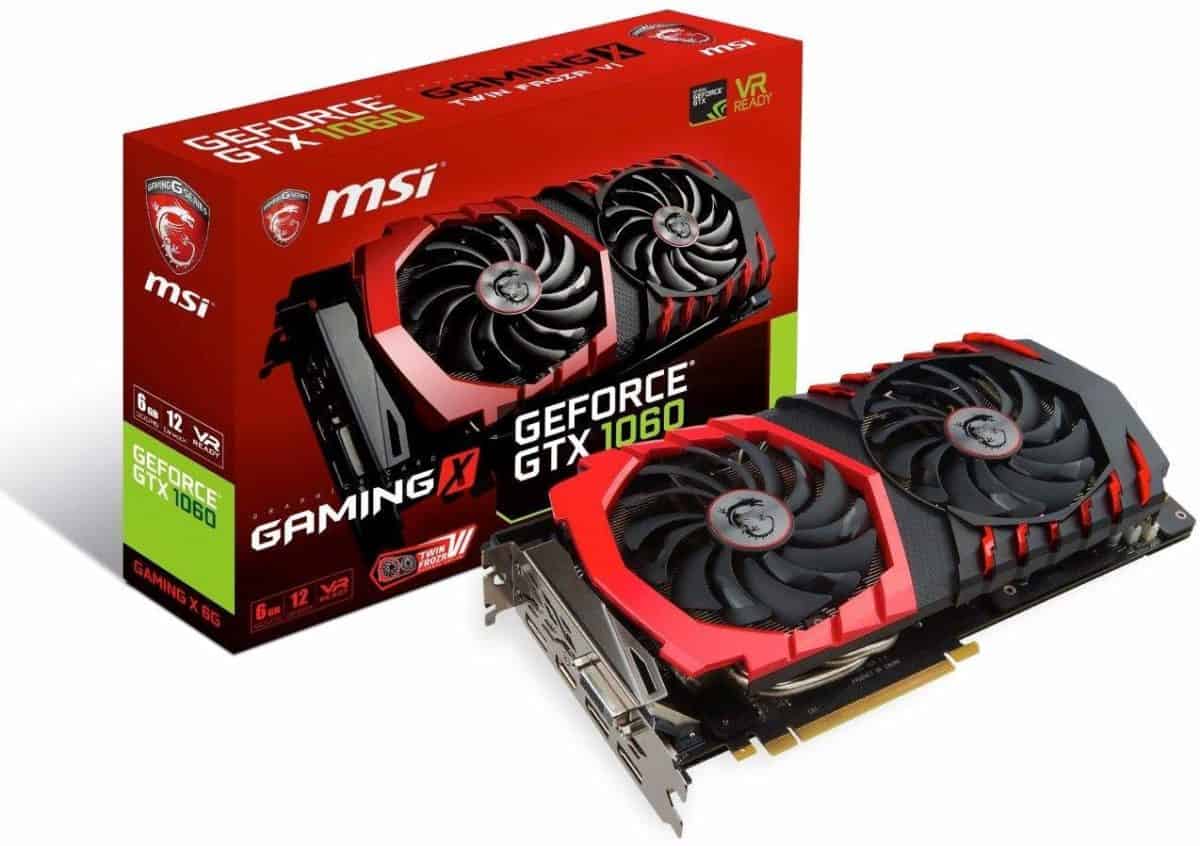 Which one is the winner? Well, out of the two, we think it's pretty fair to say that the Nvidia GeForce 1060 GTX is the most powerful. Therefore, if you're currently stuck between deciding which one to purchase, we recommend the 1060, especially as price differences are narrow.
On the other hand, if you currently own the 1050 Ti and are wondering whether or not to upgrade it to the 1060, we're not sure we can justify the recommendation. The only huge difference is ray-tracing which, even then, won't be able to withstand high framerates.