Are gaming laptops touch screen?
Do touch screen gaming laptops exist? Read on for some examples
Updated: Dec 20, 2022 1:18 pm
The answer to the question Are gaming laptops touch screen? is that some models are, but they are very few and far between.
On the whole, touch screen laptops tend to be reserved for devices geared towards creatives. They tend to be 2-in-1 laptops (which convert between the form factor of a laptop and that of a tablet, either through a hinge mechanism or a detachable keyboard) they also tend to have lower-powered GPUs (though this isn't always the case), and most of all they rarely have a maximum display refresh rate above 60Hz, which is one of the key requirements for a gaming laptop.
That being said there are a few machines which are both touch screen and gaming laptops (including the ASUS ROG Flow Z13 that we did an in-depth review on), and we will list these below.
READ NOW: Top 5 gaming laptop deals December 2022 & Christmas gifts for gamers 2022
Gaming laptops with touch screen functionality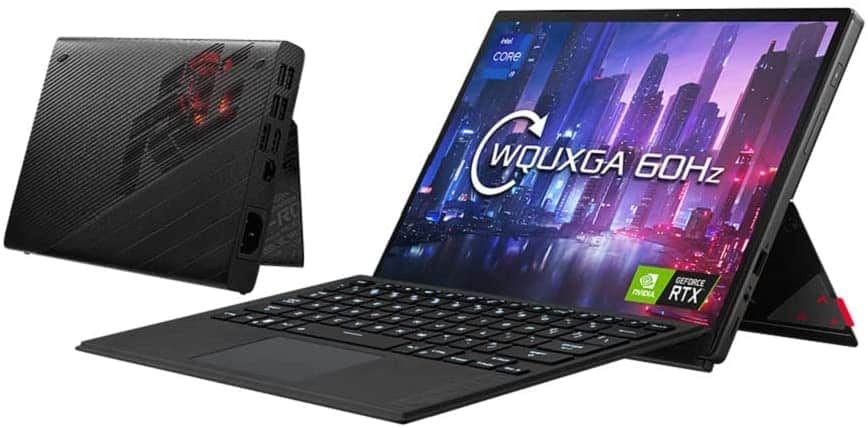 Intel Core i5-12500H/ i7-12700H/ i9-12900H
Intel Xe (iGPU) / RTX 3050 (40W) / RTX 3050 Ti (40W)
No products found.
Are gaming laptops touch screen? Final Word
Whilst you're here, do have a look at our different best gaming laptop guides (organized by price point in the mega menu), which includes the best gaming laptop under $500, best gaming laptop under $1,000, and best gaming laptop under $2,000. Also check out our best touchscreen laptop guide.
---