Best gaming monitor for CS:GO
Two of the best gaming monitor to take CS:GO to the next level
Updated: Jan 12, 2023 4:38 pm
01
Best monitor for CS:GO
02
Next best monitor for Valorant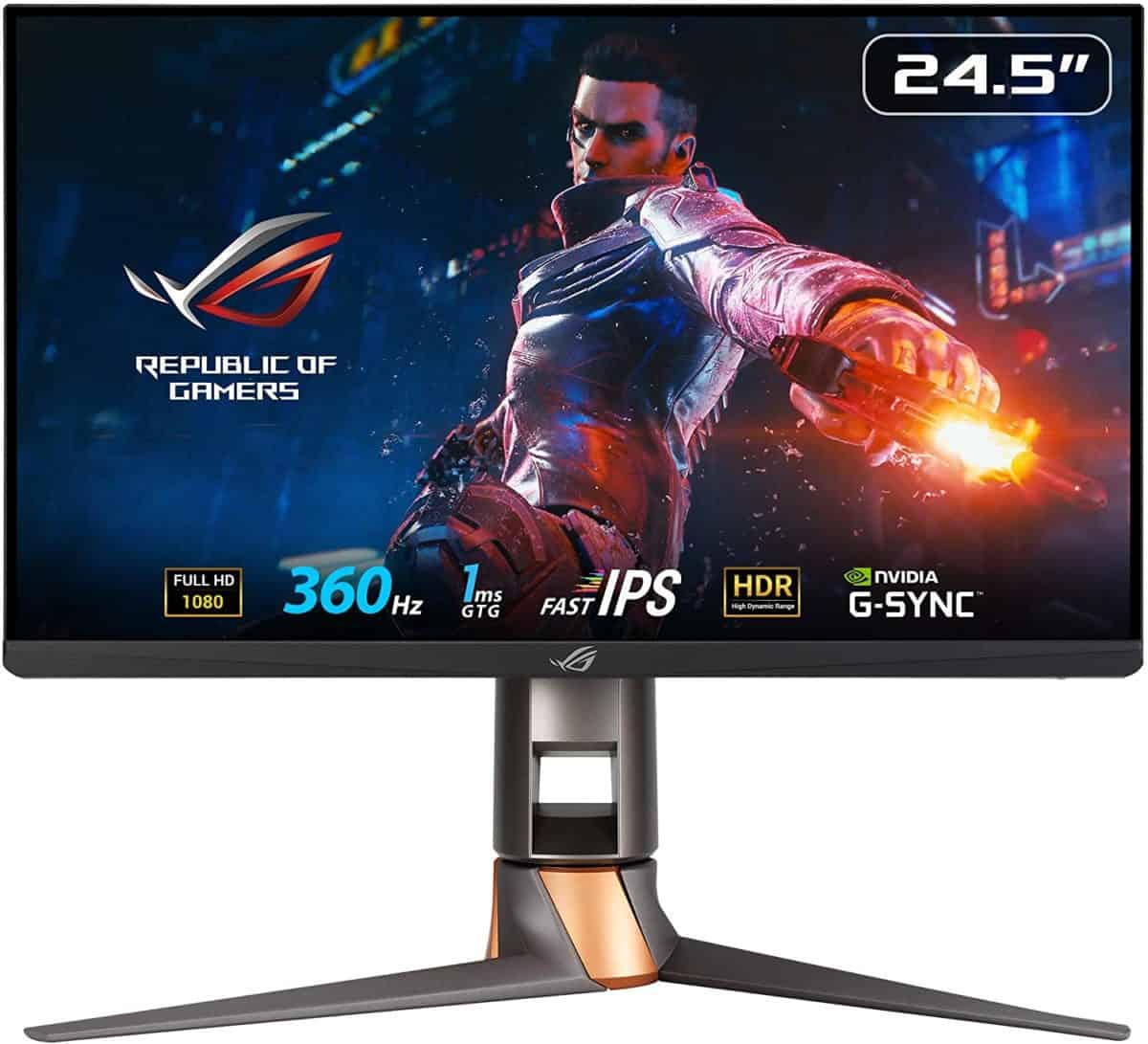 Counter-Strike: Global Offensive, also known as CS:GO, is one of the most popular and competitive first-person shooter games in the world. It requires precision, quick reflexes, and an eagle-eye view of the battlefield to truly dominate the competition.
In this article, we'll be taking a deep dive into the two best monitors for CS:GO that will elevate your gaming experience and give you the edge you need to conquer the competition.
READ NOW: Best gaming monitor for Valorant
Best monitor for CS:GO: BENQ ZOWIE XL2546K
BenQ ZOWIE XL2546K
0.5ms – minimum response time
In CS:GO,  BENQ ZOWIE XL2546K is basically the official monitor. This 24.5-inch monitor is specifically designed for first-person shooters and packs a punch with a 240Hz refresh rate, ensuring that even the slightest movement on the battlefield is captured in real-time. And, the 1 ms response time gives you an even bigger advantage over the enemy team.
BENQ has numerous exclusive trademark technologies that bring the entire monitor performance to an unbelievable level of greatness. For example, BENQ ZOWIE XL2546K is equipped with the Black eQualizer technology, which is a game-changer for competitive gamers. This feature increases the visibility of darker areas of the screen, giving you a clearer view of the battlefield. This means that you'll be able to spot enemies hiding in shadows, or identify objects in dimly lit areas, which will give you a solid edge over your adversaries.
One of the most impressive features of the BENQ ZOWIE XL2546K is the S-Switch which is a joystick-like button that allows you to easily switch between different settings, including gaming presets, making it perfect for players who like to customize their gaming experience.
Additionally, the monitor's Dynamic Accuracy technology, also known as DyAc, is a real game-changer. This technology ensures that the colors on your screen are vivid, accurate, and consistent, making it easy to spot enemies through the map's chaos. It's like having your own personal colorist, ensuring that every color is displayed perfectly, and every detail is visible. You probably understand that it's of utmost importance in games like CS:GO, where every single decision can mean the difference between life and death.
Next best monitor for CS:GO: ASUS ROG Swift PG259QN
Next best gaming monitor for CS:GO
ASUS ROG Swift PG259QN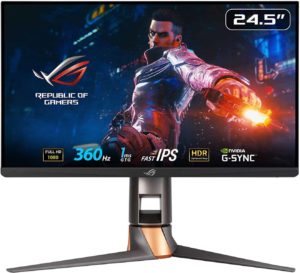 ASUS ROG Swift PG259QN is the following pick on our list of the best monitors for CS:GO. This 25-inch monitor is still an excellent option, but BENQ ZOWIE XL2546K edges the first place over it. ASUS ROG Swift PG259QN has G-Sync compatibility, with a 360Hz refresh rate (amazing, really). The monitor also boasts an IPS panel that displays colors and imagery as a real-life situation would.
ASUS ROG Swift PG259QN also comes with the GamePlus technology, a unique feature that provides in-game enhancements to help you gain an edge over your opponents. This marvel of gaming tech includes an on-screen crosshair that helps with target acquisition, an on-screen timer that helps with time management, and an FPS counter that allows you to monitor your frame rate. These enhancements can be activated with a simple touch of a button, giving you quick and easy access to valuable in-game information. The GamePlus feature is designed to help you make more informed decisions, and improve your overall gaming experience.
---