Ryzen 9 3950X May Have Been Delayed Due To "Unsatisfactory Clock Speeds"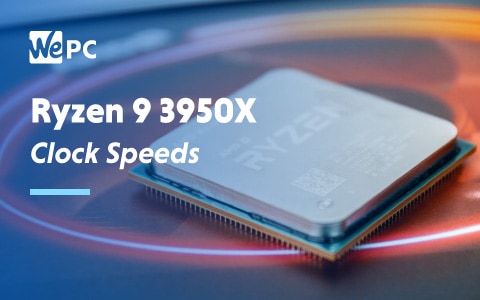 It appears that the delay in the new Ryzen 9 3950X may be down to the recorded clock speeds not being as high as initially anticipated. Last week, AMD announced that the 16-core CPU would be delayed further due to them "focusing on meeting the strong demand". 
We first heard about this delay late last week which now shows that these chips are not expected until November at the very least – and that's likely the best-case scenario. Now we know that this delay isn't due to the supply issues that we once thought, but maybe down to the "unsatisfactory clock speeds", this is even more worrying for potential buyers.
What do we know?
The fact that it appears AMD is worried about shortages and clock speeds that don't match their expectations makes it seem like their issues won't stop coming. 
The reports that TSMC (the company responsible for supplying the technology for the processors) was struggling to keep up with demand may still be true. However, the timing of this new information coinciding with AMD acknowledging the Ryzan 3000-series processors also not reaching the speeds they market earlier this month is worrying.
This latest piece of information comes from DigiTimes who said:
"Last week's news about TSMC extending 7nm chip production lead time because of strong demand provoked knee-jerk speculation that it was the cause of AMD delaying the launch of its Ryzen 9 3950X.

"It has turned out that unsatisfactory clock speed – rather than foundry support – has prompted AMD to adjust the design of the 16-core processor, according to sources from the motherboard supply chain."
Although we can't confirm these claims ourselves, it makes perfect sense for AMD to delay the chips while they work on potential solutions. Releasing a processor that isn't at least on par with Intel's high-end processors will no doubt leave a sour taste in consumers' mouths.
Closing thoughts
With AMD historically being slow to admit to the issue of slow clock speeds, but thankfully still trying to solve the issue, we are unlikely to hear any official announcements any time soon. As this is just speculation so far, we will no doubt have to wait for the eventual release to find out if these issues have been remedied. 
Even though AMD may still be struggling with supply issues, this further setback will hopefully be the last we see before release. After all, AMD really needs to get things right with this one.