TEAMGROUP New SSD Release Plus an Ultra-Durable SD Card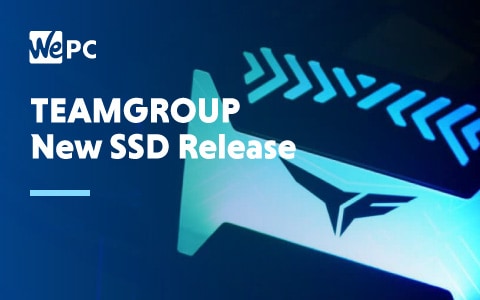 If you're looking to update your memory and storage, you might be interested to hear about a few new additions to the market. One of the leading memory brands in the world, TEAMGROUP have announced the release of a brand new solid-state drive and a memory card. 
The SSD
The big announcement is around TEAMGROUP's new SSD. Their newly released SSD, the MP33 M.2 PCIe Solid State Drive supports the latest NVMe 1.3 standard and adopts a PCIe Gen3 x4 interface. 
The SSD release allows for greater capacity, durability, and performance. The MP33 has a mainstream 22mm x 80mm size, with a storage capacity up to 1TB. 
The highest read and write speeds look to reach up to 1800/1200MB/s. This is at least three times faster than the read/write speed of a conventional SATA III interface. 
MP33 also has built-in smart management mechanisms, which support S.M.A.R.T function. This not only improves both the accuracy and reliability of data transfers but also makes the users experience a lot faster, resulting in a more stable performance from the product. 
The Memory Card
For those who need a memory card that can stand up to heavy usage and also store all of your important media files, TEAMGROUP has released the memory card just for you. 
Their Classic SD Memory Card is designed to expand storage space and will be able to hold files suitable for full-HD video recording. There is also a range of storage capacities that you will be available to choose from. 
The Classic SD Memory Card has a UHS Speed Class 1 (U1) rating but it also boasts a V10 rating for video recording. This makes it perfect for those who like to dabble in a bit of video production. 
The SD card is currently available in capacities from 16GB to 256GB, allowing it to reach the storage requirements for different devices.
You'll be able to store tens of thousands of high-quality photos or hours of HD videos without any worry. This is good news for photography enthusiasts who want a durable and reliable way to store their work. 
The Classic SD card is waterproof, shock resistant, static proof and also able to endure extreme temperatures. That means you can take this card wherever you want, without worrying about whether it'll stand up to the environment you want to shoot photos or videos in. A lifetime warranty also gives consumers peace of mind.
Final Word
Will you be purchasing either the new SSD or the Classic Memory Card from TEAMGROUP? What do you think of these new additions to their product line?