Best Mini Gaming PC
We take a look at the best mini PC for gaming
Updated: Dec 8, 2022 5:33 pm
It doesn't matter if you are new to PC gaming or a life-long enthusiast, there is a certain allure to a mini gaming PC that can't be explained, I mean, all that power in such a small chassis. If you're going down the mini-ITX route, whether it's to save space, or just because you would like to sit your prebuilt gaming PC on your desk, there is no point overspending on a dud. That's where we come in, we've been testing PCs for years and have now turned our focus to find the best mini gaming PC.
We still would recommend you build your own, in fact, we have a mini-ITX gaming PC build guide already but we understand if you'd prefer to go for a pre built option.
Let's take a look.
[INSERT_ELEMENTOR id="563455″]
Our Top Picks
01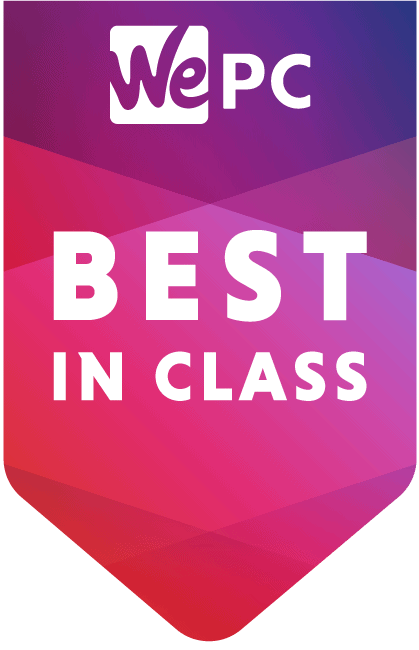 The Best Mini Gaming PC
MSI Trident X PLUS 9SF-054US
02
The Best Low Profile Mini Gaming PC
Corsair ONE i160
03
A Great Mini Gaming PC, With Excellent RGB Lighting
Thermaltake LCGS L20 AVT-02
How We Choose
We scoured popular and reputable prebuilt gaming PC manufacturers such as SkyTech, MSI, Corsair, Alienware, iBuyPower, CyberPowerPC, and even the latest prebuilt gaming desktop PCs from companies that specialize in upgrades and customizations such as CUK.
After an extensive search, we came up with a long list of potential candidates, we then: examined the specs, compared them, and came up with the five best mini gaming PCs.
How We Test
To give you an idea of how well the best mini gaming PCs perform, tests were made and benchmark results were recorded across a number of different games and platforms. We specifically picked popular games to give you an up-to-date reference.
NOTE: Due to the ongoing effects of the global coronavirus pandemic, some retailers are experiencing stock issues. WePC constantly updates our pages to reflect current availability, so if the PC or part you want shows as out of stock, check back later.
Things To Consider
Whether you are buying a mini gaming PC, individual components, or a new gaming mouse, there are several areas you need to consider first, especially if this is your first PC. While a mini ITX gaming PC should be treated like any other prebuilt, there can sometimes be extra costs or compromises because of the form factor. To make sure you walk away with a quality option that will enhance your gaming experience, we will go over these key areas below.
What Is The Best Mini Gaming PC?
When people say "the best" what do they really mean? This can vary from one gamer to another but obviously, the best would be the mini gaming PC that features the best specifications. Of course, we would all love a $3000+ gaming rig but the reality is that we all have budgets to work with and unfortunately stick to. 
So, you could say that the best mini gaming PC is one that offers a great gaming experience, with high-end components, and great value. To try and cater to everyone's budgetary needs we are going to try and include several different mini PC options.
Prebuilt Mini Gaming PC Vs Custom
We always recommend that you build your own computer here at WePC and that is for one simple reason – value.  It is no secret that you can squeeze in better hardware for your cash when building your mini PC, with the markup on prebuilt computers usually costing the same amount as an entire component ($100-$300).
Performance
While the performance of the best mini gaming PC is never in doubt, when building your own you could in theory include a better CPU or GPU into your computer for less. This means you could get even better performance for your hard-earned cash, get better in-game results, and future proof your investment for longer.
Convenience
The main selling point behind a prebuilt gaming PC, mini or otherwise is it saves you the hassle. We understand that not everyone knows how to build a computer and may not even have the time to learn this new skill, so the convenience of a prebuilt makes a lot of sense. Of course, there are many more benefits to buying a prebuilt gaming PC from manufacturers, obviously, it takes the stresses away from finding all the compatible components, while also preventing damage to said components when the time comes to build it.
With a prebuilt, you are going to be able to send it back to the manufacturer if anything goes wrong. Furthermore, if you feel you need an upgrade, suppliers will often do this for you or at least insist you send it to them for an upgrade. Manufacturers will also dish out a warranty, usually covering parts and labor for around a year but some companies offer impressive warranties and you can always spend extra on insurance, giving you a lengthy/ lifetime warranty.
These computers are from the biggest manufacturers around the world and aren't just packaged nicely for you either, they normally stress test the system to ensure the components are working before shipping and that it performs as it should. You will also receive your system with software, usually with Windows and drivers pre-installed, so you can simply plug it in and start downloading games.
Best Mini Gaming PC Brands
Every gaming PC in this article is from a reputable manufacturer. You are probably wondering how we know what the best gaming PC brands are? Well, we have done our research and purchased PCs from these brands.
Most notable brands:
iBUYPOWER
CyberPowerPC
Corsair
MSI
Scan 3XS
OCUK
The Best Mini Gaming PC
In-depth Review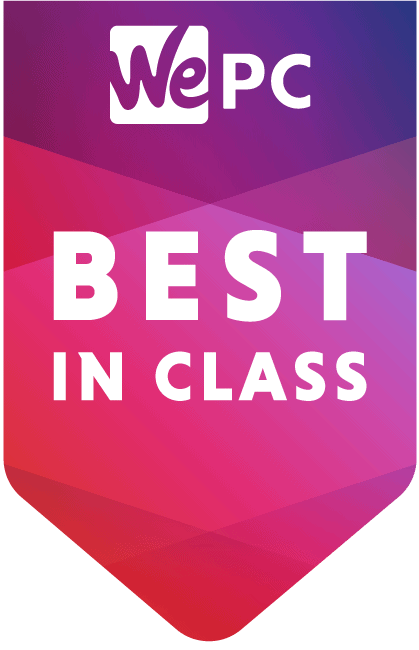 01
The Best Mini Gaming PC
MSI Trident X PLUS 9SF-054US
Storage
512GB PCIe NVME SSD + 2TB HDD
PROS
Sleek
Powerful CPU/ GPU for gaming
Dual storage solution
CONS
Included mouse and keyboard are basic
The MSI Trident X Plus gaming PC doesn't quite take up the least space in this round-up but its slender frame means this can fit on anyone's desk or even besides the TV. This mini gaming PC features powerful components, a brilliant layout, and a very aesthetically pleasing case.
At the center of this mini PC sits an Intel Core i9-9900KF CPU, still regarded as a great gaming CPU. This processor is very powerful and is multithreaded, making it great for more than just gaming. The 9900KF comes with a total of 8 cores and 16 threads, running at a base clock speed of 3.6GHz or a max boost of up to 5GHz. Along with the CPU, we see Nvidias RTX 2080 Ti, a powerful graphics card that can produce great results in 4K.
Aside from the aesthetically pleasing case, this PC comes with 32GB of RAM and a dual-storage solution, giving you m everything you need to get excellent gaming results.
02
The Best Low Profile Mini Gaming PC
Corsair ONE i160
Storage
480GB M.2 SSD + 2TB HDD
PROS
Custom designed case
Sits on your desk without taking up much room
Great gaming specs
The Corsair i160 mini gaming PC may receive a lower rating than the option above but that is simply because the MSI edges it overall. Regardless, this gaming PC can hold its own and is easily one of the best mini gaming PCs on the market, with a powerful CPU/ GPU combination.
At the center of this gaming computer sits an Intel Core i9-9900K CPU,  regarded as one of the best gaming CPUs. This processor is very powerful and features multithrading, making it great for content creation, streaming, and gaming. The 9900K comes with a total of 8 cores and 16 threads, running at a base clock speed of 3.6GHz or a max boost of up to 5GHz. Along with the CPU, we see Nvidias RTX 2080 Ti, a powerful graphics card that can produce great results in 4K.
This build also features 32GB of RAM, a great size that will make this PC feel snappier than others. This PC also comes with Windows 10, a 480GB M.2 SSD, and a 2TB HDD.
This is an incredibly mini gaming PC and the case is one of the best custom cases you are likely to see.
03
A Great Mini Gaming PC, With Excellent RGB Lighting
Thermaltake LCGS L20 AVT-02
PROS
Visually superb
Solid components
All-in-one cooling
CONS
Less powerful than the top picks
Thermaltake has produced an excellent mini gaming PC here that is visually brilliant, while also delivering fantastic gaming performance.  The LCGS L20 AVT is packed with premium components and done so with style.
Powering this gaming rig is the highly regarded AMD Ryzen 5 3600X CPU, one of the best price-to-performance processors from the incredible Ryzen 3000 series. This fast CPU comes with proven ability for both gaming and CPU-intensive tasks, with the 6 cores and 12 threads running at a base clock speed of 3.8GHz and a max boost clock of up to 4.4GHz. Supporting the CPU is the fierce RTX 2060 Super, one of Nvidia's previous-gen GPUs. The card is a winner for gaming, with proven performance in both 1080p and 1440p.
We see 16GB of fast (3200MHz) RAM in this build, which is not only optimal for the CPU but a really great size for modern gaming. Cooling the CPU we have Thermaltake's ARGB 240mm AIO, which will keep the CPU temps very low while also lighting up the build with further RGB. This prebuilt also comes with Windows 10 and a fast 1TB NVME SSD. There is no additional HDD with this build but with 1TB you good to go.
An added benefit to everything inside being from Corsair is you can take advantage of the Corsair iCUE software and sync up your builds lighting!
04
The Best Open-Air Mini Gaming PC
Thermaltake LCGS P-101
PROS
Unique open-air design
Great gaming spec
All-in-one cooling
CONS
These types of PCs often require extra dusting
The Thermaltake LCGS P-101 is an open ait mini gaming PC and it looks fantastic. This PC is going to handle all your gaming needs and more, with an excellent set of components inside.
Powering this system, we see an AMD Ryzen 5 3600X, a CPU that is still considered one of the best for gaming. This processor features decent single-core performance and ships with 6 cores and 12 threads running at a base speed of 3.6GHz and a boost potential of up to 4.4GHz. The CPU combines with one of Nvidia'sprevious-gen GPUs – the RTX 2060 Super. This card offers stunning results, with unrivaled in-game performance in 1080p and 1440p!
There are many other nice-to-haves included in this gaming PC too. This build features 16GB of Thermaltake's TOUGHRAM which is going to bolster the performance of your system across the board. There is also a 1TB NVME SSD to hold all your games, operating system, and well, everything else.
This open-air case features a full side of tempered glass and offers a completely unique take on mini gaming PCs.
05
The Best Budget Mini Gaming PC
iBUYPOWER Pro Gaming PC (Element Mini 9300)
GPU
AMD Radeon RX 550 2GB
PROS
Affordable
Sleek, mini PC case with tempered glass
1080p performance
The iBUYPOWER Element Mini 9300 is a budget-focused gaming PC that packs a decent amount of performance into a compact case. There aren't many gaming PCs that offer a CPU/ GPU combination of this quality at this price range.
Powering the build is AMD's Ryzen 3 3100, a budget CPU that packs a decent punch. The processor runs at a base clock speed of 3.6GHz and can be boosted to a maximum speed of 3.9GHz in the BIOS. With 4 cores and 8 threads, you are getting budget multithreading performance and this will feel speedier than most gaming PCs that cost a similar amount. To go along with the CPU, we see a Radeon RX 550 GPU. While this graphics card is about as entry-level as you can get, it still offers a decent gaming experience for the price.
The Element Mini 9300 features 8GB of DDR4 RAM and a 240GB SSD. While this storage solution isn't particularly big, it is enough to get you playing out of the box, with room for your OS and a few favorite games.
This would make an excellent PC for beginners, with strong gaming features at the heart of this build. Aside from the components, you get a PC case with pre-installed RGB fans, a PSU shroud, and a window to see inside.
Final Word
We have scoured the web to find the best mini gaming PC out there. The look of mini-ITX rigs is superb but they do often feature a slightly premium price tag for the luxury. Every mini PC we selected offers high-end performance for the price, with even the budget pick being one of the best in its category. Are you thinking about downsizing? Well, you can, all without compromising on power!
---