Is the 6900 XT better than the 3080?
AMD has some good options to choose from but how do they hold up against Nvidia's?
Updated: Oct 26, 2022 10:58 am
On December 8, 2020, AMD announced the Radeon RX 6900 XT GPU, and on September 17, 2020, NVIDIA introduced the GeForce RTX 3080. Both of these graphic cards are quite popular among gamers.
The RX 6900 XT has a bigger processor than the 3080. Additionally, there are more transistors in the 6900 XT. Although the clock speeds of both GPUs are remarkable, the 6900 XT has a base clock speed that is marginally higher than the RTX 3080s.
The RX 6900 XT has a faster base clock, which enables the chip to process more instructions per second. In order to improve performance, the GPU's frequency is raised while under a lot of loads. For the RTX 3080, the boost clock is 1710MHz, while it is 2250MHz for the 6900 XT.
In contrast to RTX 3080, the RX 6900 XT definitely wins this comparison, indicating that it will perform well where high performance is required. In terms of cores, RTX 3080 outperforms RX 6900 XT. It features 8704 cores as opposed to 5120 cores in the 6900 XT. Performance improves as core count increases.
PowerColor Radeon RX 6900 XT Red Devil 16GB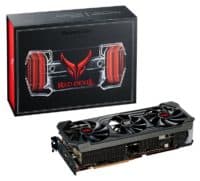 HDMI x 1 DP x 2 USB Type C x 1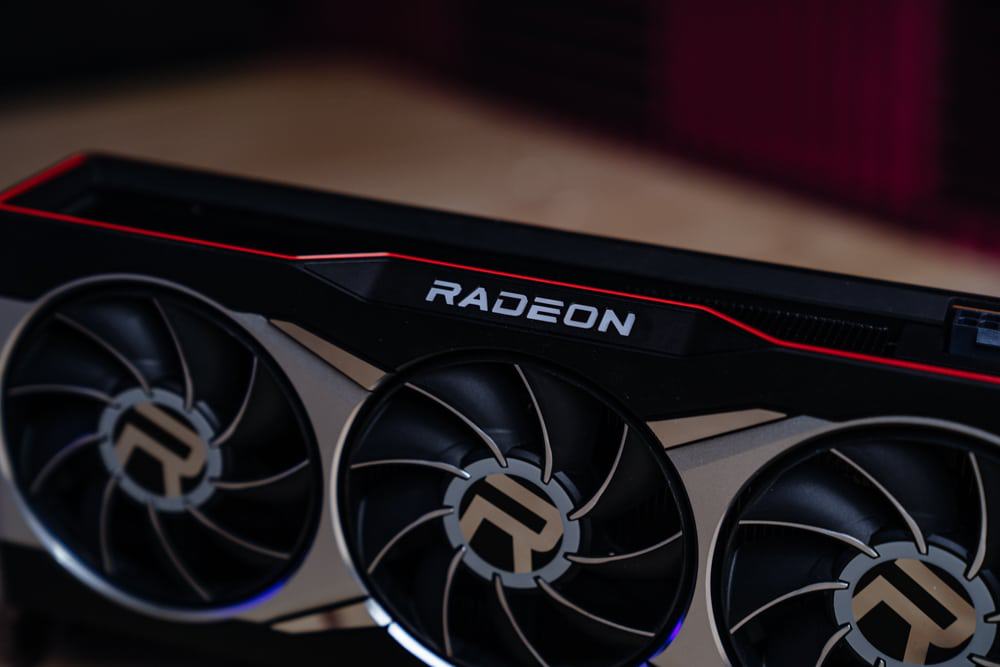 The RTX 3080 has a much faster memory speed than the RX 6900. Both of these GPUs work admirably even on high graphic games like Battlefield 5, Microsoft Flight Simulator 2020, Assassin's Creed Valhalla, etc., at 1080p resolution.
Both GPUs nearly equal each other's performance at 4K resolution. RX 6900 XT consistently outperforms RTX 3080 in some games. However, this condition can alter in other games. When the resolution is changed to 4K quality, there is a significant FPS decrease.
Despite having fewer cores than the NVIDIA GeForce RTX 3080, the AMD Radeon RX 6900 XT has consistently outperformed it. The two GPUs' different specifications are one thing, but benchmark results also show that the RX 6900 XT outperforms the RTX 3080 by a significant margin at 1080p resolution.
Even though RTX 3080 doesn't quite match RX 6900 XT's performance in most benchmark results, it still does reasonably well. While some AMD fans may object to the RX 6900 XT's higher-than-expected price, the overall performance reports show that the RTX 3080 is also not a wrong choice.
Is the 6900 XT better than the 3080 Ti?
We'll be examining the GeForce RTX 3080 Ti from NVIDIA and the Radeon RX 6900 XT from AMD. Although both of them are among the fastest GPUs available, they are not the best or flagship models. When compared to some of the top RTX 3090 Ti or AMD's most recent upgrade, the RX 6950 XT, the RTX 3080 Ti, and RX 6900 XT are, we can say, "fairly" priced graphics cards.
The GeForce RTX 3080 Ti is NVIDIA's "ultimate play" GPU, utilizing Ampere architecture and 2nd generation RTX. It has 12GB of GDDR6X memory and 10240 CUDA cores on an 8nm GA102 GPU. Additionally, it offers a significant performance improvement over the RTX 3080, its predecessor.
Full HD or 1080p gaming is not recommended for the RTX 3080 Ti or RX 6900 XT. Do not purchase any of these graphics cards if you have a 1080p monitor. It seems like the RX 6900 XT, and RTX 3080 Ti is "bottlenecked" by the resolution.
Both graphics cards have more room to perform at 1440p resolution; as you can see, they operate more effectively than at 1080p resolution. The RX 6900 XT and RTX 3080 Ti gap were also reduced. The RTX 3080 Ti is generally quicker in most games tested, though.
MSI GeForce RTX 3080 Ti Gaming X Trio 12G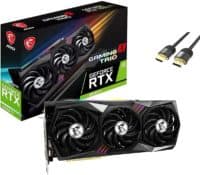 Generally speaking, the RTX 3080 Ti outperforms the RX 6900 XT by only 6% to 10%, depending on the title or resolution of the game. However, if we base it on their respective beginning MSRPs, the RTX 3080 Ti is roughly 20% more expensive than the RX 6900 XT. Overall, the Radeon RX 6900 XT and RTX 3080 Ti are excellent graphics cards. They can efficiently run games at 1440p and even 4K quality.
However, having a superior fps/dollar or fps/watt might not be your best option. AMD Radeon RX 6900 XT will be a decent choice for you if you're seeking more frames per dollar or watt. The GeForce RTX 3080 Ti is typically the quicker GPU, though. On the other hand, the RTX 3080 Ti graphics card is generally more expensive than the RX 6900 XT despite having a faster GPU.
The RTX 3080 Ti, despite being the more expensive graphics card, gives a few more frames and performs better when it comes to ray tracing. NVIDIA offers more developed, superior software support and extra features. The GeForce RTX 3080 Ti may be the better graphics card for you, even if it is more expensive if you believe you require those extra features in addition to an increase in FPS.
Is the 6900 XT better than the 3090?
Modern graphics cards produced by AMD and Nvidia include the 6900 XT and 3090, respectively. The 6900xt and 3090 have some features in common, making it difficult to decide between them. Since you need to know the features and if they work with your PC, selecting the ideal GPU can be difficult. You would think about its cooling and space needs, power needs, RAM, readability, motherboard compatibility, and price range.
The arrival of the 6900 XT and 3090 in 2020 made them both very competitive. Even though 3090 is relatively pricey, it offers more in terms of performance and quality. Both GPUs can produce up to 4K resolution games; In high-end games, the RTX 3090 is the best option because it appears to have faster clock speed and FPS.
The NVIDIA DLSS function, which boosts graphic performance utilizing AI technology, is a significant advantage of the RTX 3090. NVIDIA Broadcast, a powerful tool for editing audio and video, is also included with the RTX 3090.
MSI Gaming GeForce RTX 3090 Gaming X Trio 24G
TRI FROZR Cooling Solution
Performance-wise, the 3090 is superior to the 6900 XT. Even though the 6900 XT and 3090 are similar in many ways, most games demonstrate that the 3090 has a higher FPS than the 6900 XT.
Additionally, the 3090 has a better clock speed, which enables it to run top-tier games well. According to performance benchmark results from PassMark software, the 3090 is now the best GPU. Unfortunately, the performance of the 6900 XT was third.
More than 30 shipping games support DLSS 2.0, and at least 20 games use different types of ray tracing. If you limit any performance results to games without ray tracing or DLSS, AMD's RX 6900 XT appears to perform admirably.
However, add any of those, and it lags – frequently. The RTX 3090 is probably still the fastest consumer graphics card until the next-generation Nvidia Hopper / RTX 4000 series (or whatever it ends up being called) is released. Without FSR, AMD has little chance of competing with the best Nvidia has to offer, and even FSR might not be enough.
---