How to connect AirPods to laptop devices
This guide will show you how to pair airpods to laptop devices across all makes & brands
Updated: Mar 28, 2023 4:58 pm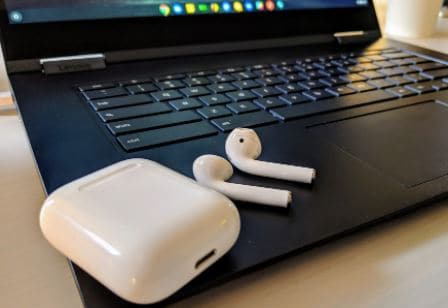 If you want to connect AirPods to laptop devices, it's pretty simple. Once you know how it works, you'll just see how easy it really is. We're going to take you through all the steps you need. Connect your AirPods on a Windows 10 laptop with the greatest of ease, which is done through a Bluetooth connection. This should work just as well with a laptop running Windows 11 too!
Do AirPods connect to Windows laptops?
Although Apple products are most connective with each other, and gain the most functionality within the Apple ecosystem, you don't need a MacBook in order to pair your AirPods to a laptop. Your standard Windows laptop will connect to your AirPods just fine, enabling you to listen to music, YouTube videos, Netflix, and whatever other audio output tickles your fancy. The only requirement is that your laptop has a functioning Bluetooth connection.
How do I connect my AirPods to my laptop?
Place AirPods inside charging case
Place the AirPods inside their charging case, close it, and make sure that they are sufficiently charged. It's best that you charge them to at least 25% before proceeding with the rest of the steps.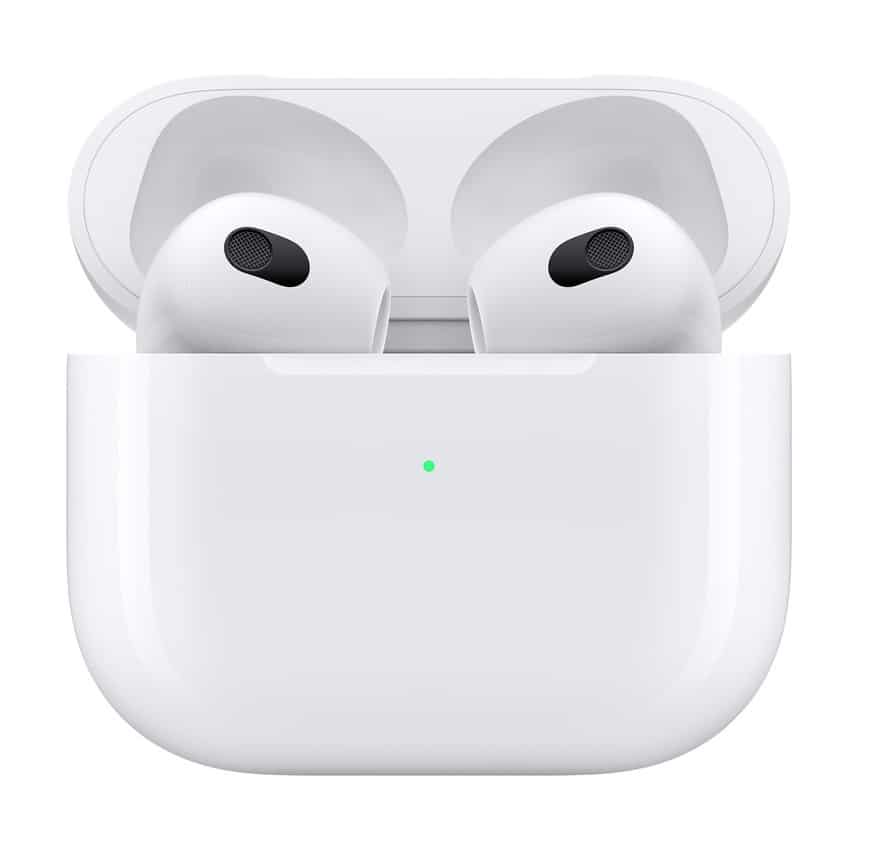 Open the case and press the circular Setup Button on the back of the AirPods case until the light flashes. This light may be located on the inside or the outside depending on the specific model of AirPods.
Open the Windows Start Menu on your laptop, which is located in the bottom left corner of your desktop. Then open the Settings Menu by clicking on the cog wheel icon.
Open Devices from the Settings Menu.
Add Bluetooth or other device
Within the Devices window, select Bluetooth & other devices on the left hand side. Ensure that Bluetooth is toggled on using the slider switch, then click Add Bluetooth or other device.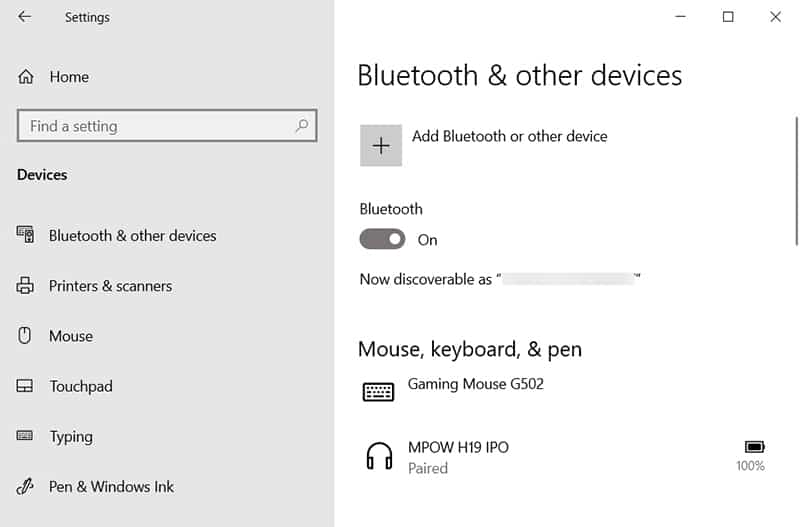 From the Add a device pop-up window, click on Bluetooth.
Select the AirPods from the list and wait for them to connect.
Your device is ready to go!
You should now get a pop up window saying 'Your device is ready to go!' Click on Done at the bottom to finish. Congratulations, you have now established the AirPods to laptop connection. You should now be able to hear your laptop audio output through your AirPods.
Connect AirPods to laptop: Troubleshooting
If you are having trouble with getting the AirPods to connect or even seeing the device listed to click on under Add a device:
Double check that your AirPods are fully charged and that the Setup Button is still activated.
Try moving your AirPods to different positions around your laptop and trying again to add the device.
Try connecting a different device via Bluetooth to your laptop to make sure there is not an issue with your laptop's Bluetooth signal.
If all else fails, check out the Apple support page for more info.
How to disconnect AirPods from your laptop
To undo the above process and stop the Airpods to laptop connection, simply click Remove device from next to where the AirPods are now listed under the Bluetooth & other devices window (as in step 5).
Other AirPods & laptop pages
Final Word
This has been our guide on how to connect AirPods to laptop devices. We hope it has been an illuminating experience for you. Be sure to check out all our other laptop and gaming laptop pages, including our main best gaming laptop guide.
---